An adventurous cat named Honey Bee was rescued in Fiji and found her way to her new home in America. She can't see, but that does not stop her from exploring. Now she's got her human companions to explore with.
"Honey Bee has a lot of surprising qualities, and one of them is that she's from Fiji," Sabrina wrote via Facebook. "I met her at Animals Fiji, where I volunteered for three days at the beginning of a vacation. Honey Bee was so funny and affectionate that I had to bring her home. Animals Fiji is a great little shelter and nonprofit vet clinic that takes care of the animals of that country, and is one of the best places I've volunteered internationally."
A question about Honey Bee: "Without eyes, how do you know if she's awake?" "Her ears are alert and moving around, tracking sounds just like a cat with eyes would watch things. You can tell when she's paying attention by her body language," Sabrina said.
"Honey Bee believes in celebrating the simple pleasures in life, like a summer day spent listening at the window." (Facebook)
(Scroll down for video)
Meet Honey Bee. She was rescued from Fiji and found her way to her new home in America. She began her new adventurous life exploring with her humans through her amazing senses.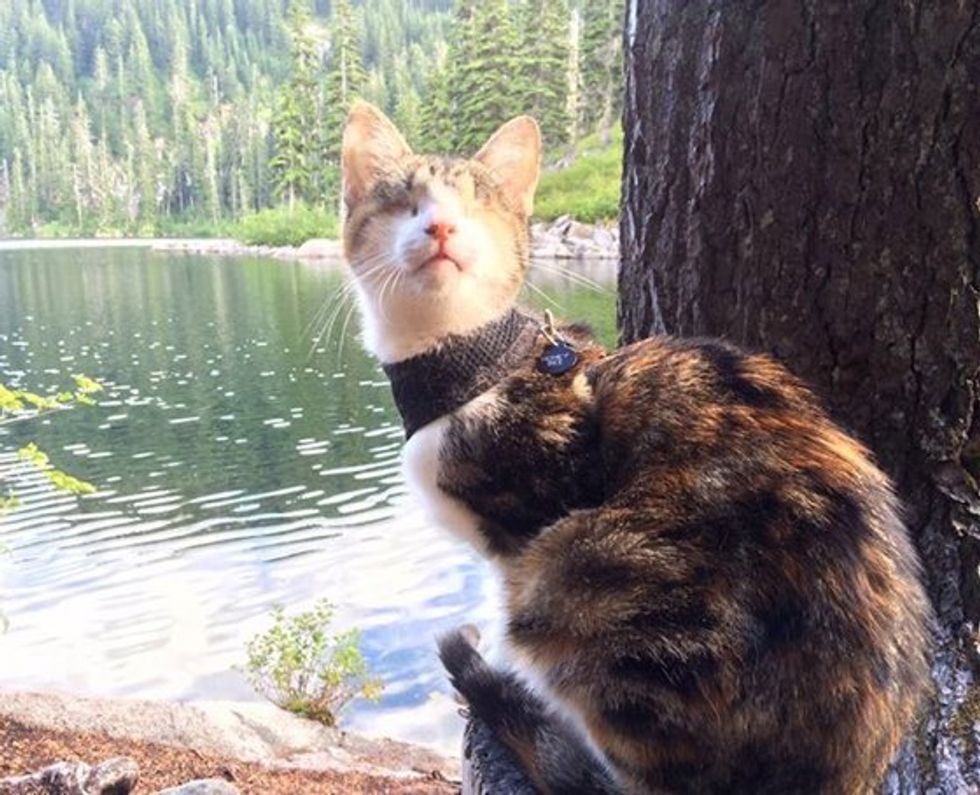 Watch Honey Bee as she goes hiking with her human best friends.
Honey Bee arrived in her new home in America. "She fell asleep in my lap soon after arriving in Seattle, and has been purring ever since. It wasn't a fun journey, but Honey Bee now has an awesome life with excellent care, exciting adventures, and a lot of friends and snuggles," Sabrina wrote.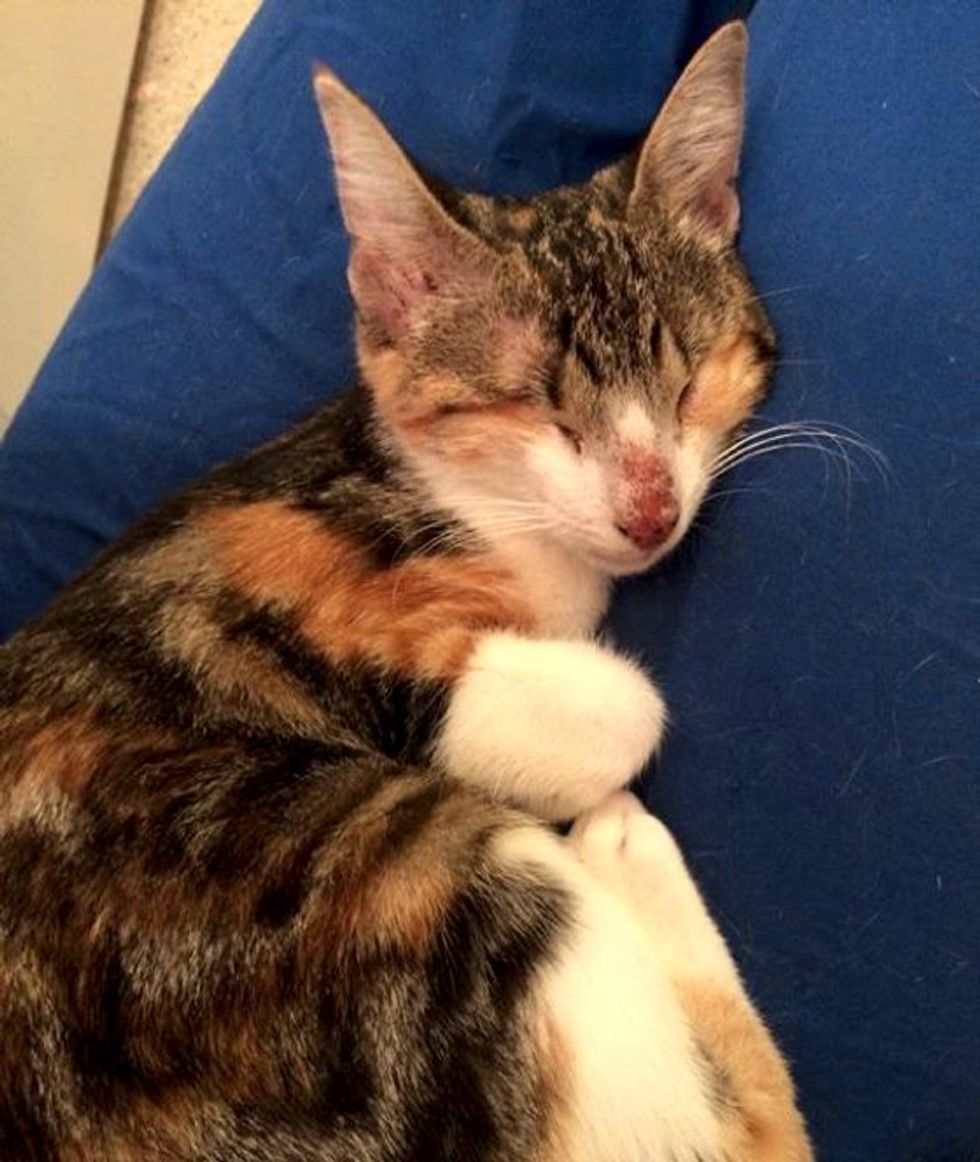 Honey Bee's best friend is Tavo. "Honey Bee loved him right away and now they're napping buddies."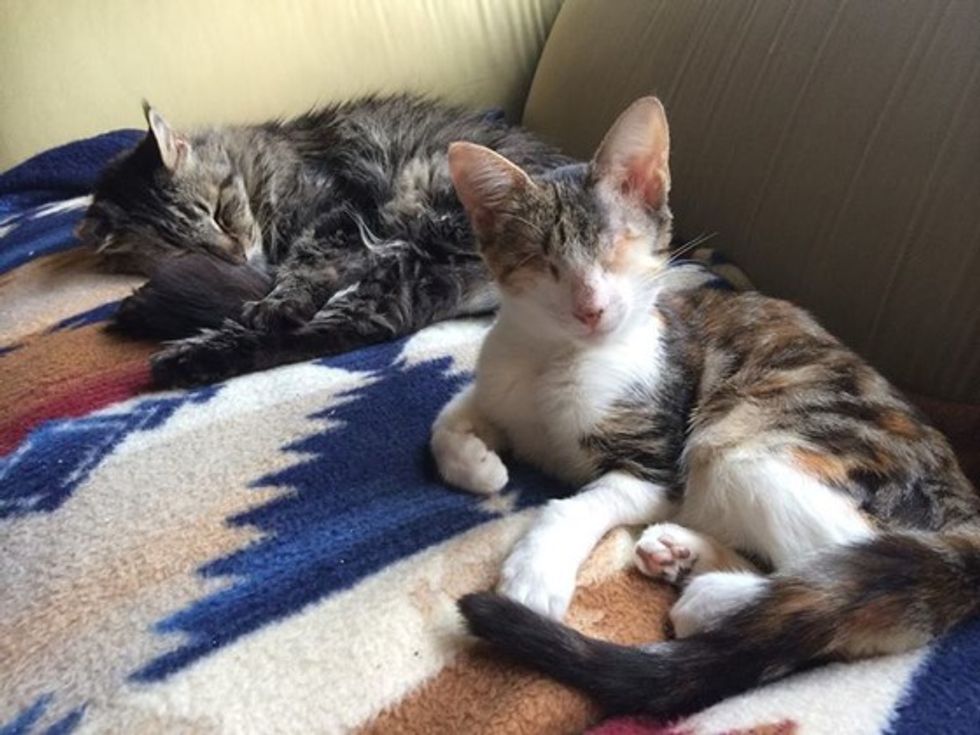 As a rescue kitty herself, Honey Bee has a special spot for kitties like her. This is her saying goodbye to their blind foster kittens as they left for the Seattle Humane Society, waiting for their forever homes.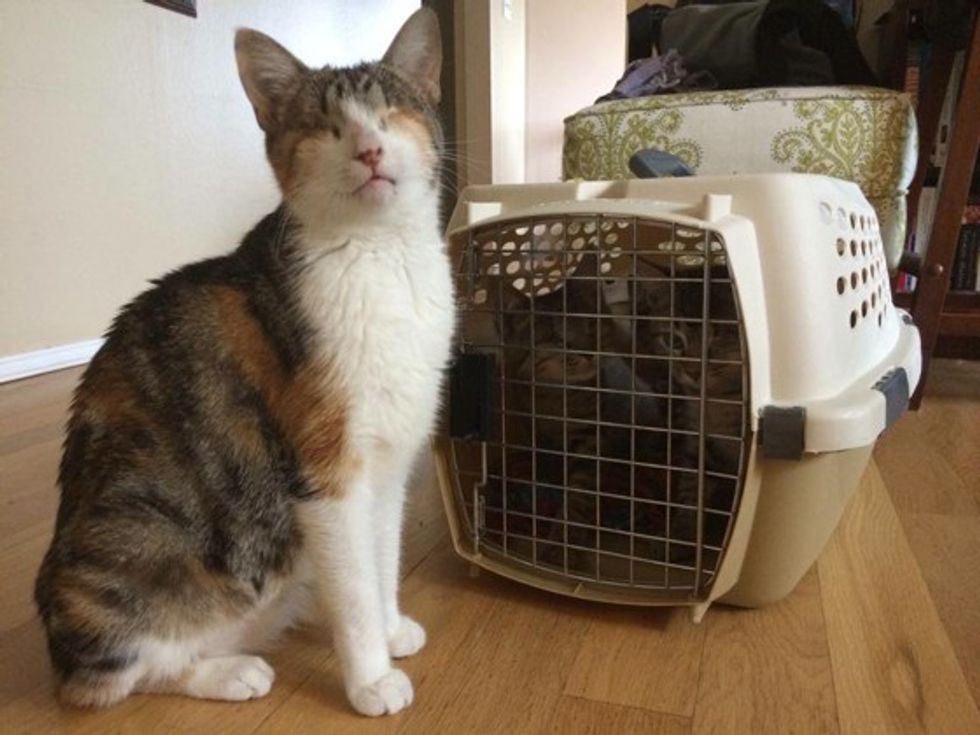 "People say they love dogs because you can take them hiking. Honey Bee loves hiking, too!"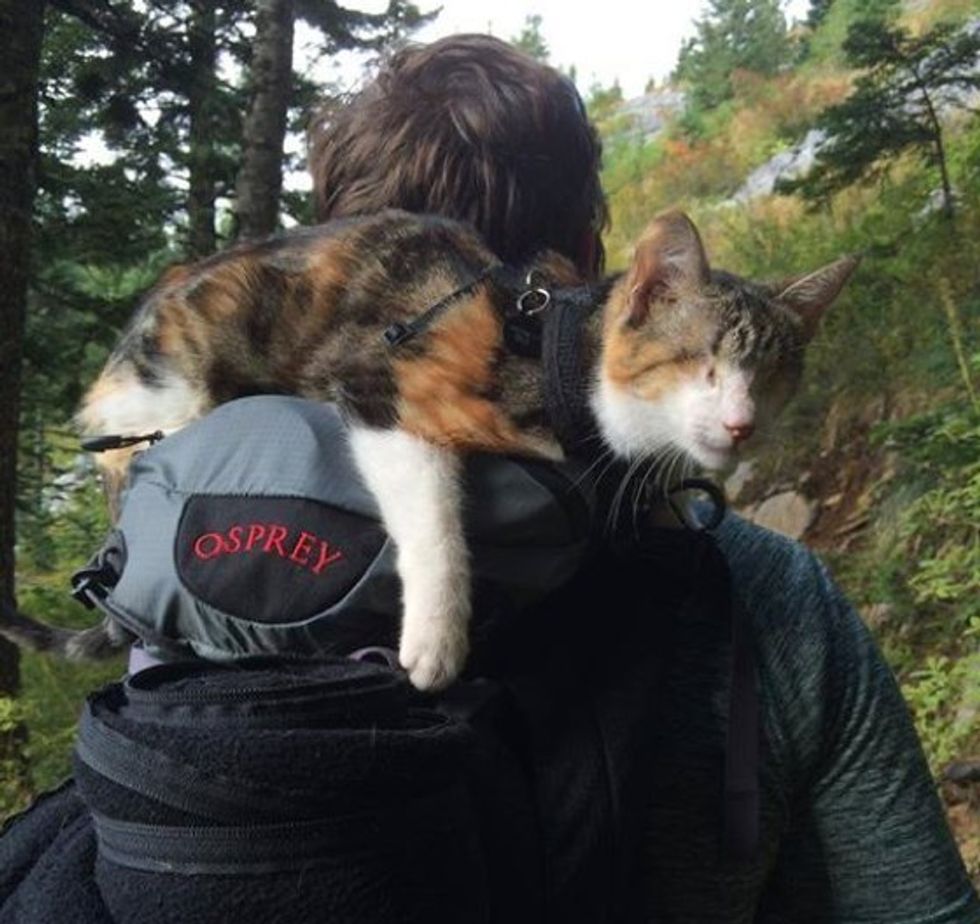 "Honey Bee, proudly reveling in the first cat ascent of a boulder near Mason Lake in WA."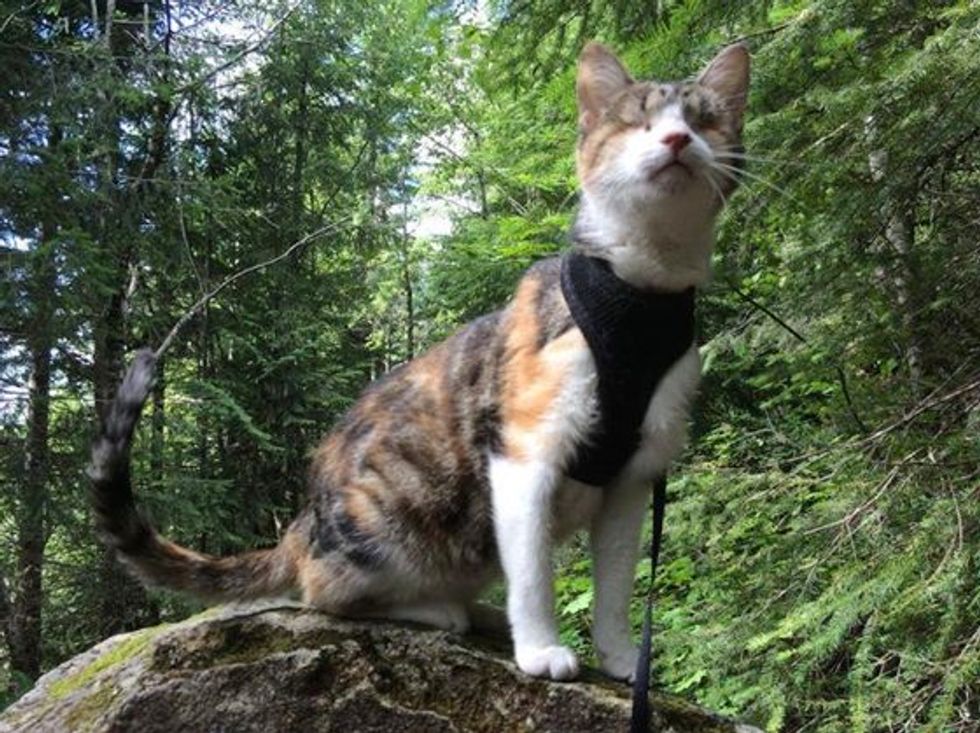 Follow Honey Bee: Blind Cat From Fiji on Facebook.