A rescue cat came to a shelter without any kittens of her own. At the same time, a group of orphan kittens just arrived without a mom. It was like second nature to the tabby cat to take the kittens in and start nursing them.
"This nursing mom came into the Pompano shelter without any babies. There was also a litter of kittens without a mom. The shelter paired them ltogether and now they are one happy little family. The kittens are very scrawny but hanging in there. We would love to get this newly formed family out [into a foster home] ASAP," said Good Karma Pet Rescue, a non-profit, no-kill rescue group in South Florida that takes in animals often deemed unwanted at other shelters.
Orphan kittens get a new protective mom cat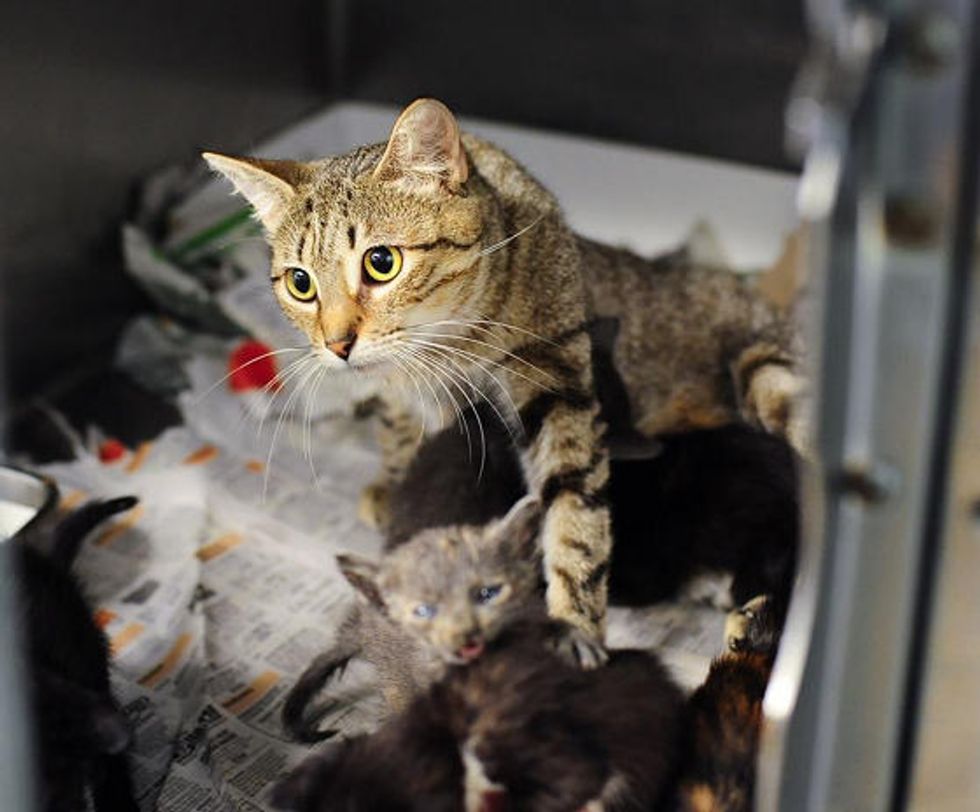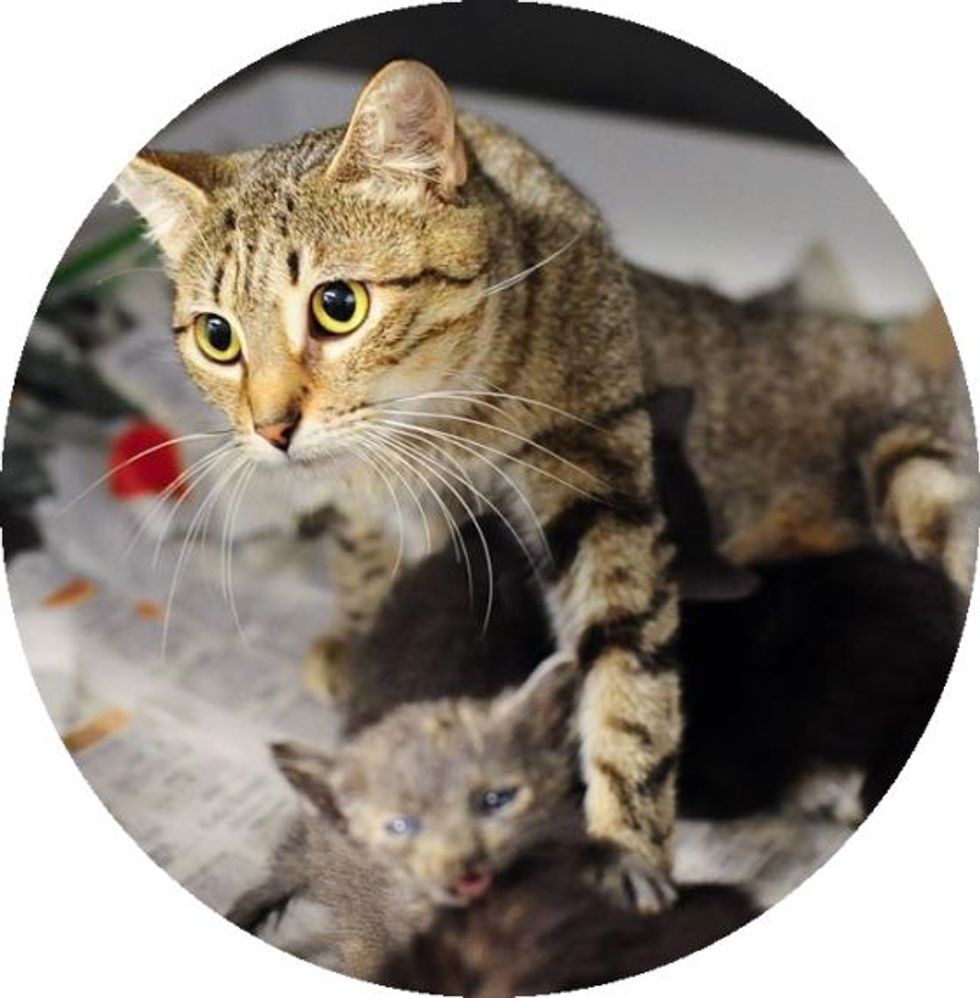 We will keep you posted on their story. Photo by Good Karma Pet Rescue of South Florida.