Bambi the cat gave birth to four beautiful kittens on Halloween at the Bridgend Adoption centre of Cats Protection. While most kids were out trick-o-treating, Bambi was busy caring for her litter of tiny furballs who just popped out of their mom's belly and immediately demanded food. Bambi was there every step of the way, feeding, grooming, cuddling with her babies to keep them warm and loved.
The four fuzzy kittens have grown so much during the past month under the care of the shelter. They are now able to step out of their bed and play on their own or with their siblings, giving mommy some time to rest and replenish. These Halloween kittens will be ready for their forever homes first week of January, and Bambi the mama will be waiting for hers as well.
Proud mama nursing her 4 very hungry babies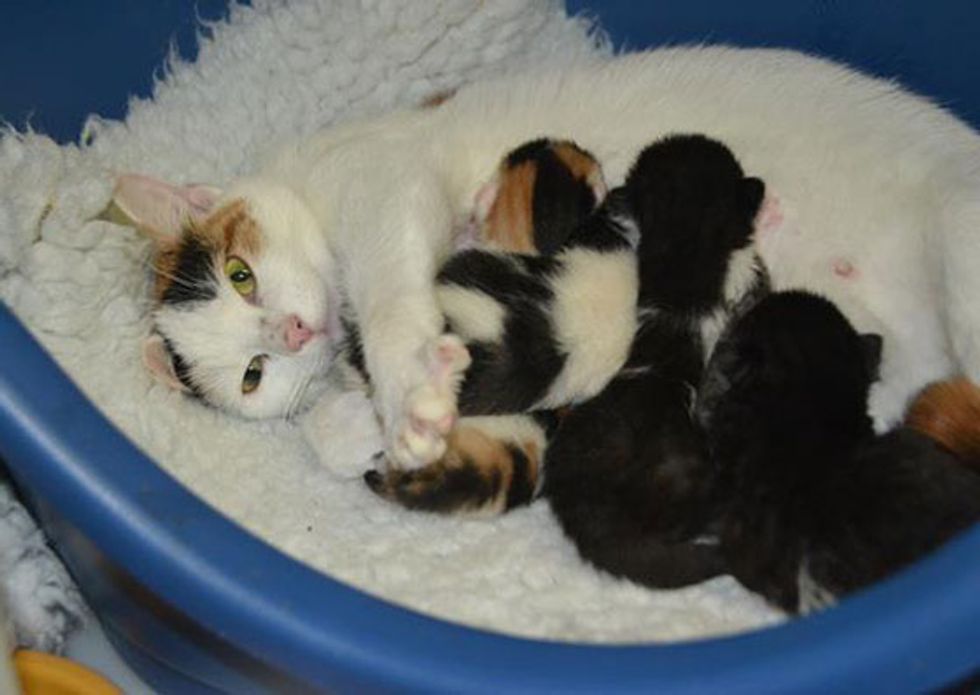 Some of them got their look from their mom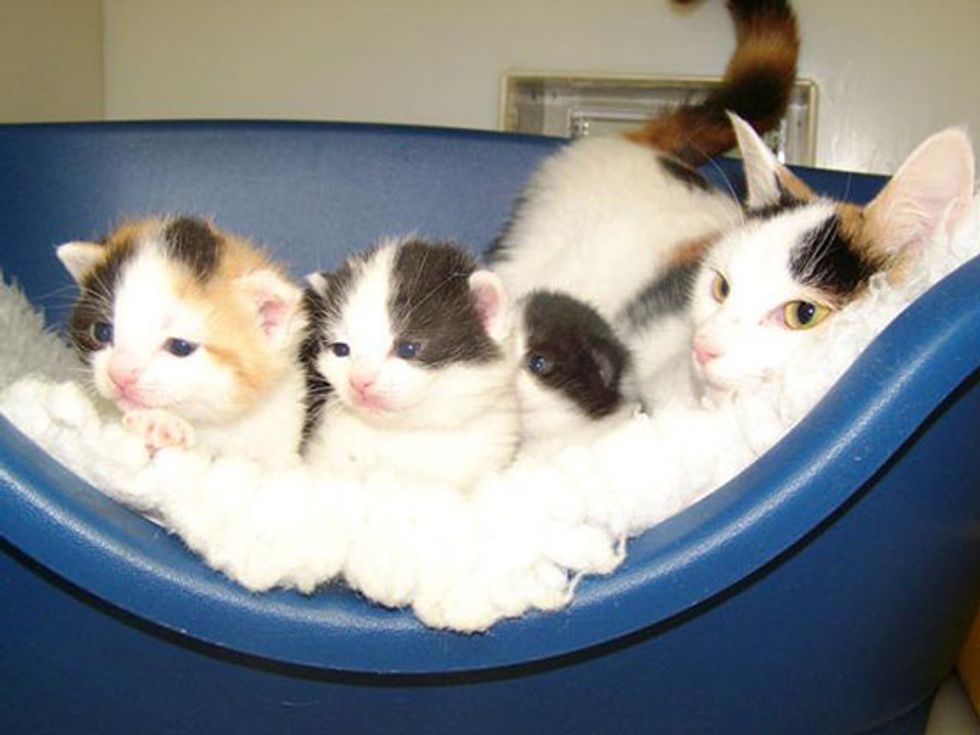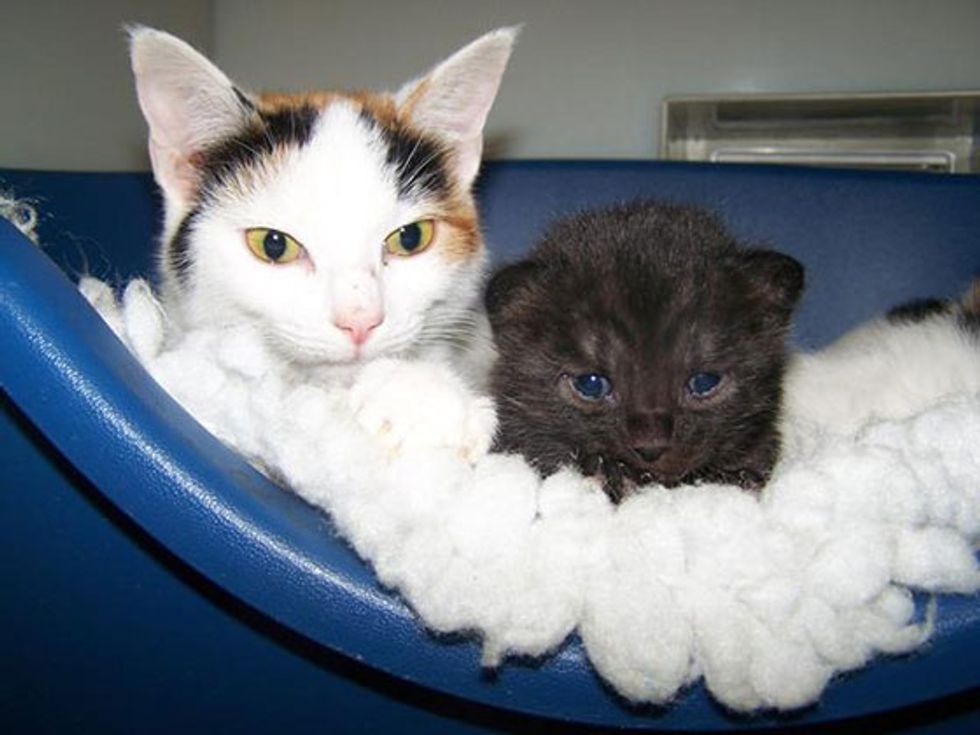 Mini me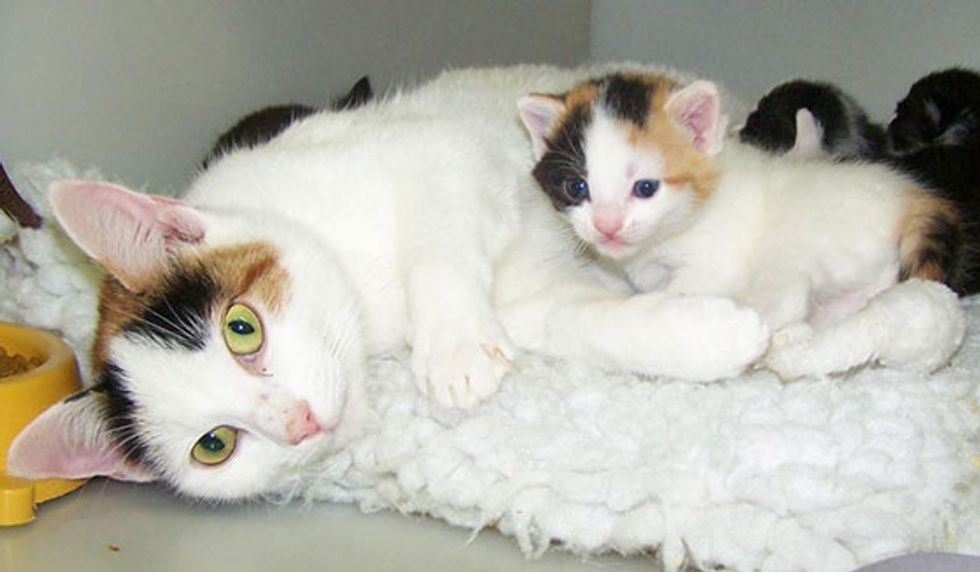 4 fuzzy kitties then and now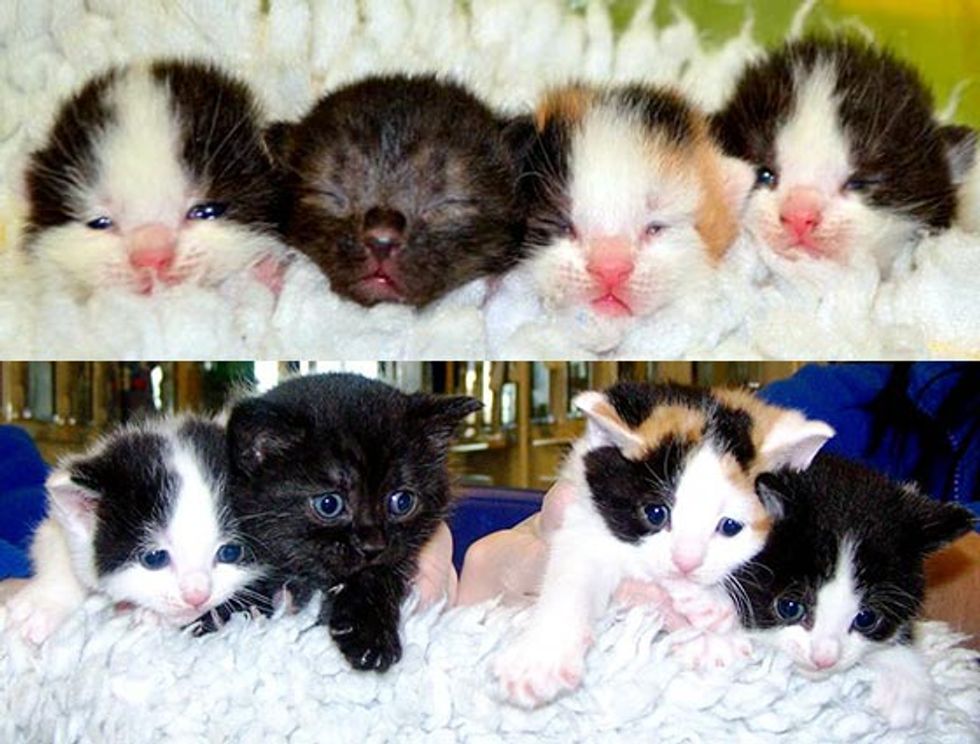 Photos courtesy of Cats Protection Bridgend Adoption Centre. Follow them on Facebook.