They went to adopt a cat and came out with a kitten and his cuddly hippo. "I rescued Stanley and his hippo today. The shelter said they were a package deal," reddit user nickynips said.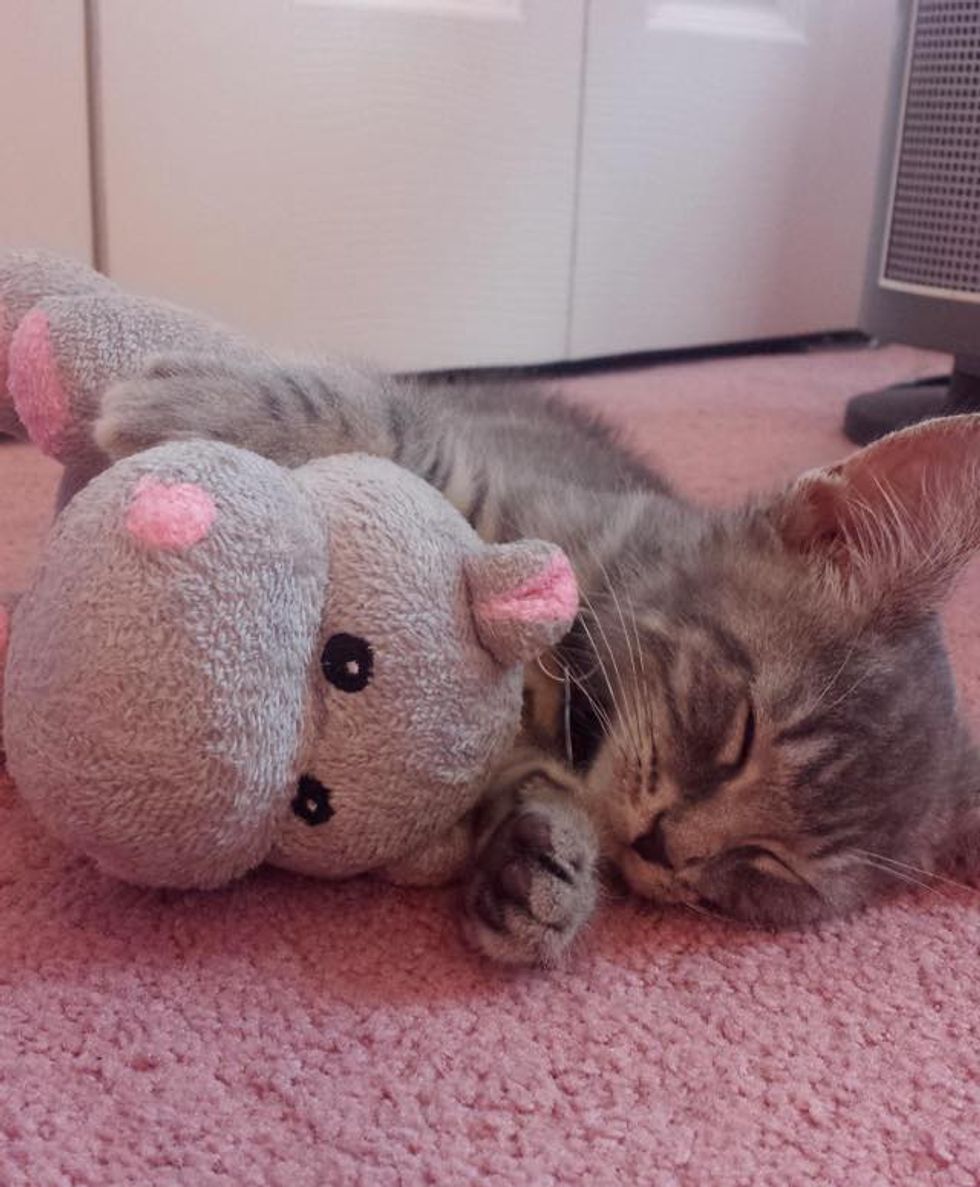 "He was found on the street and they didn't think he was going to make it through the night. The vet brought him to their house to give him 24 hour care. He made it through the first night but grew attached to the hippo."
"Here is Stan the Man when his hippo was being washed at the shelter. He was not happy"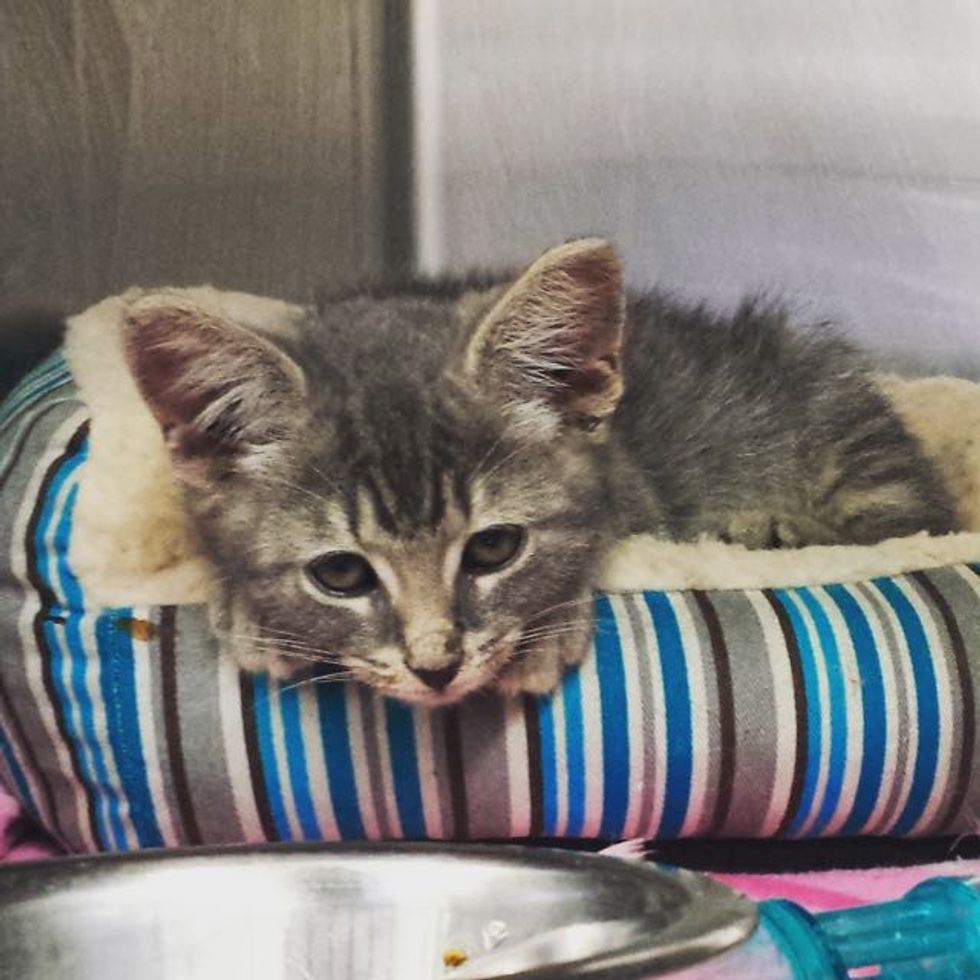 "Then he went to foster care, then the shelter, and then I fell in love with him. The little guy's a fighter.
He has anxiety from being separated from his mommy too young. The people at the shelter were so excited that I was even interested in him because there were about 40 other kittens there."
This is Stanley on his way to his forever home. He was cuddling with his hippo during the whole trip.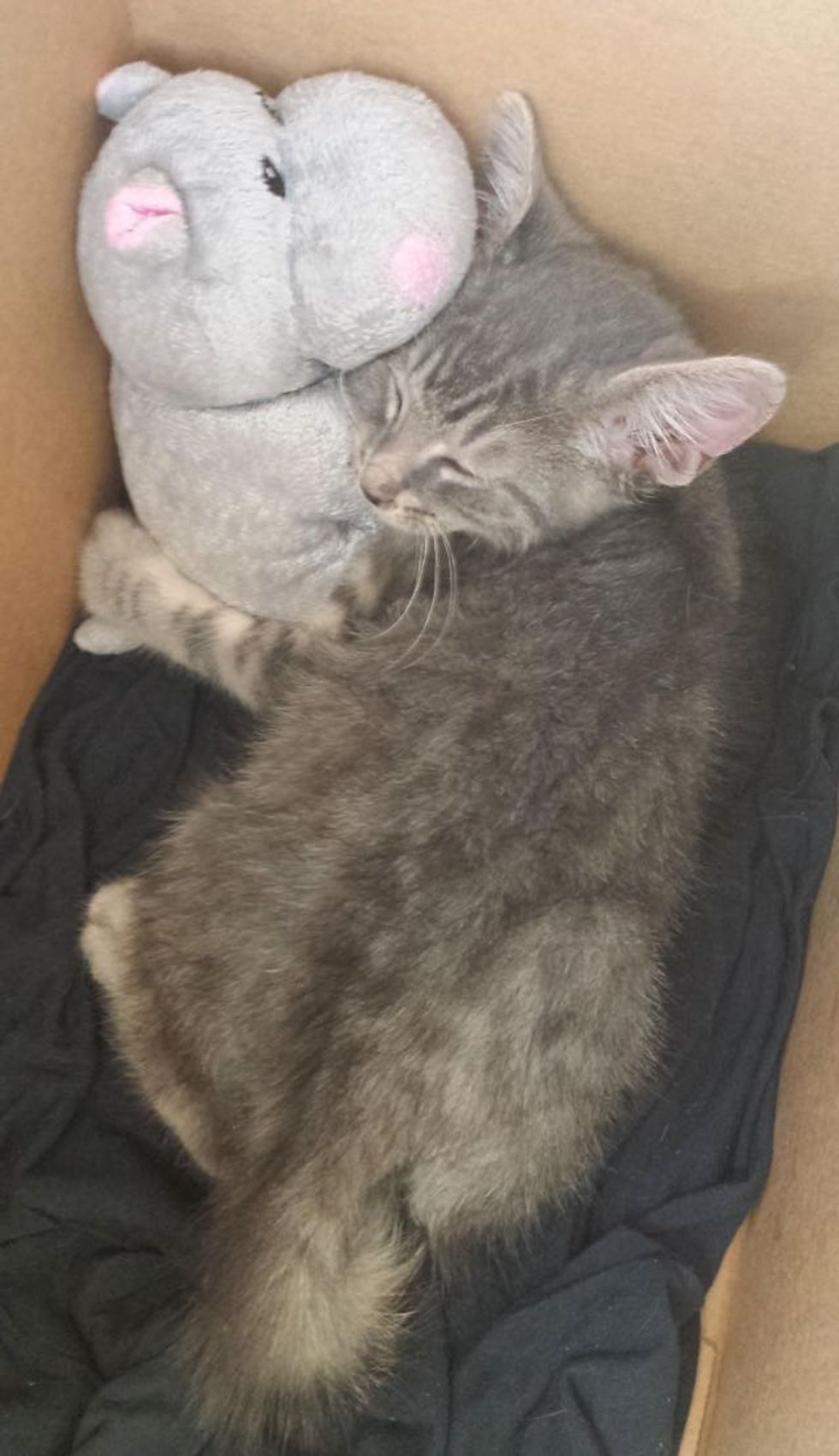 "Here's Stanley when he first woke up this morning."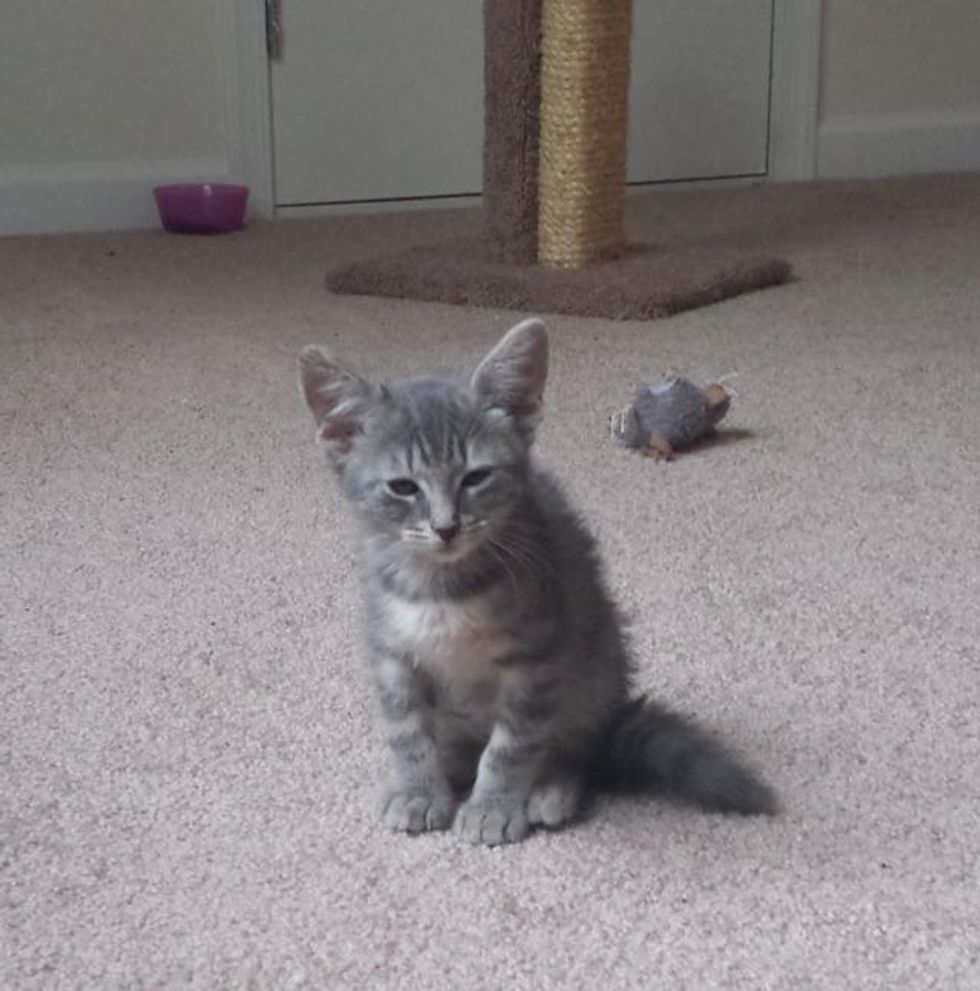 "I will never get rid of hippo! I'm hoping he'll be attached to it forever and I can take some past and present pictures of him with it."