Kitty the cat was brought to Battersea Cats and Dogs Home after she was found in a garden by a kind person. She was only one day old at the time. She was later paired up with Buttons, a Jack Russell who was rejected by her mother as the runt of litter.
Then one way or another, the two have bonded like sisters. They even "cry when Kitty is moved to the cattery to spend some time with other cats," reports Daily Mail. They are inseparable and eat, sleep and play together every day.
"Kitty and Buttons were put together when they were about two weeks old and treat each other like siblings…. Staff at the animal home are hoping someone has enough room to adopt the lovable pair, who are now both around four weeks old," Daily Mail added.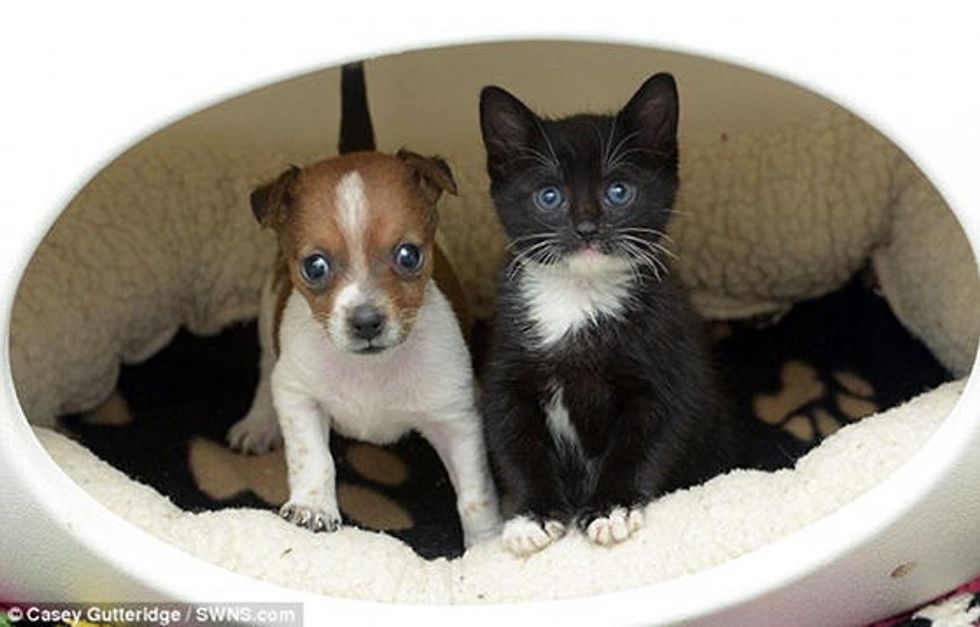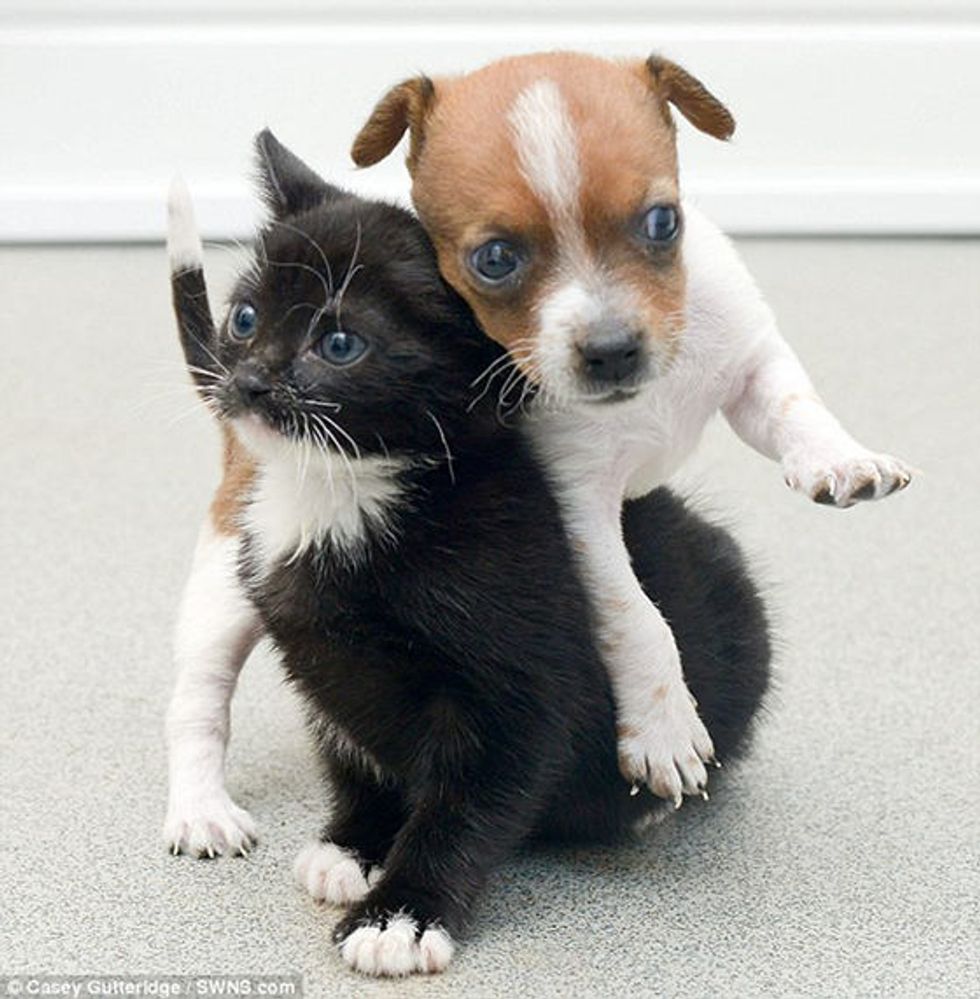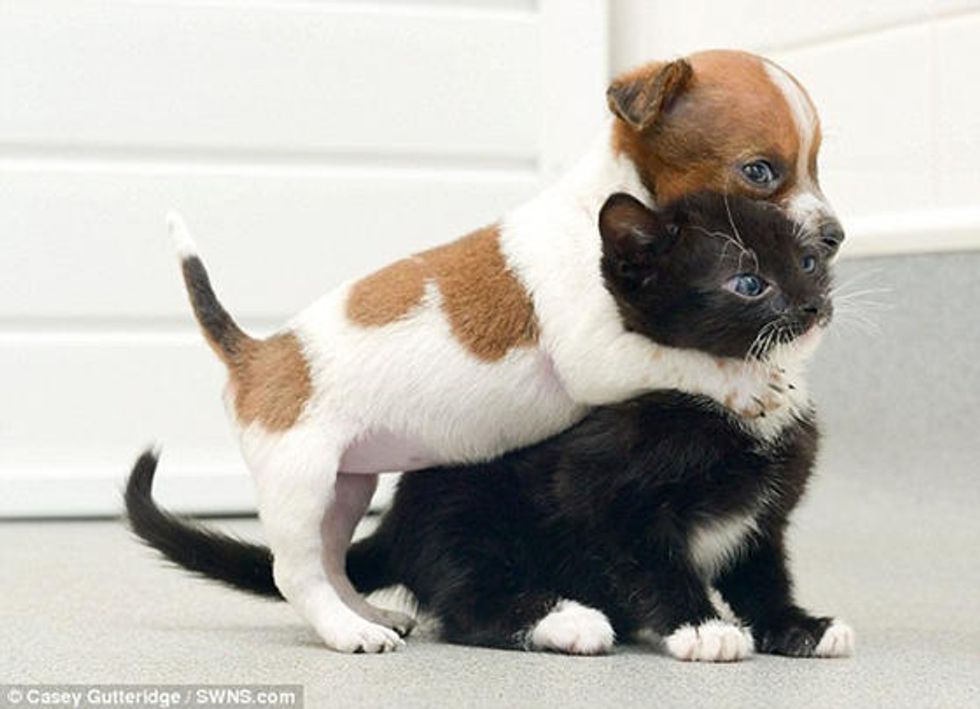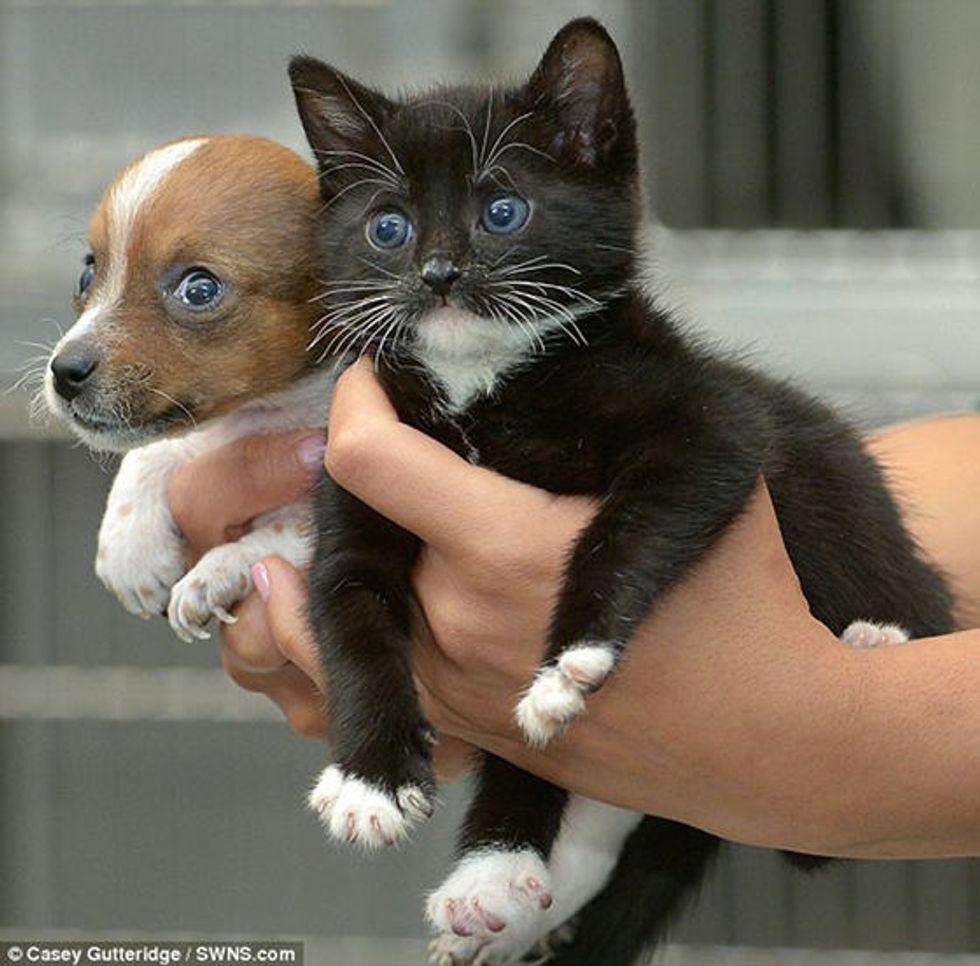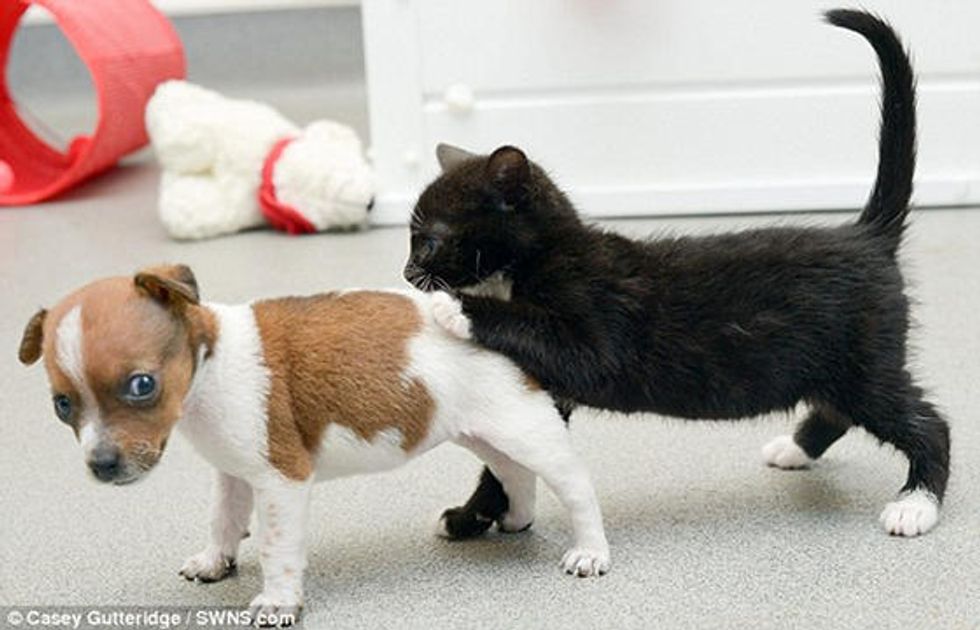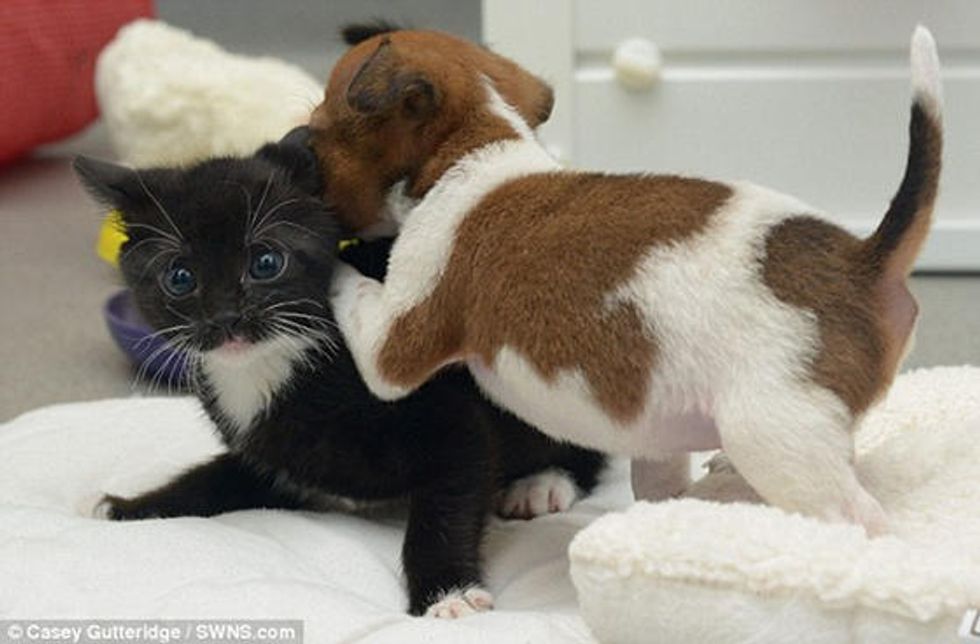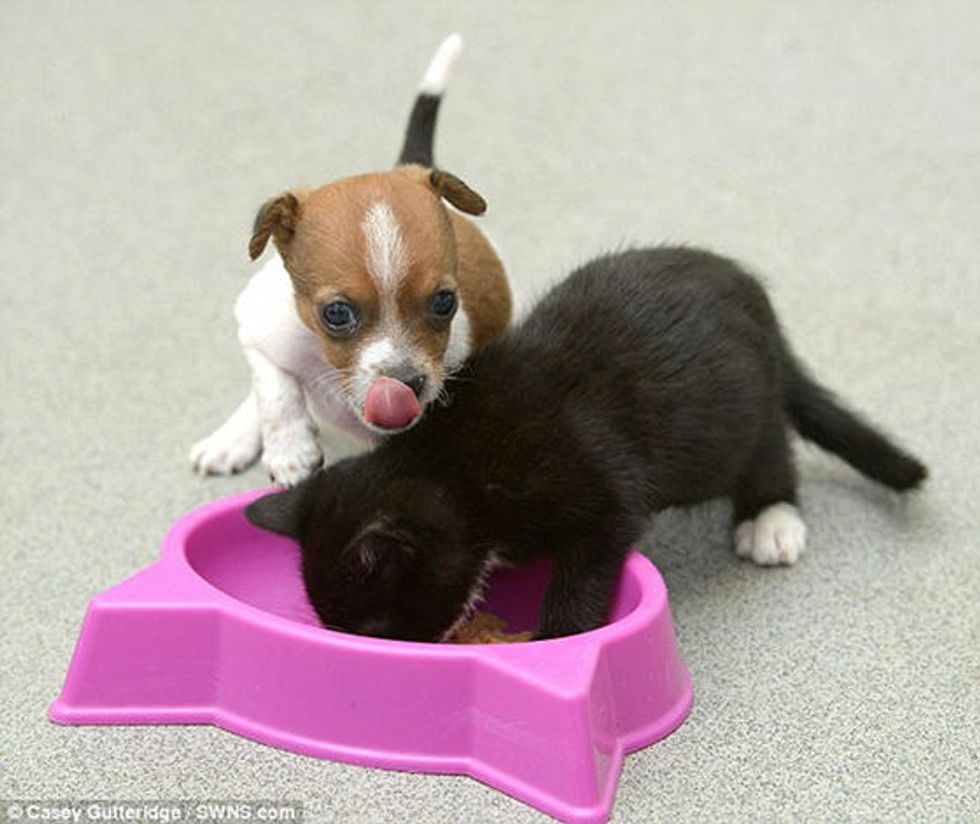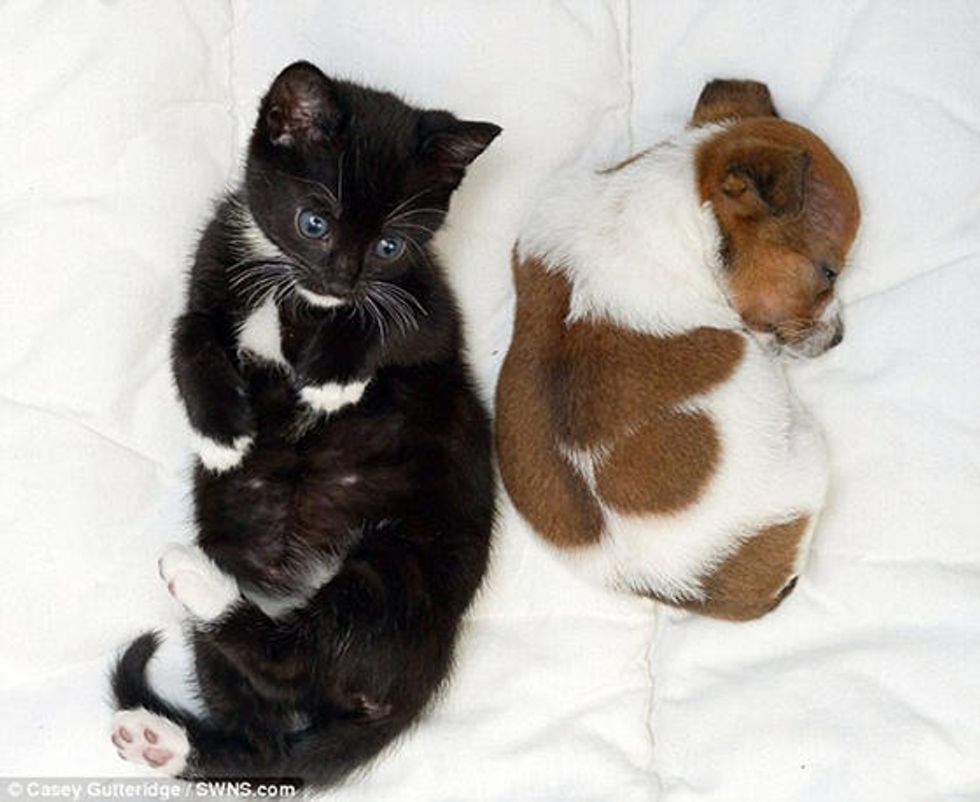 See them in action:
Source: Daily Mail.