Two tiny feline brothers found their way into a loving home. They were so skinny that their heads were larger than their tiny frail bodies.
But with love and lots of good food, they made an incredible transformation.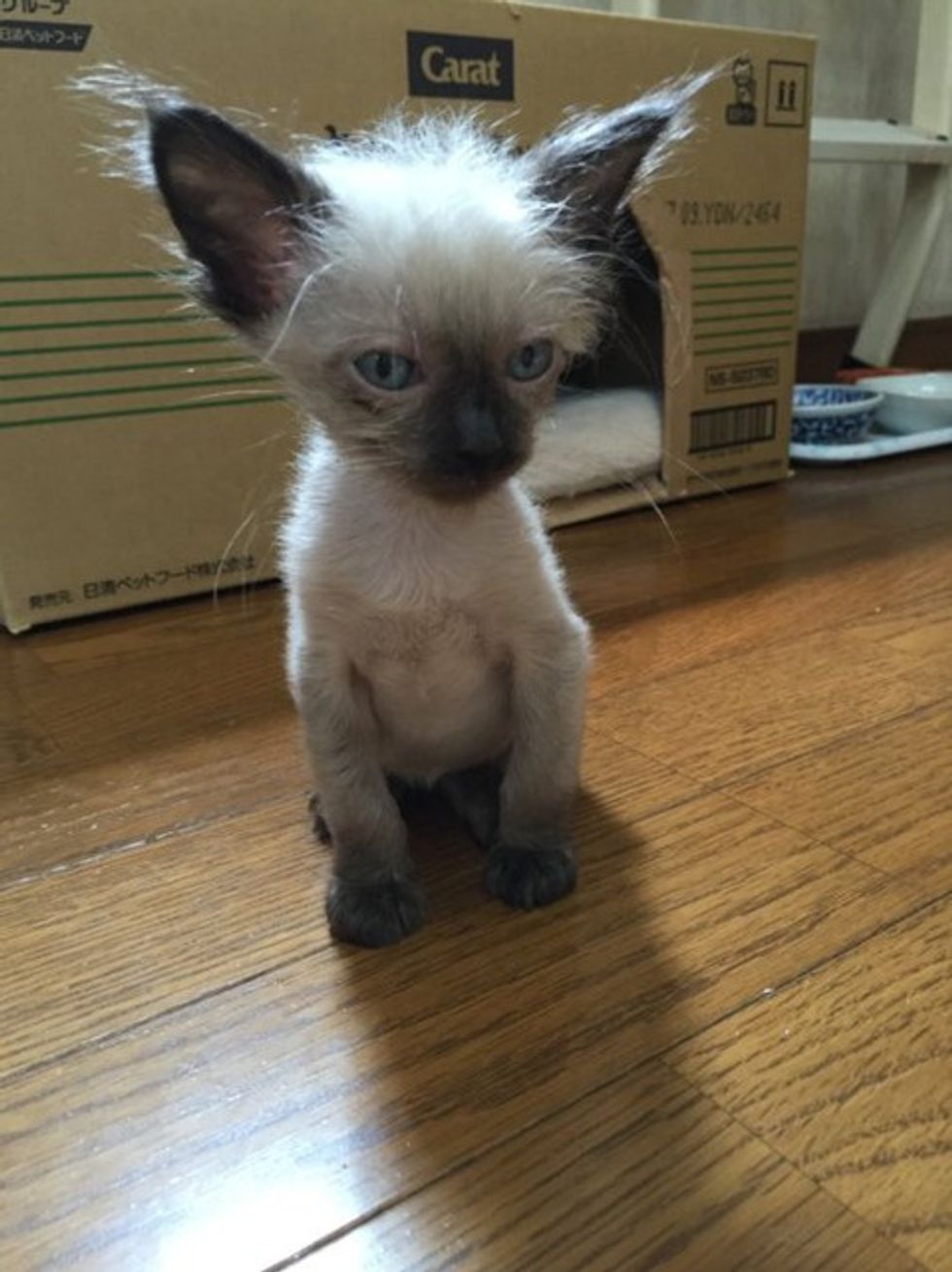 nekomemo
In May 2016, a kind-hearted couple found two sick kittens and brought them into their care. The tiny fur babies were just skin and bones.
One had an infected eye and the other one was so tiny that his ears made up 1/3 of his body size.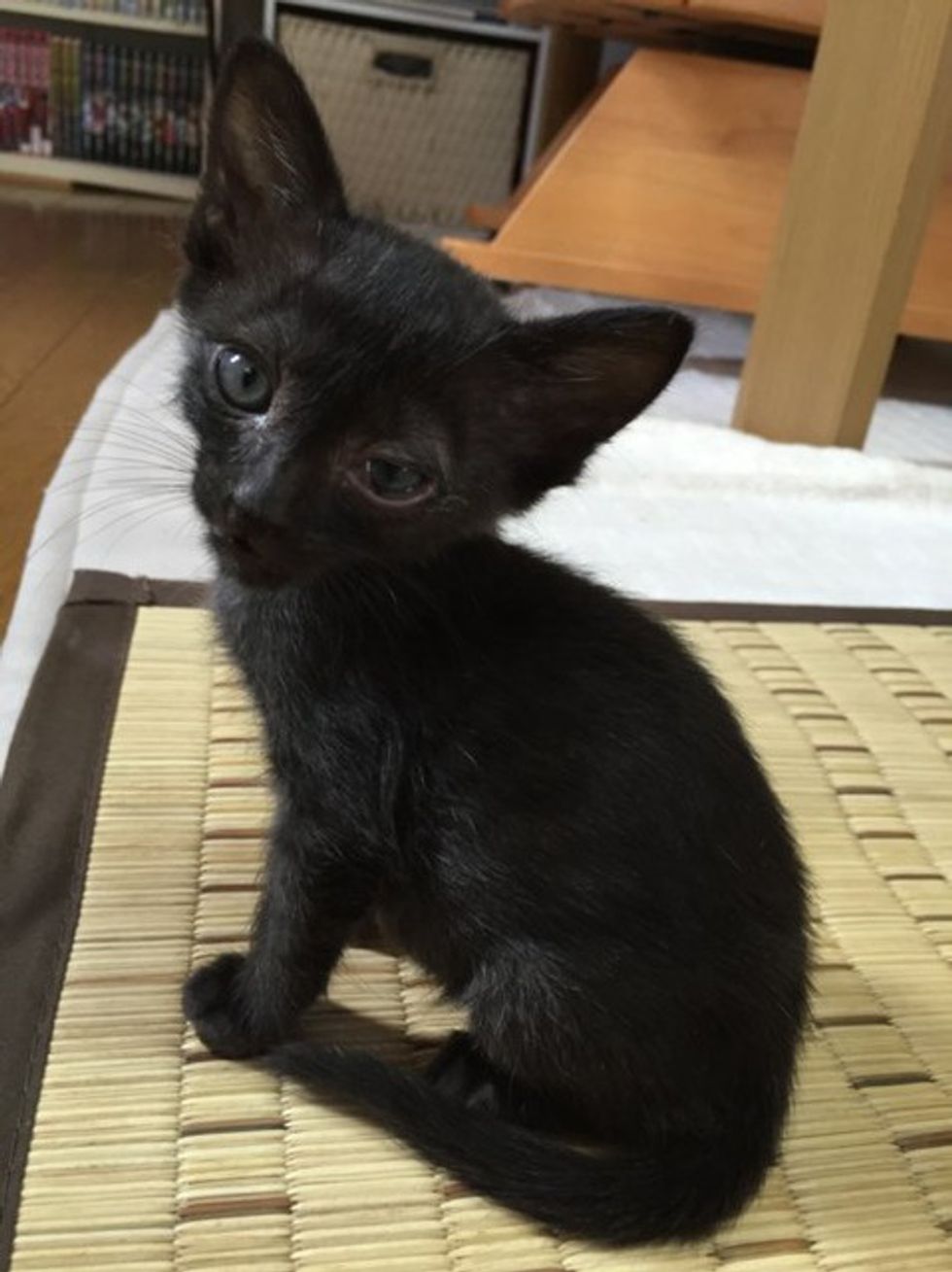 nekomemo
The family nursed them back to health. In just a couple of days, the kittens' weight multiplied.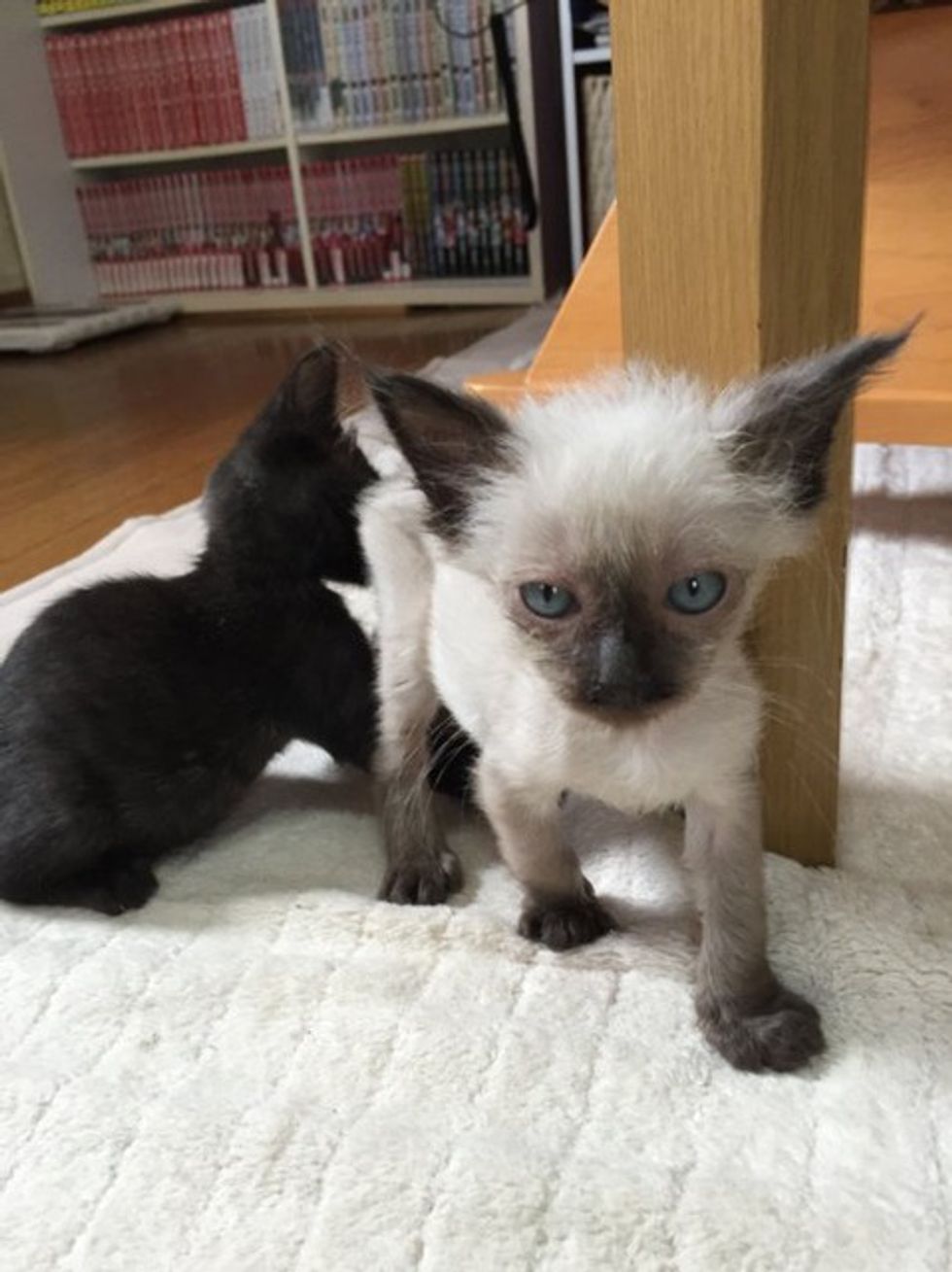 nekomemo
The two brothers were inseparable.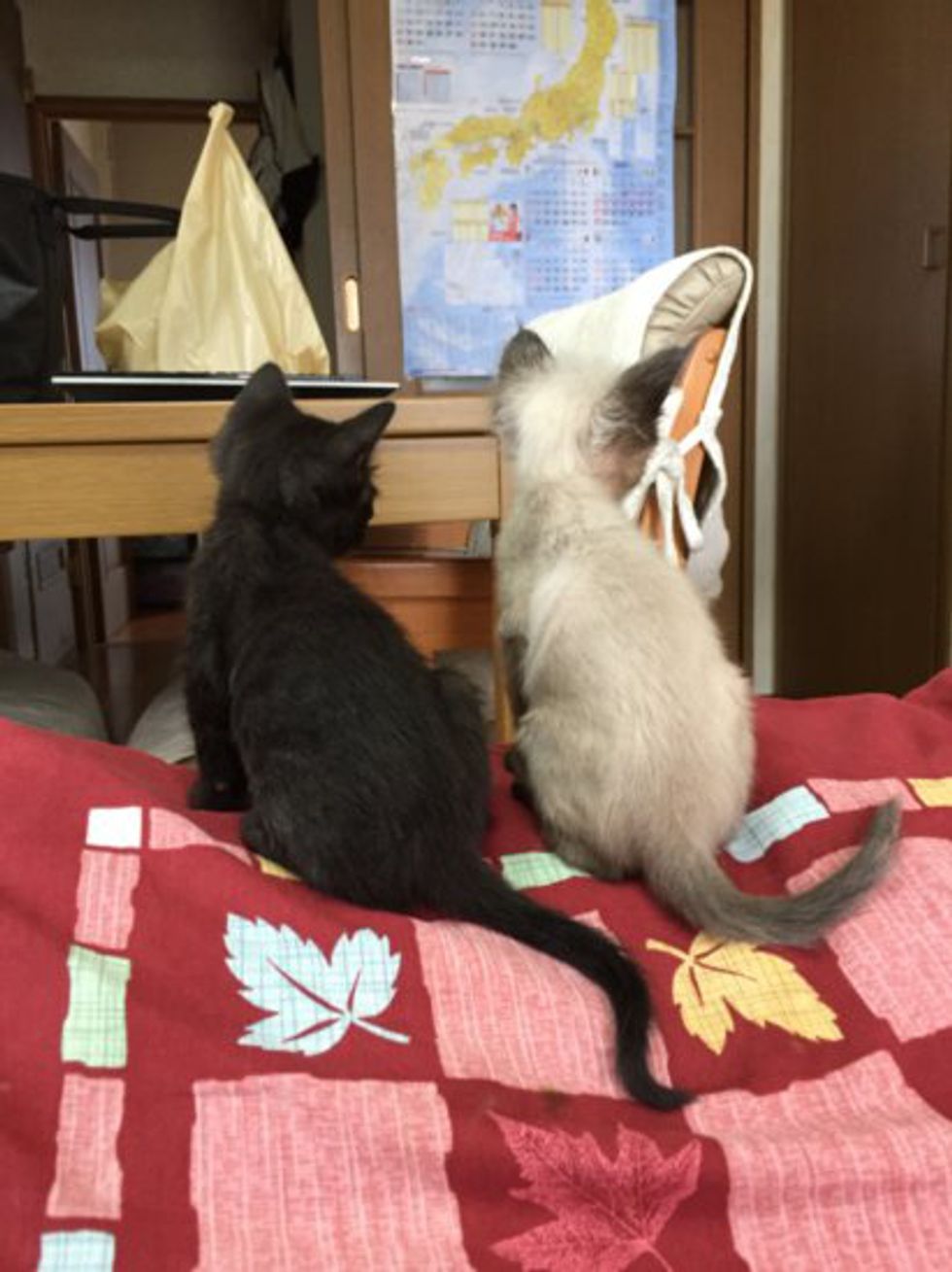 nekomemo
The black kitten's eye cleared up and he became quite the cuddle bug.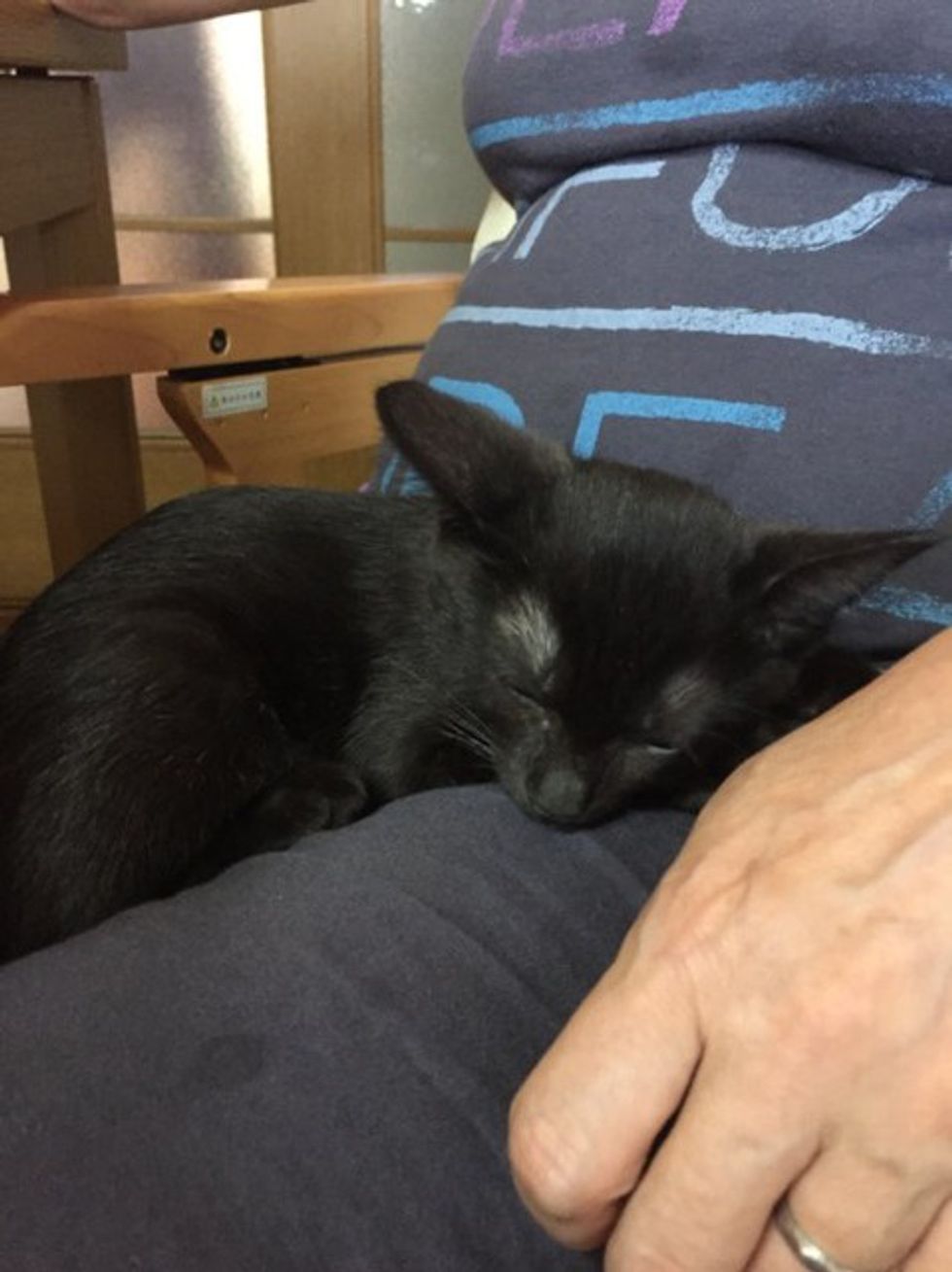 nekomemo
They grew by leaps and bounds!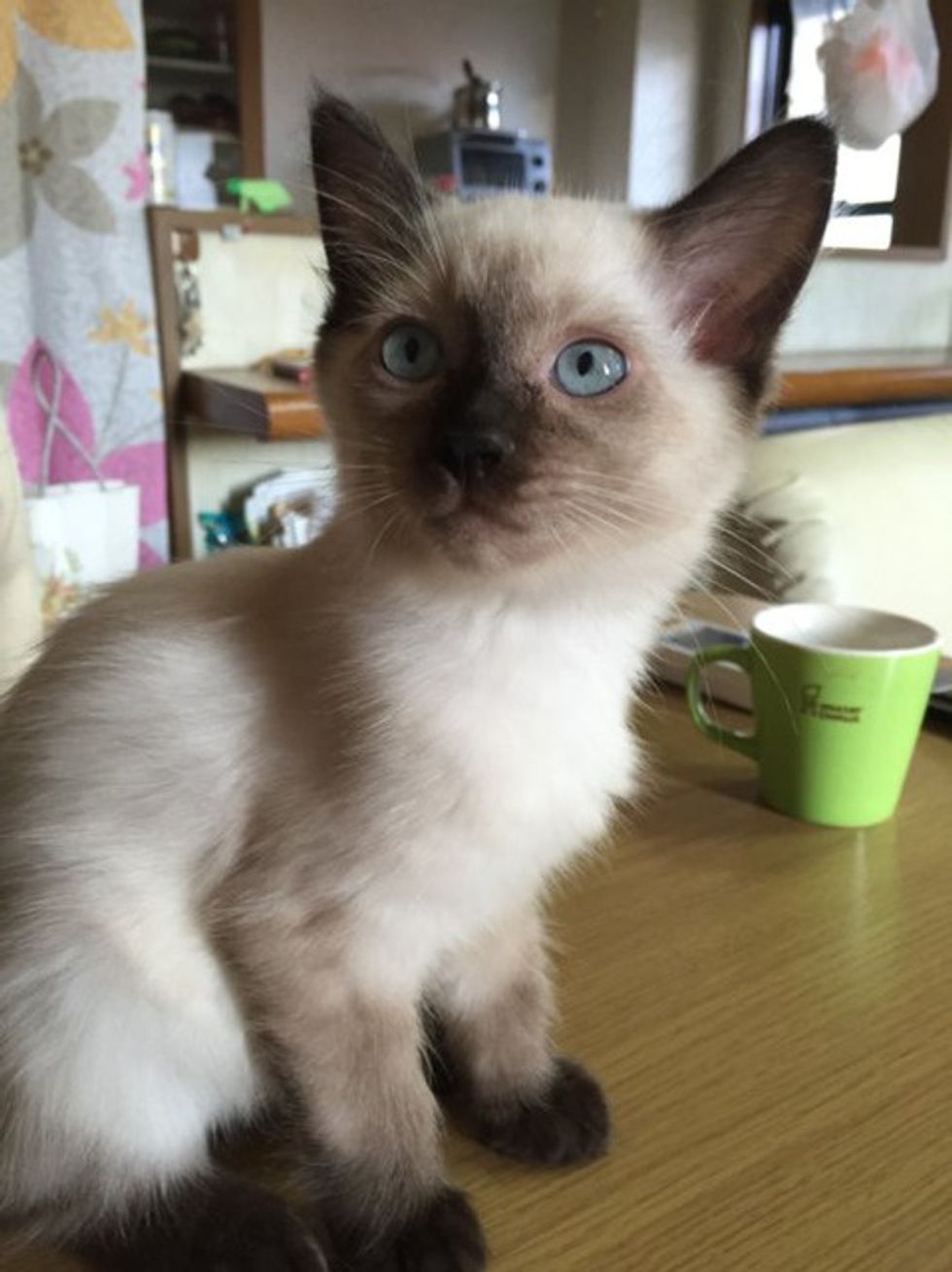 nekomemo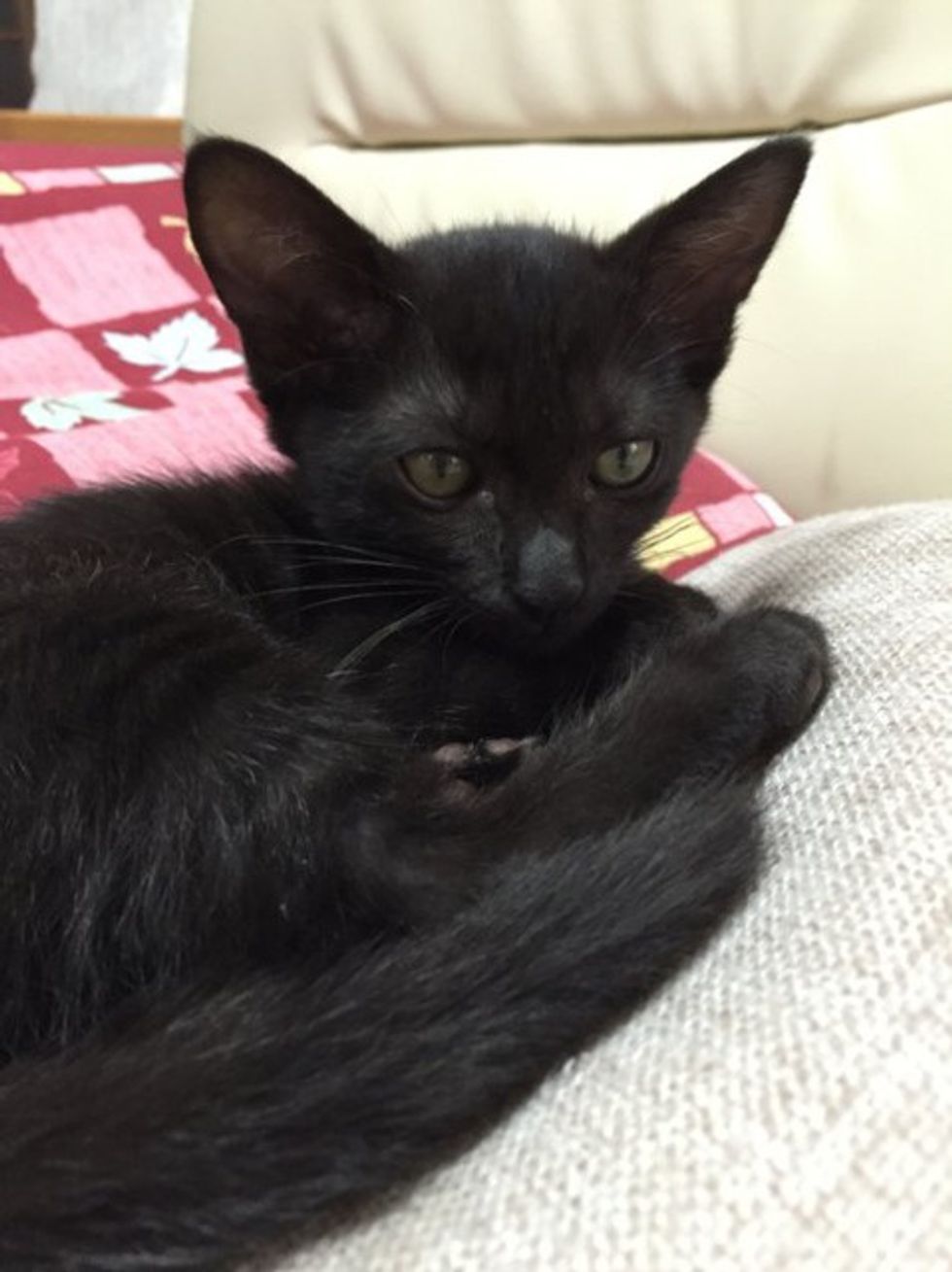 nekomemo
A few weeks after they came to their forever home, their fur began to blossom.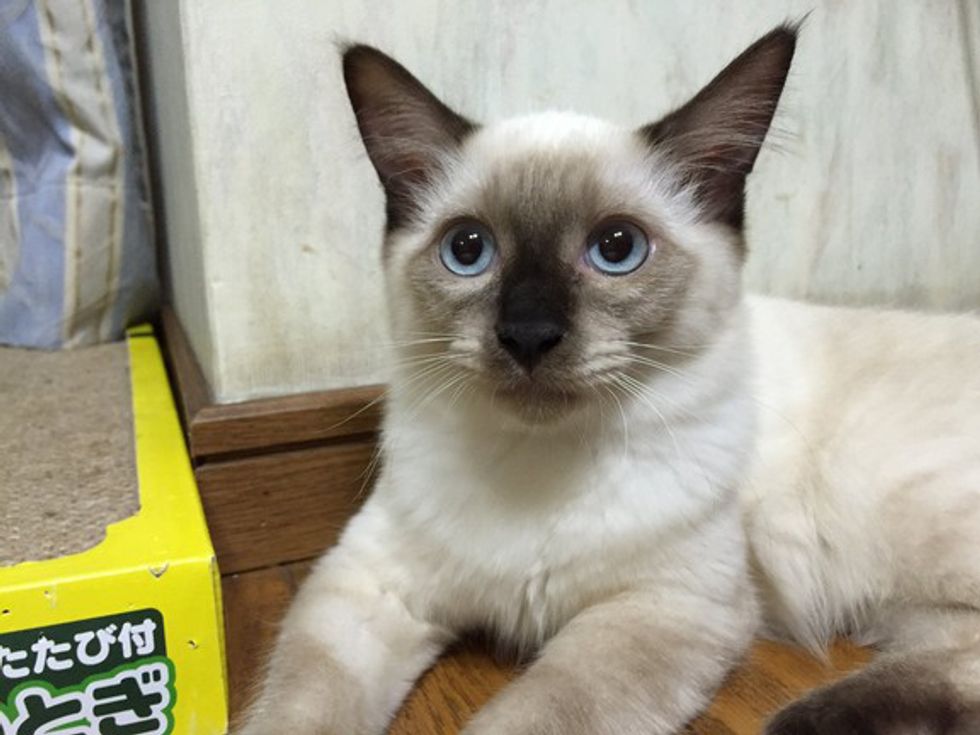 nekomemo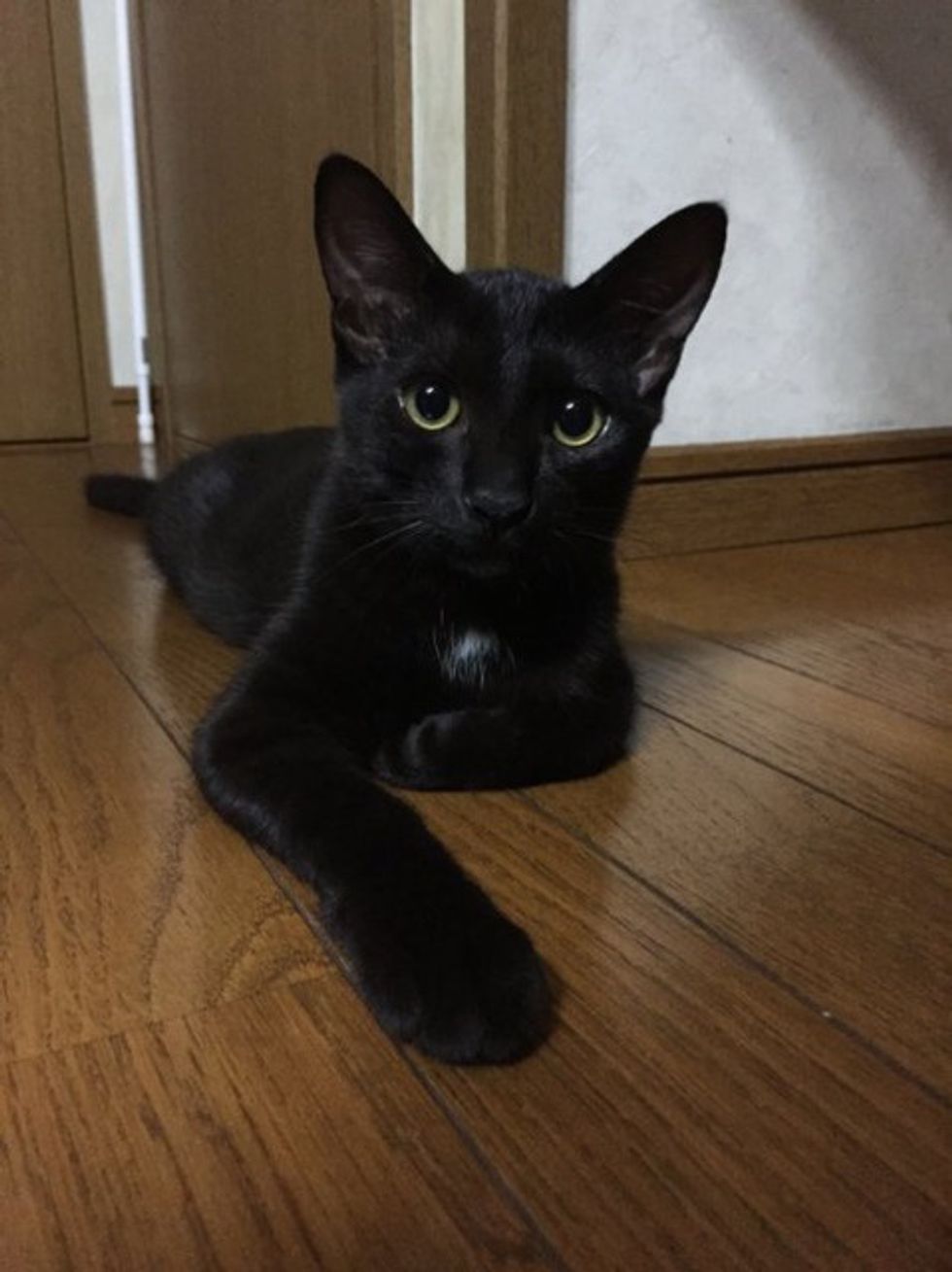 nekomemo
Cuddle time with their rescuer, now forever human.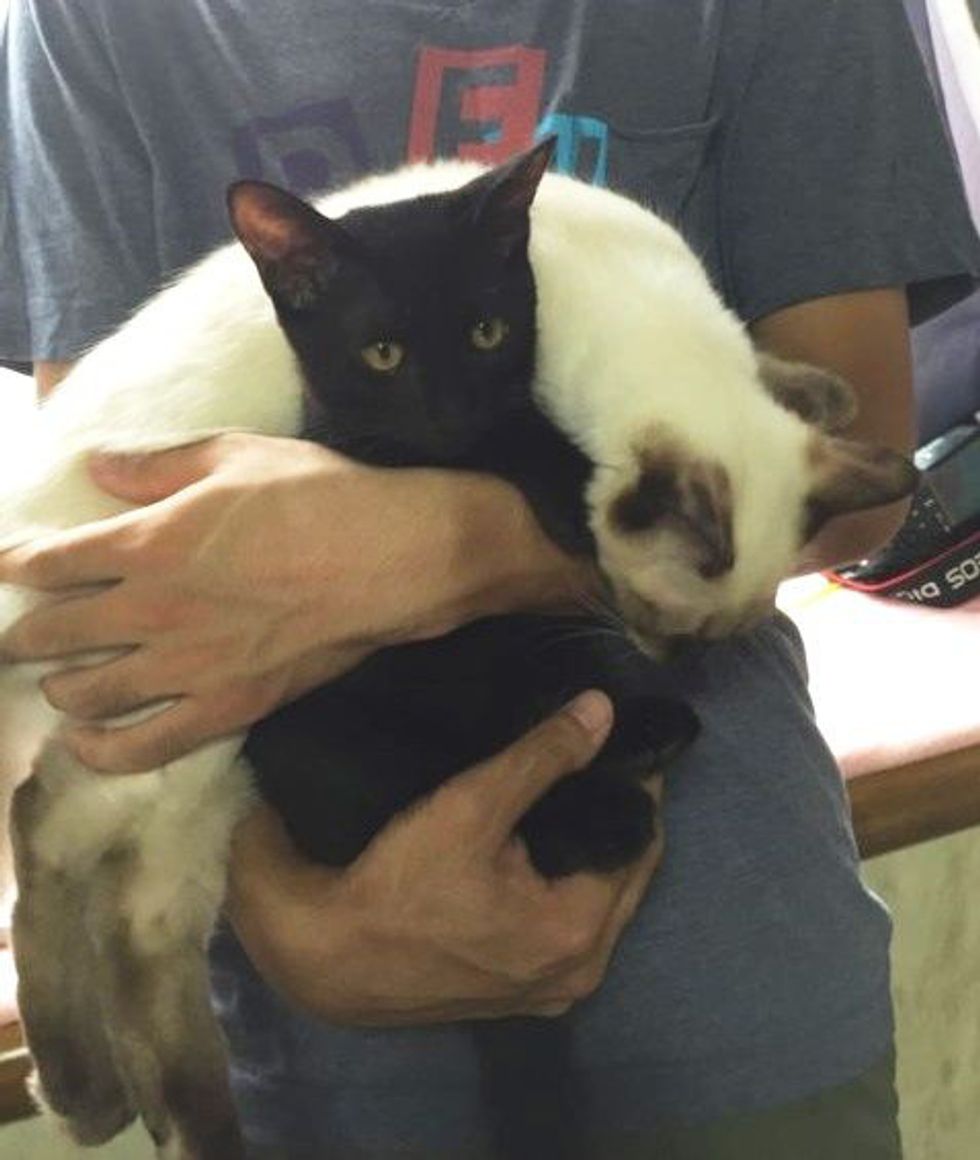 nekomemo
Look at that floofy tail.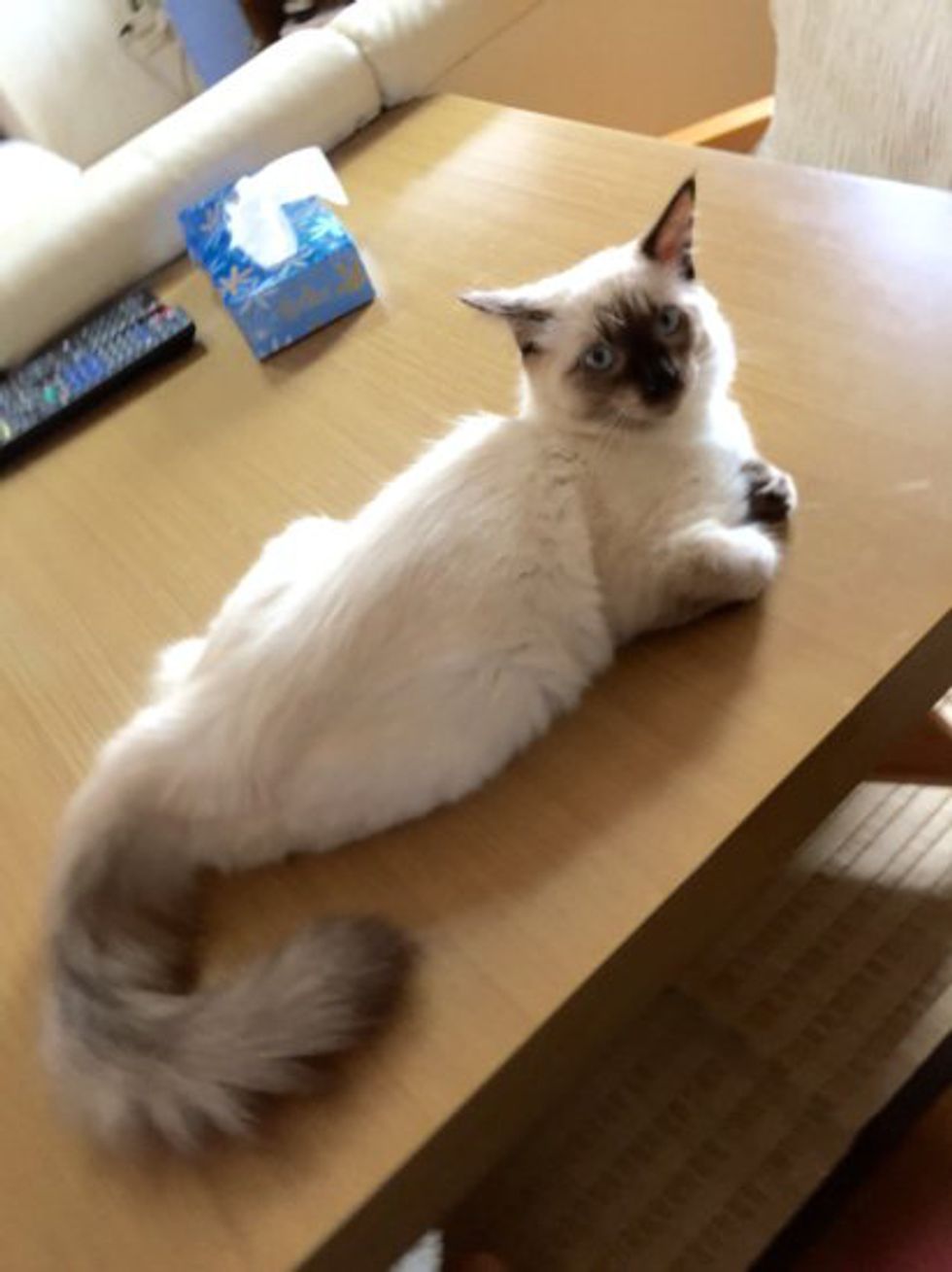 nekomemo
A year later, the two have really blossomed!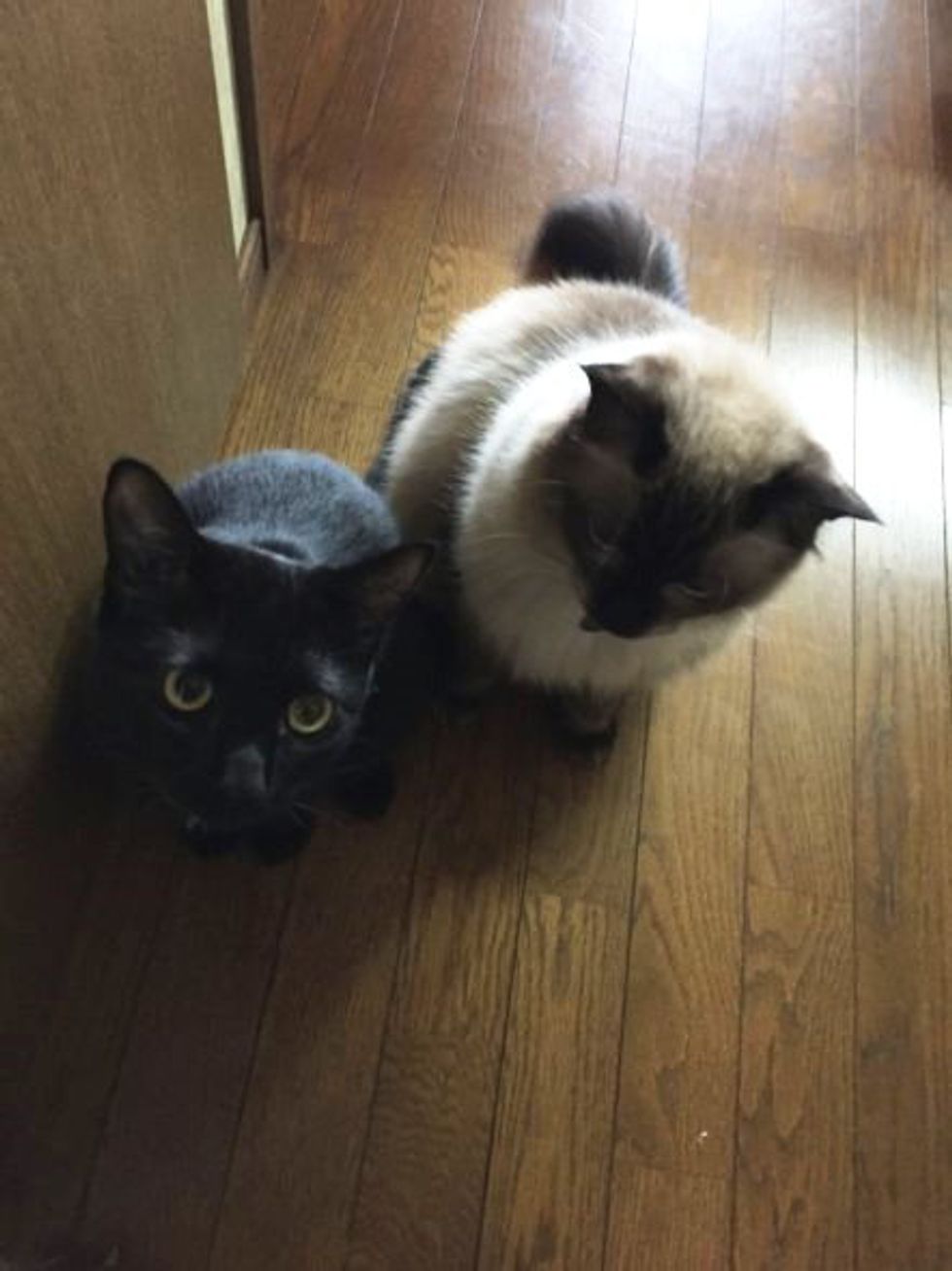 nekomemo
All grown up now. What an amazing transformation!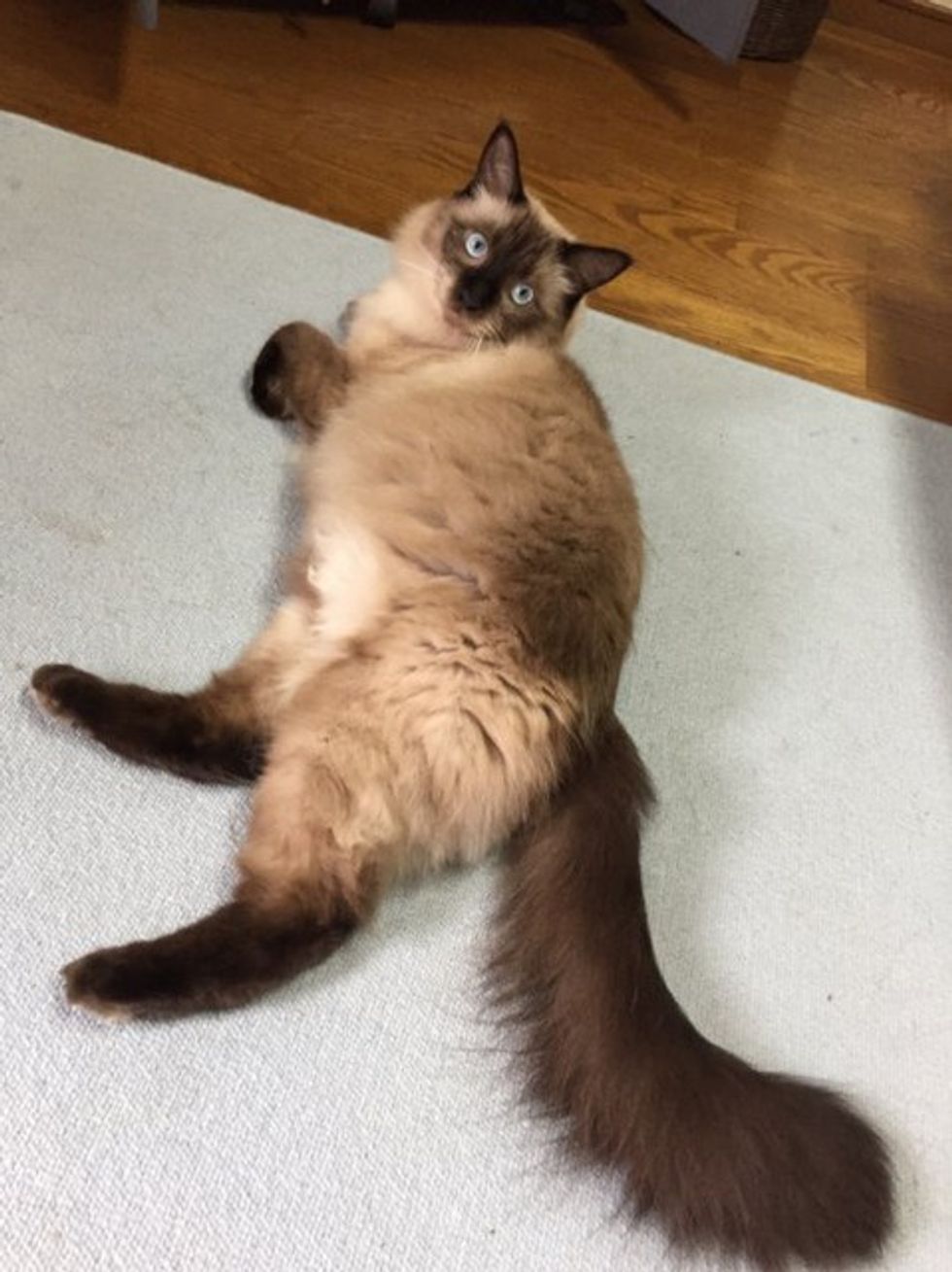 nekomemo
What love can do!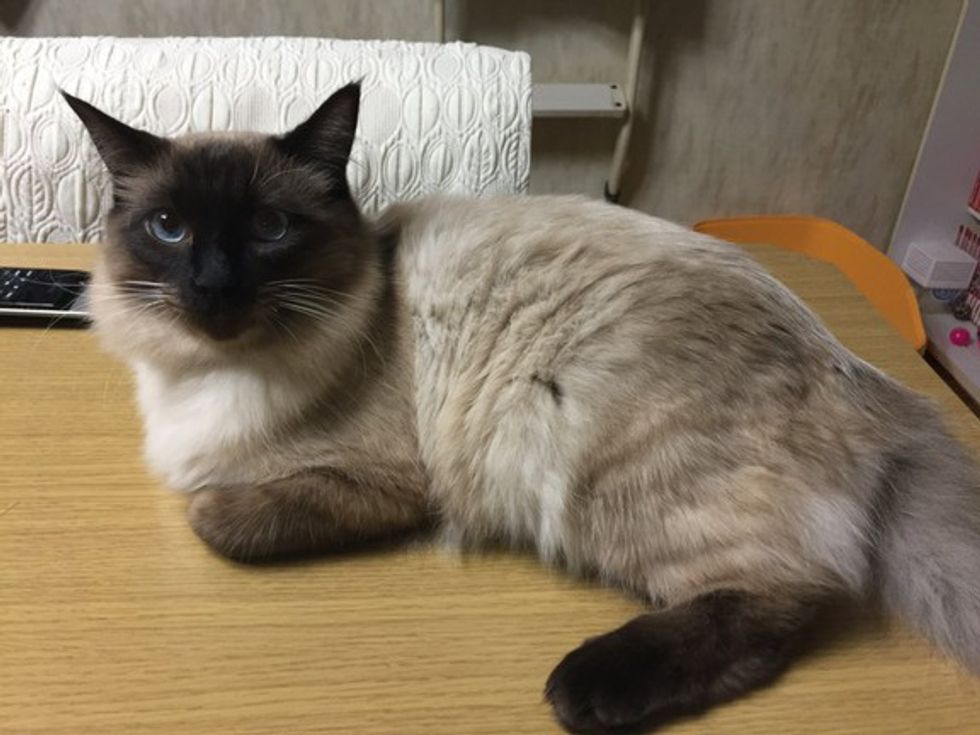 nekomemo
Share this story with your friends. (More info: nekomemo)
Related story: Grumpy Rescue Kitten Transforms Into a Happy Kitty