When this tiny kitty was spotted on the side of the road at five weeks old, he was infested with maggots and barely hanging on.
Despite the poor shape he was in, he kept fighting for his life.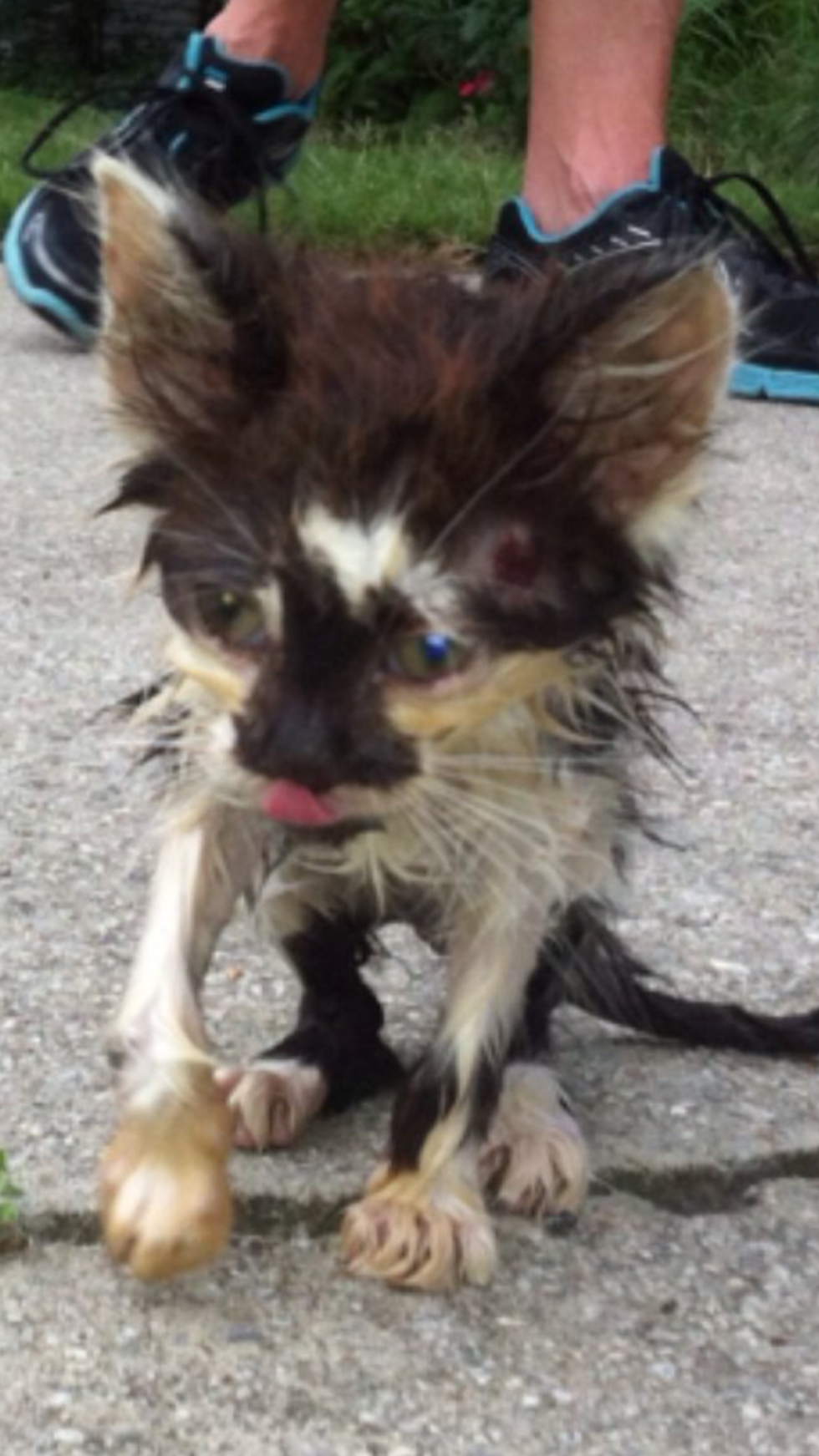 Supplied by Kathleen
In summer, 2012, Kathleen and her friend were passing by a building when her friend spotted something that appeared to be a kitten on the side of the road. Kathleen turned around and sure enough there was a kitty in need of urgent help.

"We scooped him up and luckily had a box in the car, I was driving so my friend was holding him in the box. His eyes and nose were crusty and he was covered in wounds. Despite how awful he must've been feeling, he had a lot of energy and kept trying to escape the box the whole way home," Kathleen told Love Meow.
Kathleen had never had cats due to her dad and brother being allergic, but she knew that she had to give the kitty a chance.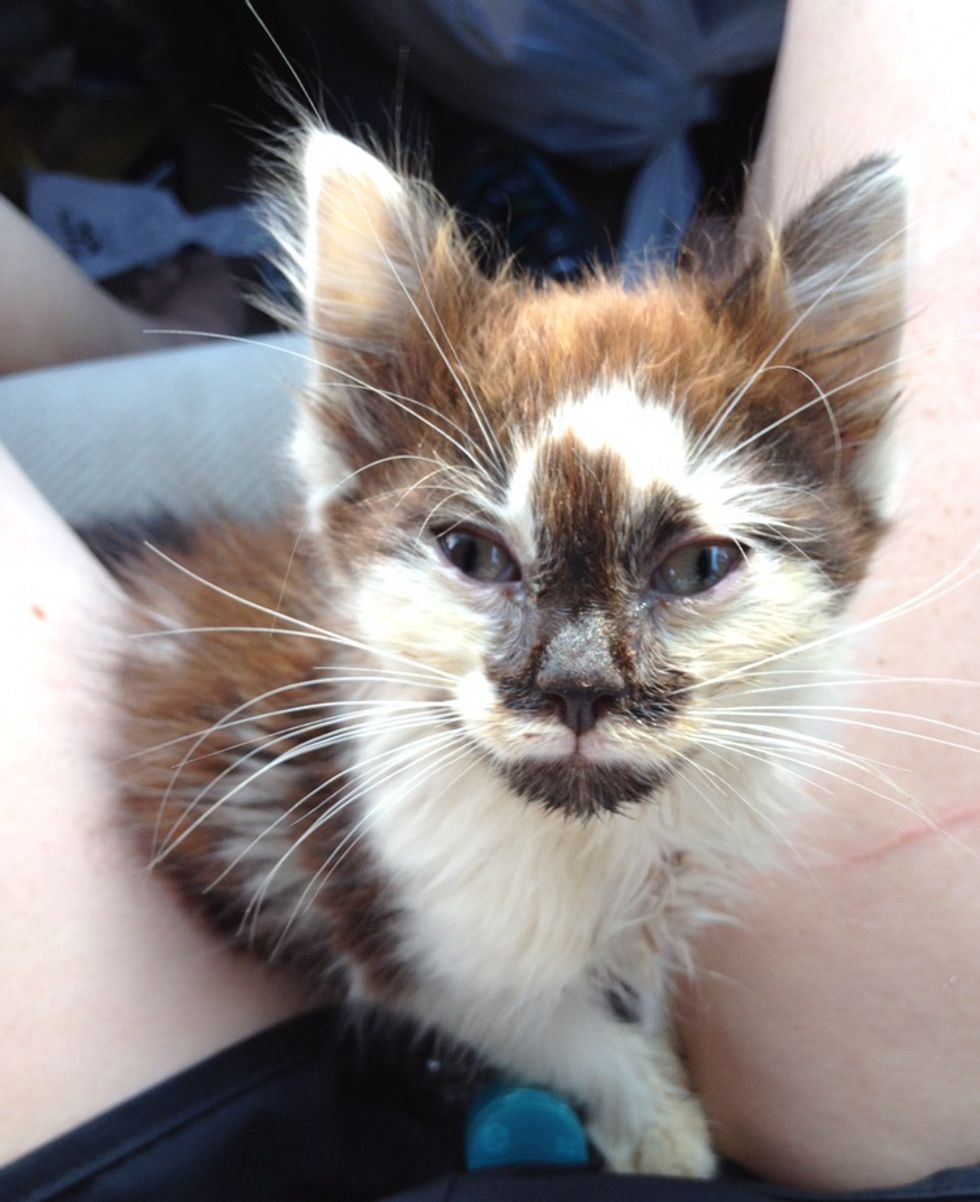 Supplied by Kathleen
"After seeing how sick the kitten was, my mom lightened up and said we needed to find him a home but we would care for him until then. We gave him a warm bath with Dawn soap, and he came inside."
After a trip to the vet, the kitten was put on antibiotics and treated for maggots. Over the next couple of weeks, it was touch and go. "He was so lethargic. Several times I thought I was going to find him dead. All he did was sleep, it was a scary time. I kept him in my room all the time."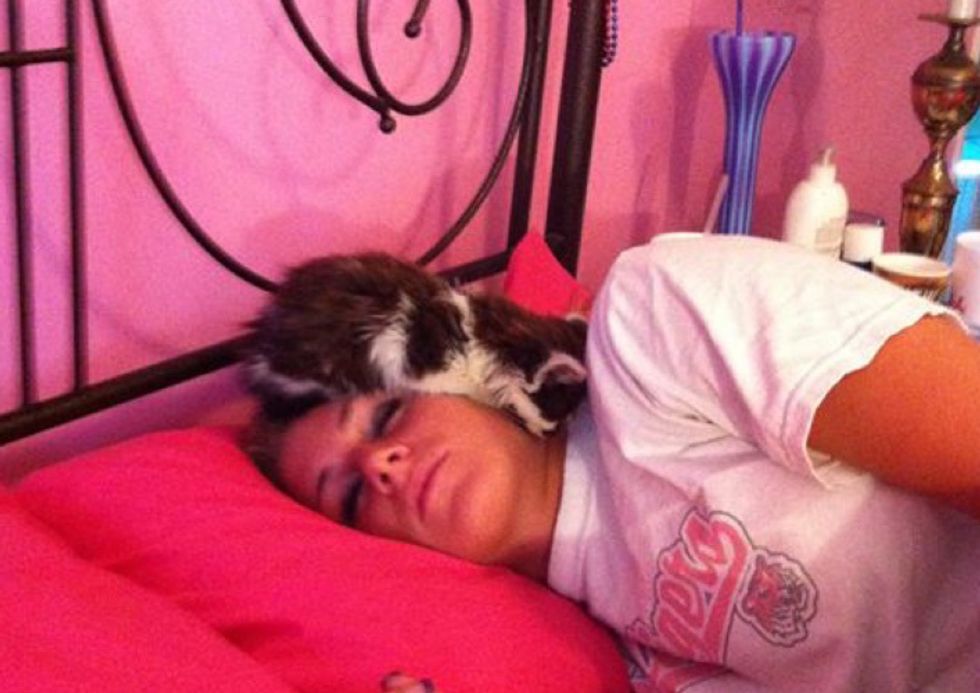 Supplied by Kathleen
A few weeks later, the kitty finally bounced back.
"He started becoming more alert and pouncing and playing. We began introducing him to our three dogs slowly," Kathleen told Love Meow.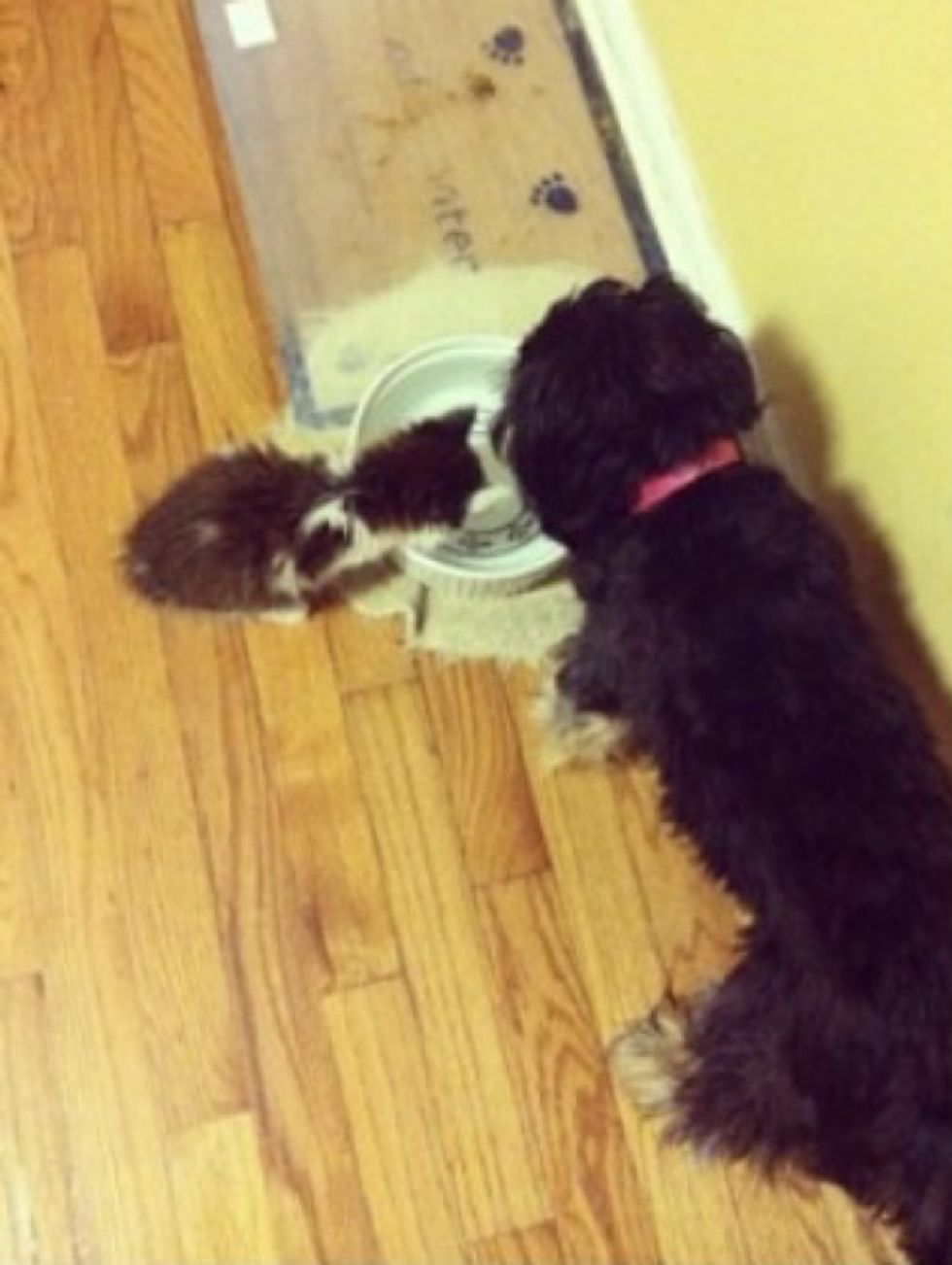 Supplied by Kathleen
Suddenly the kitty had full reign of the house like he owned it.
It soon became clear who the real boss was in the house :).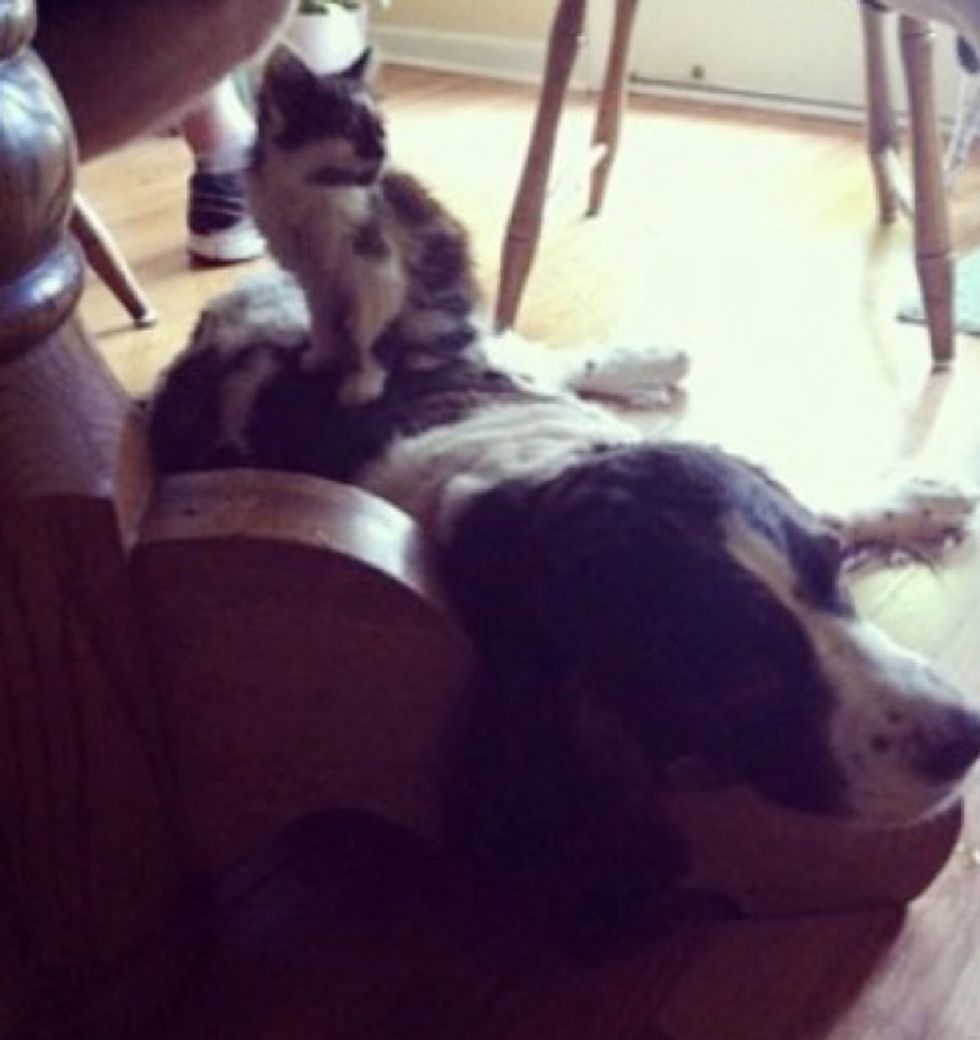 Supplied by Kathleen
"My dad said I could keep him until I left for school, but he had to come to school with me. As time went on, it went from that to, 'we paid his vet bills, he stays here'."
The kitty crept his way into everyone's heart, and before they knew it they simply couldn't part with him.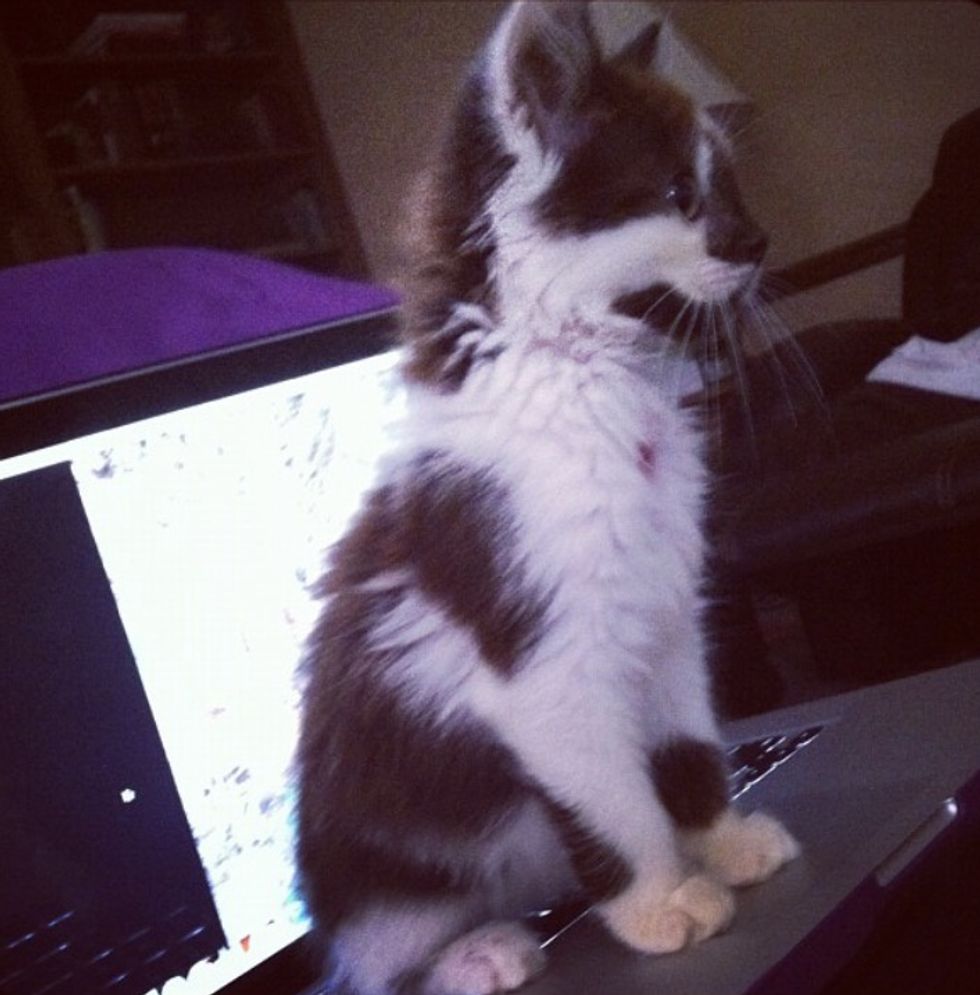 Supplied by Kathleen
They named him Drizzy and he is the family's first cat.
"We all love him dearly!"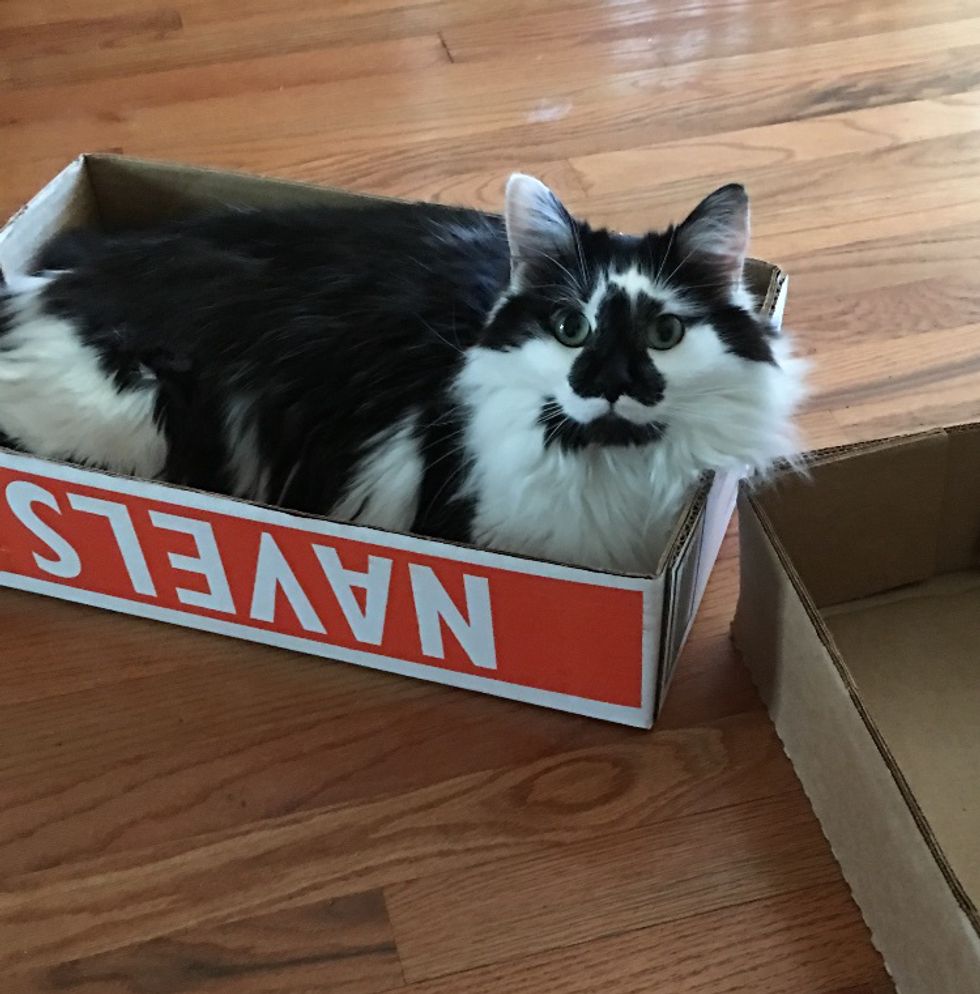 Supplied by Kathleen
"He is now happy, a little bit plump, and best of all he is safe. He only goes outside on our screened in porch, but prefers a bed by a window," Kathleen told Love Meow.
Once you have been chosen by a cat, it is only the beginning :).
The family found their hearts stolen yet again by another feline. Drizzy got a new brother, Stripes, and they became bonded friends.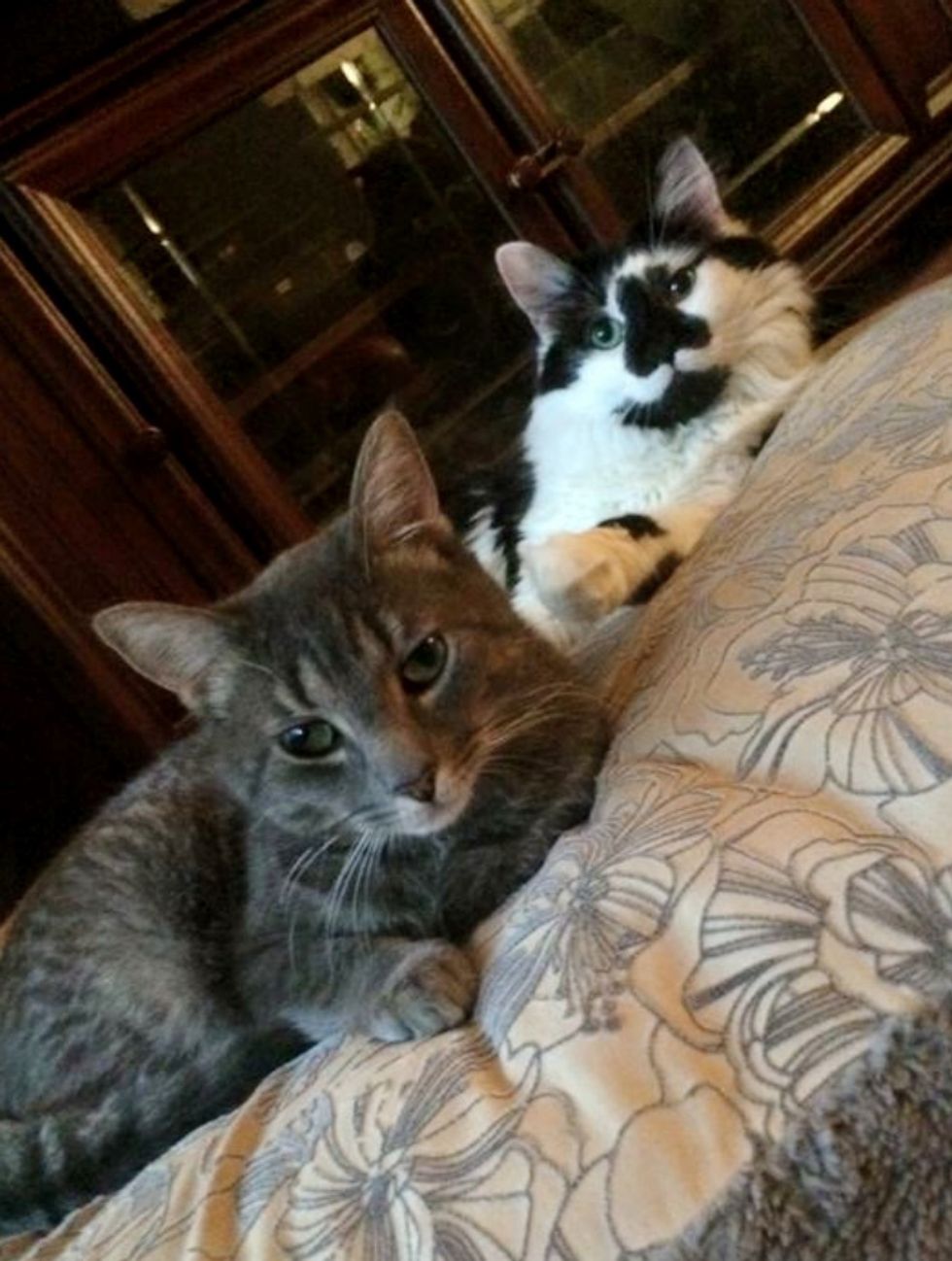 Supplied by Kathleen
Five years after they found the little kitten on the side of the road, look at him now!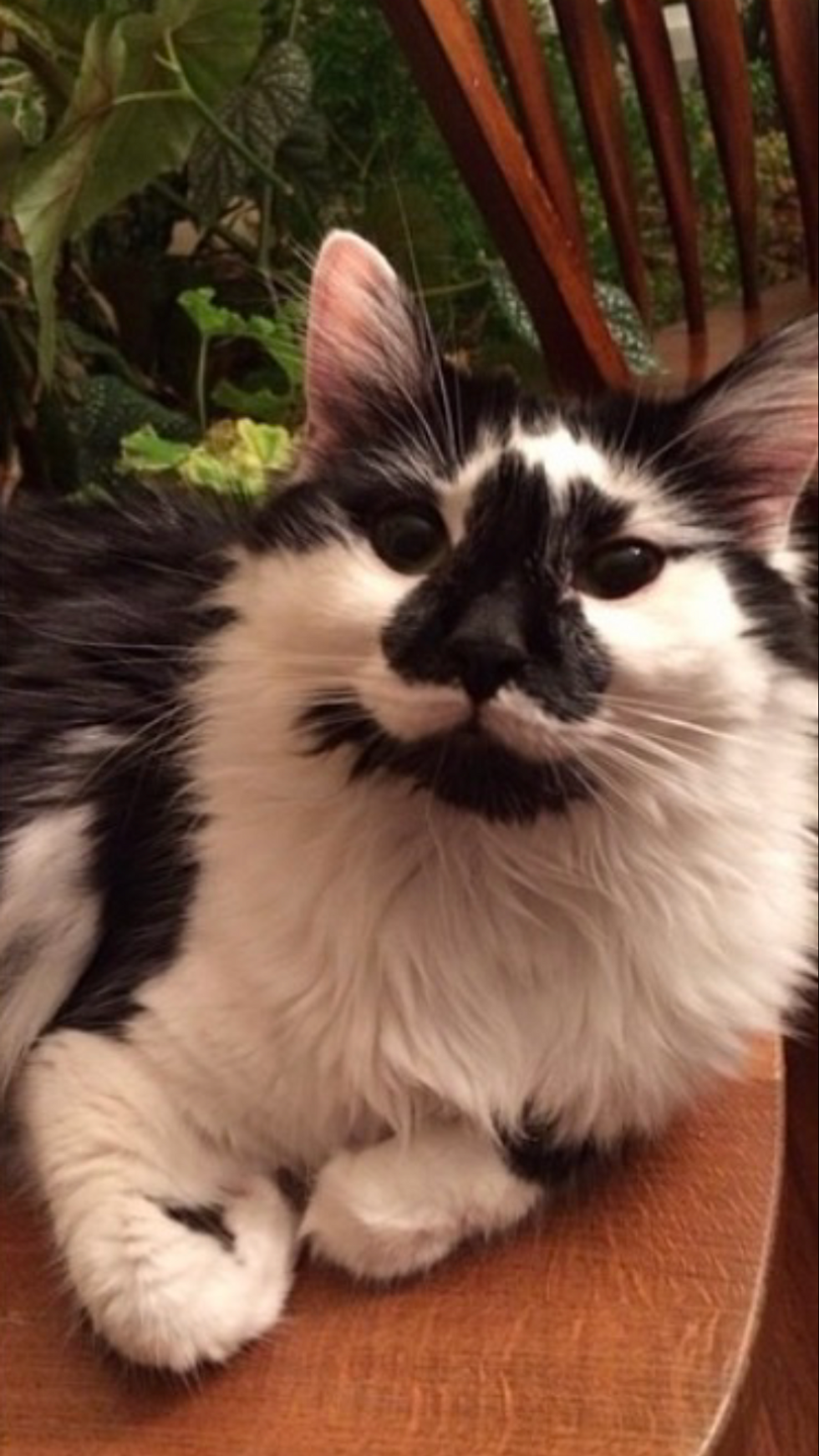 Supplied by Kathleen
Share this story with your friends.
Related story: Tiniest Orphaned Kitten Found in Field Cries Out for Love, Then and Now...