10-year-old George the ginger cat lived with his human mom Fiona in Sydney, Australia. He was happy and loved until when Fiona became ill and had to return to Ireland, his life was suddenly changed.
Fiona reached out to her neighbors to help her look after George, thinking she should return soon. However, her stay became much longer than she expected due to her poor health.
It was clear to Fiona that she had to move George over to Ireland. As she began to plan, her neighbors moved away and George was left behind.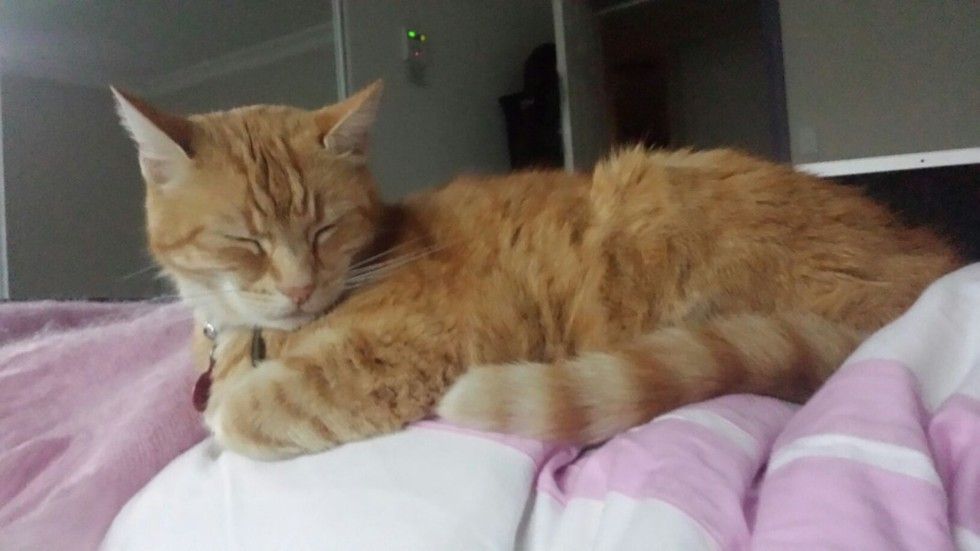 Facebook/Bring George Home
In order to survive on his own, George began to wander around the neighborhood looking for scraps to eat, but eventually he got lost and couldn't find his way back to his old house.
Some good Samaritans spotted the senior cat and brought him to a local vet clinic and tracked down his owner through a microchip. The tiny cage at the vet's became his new temporary home.
Fiona was devastated by what happened to her beloved cat and desperately wanted to bring him home to Ireland. She couldn't afford the travel expenses, and didn't know what to do.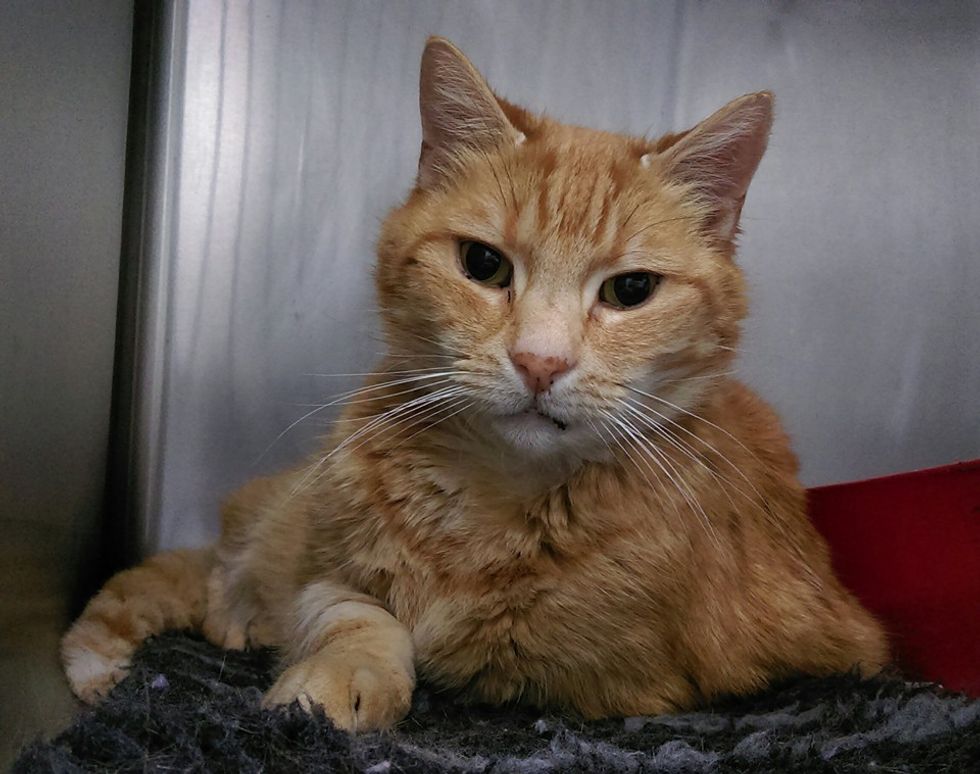 Enfield Veterinary Hospital
That's when her friends stepped in. Sara and Cait created a GoFundMe page to help raise money to bring George home. Time was ticking as George was about to be put up for adoption.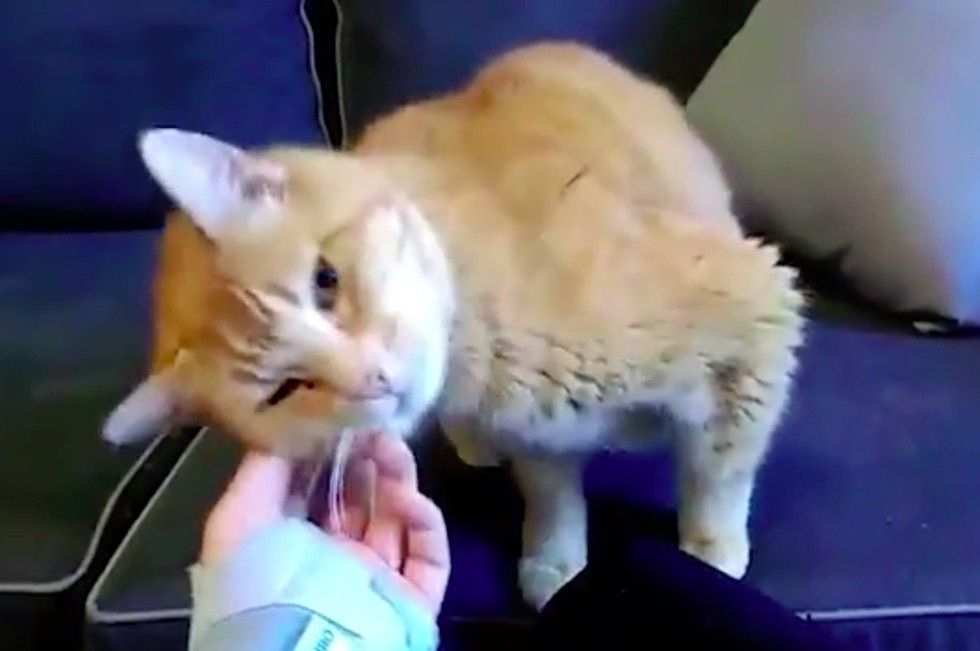 Facebook/Bring George Home
Thankfully, many people came to chip in after learning about George's ordeal. As donations kept rolling in, they were getting closer to getting George home.

With help from Fiona's friends and many kind people from Sydney and around the world, they collected enough funds to arrange a trip for George to fly to Ireland.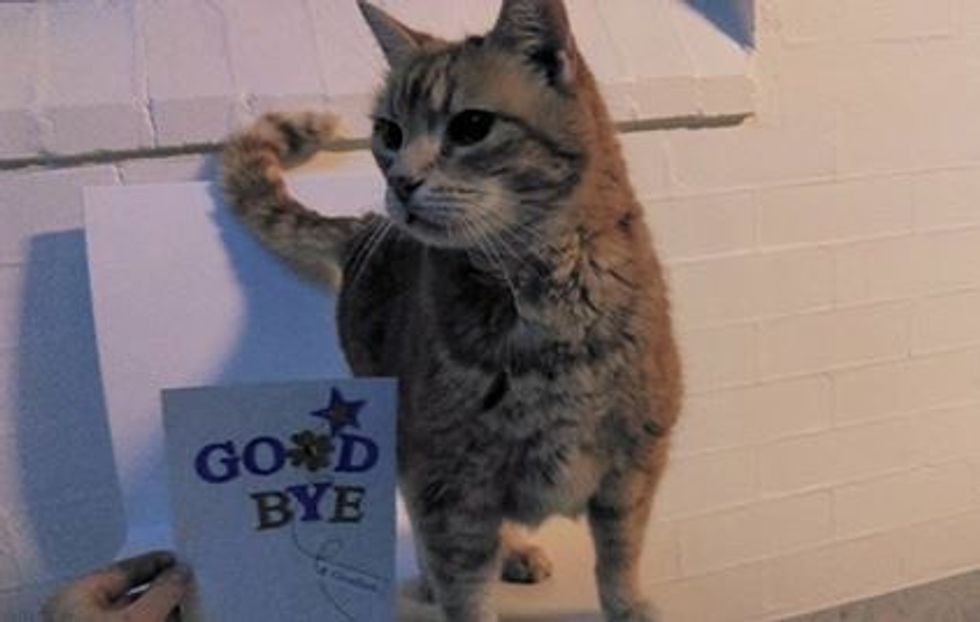 Facebook/Jacqui Ferguson
On September 2nd, George was on his way to be reunited with his human mom.
When Fiona saw her precious cat at the airport, she was overjoyed.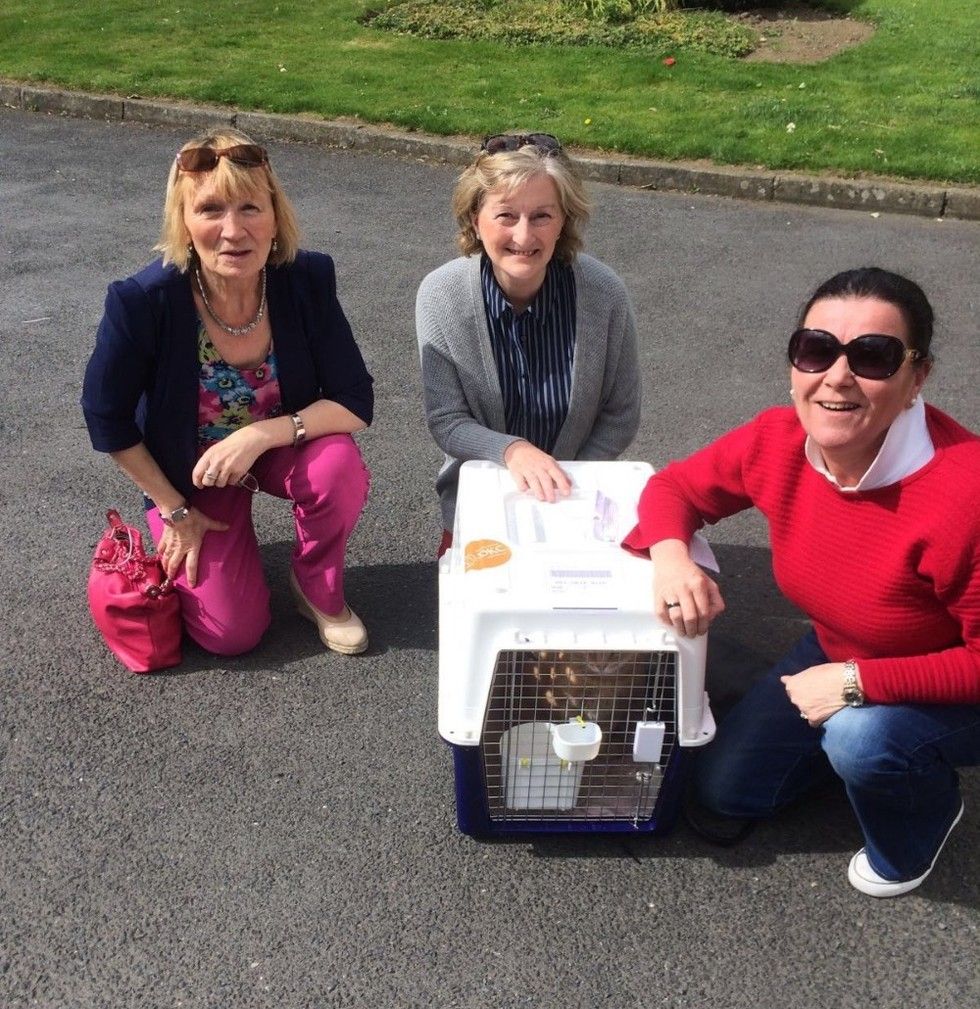 Facebook/Bring George Home
George is finally home!
Fiona is so happy to have her George back. She really missed him and thought she would never see him again.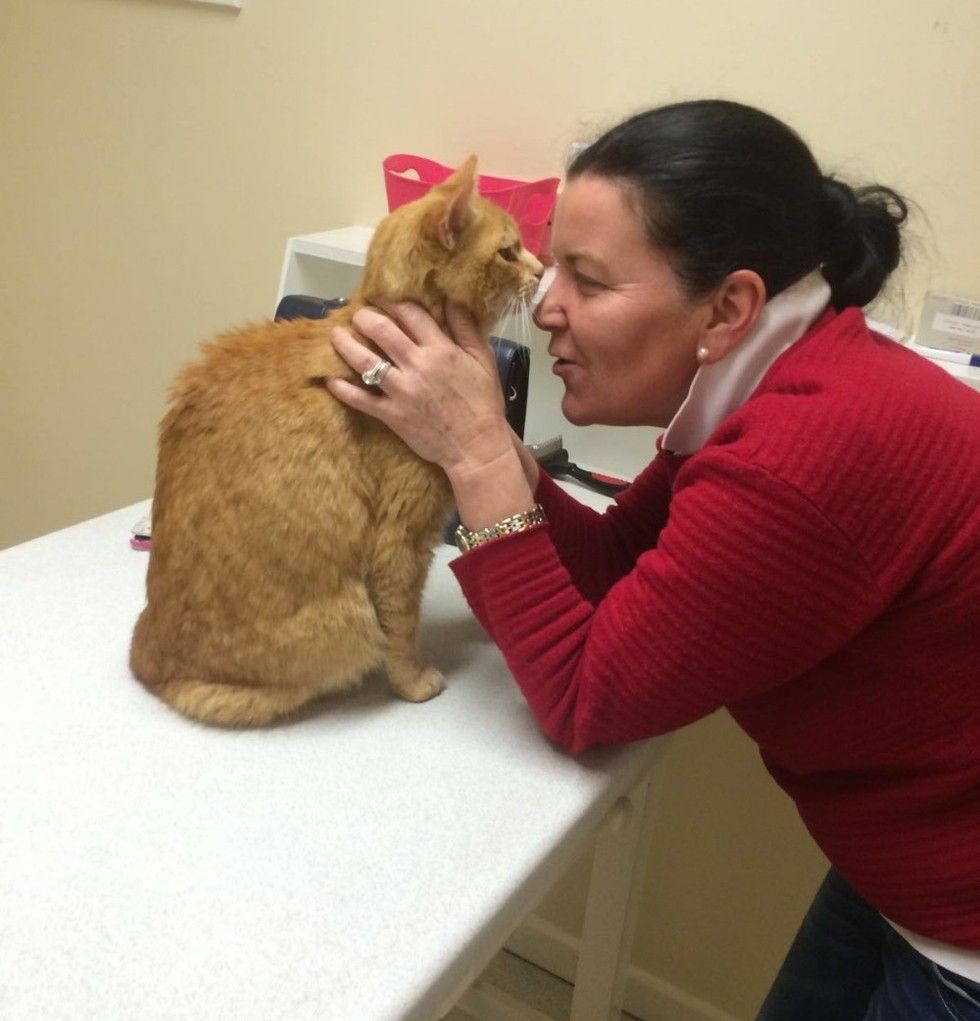 Facebook/Bring George Home
"To have him back is something close to a miracle," Ronan Cahill, one of the campaign's creators, told metro.co.uk.
A kiss to her ginger boy.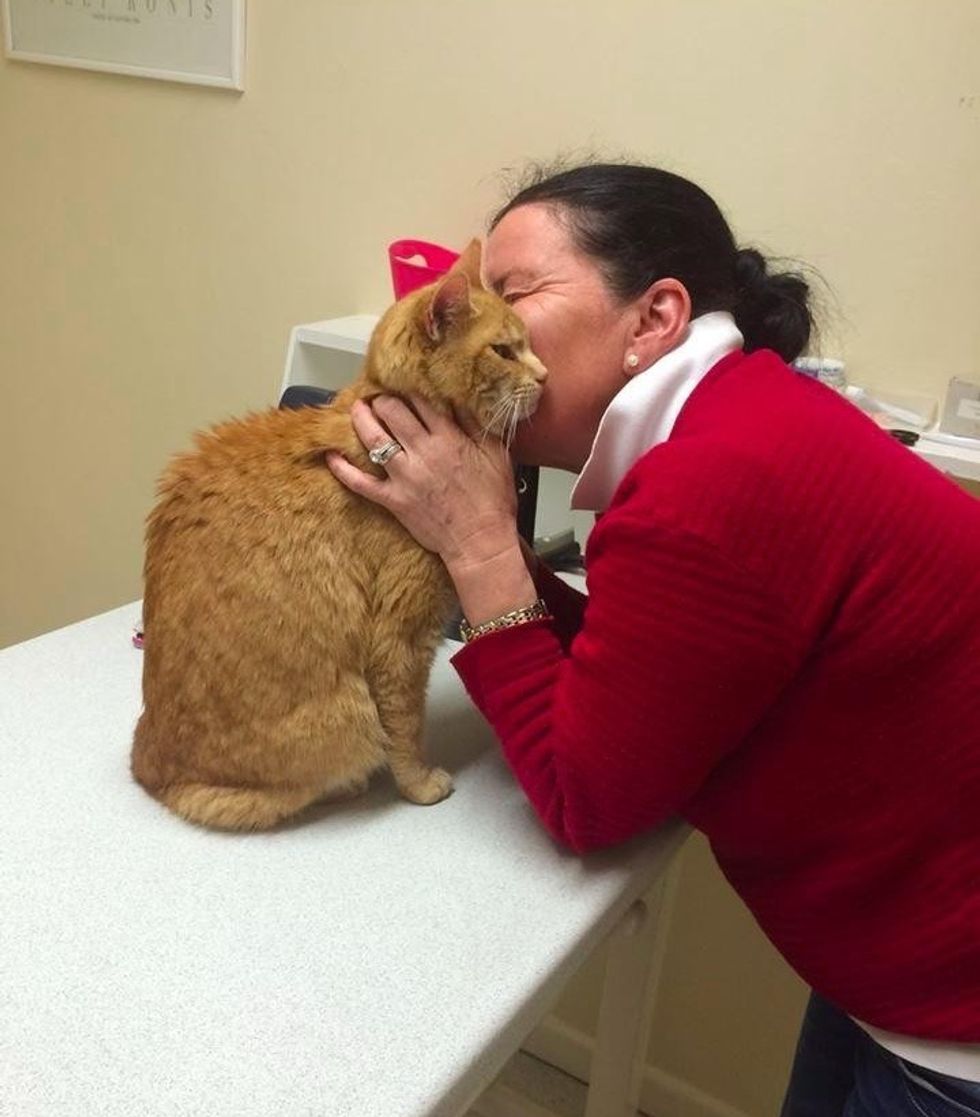 Facebook/Bring George Home
Fiona couldn't believe what a journey it took to bring George home.
They will never part again.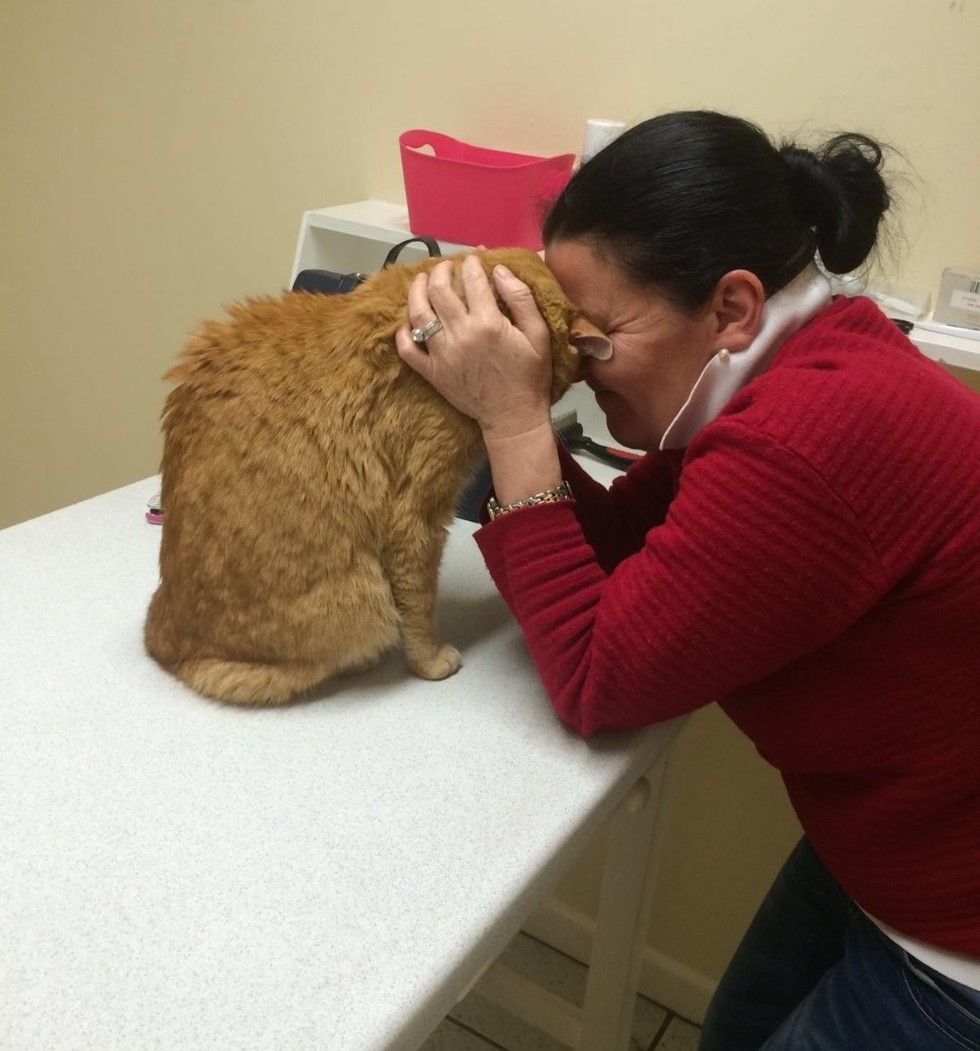 Facebook/Bring George Home
Share this story with your friends. (h/t: metro.co.uk)
Related story: 5-year-old Boy Burst into Tears When He Found His Long Lost Feline Friend