A shy cat found courage with help from a tiny kitten. Now, she hopes for a dream home.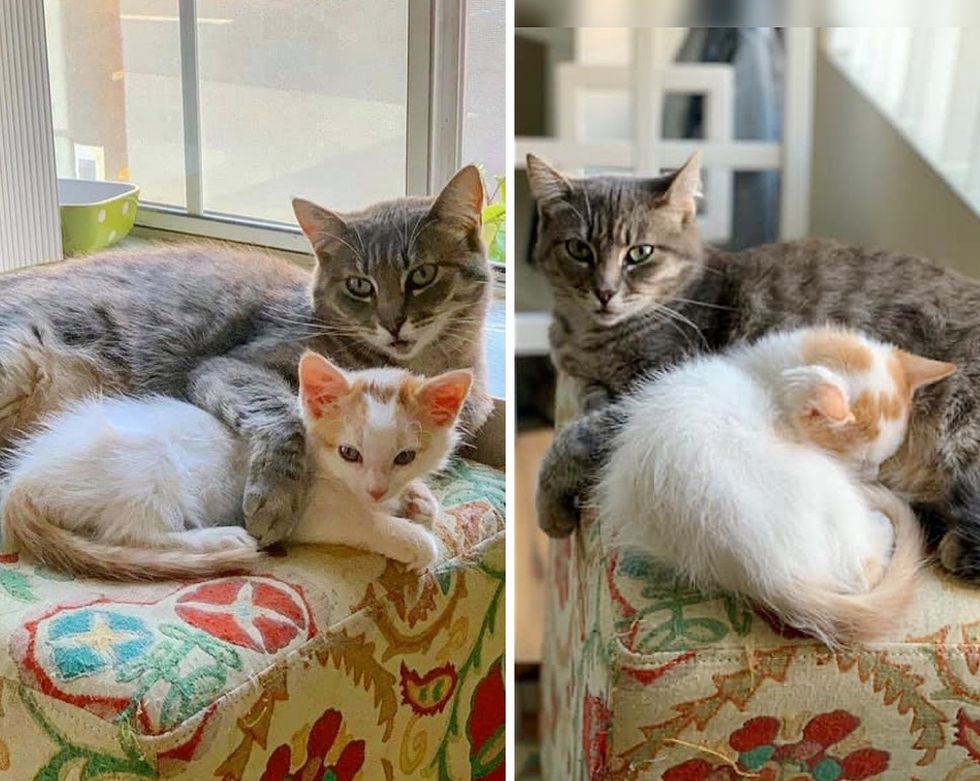 West LA Shelter
A tabby cat named Fiona was brought to the West LA Shelter (Los Angeles Animal Services) in May last year, after she was found as a stray. She was very shy and reserved and tried to avoid eye contact with people.

Shelter staff knew that she just needed time, a patient person to help her learn to trust. "While Fiona was quite shy during her stray at the shelter (in a community cat room with other feline residents), she was receptive to treats and toys which helped her gain confidence," volunteers at the West LA Shelter shared.
Volunteers slowly built up Fiona's confidence by spending time with her and encouraging her to play.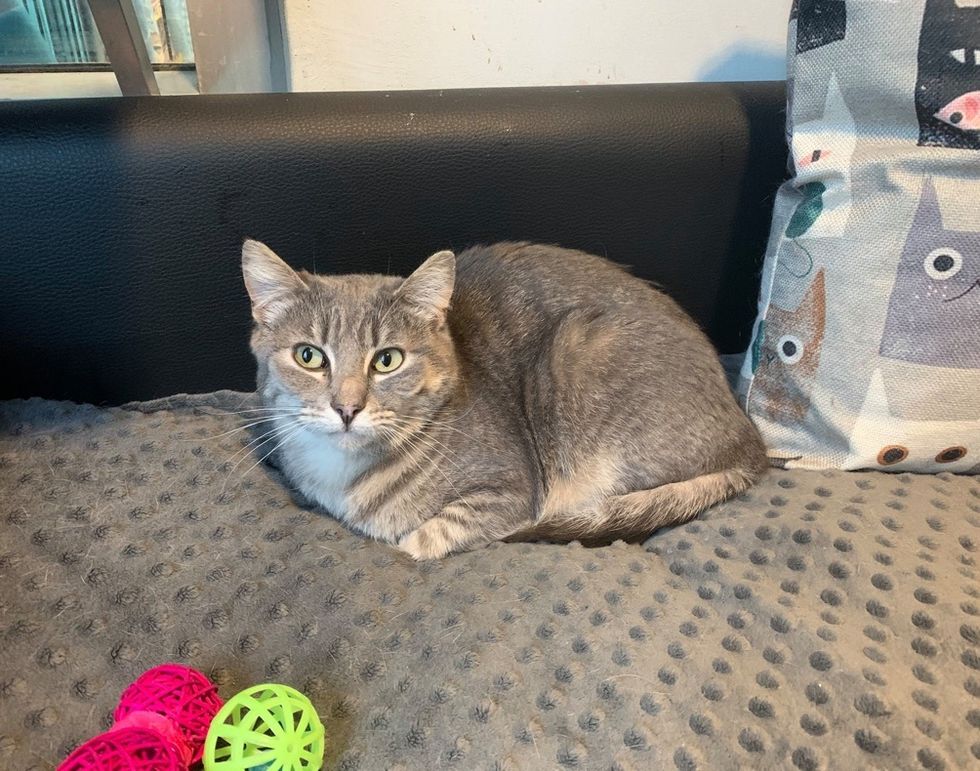 West LA Shelter
"She especially loved to play with pipe cleaner toys. Fiona did allow us to pet her, though you could tell she wasn't entirely comfortable with it."
The tabby was very sweet but achingly shy. Through a lot of patience and hard work, volunteers began to witness the months of progress take flight, and then the shutdown hit.

A kind family immediately offered to foster her so Fiona could be in a comfortable, quiet home with people to look after her.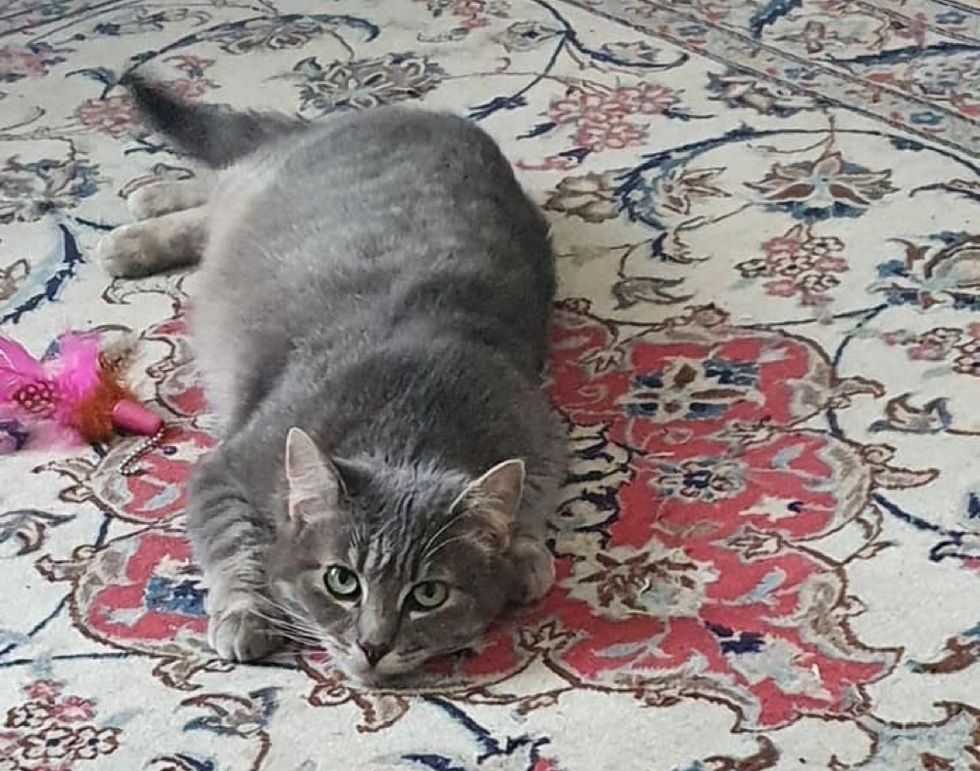 West LA Shelter
"She's very sweet but unfortunately very shy and scared. We accommodated her by giving her space and letting her be. She slowly got closer to us and played laser and talked and sat and slept close to us, but would not allow us to touch her as she would run away," the foster volunteer shared.

Things began to change when the family brought home a new foster named Timmy. The little ginger and white kitten demanded attention and was playful and friendly from the get-go.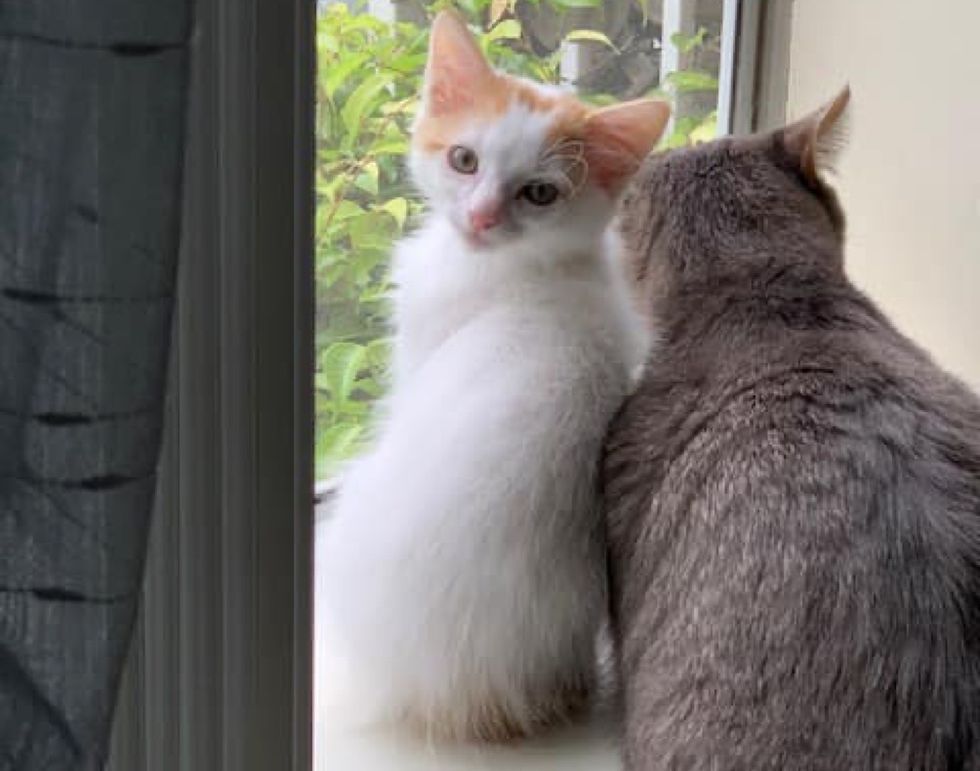 West LA Shelter
Fiona quickly noticed the little newcomer and was intrigued and instantly smitten. She took him in and started doting on him. Timmy, the singleton, reciprocated the love and nuzzled right up to Fiona for some TLC.

They spent a lot of time snuggling by the window, watching the day go by. Fiona began to come around more as she watched the happy-go-lucky kitten comfortably interact with people.
West LA Shelter
"Fiona craved her fosters' love by sleeping near them, chatting and playing, being curious and completely and utterly falling for her foster," a volunteer of the West LA Shelter shared.

"Her motherly guidance, endless patience and shared positive experiences with her little man gave her strength and allowed her a chance to enjoy the simple pleasures like cuddling up to someone special."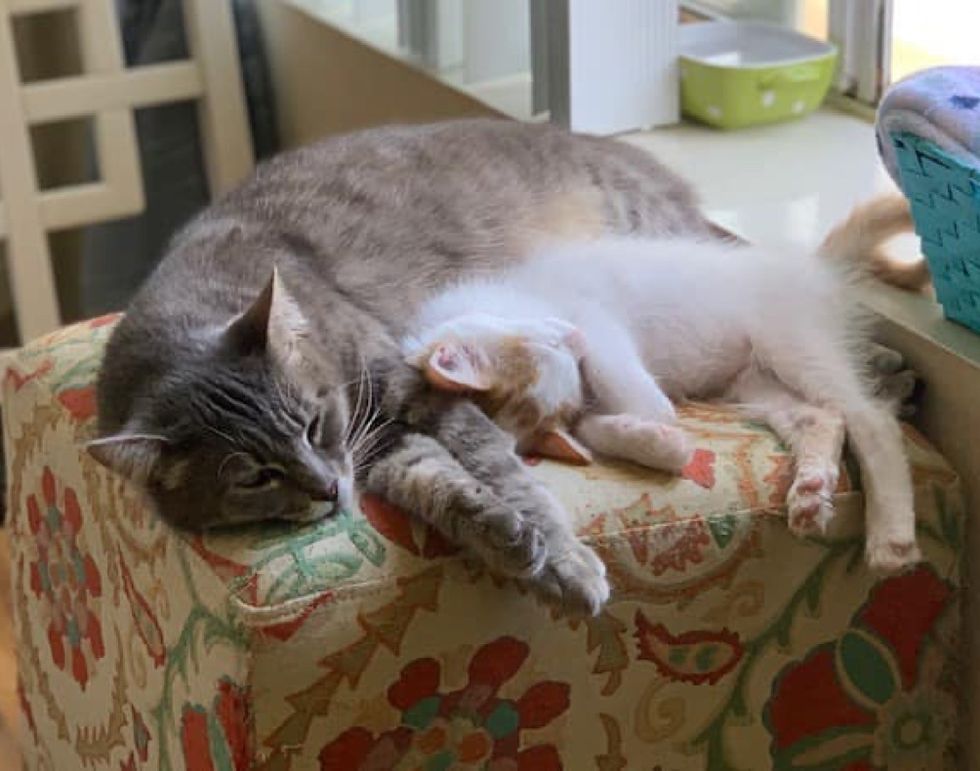 West LA Shelter
Timmy gave Fiona a boost of confidence while Fiona showered him with motherly love that he needed. With her help, the kitten quickly found his forever home when he was ready for adoption.
The sweet tabby made incredible strides in foster care and is now ready to find a place of her very own.

"Having another cat in the home will help Fiona continue to build confidence and provide the companionship she thrives on. We are searching for a compassionate and patient adopter to change her life."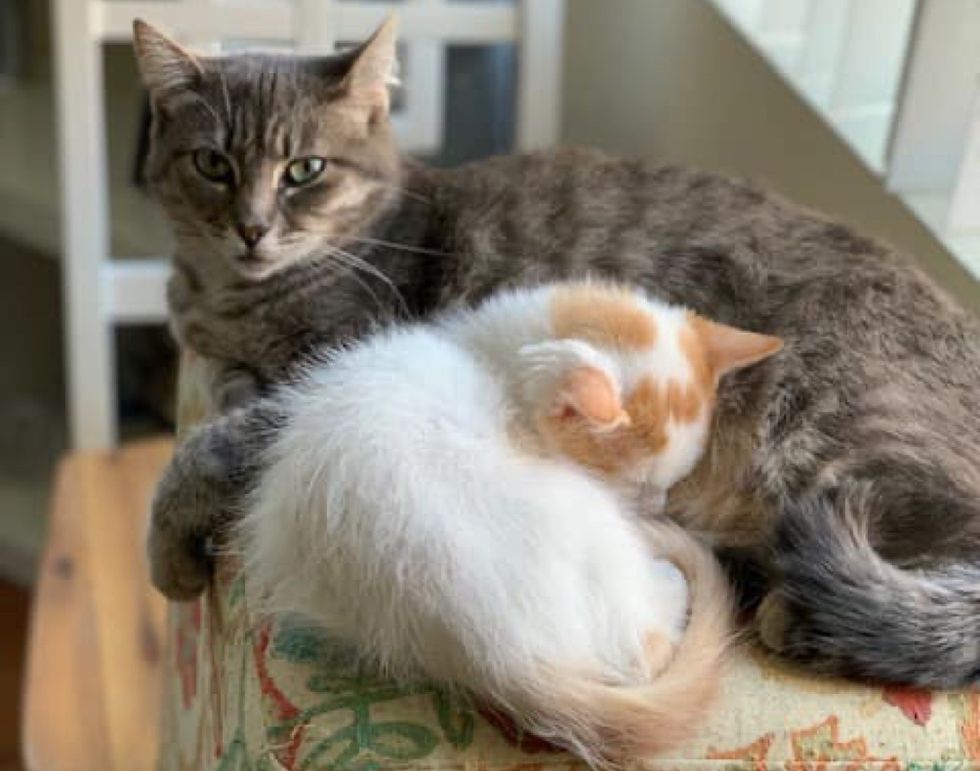 West LA Shelter
Fiona has been longing for her dream home for about a year and a half. She's made so much progress along the way and even helped foster a kitten.

It's now Fiona's time to shine. "We are dreaming of the day she finds a forever home to blossom in."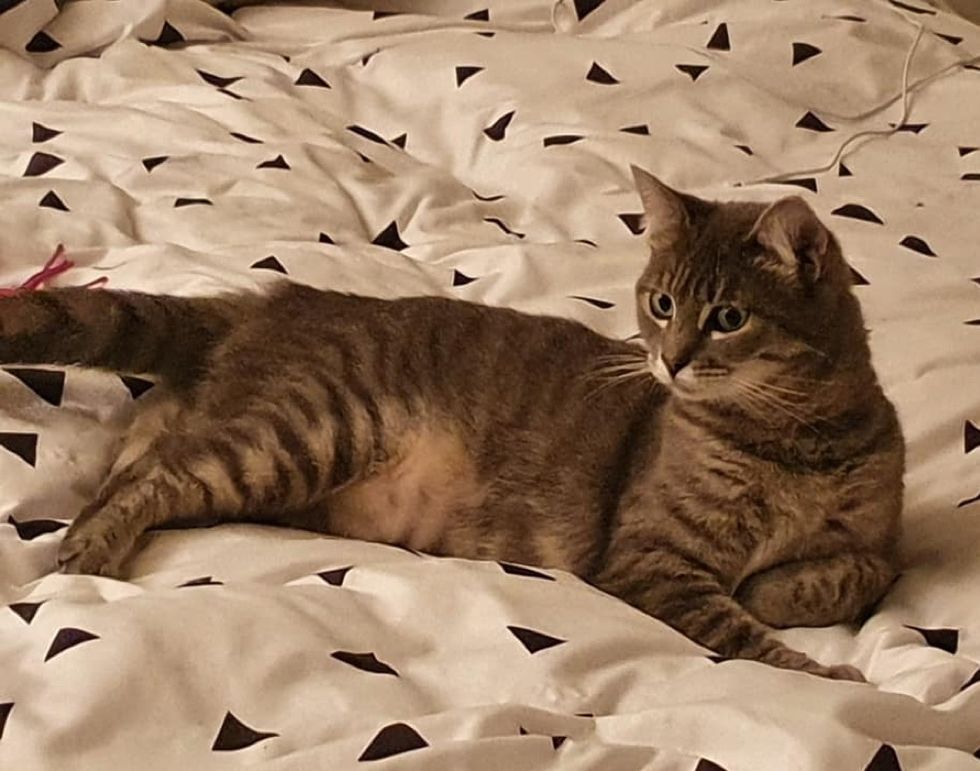 West LA Shelter
Share this story with your friends. If you are interested in adopting Fiona, visit the shelter's page for more info.
Related story: Stray Cat Wanders into Family's Home to Have Kittens and It Turns Her Life Around