Smoochie the cat doesn't let her disability stop her. Being paraplegic, she doesn't want anyone to pity her. With love and a pair of wheels, Smoochie now lives a happy life that inspires many.
Smoochie was born in Ohio. When she was six weeks old, her back was injured in an accident when someone shut a dresser drawer too hard as she was jumping in to check it out. After that, she lost mobility in her hind legs.
A kind rescuer took her in and cared for her until she was 4 1/2 months old. There was not a single day that Smoochie wasn't touching people's hearts with her endless affection and loving temperament.
Thanks to West Side Cats, Smoochie was given a pair of wheels so that she could move around again. It changed her life forever. The pure joy she shows when they put her in the wheelchair is as if she never had the disability. She runs around and plays just like any other kitties.
Smoochie never lets her disability define her. Her humans believed in her and gave her a second chance at life, and now she's happy and healthy as the mascot at West Side Cats, inspiring many with her story.
Smoochie is paraplegic but she doesn't let it stop her.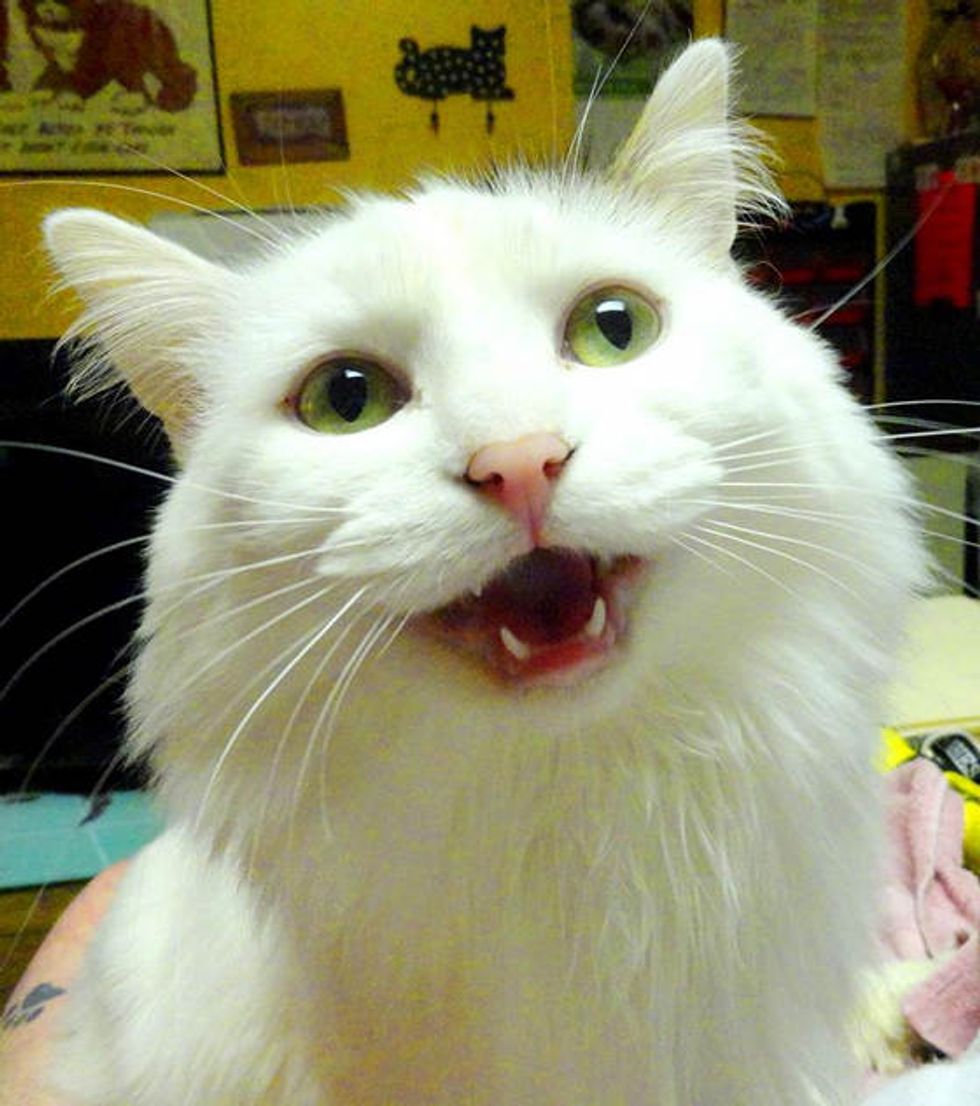 She was rescued by a kind person who cared for her and gave her a second chance.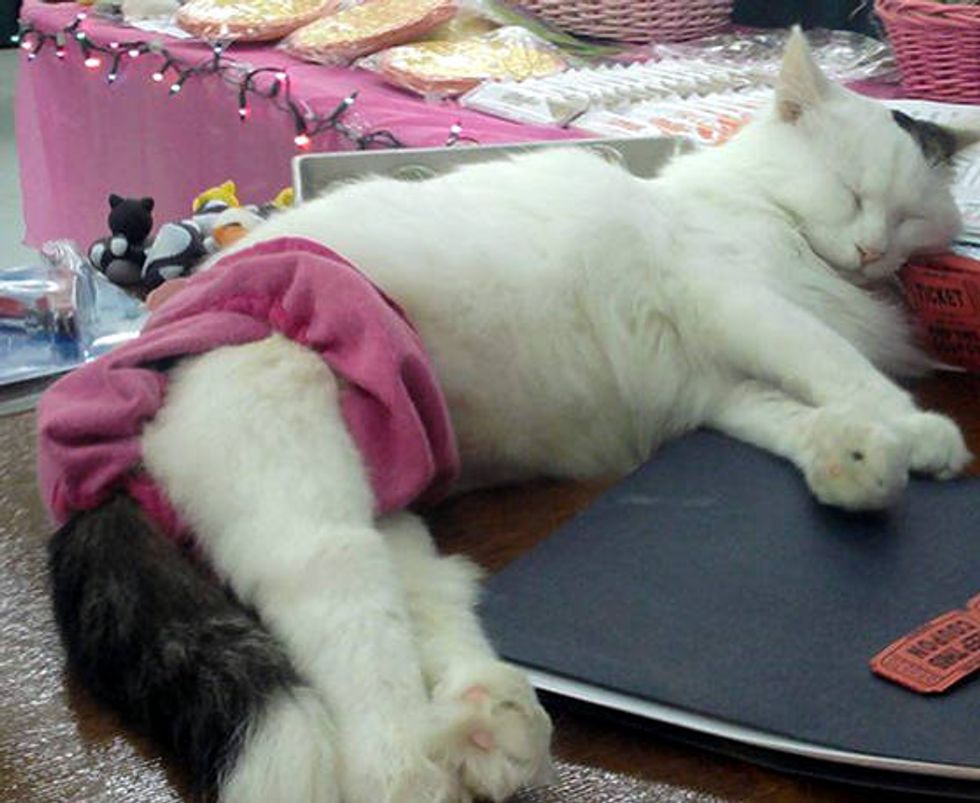 West Side Cats gave her a pair of wheels so she could walk again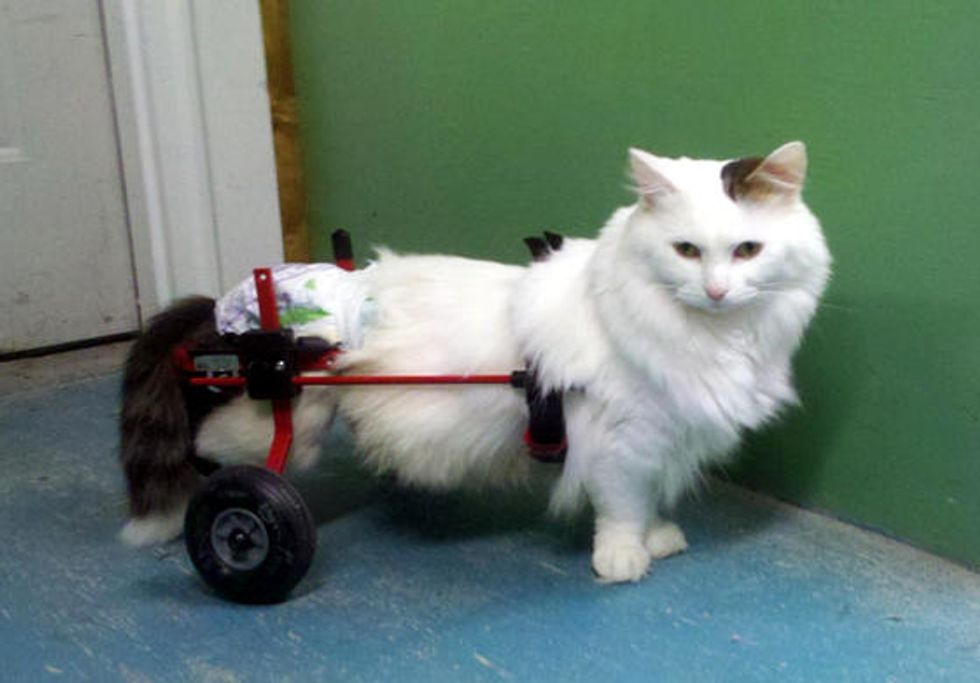 Taking a break from playing and running around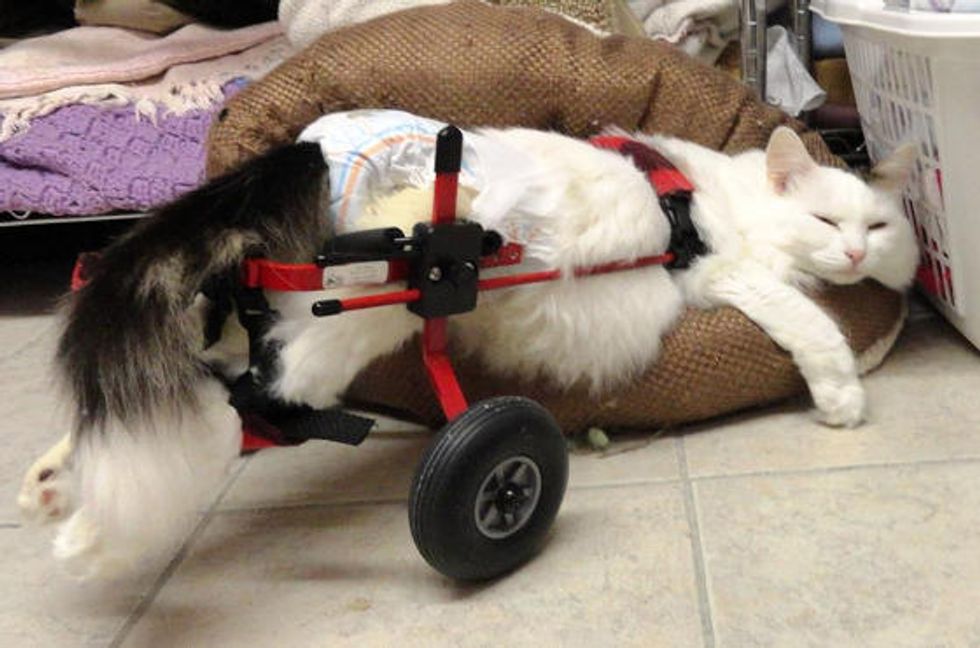 Time to play and run again!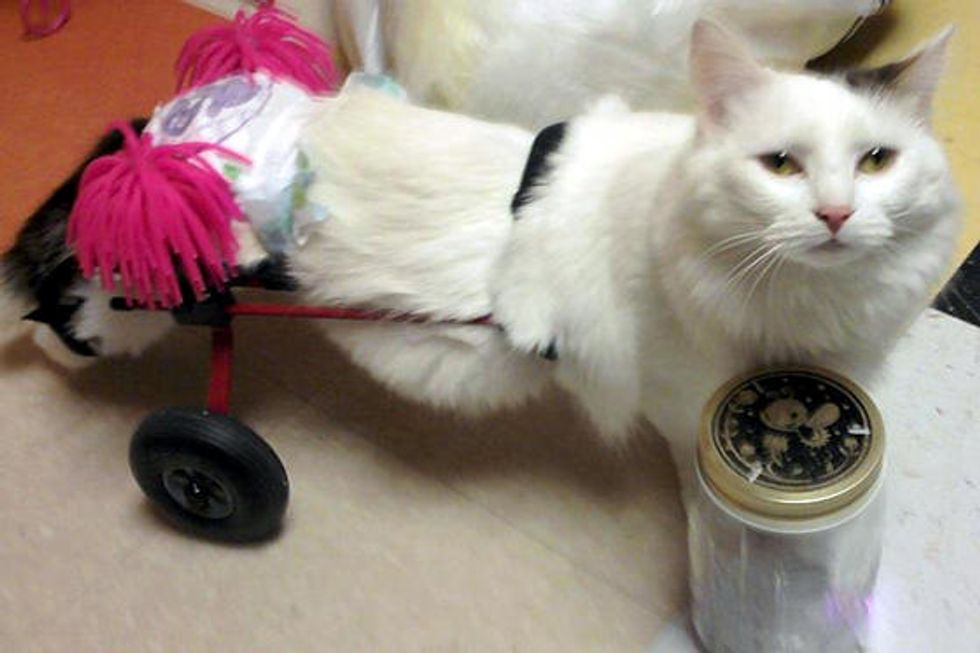 After a long day of playing, she goes straight for a nap.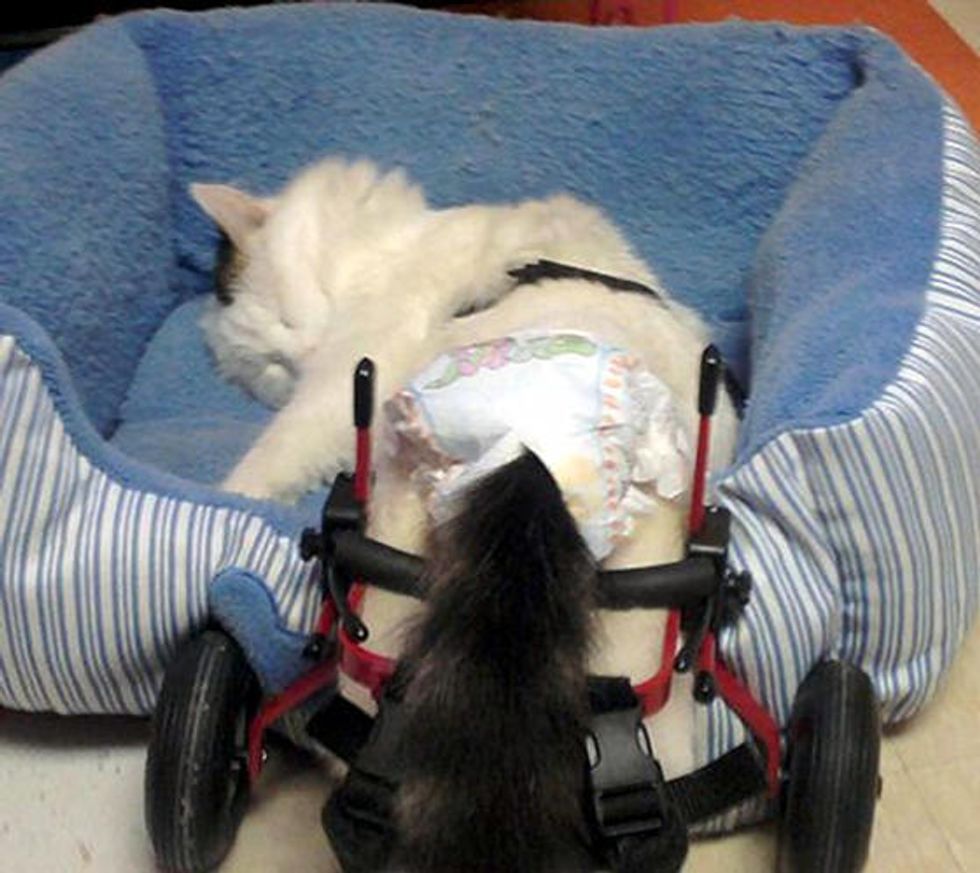 Smoochie is now the mascot at West Side Cats, inspiring many with her story.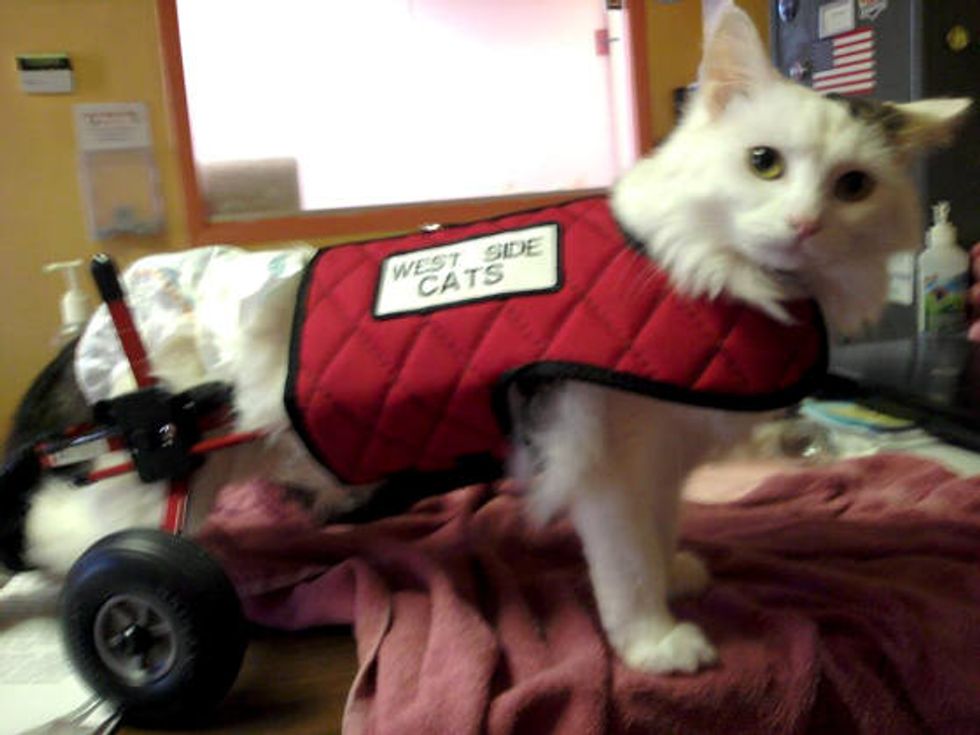 Before Smoochie puts on her wheels, she loves to make happy feet:
Wheels on, she starts running around the room, playing with toys and just being as happy as she can be:
Pictures by West Side Cats (also on Facebook). Follow Smoochie Cat on Facebook.