Last Wednesday a 21-year-old young man from Fort Worth, Texas told his mom that he was bringing a "guest" home to meet her.
"I thought a new girlfriend. Nope. This little guy!"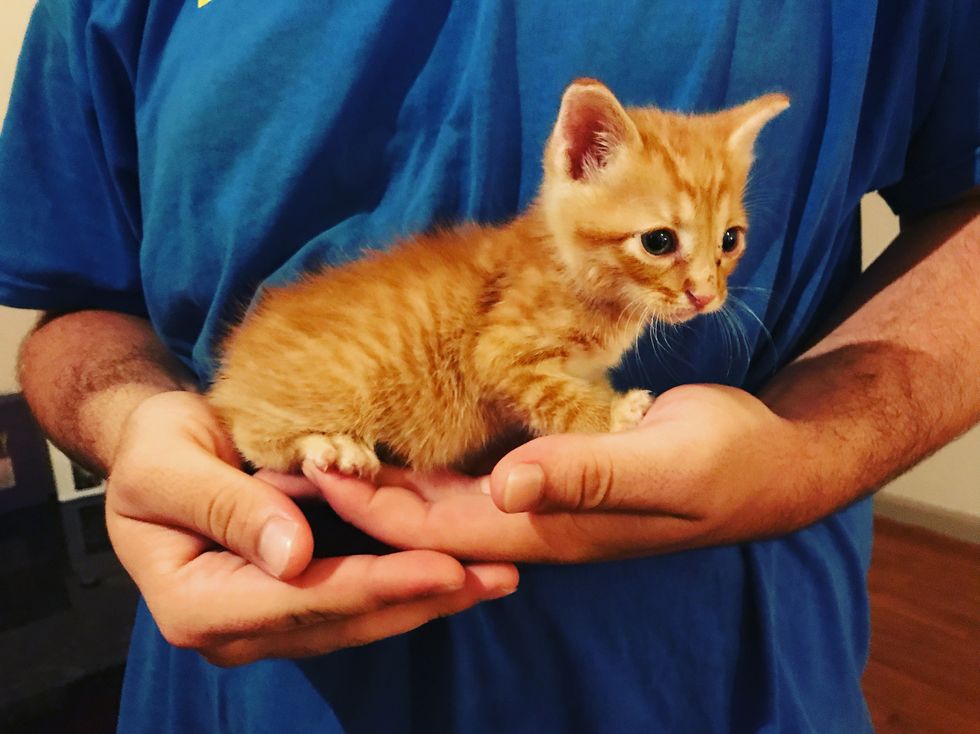 reddit/StupidGirI
It was a bit of a surprise when the guy showed up at his mom's doorstep with a tiny ginger kitten craddled in his hands, but this wasn't the first time he brought home stray animals.

"He found (the little guy) under some stairs at work. (The kitten) had been there for two days," reddit user stupidgiri said.
One of his eyes was crusted shut when her son found him. The kind-hearted young man gently wiped off the dirt so the kitten could open his eye. After a much-needed bath and a full belly, the kitten started to perk up.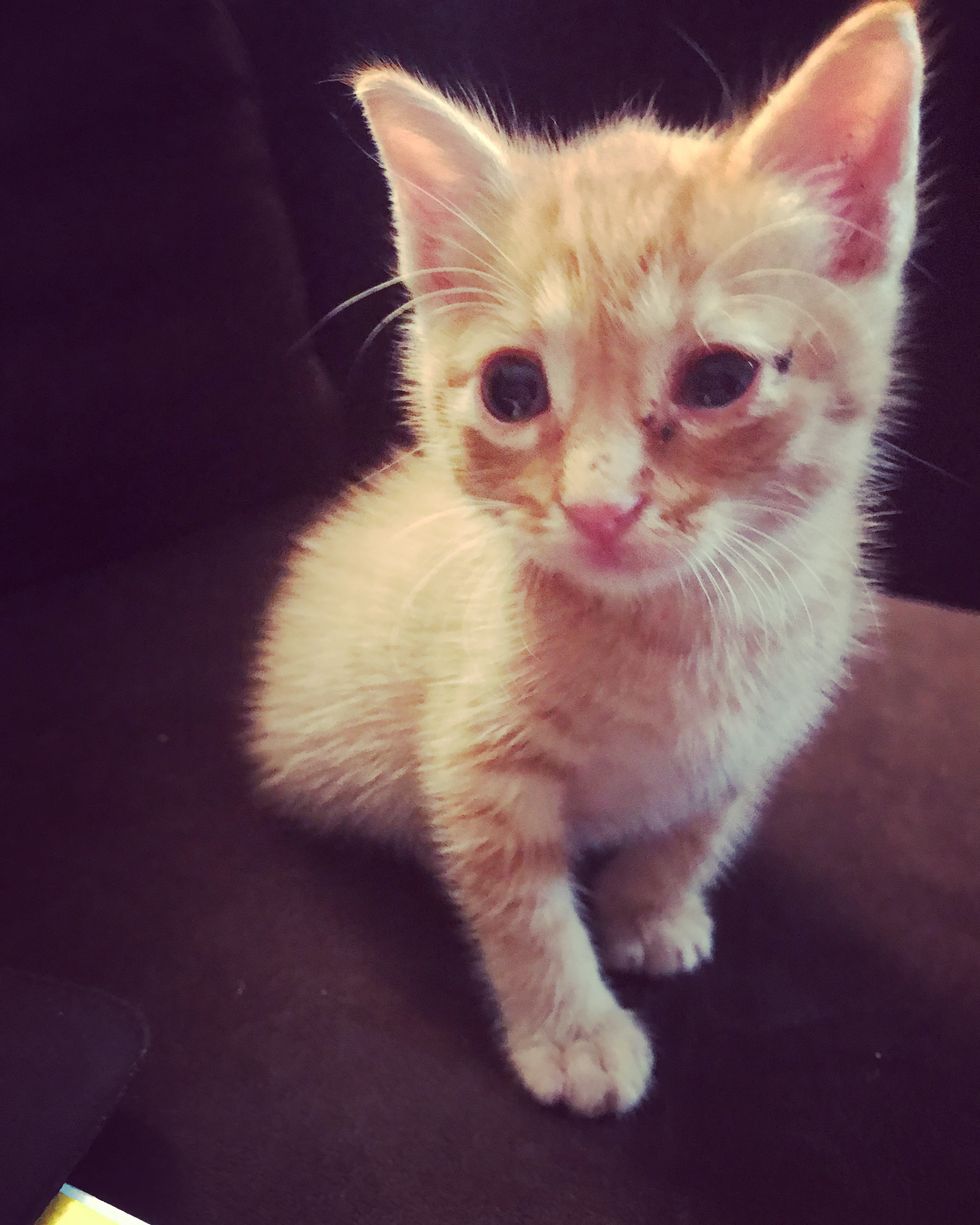 reddit/StupidGirI
Later that day, the man took the kitten home so he could continue feeding him around-the-clock.
"He loves animals and I mean any animal. He's come home with birds, multiple cats, and tons of other random (creatures)," the mother said.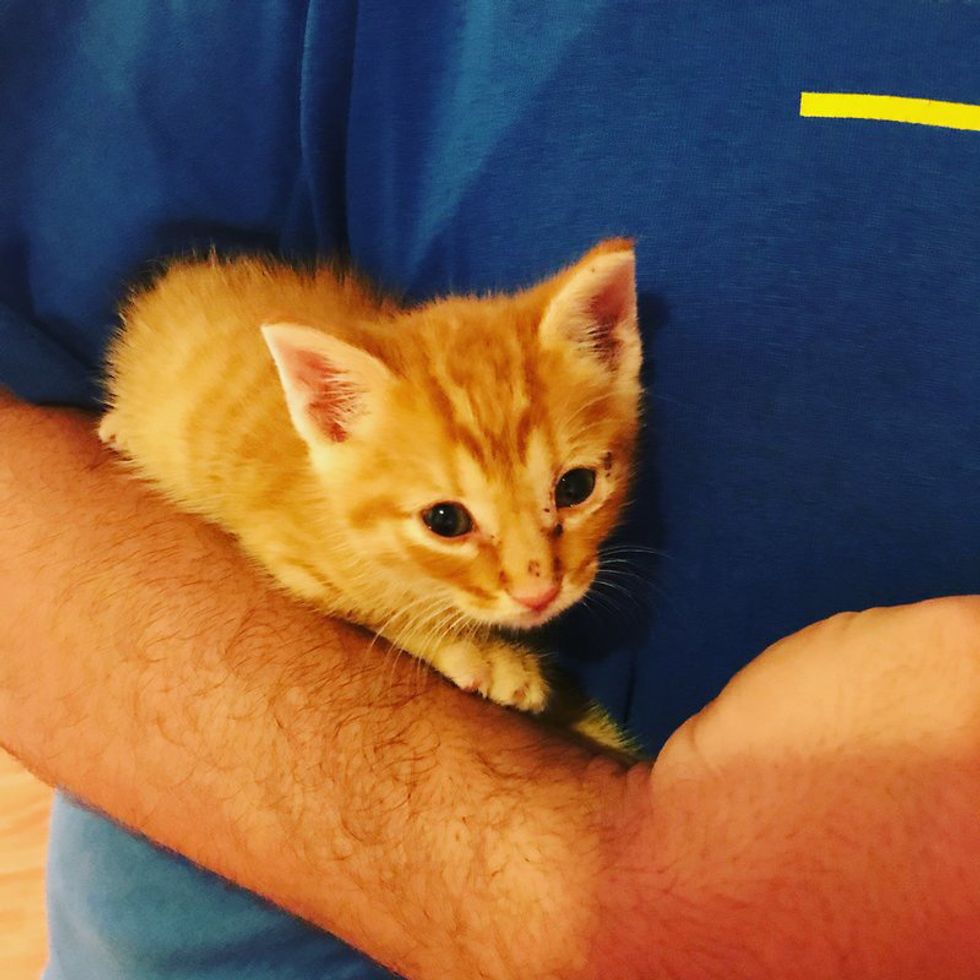 reddit/StupidGirI
After he got home, he fed the kitten and prepared a warm bed for the little one to nestle in. The kitten nuzzled in his arms as if he was grateful for the love.
His mother wasn't disappointed at all to see his son bring home a little kitten instead. She was, in fact, more excited.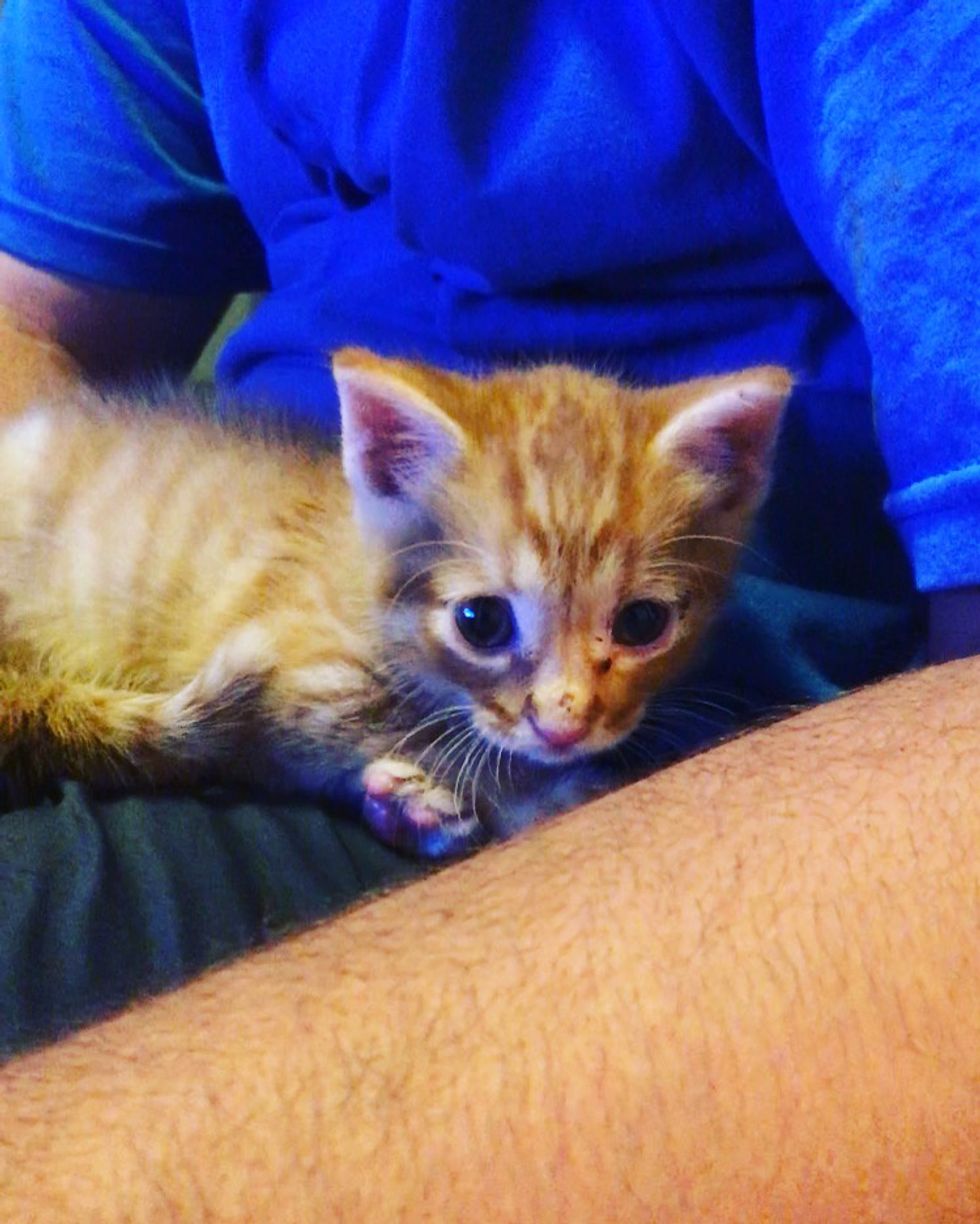 reddit/StupidGirI
"He's had enough girlfriends for a while. A cat will do just fine for now," she said.
His son saved a tiny precious life, and the kitten is now thriving at his new home.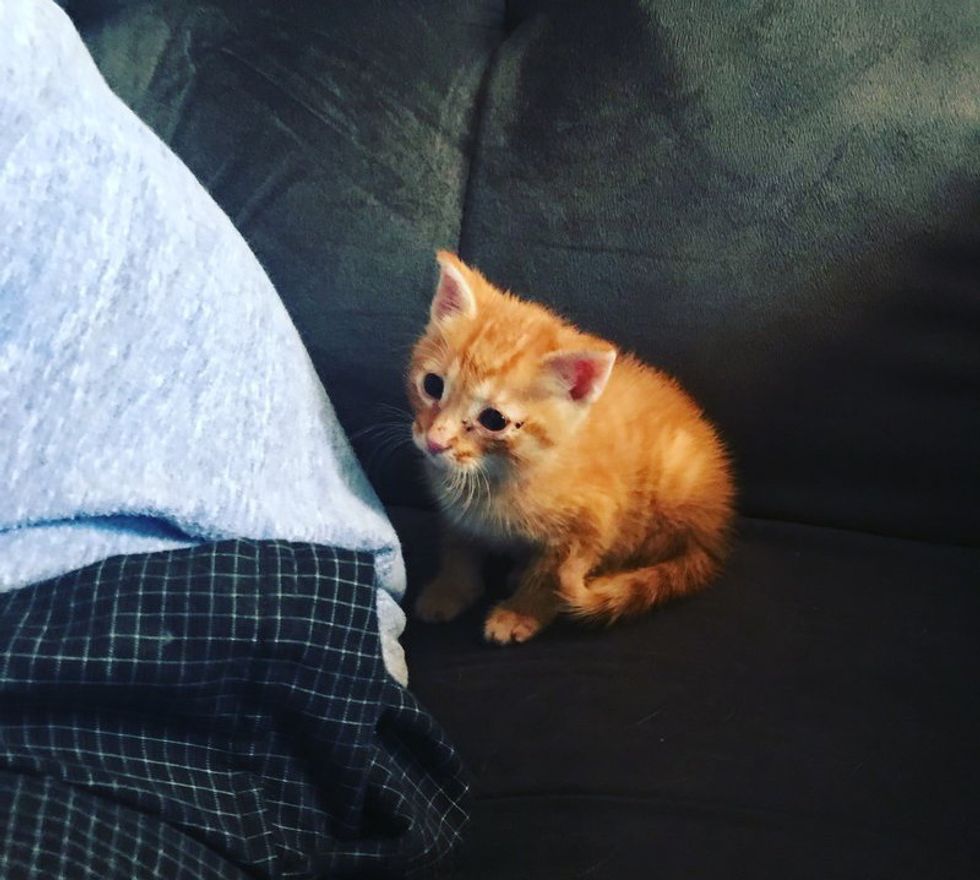 reddit/StupidGirI
"My son said (the kitten) thinks his hand is his momma now."
Real men love cats!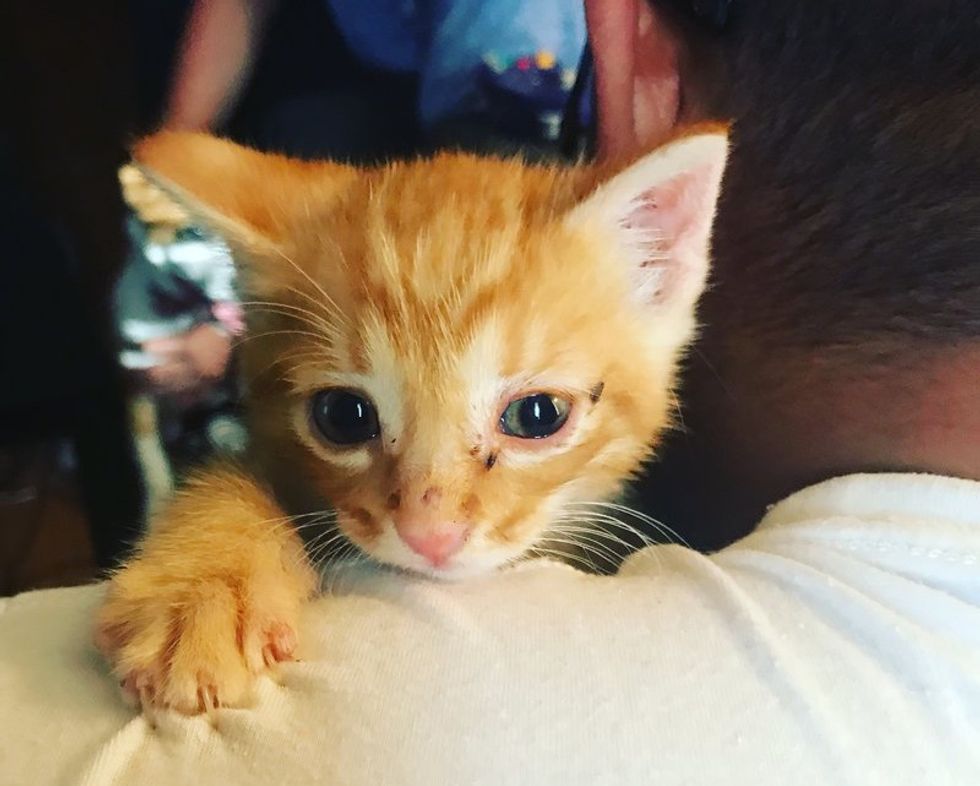 reddit/StupidGirI
Share this story with your friends.
Related story: Man Saves Orphaned Kitten from Backyard and Raises Her into Snuggle Bug, Now a Year Later