There were a lot of tears, happy tears, at the Seattle Animal Shelter last Saturday, when a cat stolen 10 years ago was reunited with his human mom.
Seattle Animal Shelter wrote: "Meet Howie. His mom adopted him when he was a wee lad, and he was stolen near the Burke Gilman Trail about 10 years ago while his mom was on a trip to Spain. Howie was such a smart, friendly kitty, and it took his mom years of searching and crying before she finally adopted another cat.
Fast forward to 2014. A few days ago someone found a stray cat and brought him to SAS. Staff scanned him for a microchip, found his old license record noting he'd been stolen long ago, and started making calls. Saturday, after 10 years of being apart, Howie's mom opened his kennel door and let him sniff her. He immediately leaned in to be petted and was soon in her arms. Now he's off to meet his kitty brother and live out his life with his family. Best wishes, Howie!
It's a great reminder of the power of identification. License, microchip, and nametag – and be sure to keep your information up to date!"
Arlene Larsson wrote: "'Mom' was crying with joy, and she said the whole neighborhood was waiting for his return."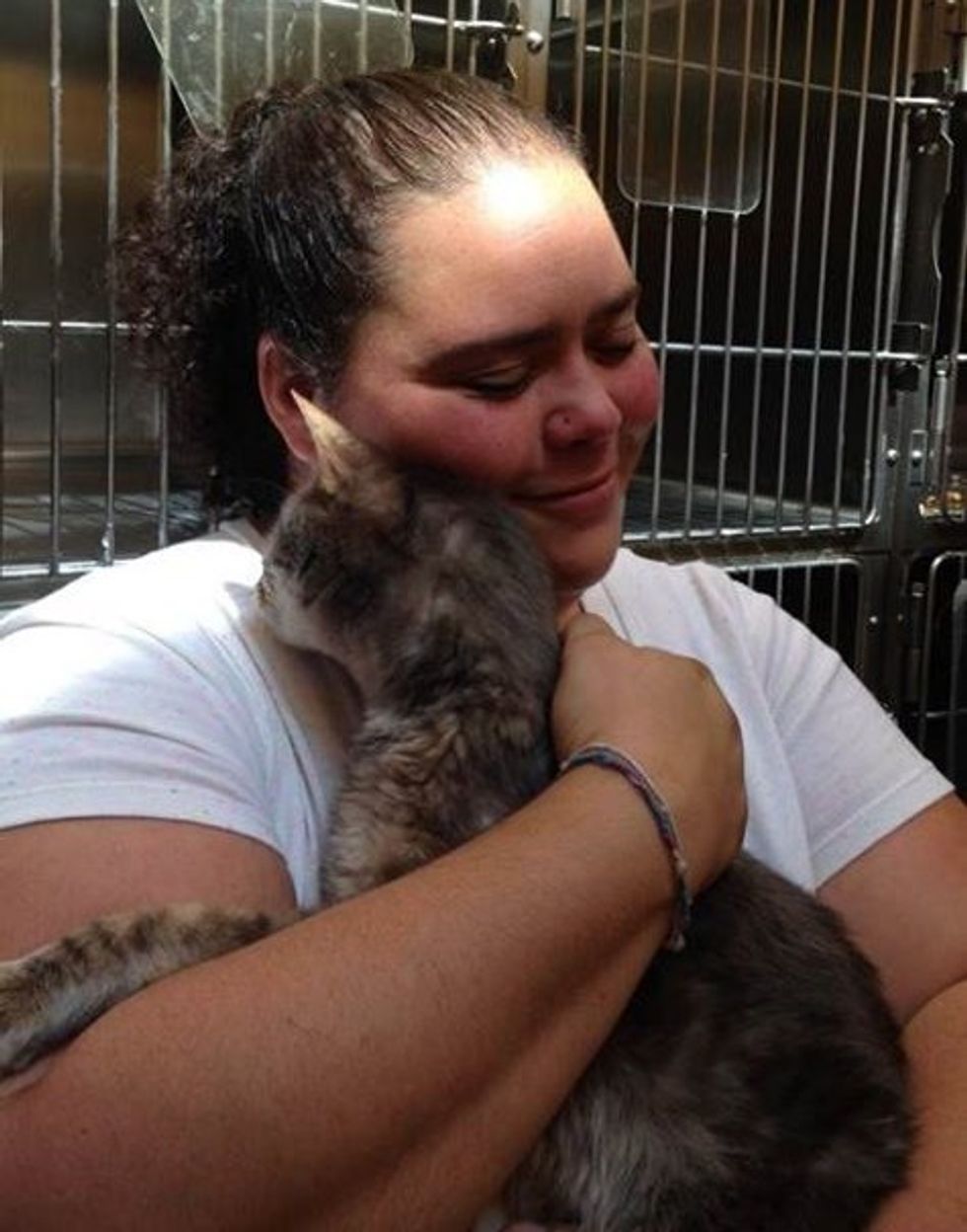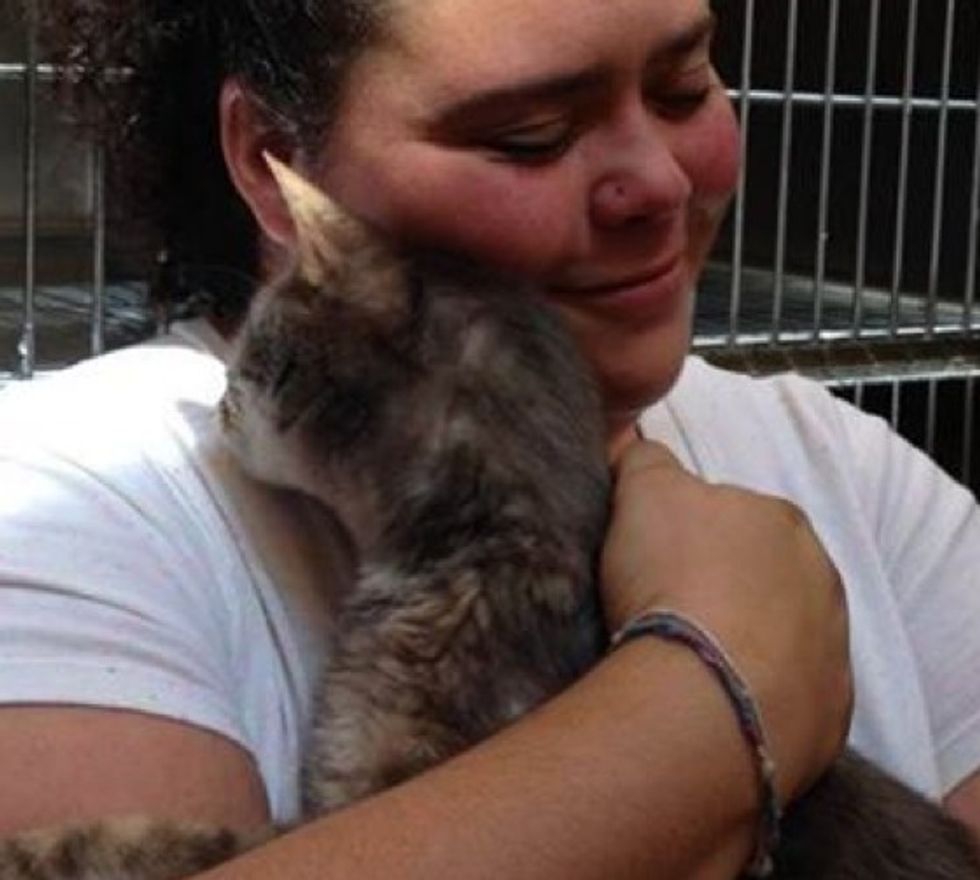 Photo via Seattle Animal Shelter.