A little calico kitten climbed onto a container ship and made her way onto an offshore oil rig.
Meet little Maui the stowaway kitten!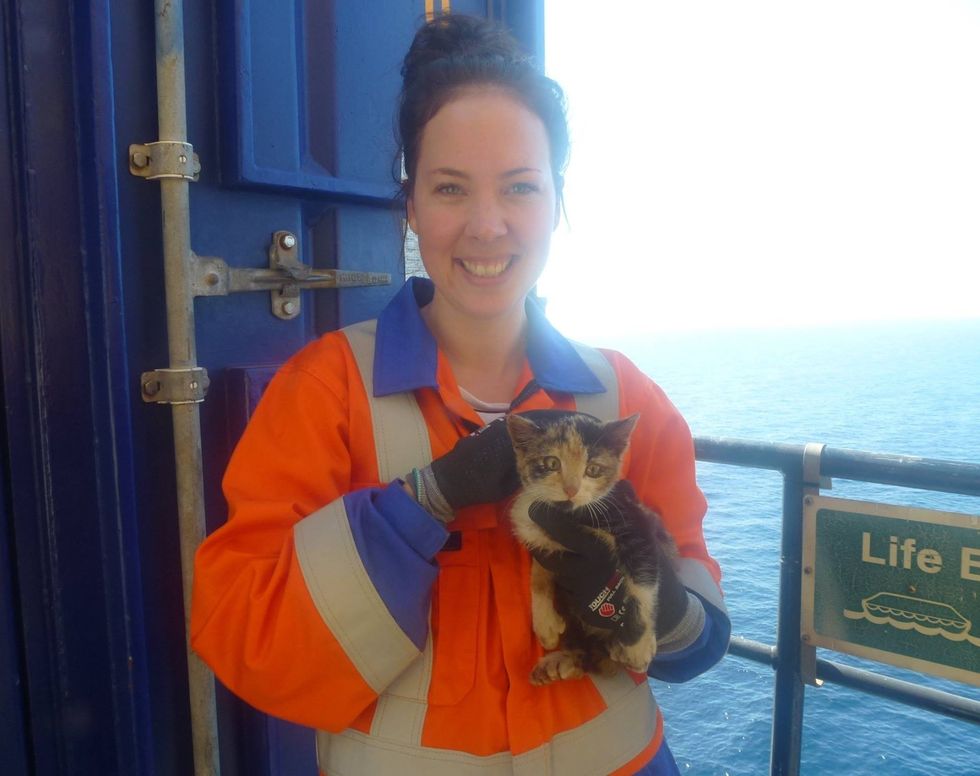 Rebecca on site medic and little Maui the stowaway kittenCourtesy: St Aubyn Veterinary Clinic
A three-month old kitten was found stow away on board a supply vessel boat and ended up on a gasfield rig off the coast of Taranaki, New Zealand.

As soon as they discovered the little feline guest, the workers at the site quickly gathered a can of sardines and fresh water to make sure the little kitten was given the first class treatment.
The tiny feline was a bit startled at first, but was comforted by all the love and cuddles from the guys aboard.
They believe that the kitten was likely looking for food and climbed into a shipping container while it was being loaded. No one noticed the little stowaway kitten until they reached the Maui B Platform about 50km off the coast.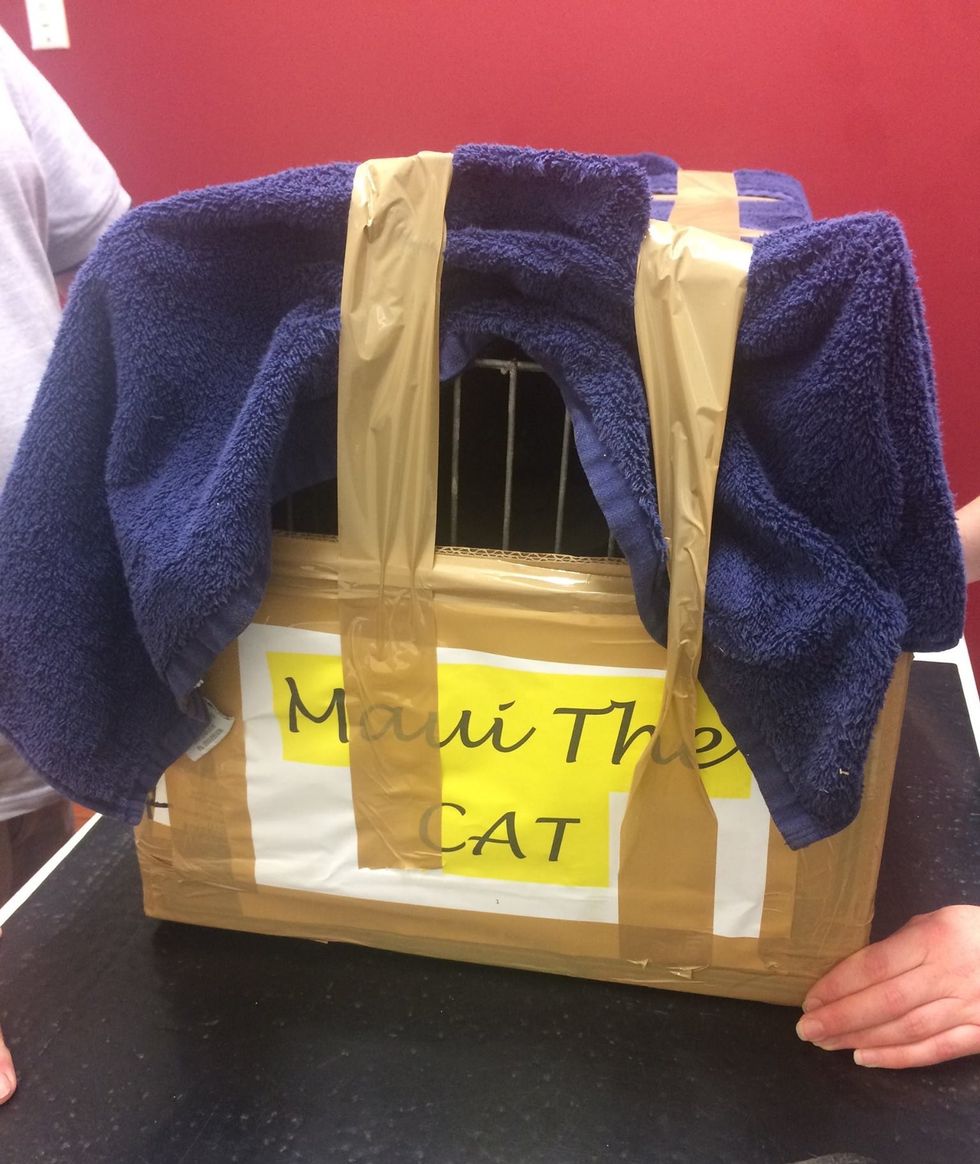 Courtesy: St Aubyn Veterinary Clinic
They managed to coax the kitten into a cage, and later got her a first class ticket onto a helicopter to the St. Aubyn Vets for a health check.

"Once Maui had arrived off her special helicopter ride, she was checked over by our Veterinarian, Gemma," St Aubyn Veterinary Clinic said.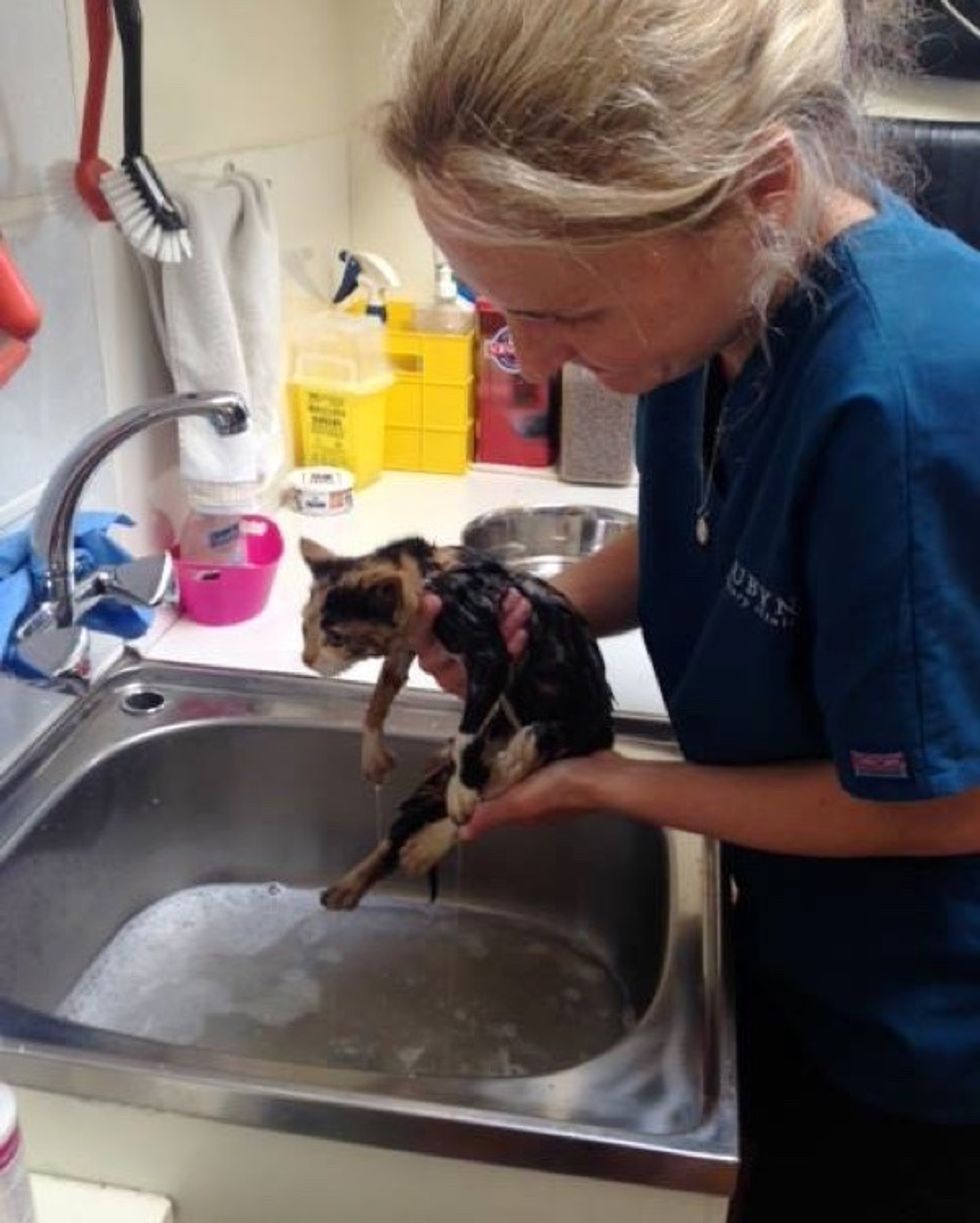 Courtesy: St Aubyn Veterinary Clinic
"She was very shy but passed the vets health check with flying colors. With her exploring the rig she got a little dirty so we gave her a bath, towel dry and to make it all better she was given dinner and a cuddly bed."

The workers went "above and beyond the call of duty to get 'Little Maui' safely back on dry land." They looked after her until she was sent to the vet.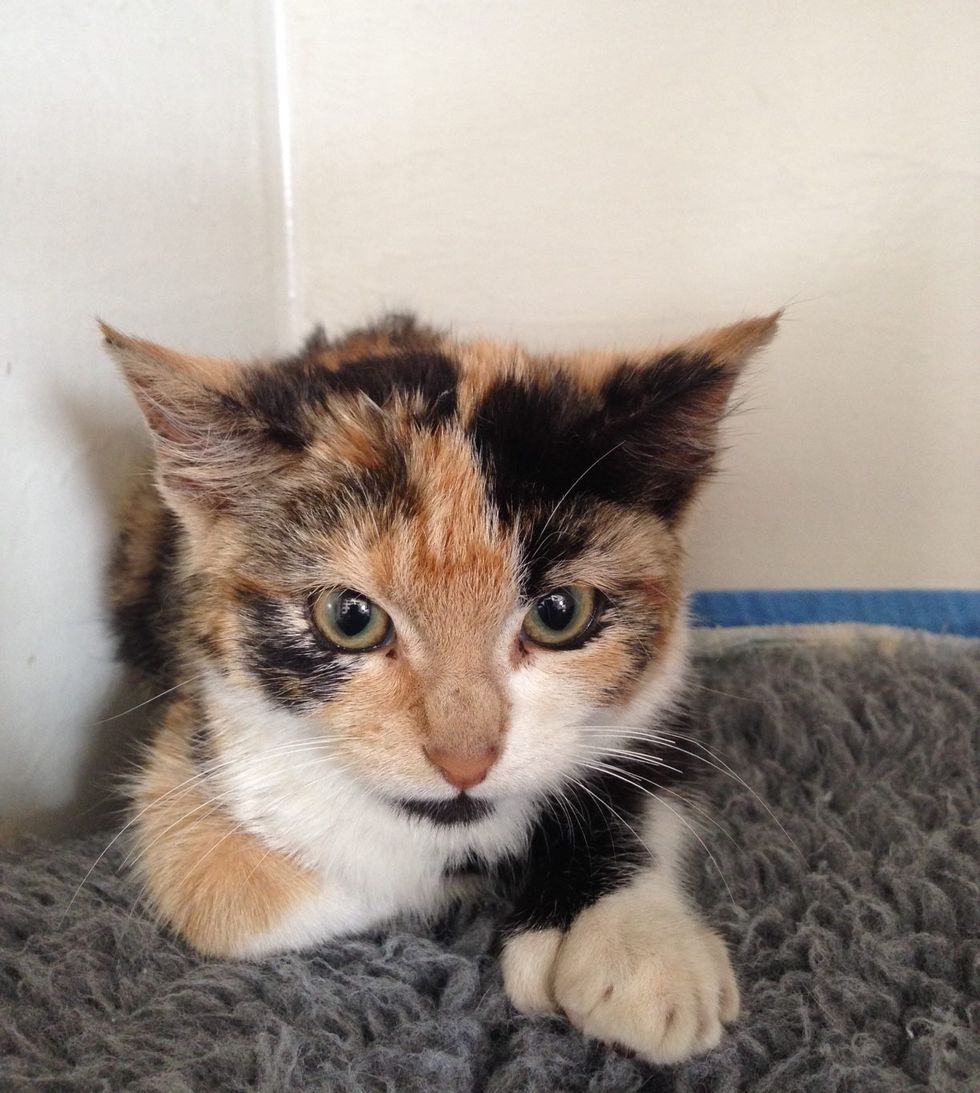 Courtesy: St Aubyn Veterinary Clinic
The little calico won over everyone's heart, and one of workers who looked after her while she was offshore, became very attached. He convinced his wife to take her home and make her a permeant part of their family.

"Little Maui is doing fantastic, just yesterday went to her new forever home. All of the staff are missing her already," St Aubyn Veterinary Clinic told Love Meow.
Kitten stowaway gets first-class treatment on offshore Taranaki gasfield rig https://t.co/8lxdTPsbCT https://t.co/MhC0gXpMxO

— Taranaki Daily News (@Taranaki Daily News) 1488253684.0
The little calico was found on an offshore Taranaki gasfield rig and made her way into a loving home with one of the workers.
Share this story with your friends.
Related story: Kitten Travels in Pilot's Car for 300 Miles and Finds His Way into the Navy