A stray cat walked out from the bushes to a kind person, and told her that he was ready to "go home".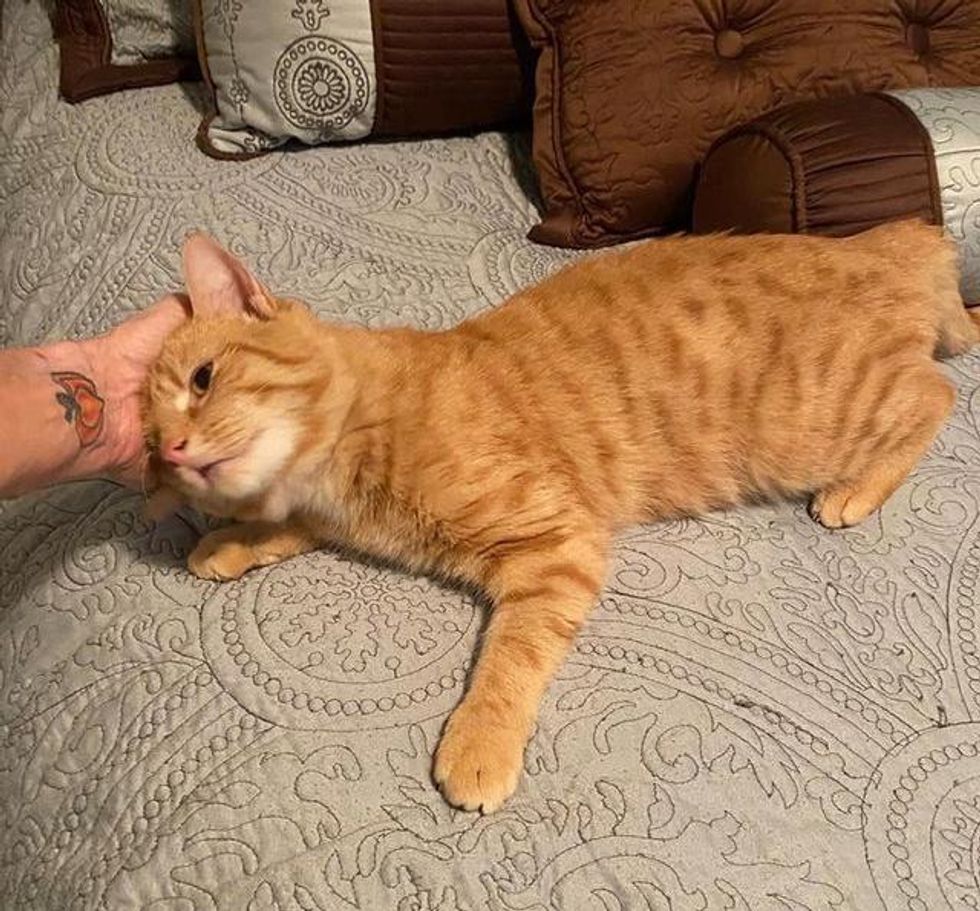 Ollie the catDonna @feralcatcolony
Donna, an animal rescuer based in OH, noticed an orange cat that had showed up at a cat colony for food. He was very timid at first, but with time and patience, he began to come around.
"He was afraid and it took him about two months outside before he realized he would be safe with me. He turned 'feral' after being abandoned for a while. For their safety (being outdoors), they have to go in that mode," Donna shared with Love Meow.
The tabby named Ollie grew a bit braver each day, and was able to walk a bit closer to Donna at feedings.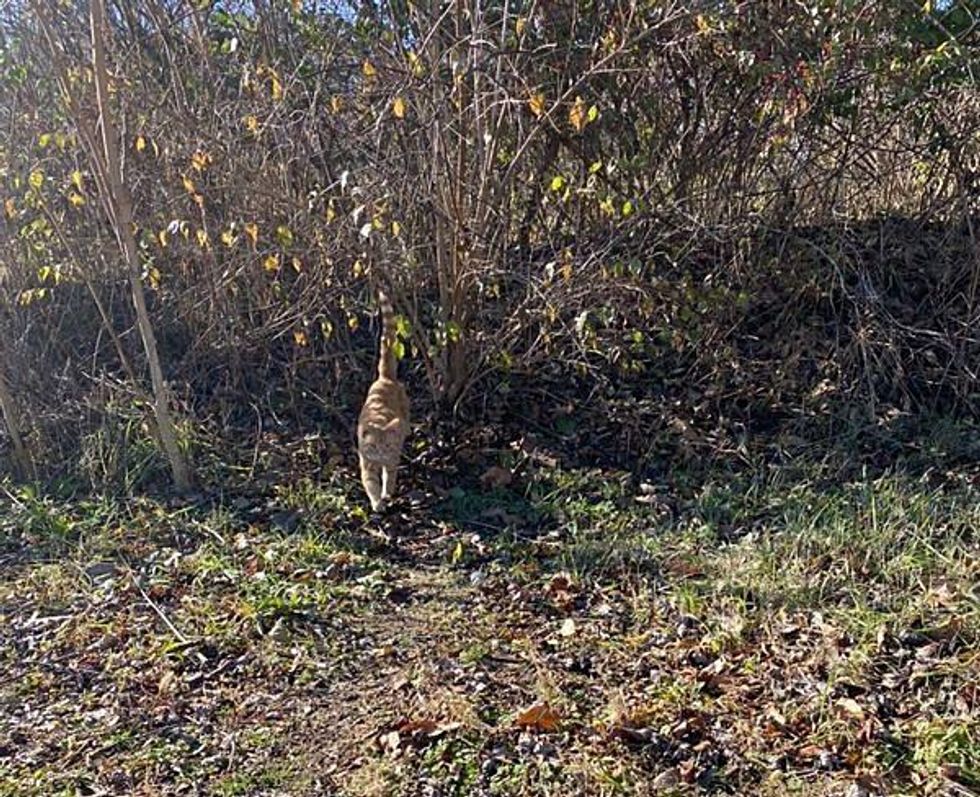 Ollie was found as a strayDonna @feralcatcolony
"He would meow but it was silent. That's when I knew he wasn't a feral cat. Soon after his meows became louder and louder. He let his guard down and allowed me to pet him. From that point on, he was a mush."
A week ago, as Donna called out his name, Ollie bolted out of the bushes and greeted her with the sweetest head snuggles. He followed her around and rubbed against her as if he was ready to "go home".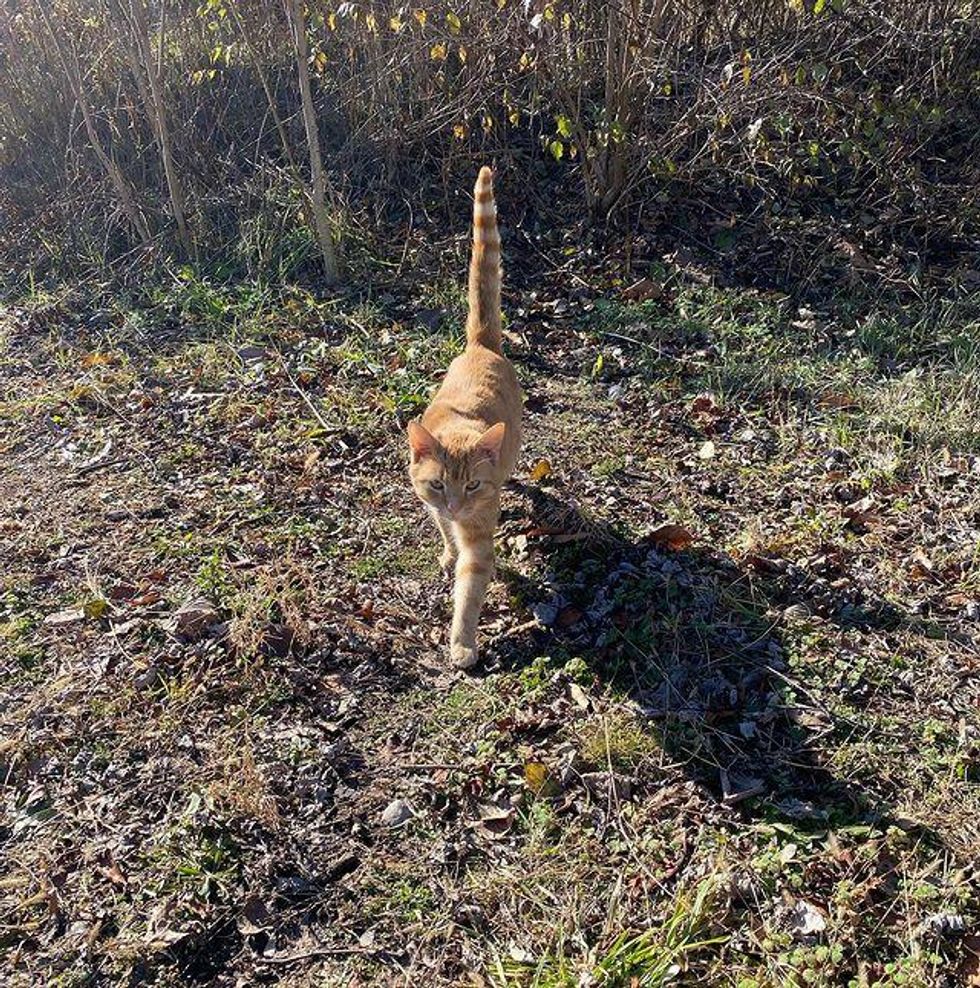 Ollie came running to Donna one day and was ready to "go home"Donna @feralcatcolony
Donna placed him in a carrier without any issue. After getting him neutered and fully vetted, Ollie settled into his new space, away from the elements of the outdoors.
It didn't take long for Ollie to adapt to his surroundings, emerge from his blanket fort and start seeking pets from Donna.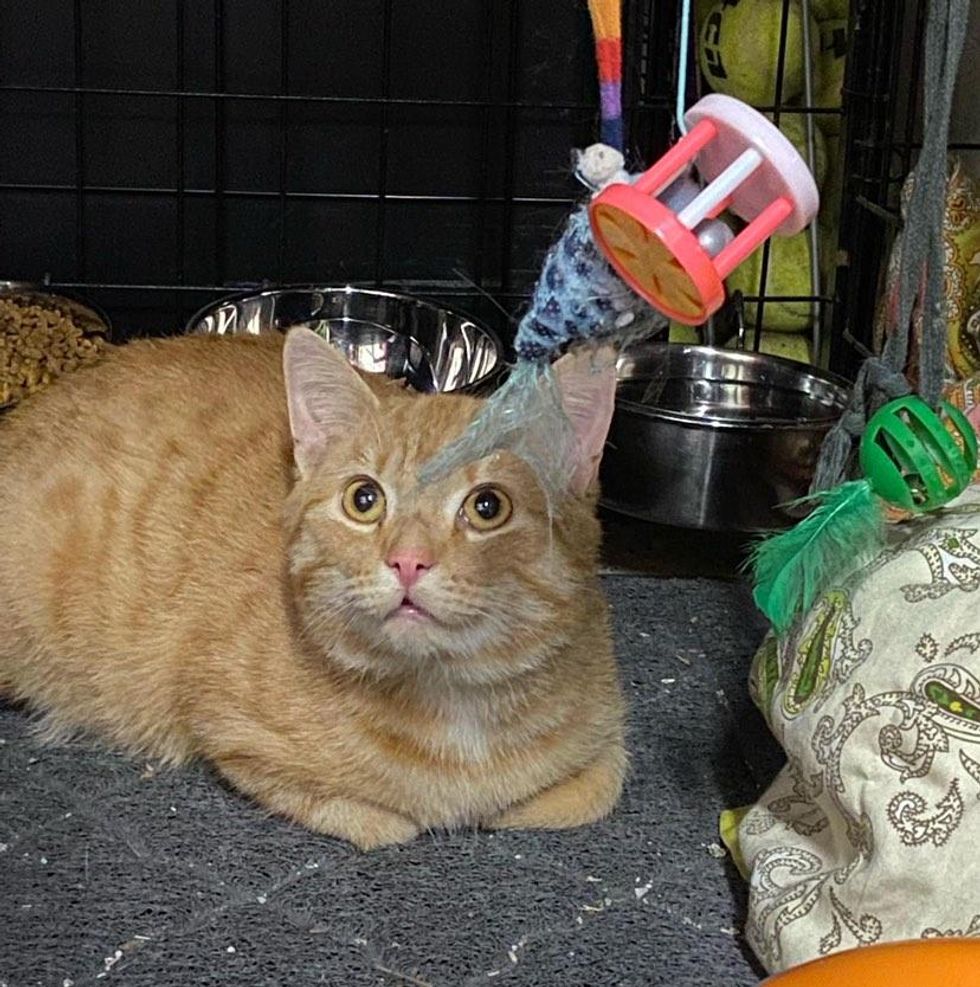 Donna @feralcatcolony
When he realized he no longer had to hide, he was eating like a champ. He would pause chomping on the food to give his foster mom some snuggles before heading back to his food bowl.
"He was up and eating and giving love. He was extremely thankful."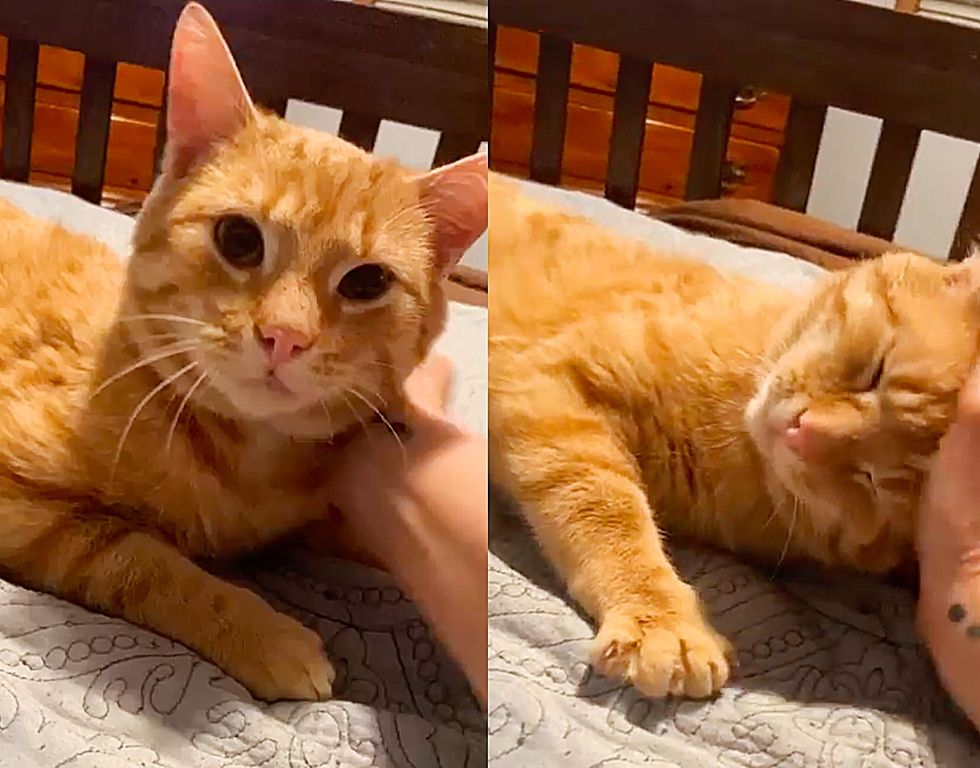 Ollie was eager for love and attentionDonna @feralcatcolony
Ollie turned into a major purr machine as he became so comfortable indoors. He would plop down on the floor or next to Donna for her immediate attention.
"He loves rolling on his back for belly rubs. He is extremely loving and brushing up against me. He is everything and then some."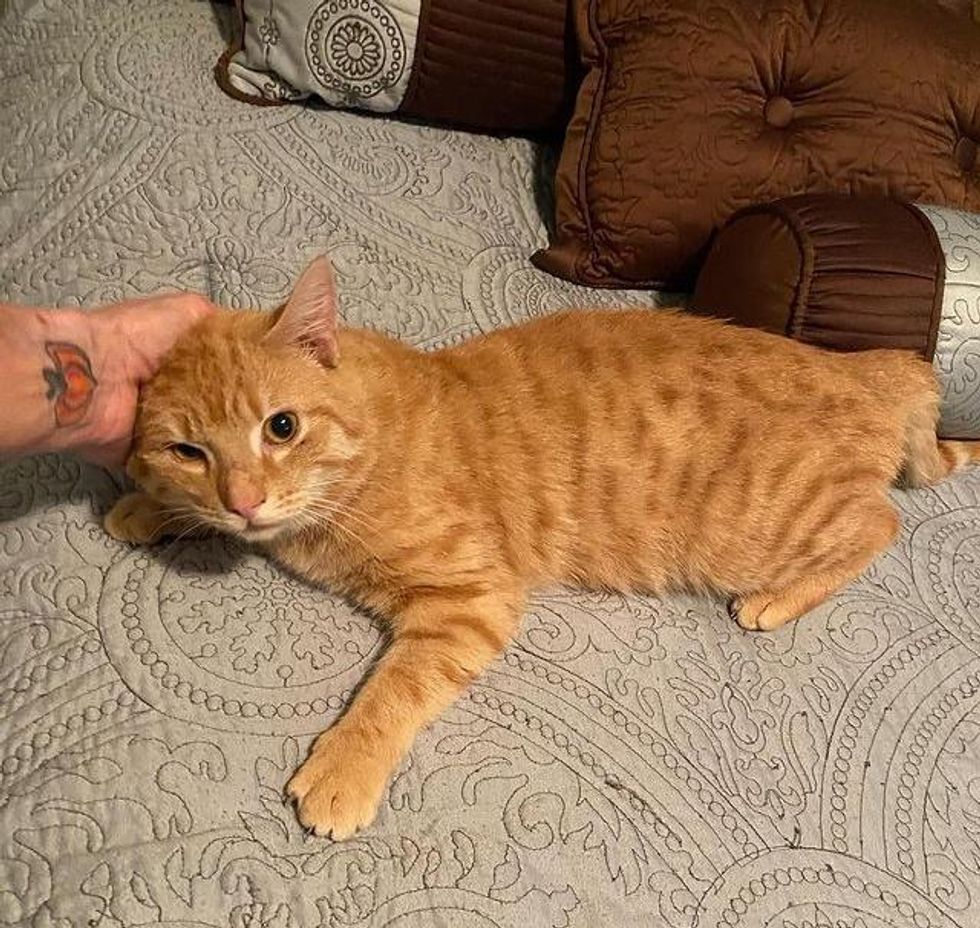 He quickly adjusted to indoor lifeDonna @feralcatcolony
Ollie hopped onto Donna's lap and decided to sit there instead of his comfy beds. He was the happiest boy being the center of attention.
Knowing how much Ollie craved a constant companion, Donna wished to give him a perfect home that would adore and cherish him forever. A few days later, she received a text from a friend named Joe, who was looking to adopt a cat.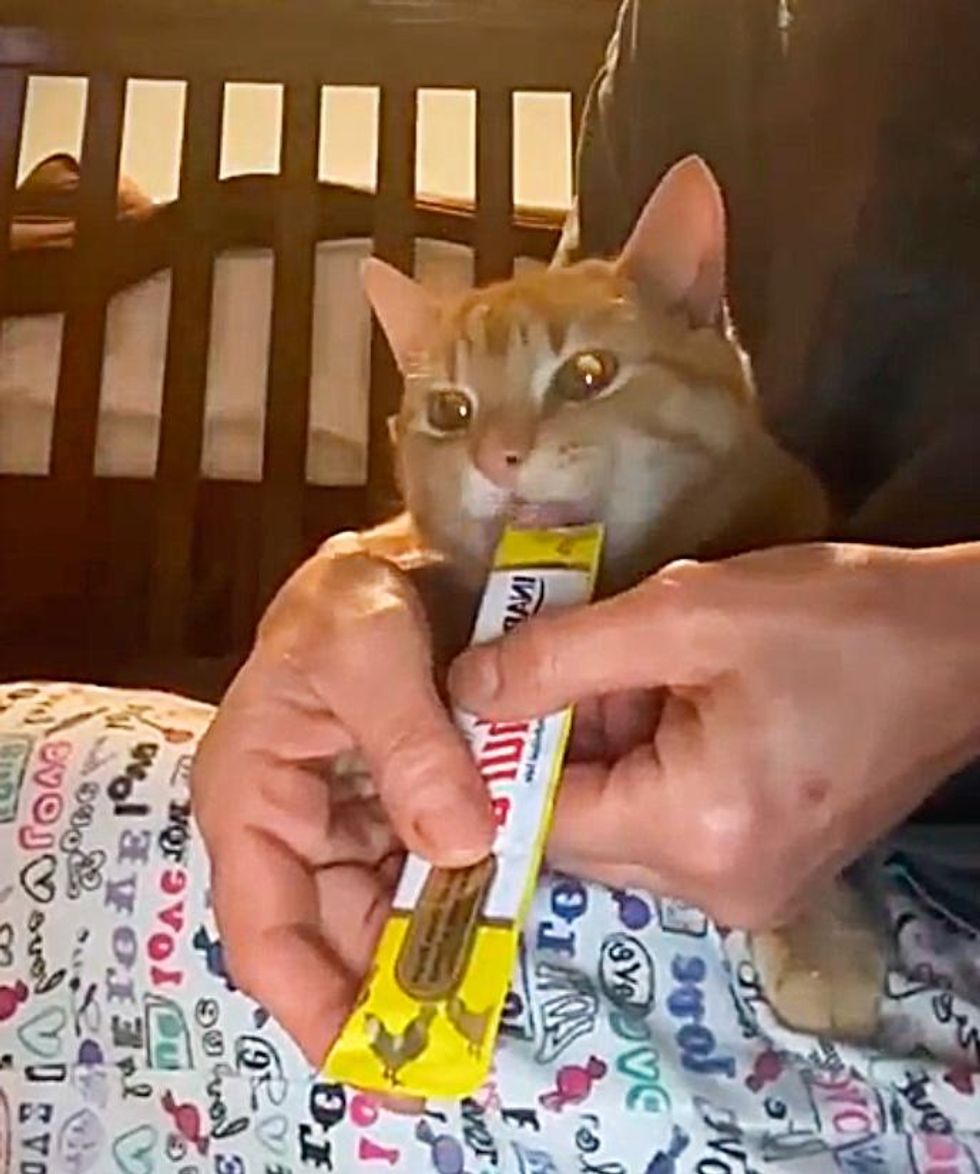 Donna @feralcatcolony
Joe is no stranger to cats as he befriended a few at a truck stop in town. With Donna's help, they were able to provide the animals the care they needed to thrive.
Fast forward to yesterday, Joe contacted Donna again as he was ready to expand his family with a new addition. When he saw photos of Ollie, he was instantly smitten.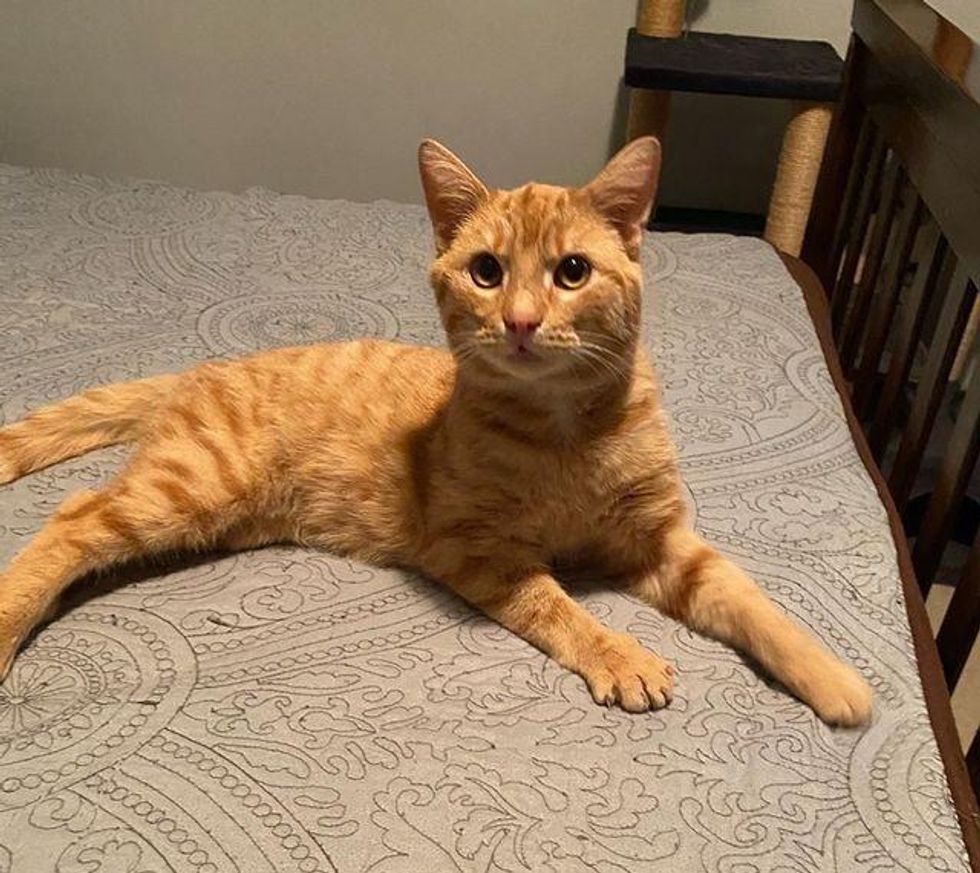 Donna @feralcatcolony
"He asked to come and meet him and our boy couldn't have been any better," Donna said.
"Ollie turned on his charm. He was purring with the pets. He rolled on his back to show his belly. He enjoyed a treat from Joe, and soon he won him over."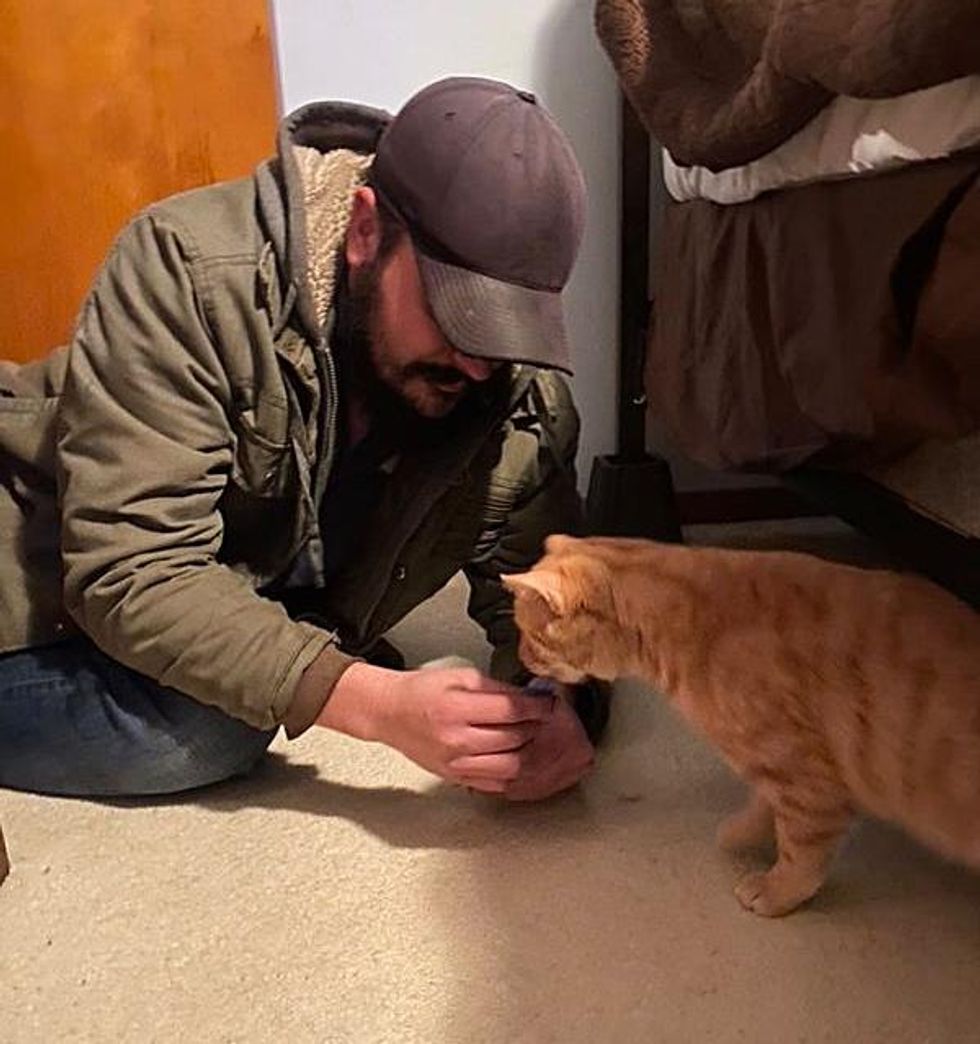 Ollie found his forever homeDonna @feralcatcolony
Ollie was thrilled to go home with his forever dad and join his big family last night.
"I kissed Ollie and wished him well. I told him to be a good boy for his new family. They love his name and will be keeping it."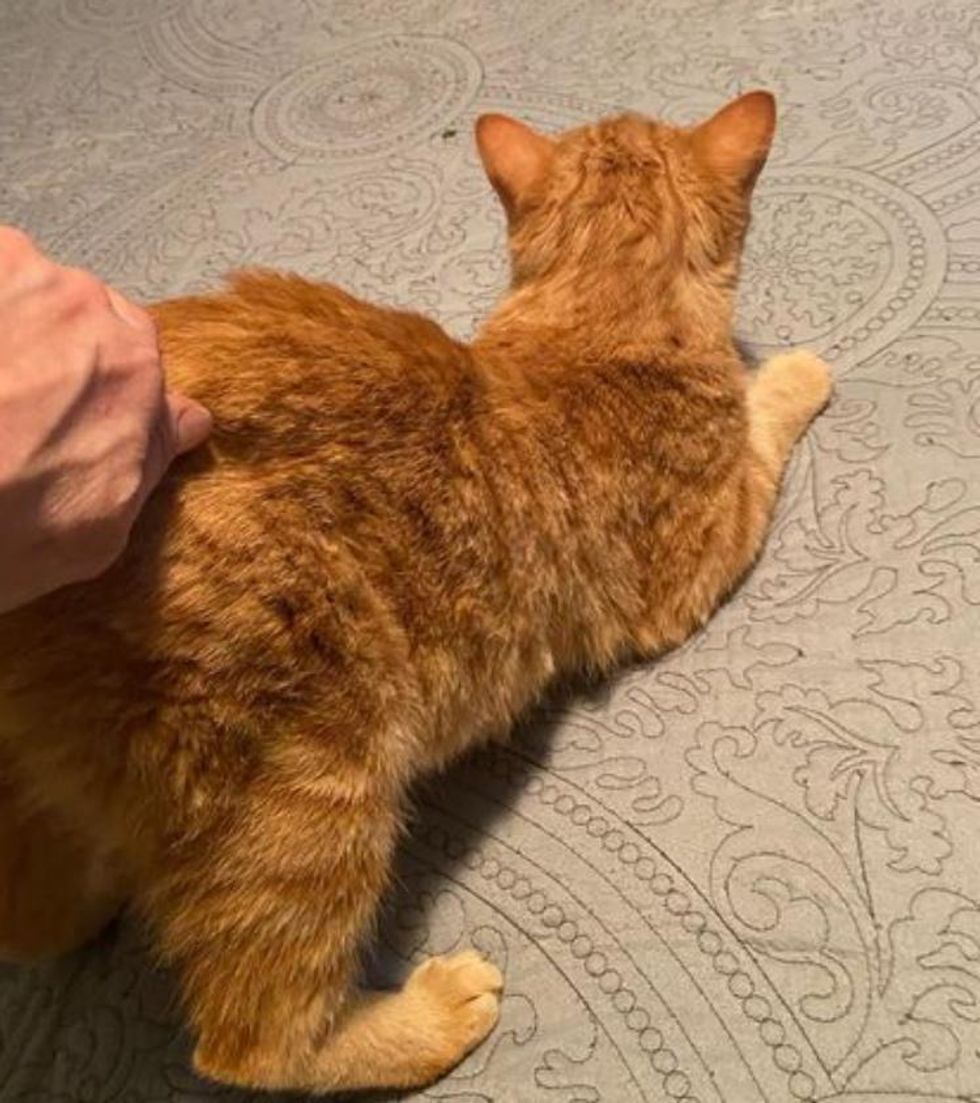 Donna @feralcatcolony
Share this story with your friends. More on Donna's rescues on Instagram @feralcatcolony.
Related story: Kittens from the Street Grow to Adore Sweet Dog and Think He is Their 'Mother'