A family heard meowing and found a tiny kitten wandering the street all alone.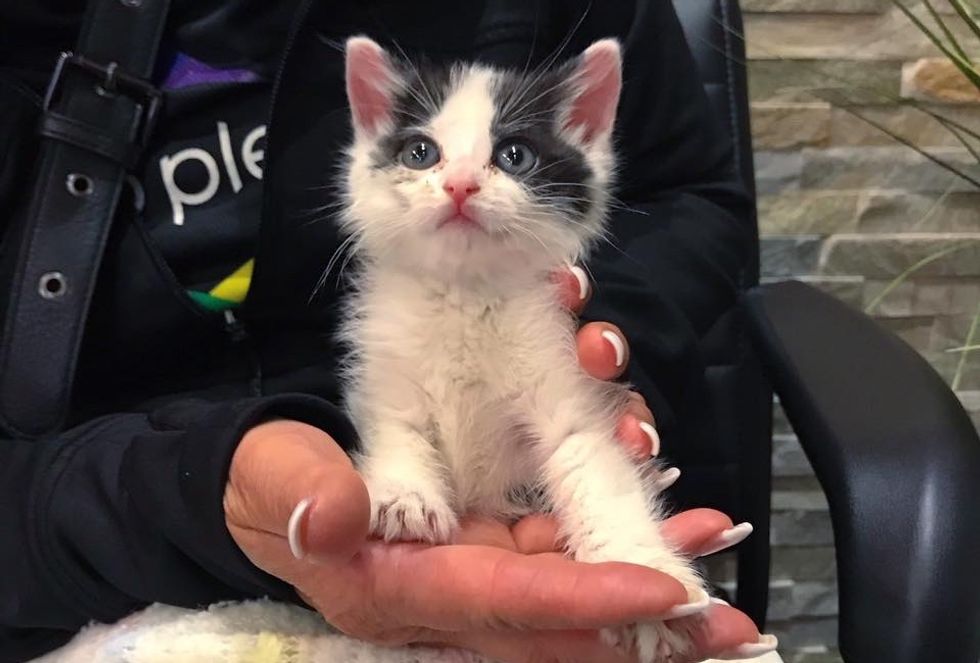 Chatons Orphelins Montréal
Late September, Chatons Orphelins Montréal, a rescue group in Montreal, Canada, was contacted about a lost kitten found alone without a home to go to.

"A family with a big heart heard his tiny cries and went to investigate," Celine Crom of Chatons Orphelins Montréal shared with Love Meow. "They found the kitten, and he was just a bag of bones and covered in fleas."
The kitten walked up to the family when he saw them, but was very shy after being on the street for some time. They rushed to get some food, hoping to use it to win him over, and it worked. The hungry little feline threw himself on the food and scarfed it right down.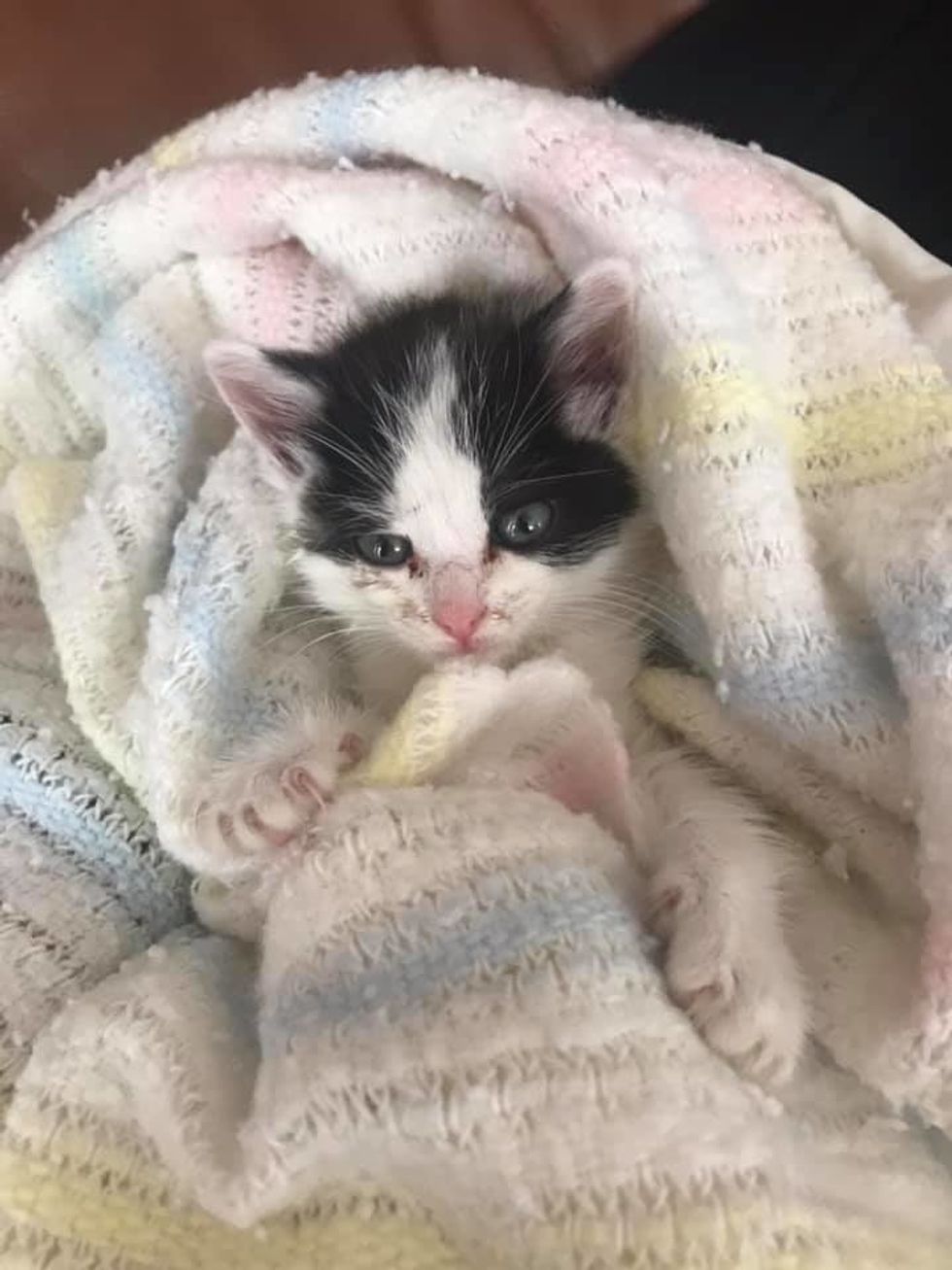 Val
"The kitten was just skin and bones, weighing only 350 grams. He probably hadn't eaten for a long time. He was very lucky to be found."

That night, he fell asleep in the comfort of a safe home with a full belly.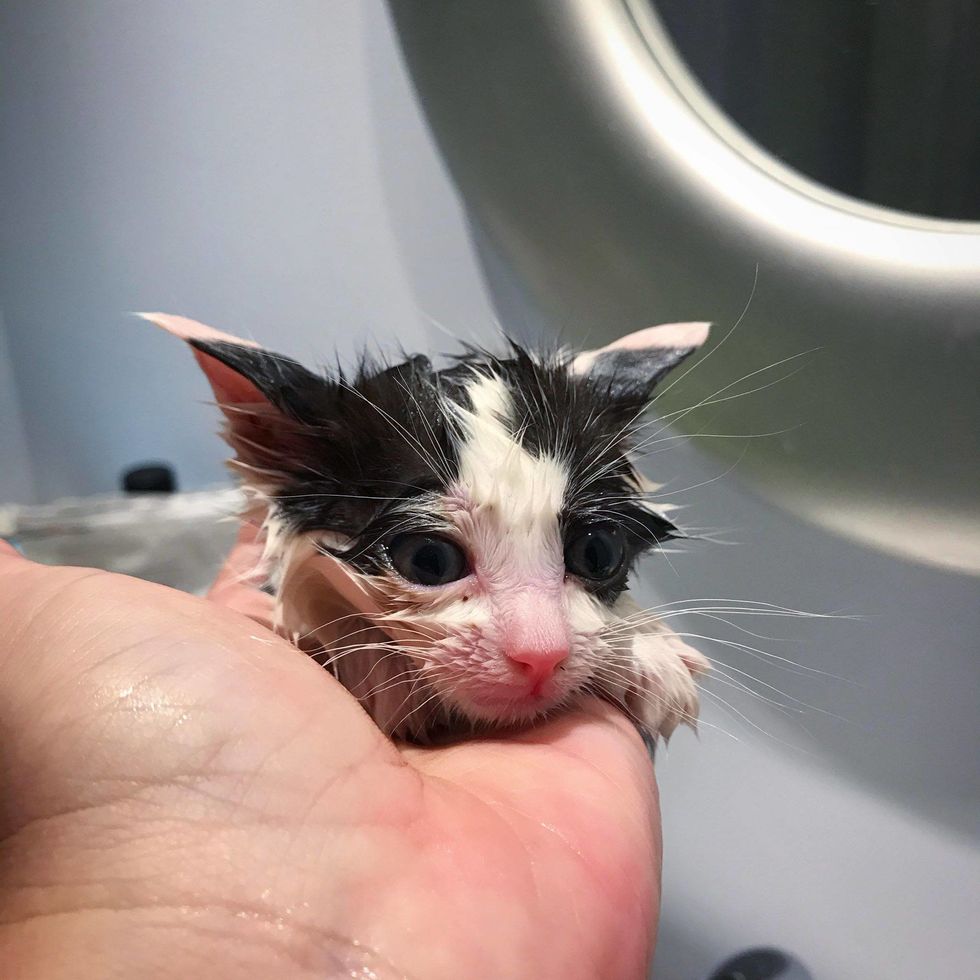 Chatons Orphelins Montréal
The following week, the kitten was taken in by the rescue group so he could receive proper medical care and a chance at a forever home.

"We named him Arlo. He was treated for fleas and worms. Despite being very thin, he wants to live and is a fighter," the rescue said.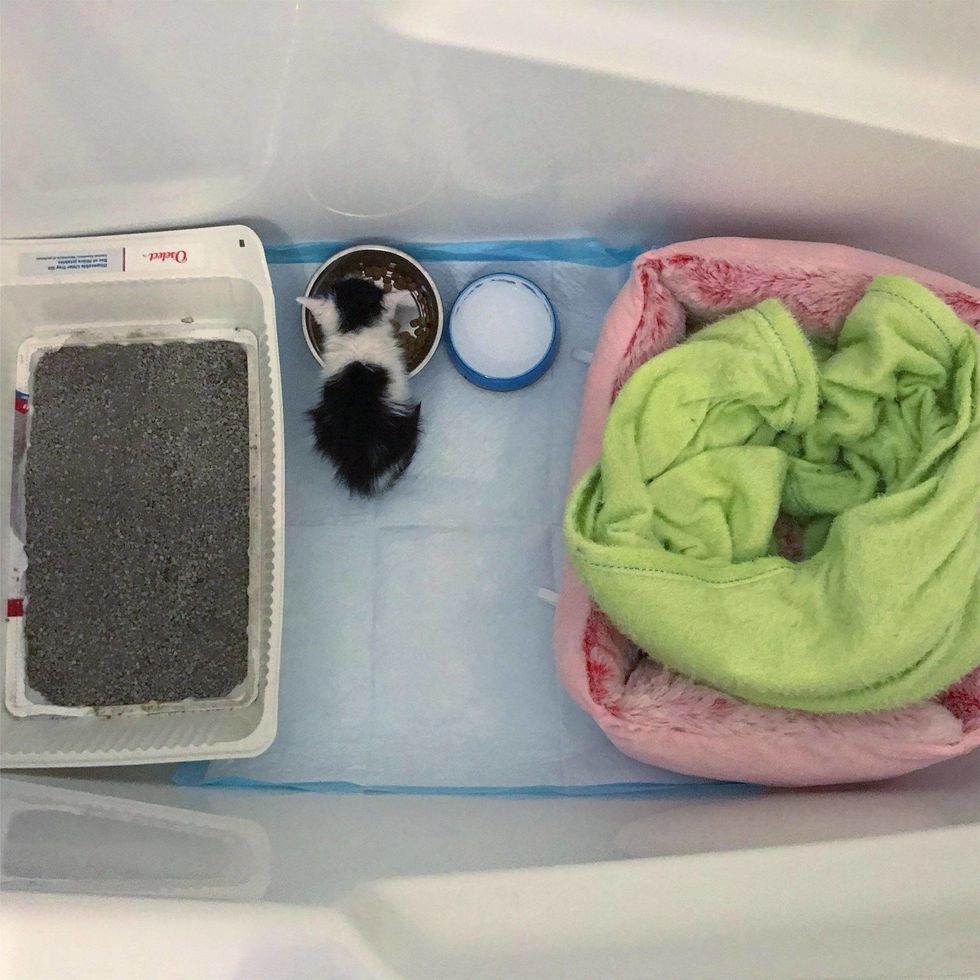 Chatons Orphelins Montréal
Arlo has a strong appetite and never wastes a morsel of food. When he is not eating or playing, he enjoys being tucked into a big pocket, snuggling in for a nap.

"The little guy quickly adapted to his new foster home. He loves everyone, both furry and human kind."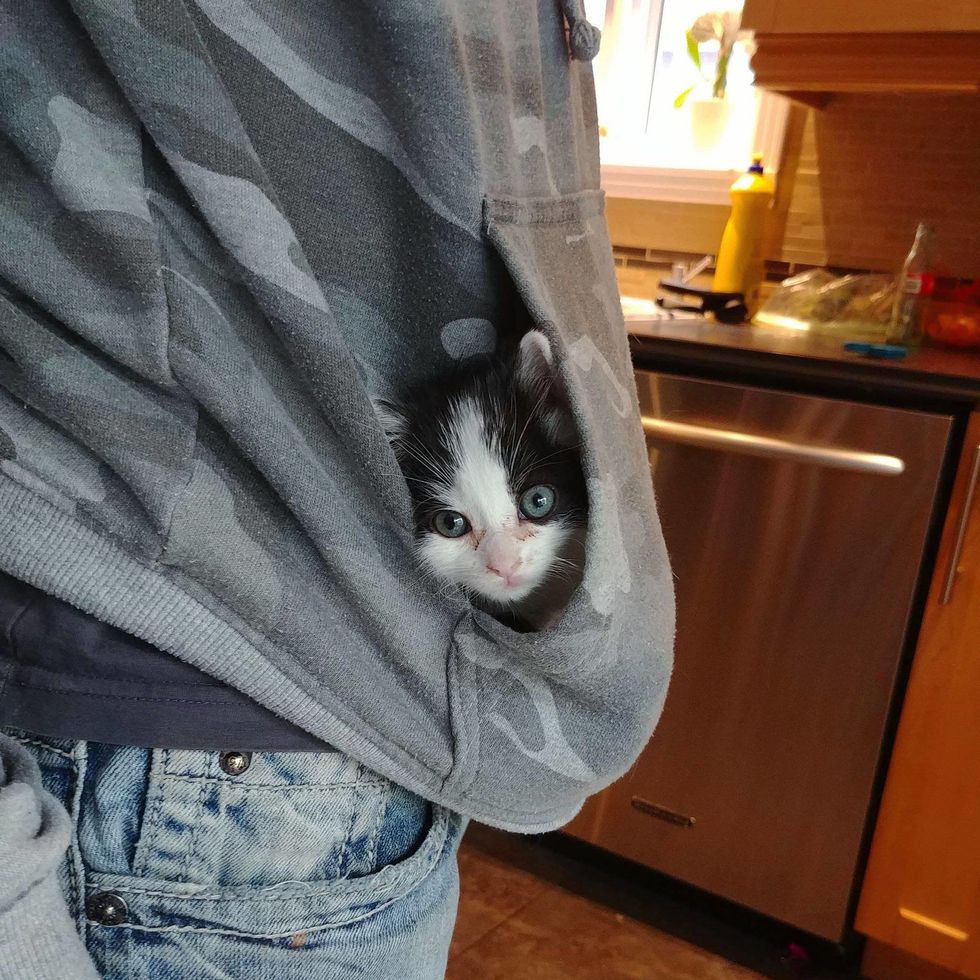 Chatons Orphelins Montréal
In just two weeks, Arlo has blossomed into a big personality.
"He is copying everything that other kittens do. He has already figured out how to climb. His foster mom found him in the cat tree all by himself."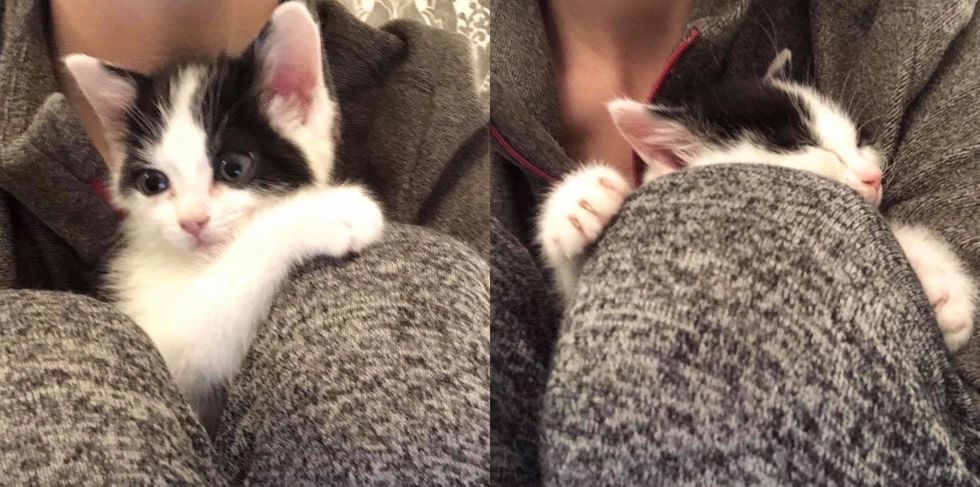 Chatons Orphelins Montréal
"Arlo doesn't like closed doors and follows his foster mom, Coco, everywhere around the house. He demands to know everything she's doing," Celine said.

He loves to explore and can climb the stairs like a pro despite being so tiny.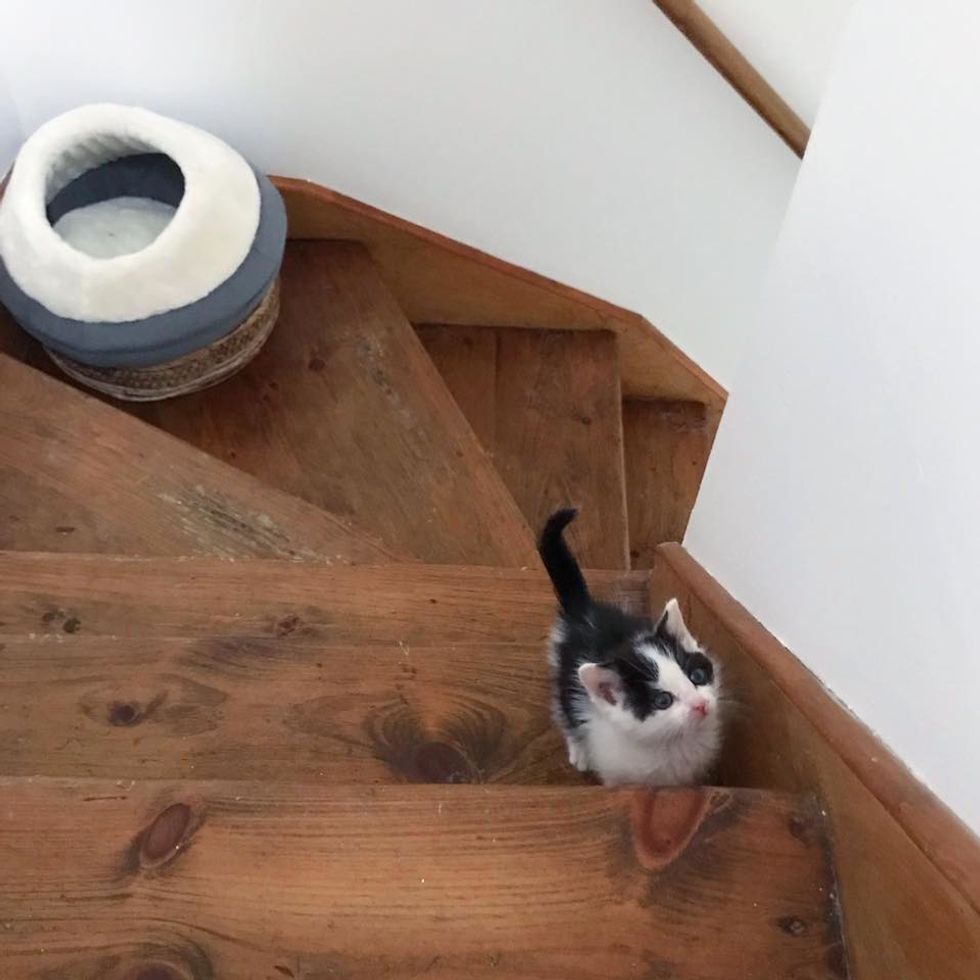 Chatons Orphelins Montréal
The little former stray is thriving in foster care and enjoying his new life as a happy, healthy indoor kitty.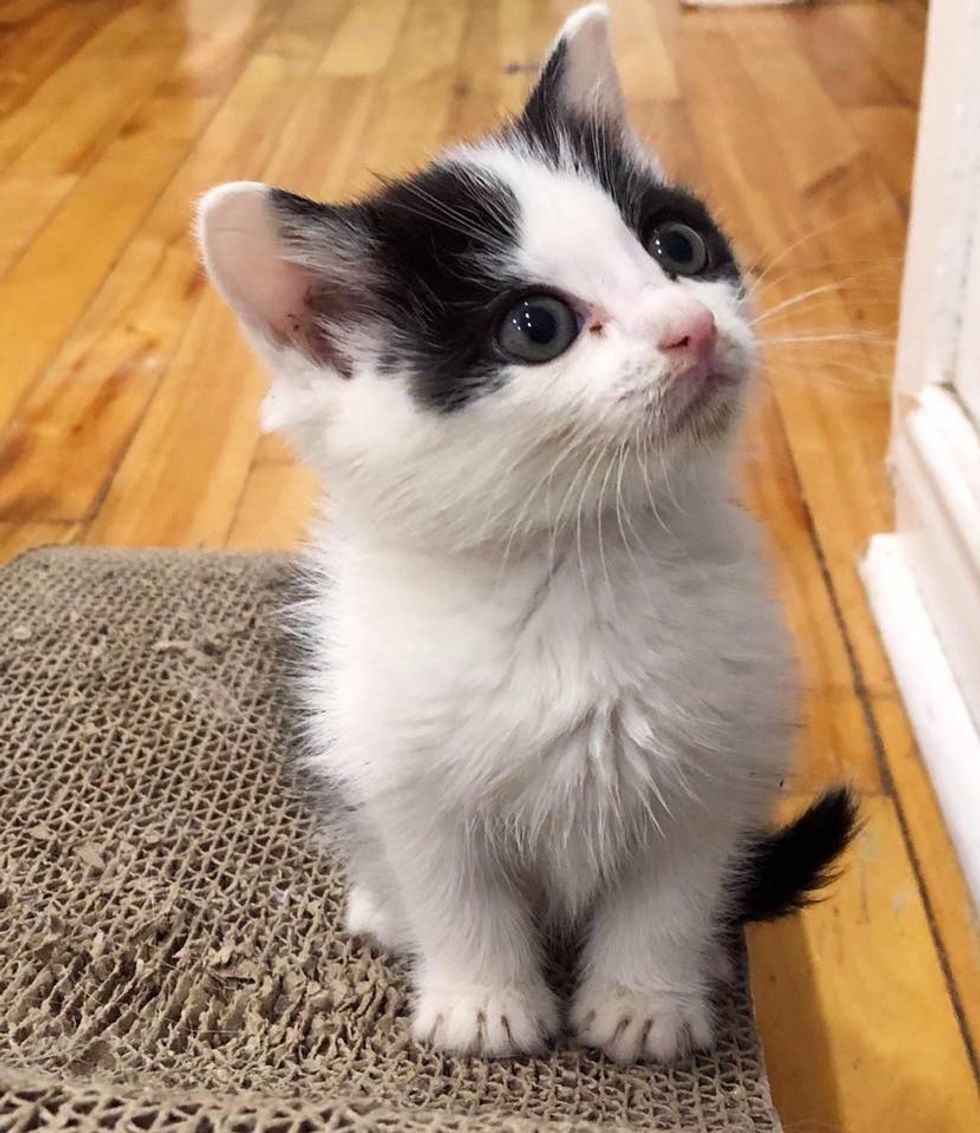 Chatons Orphelins Montréal
Share this story with your friends. Follow updates on Arlo and Chatons Orphelins Montréal on Facebook.
Related story: Stray Kitten Befriends Puppy and Keeps Coming Back to See Him