Real men love cats. A tiny stray kitten found a Baltimore police officer to be his human dad for life.
"Officer Boyer came to the rescue twice today. First when he came to the aid of a stray kitten and again, a few hours later, when he adopted him. (That now makes Officer Boyer a kitty dad times six.)" - Show Your Soft Side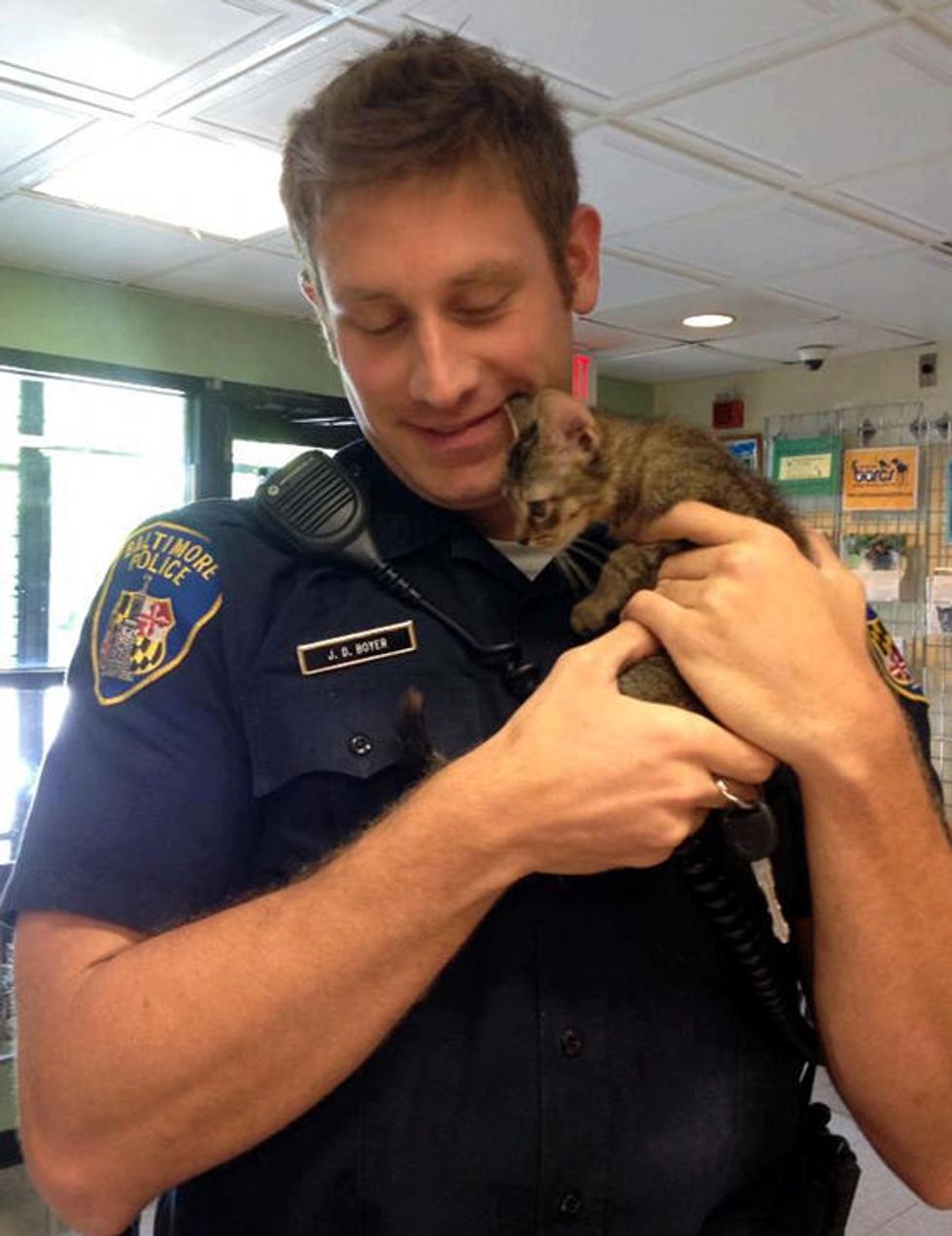 Updates from Show Your Soft Side:
"We're happy to announce, the newest addition to Officer Boyer's family just went home with him this morning - and everybody's purring."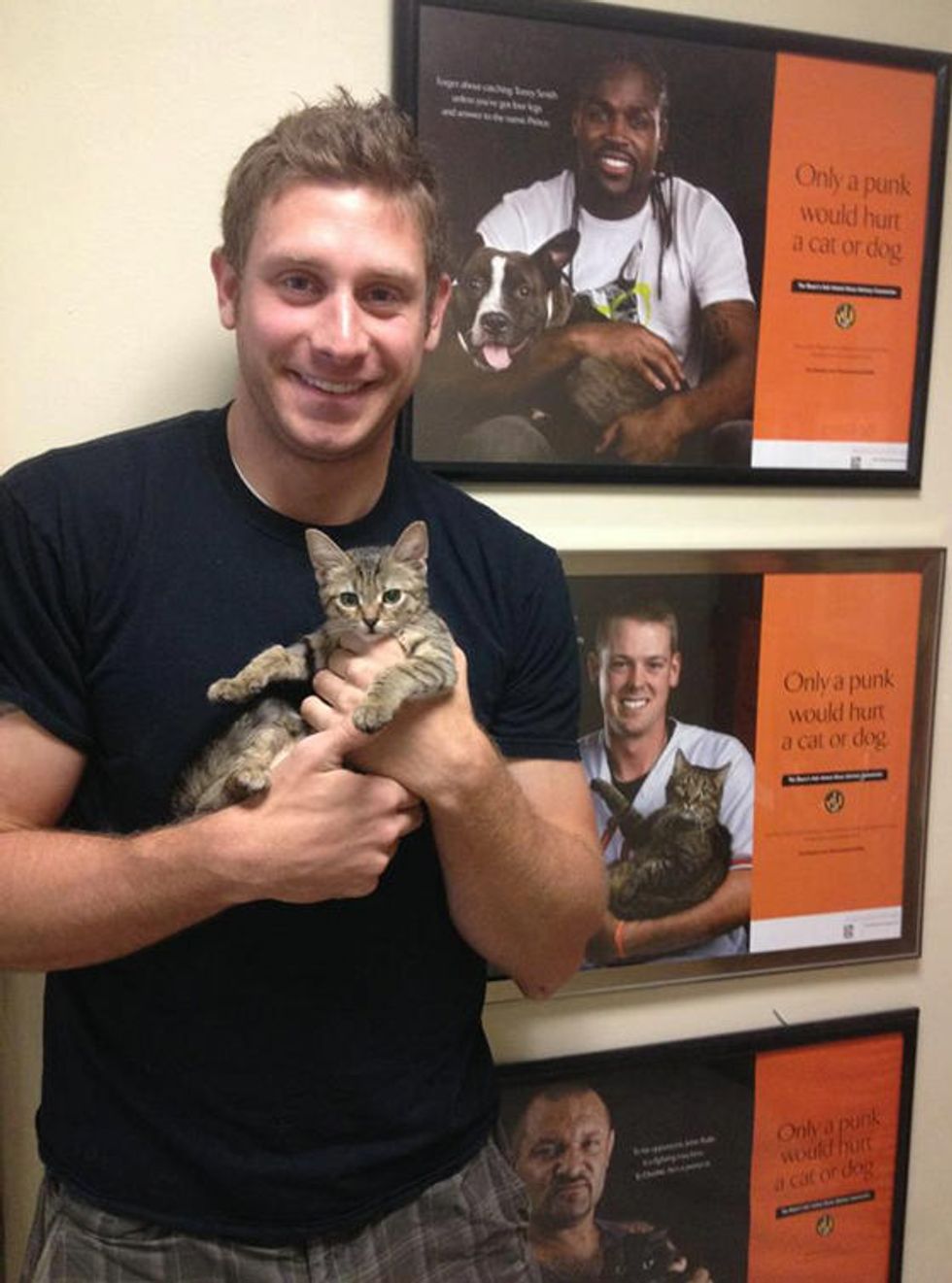 Source: Show Your Soft Side.