Here's something to cool you down from the summer heat! Meet Nala, a Norwegian Forest/Maine Coon mix, who loves snow more than anything in the world (well, besides her human dad).
[Scroll down for video]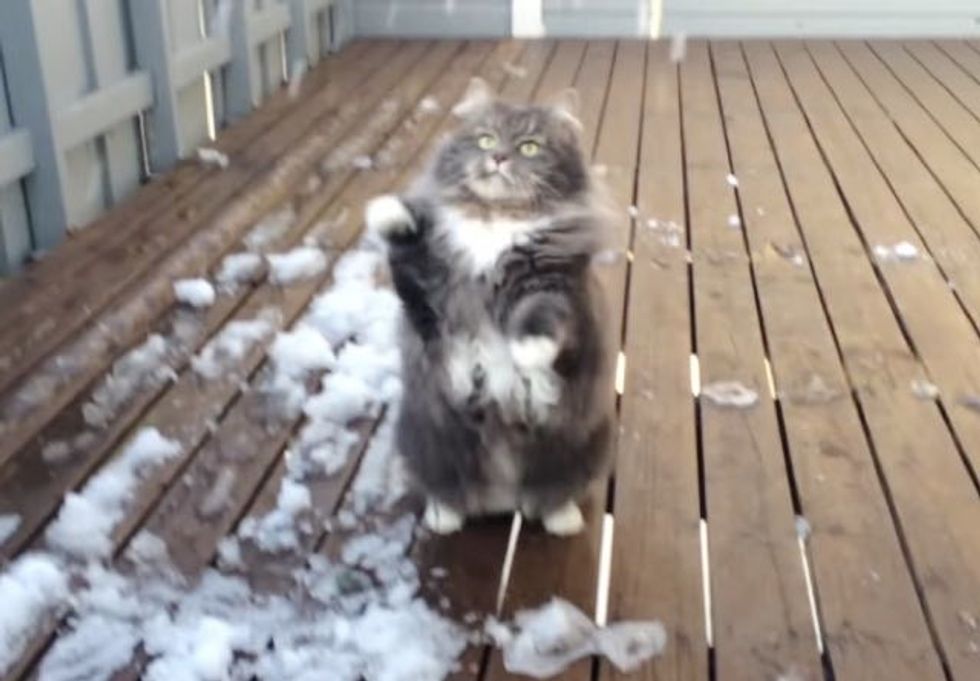 Nala a 5 year old poofy cat from Norway has developed a penchant for snow. Winter is her favorite season and when the snow falls, she begs to be out in the back yard with her human, so they can play snow together. Aww!
I am in awe to see such a fluffy creature gallop over the snow with incredible grace and agility. I need a clone of Nala!
Watch this cute video: