Being a kitten playing all day is so tiring. Out of these five fur babies, it seems that only one isn't affected by the sleepy bug.
[Scroll down for video]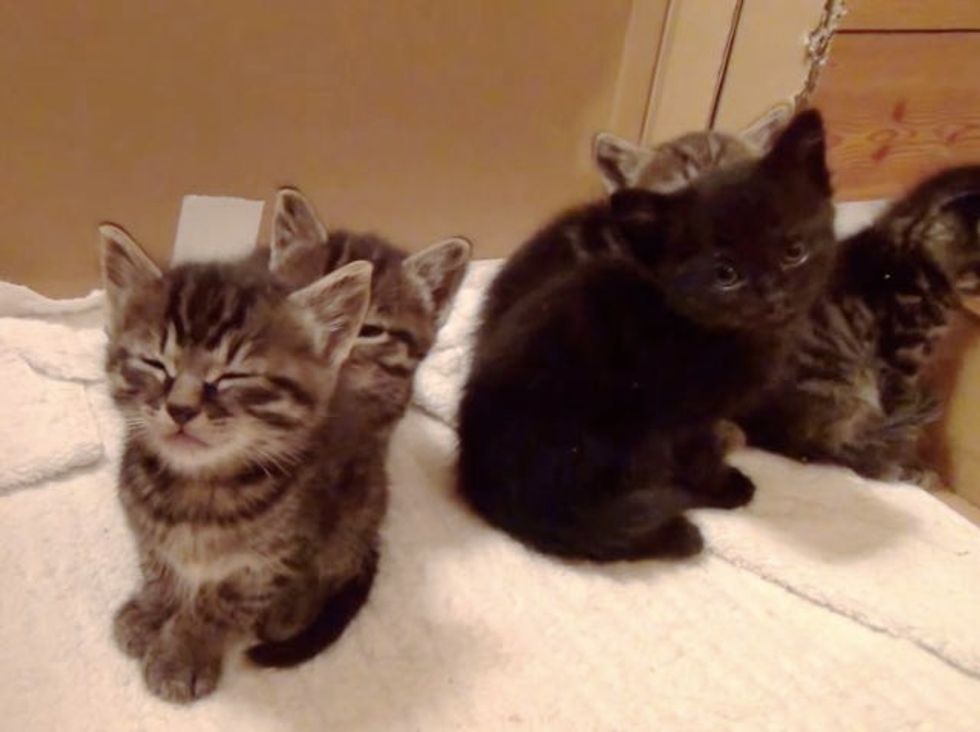 Mutsu the kitten is slowly letting himself go while trying his might to stay awake. His little meows at the end are so adorable. Watch video:
Did you see the sleepy one behind Mutsu and the little fur baby leaning over the cardboard box who was too tired to hold up? So cute!
"We are fostering Mutsu, his siblings Fuji, Elstar, Saturn, Ambrose (all seen in the box with him) and Jupiter (heard crying in the background) along with their mum Kami for VOKRA who rescued this adorable little family from a machine shop when the kittens were just 2 days old," Doug wrote.