A tiny kitten was found covered in paint by a kind-hearted man who dove in the dumpster to save her. His nice blue shirt and tie also got painted all over during the rescue of the tiny kitten. But this heroic man only had one thing on his mind, to save the kitten!
Meet Teal the kitten!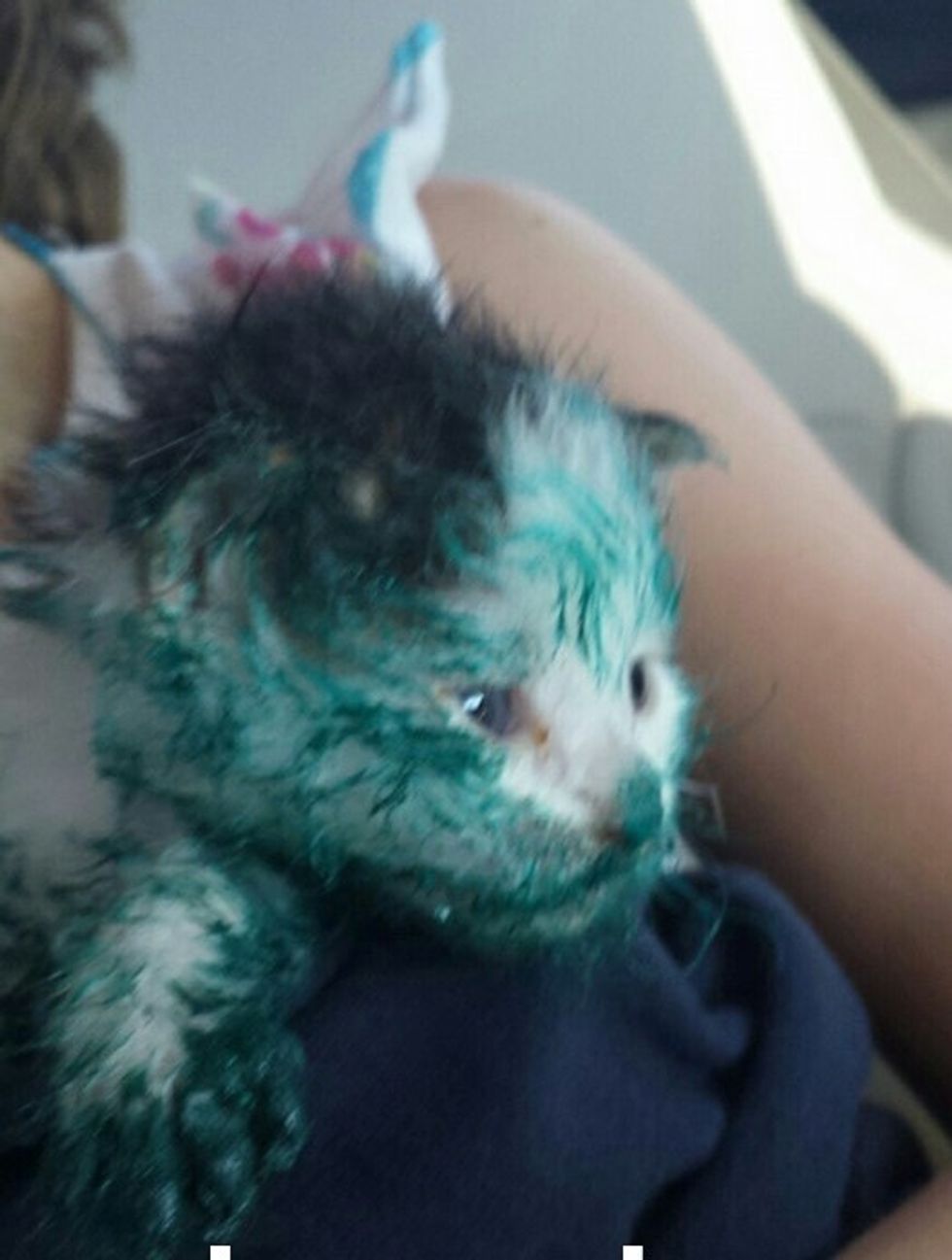 Photo: Wendy Hall
"We're trying to find the hero of this story. On June 11 at about 8:45am we were at the Blake's on Menaul and Washington (Albuquerque, NM) getting burritos. While we were waiting, a man on a bycicle rolled up holding a kitten that you could hear mewing from our car," Wendy Hall wrote on Facebook.
He was approaching everyone he could find, frantically looking for help. Nicole, who was with Wendy at the time, went to investigate.
"He heard the tiny kitten when he was riding by mewing from a dumpster and jumped in to rescue her," Wendy said.
The paint-covered kitten was the only survivor of her litter. "He was trying to find some help; he told Nicole 'I just don't want her to die.'"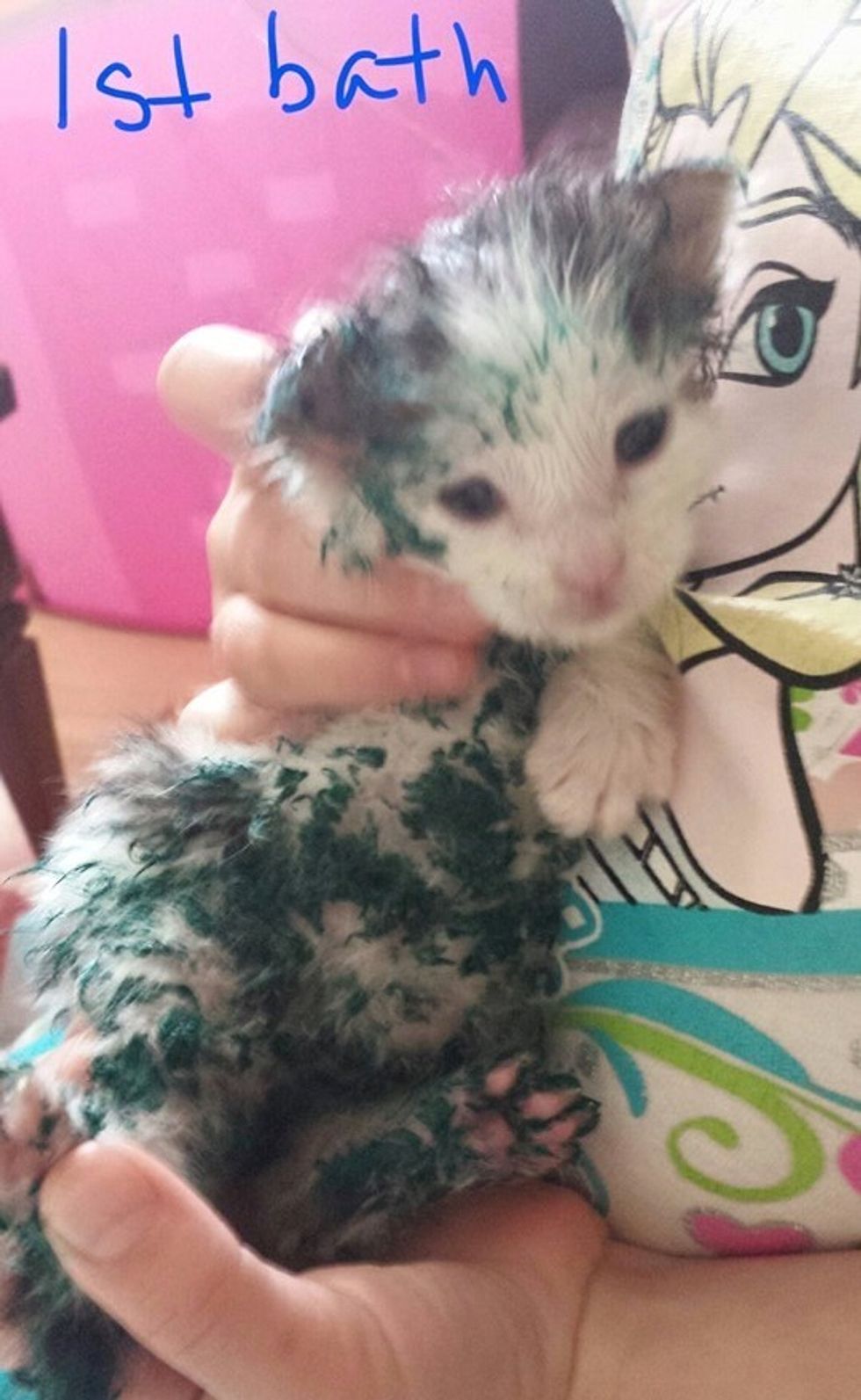 Photo: Wendy Hall
"His dress shirt and the kitten were both covered in teal paint from the dumpster. When we offered to take her, he tried to give us a couple of wadded up dollar bills.
"I told him he was a good man, refused the money, and we drove away with the kitten, but we can't stop thinking about the man."
The kitten is doing so much better now in foster care. After a week of cleaning and caring, they have removed all the paint, and the kitten has put on some weight.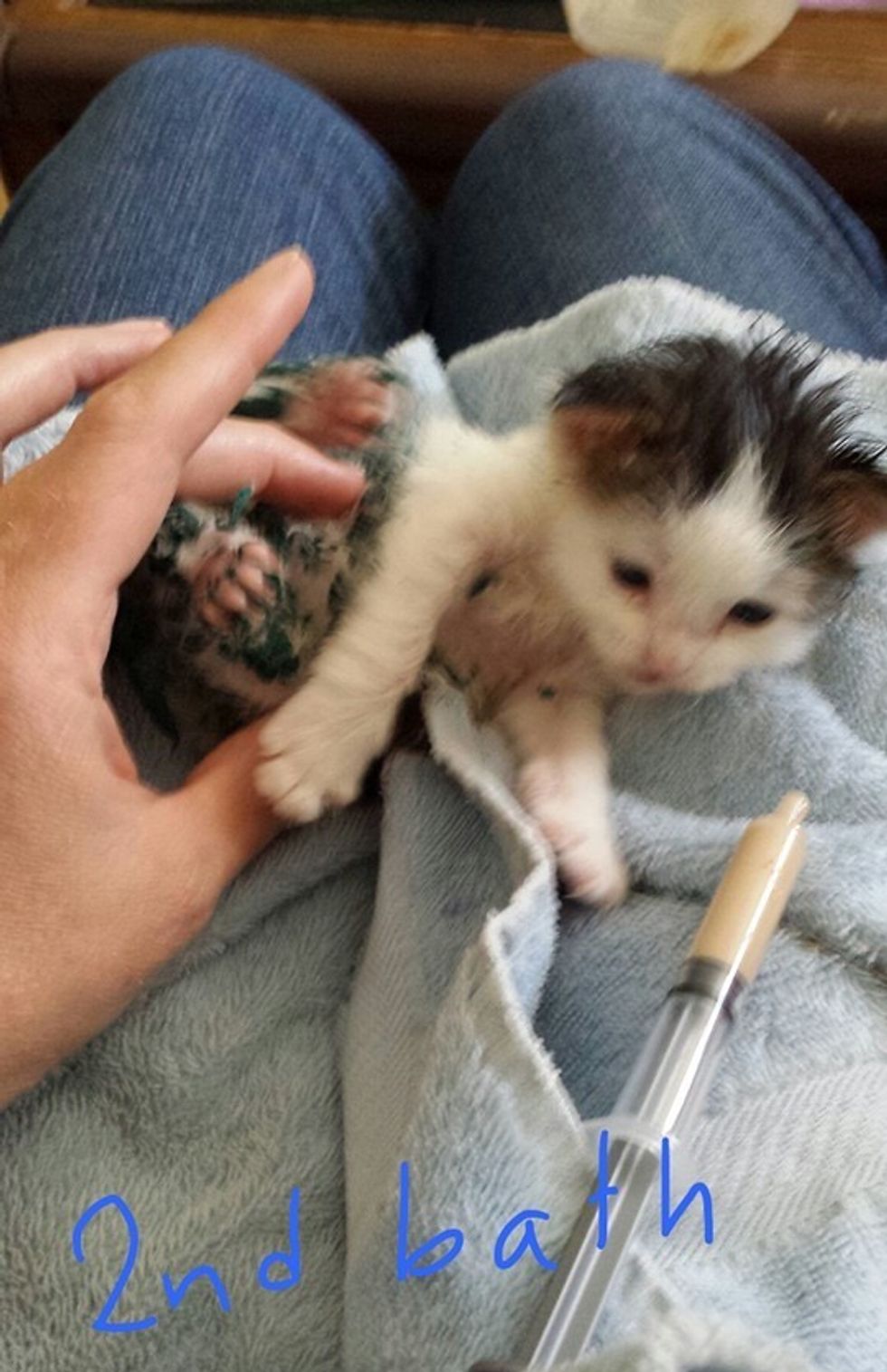 Photo: Wendy Hall
"What if he was on the way to a job interview and didn't get it because of the paint on his shirt? What if he was fired because his boss didn't believe his story? So we are hoping we can find him with the power of social media. We'd like him to know that Teal (that's what we named the kitten ) is going to be just fine. We'd also really like the opportunity to buy him a new shirt," Wendy wrote.

"The man was probably in his 30s. He had black hair, a blue dress shirt and tie, and was wearing a work ID or a bus pass around his neck. He was riding a red bicycle."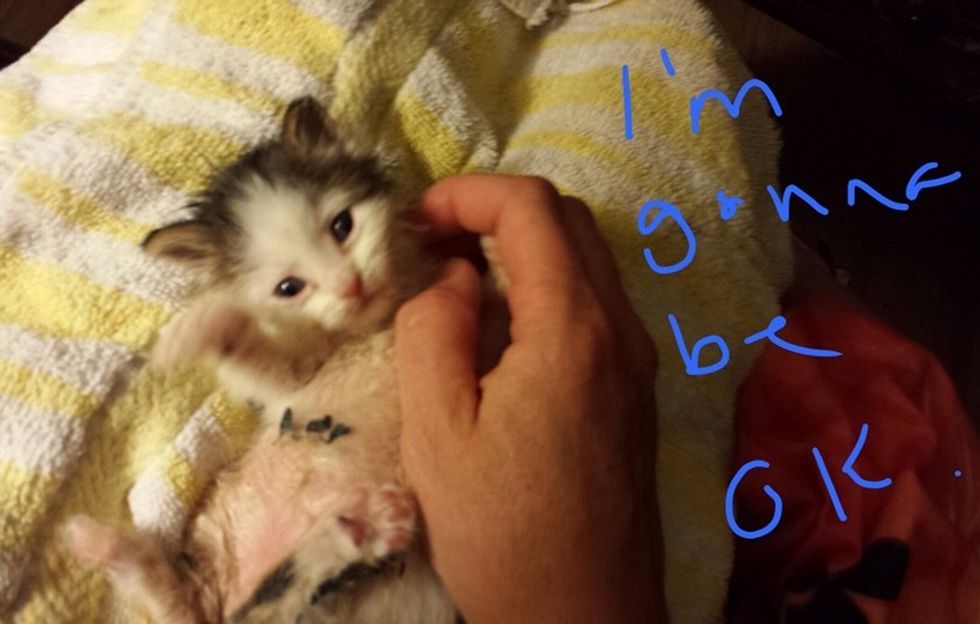 Photo: Wendy Hall
"Teal will be available for adoption through Albuquerque animal services in a few weeks. She's very sweet."

The little fur buddy is now paint free. She loves cuddling with her foster mom. Teal will have a wonderful life ahead of her thanks to a kind man who never gave up on her.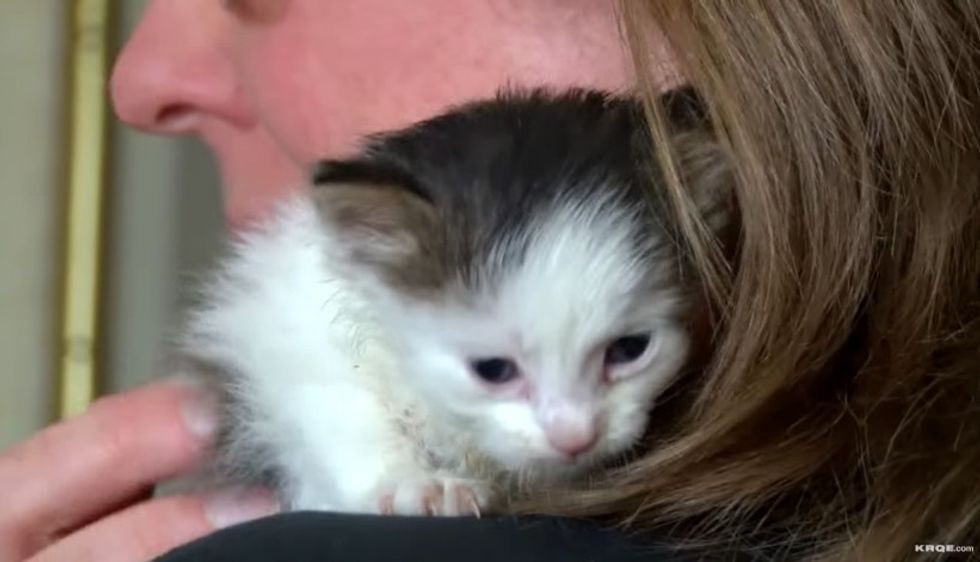 YouTube/KRQE
Watch the story in this video:
Share this story and help us find this hero! If you are interested in adopting Teal, you can email spayne@cabq.gov.
Related story: Man Broke Into House to Save 3 Cats from Out of Control Wildfire in Fort McMurray