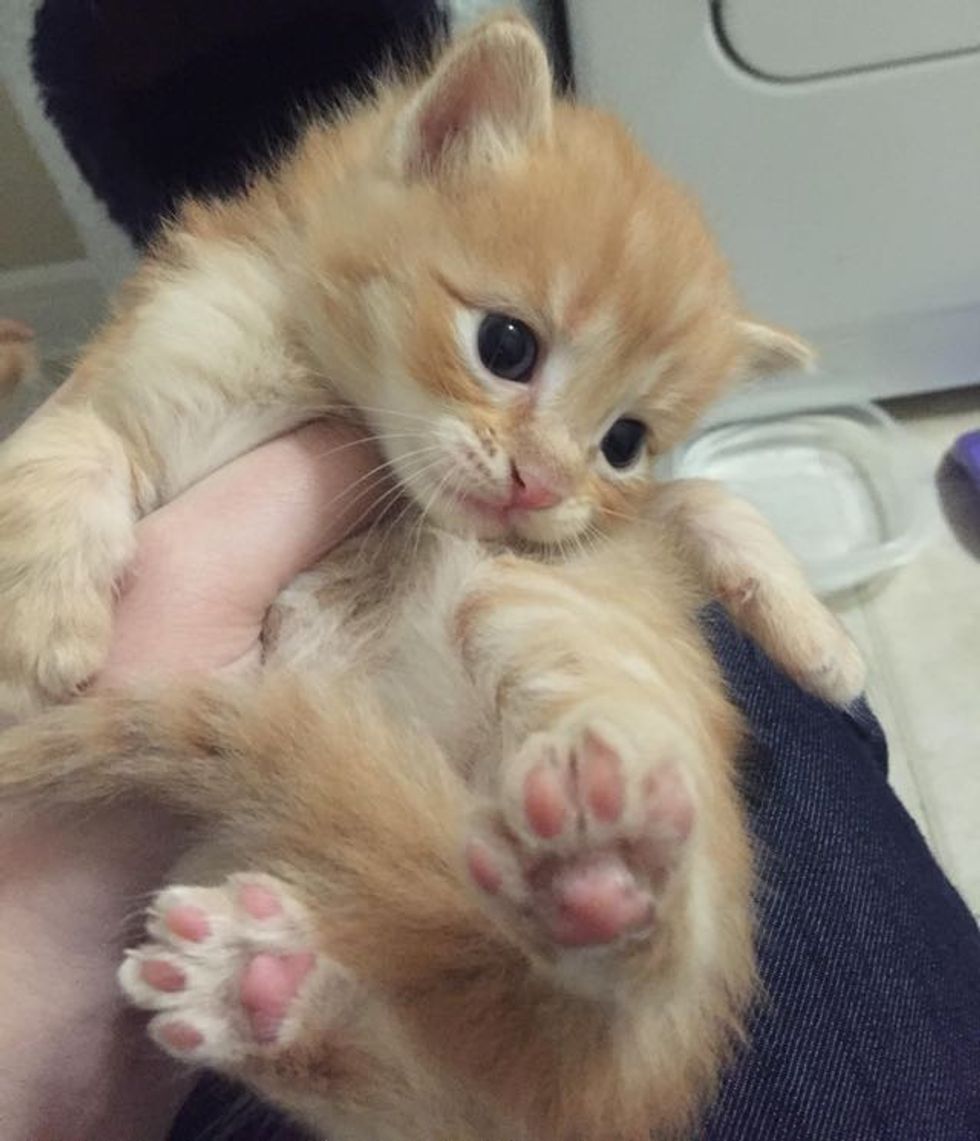 This little ginger boy came to his foster home with his mom and four other siblings, but he decided to tag along with one of the family cats at the foster home and followed her around as if she was his mother.
"I'm fostering a ginger mom and her litter of five ginger babies. One of the kittens has found a new mom in my cat," said the fosterer via reddit.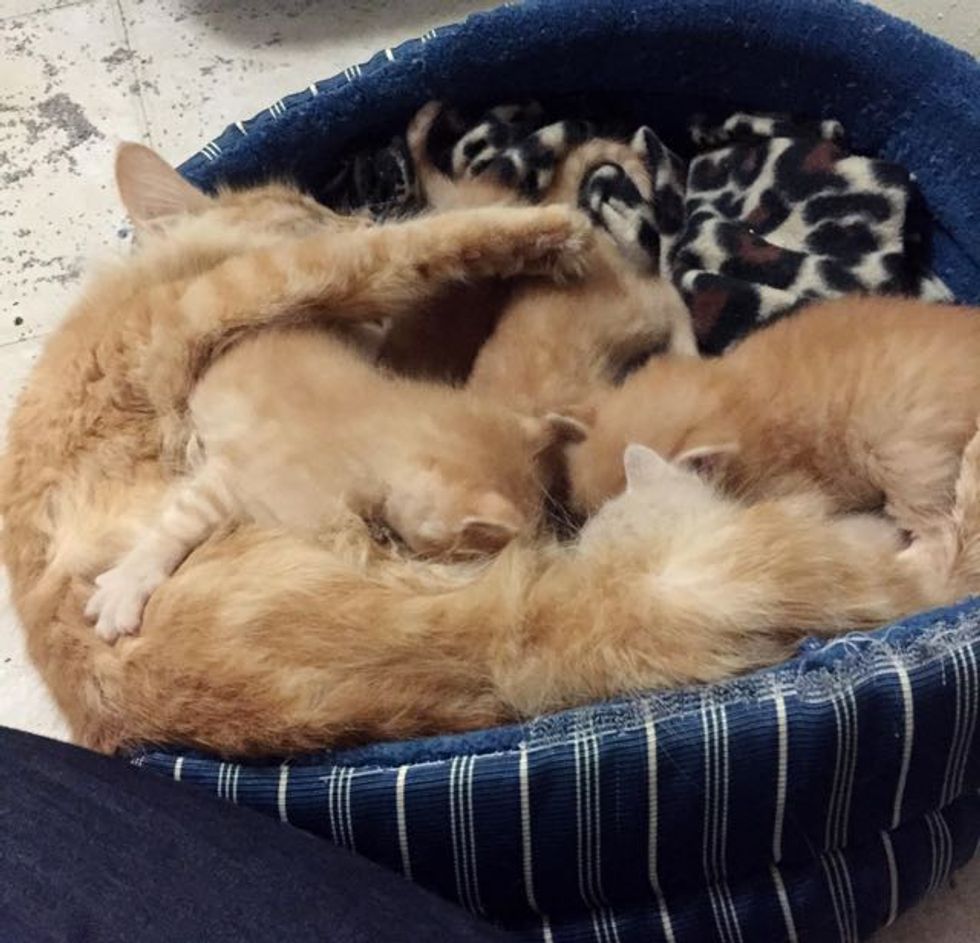 "This little furry family was very small when they came to the shelter and at high risk for a shelter-acquired infection. Therefore, they were placed into foster care so they could grow under my watchful eye instead of the eyes of overworked shelter staff. I've put ten dollars (to buy better litter than what the shelter gives me) and a lot of poop cleaning time into these guys," the fosterer added.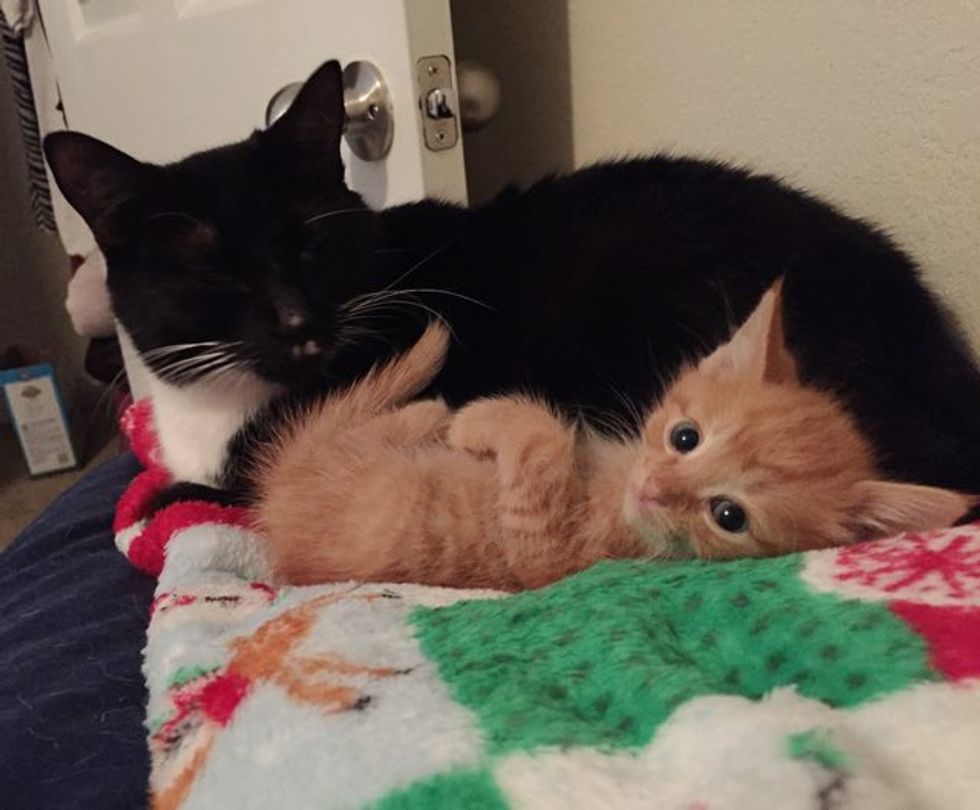 One of those little kittens fell in love with their 2-year-old cat who is a rescue herself.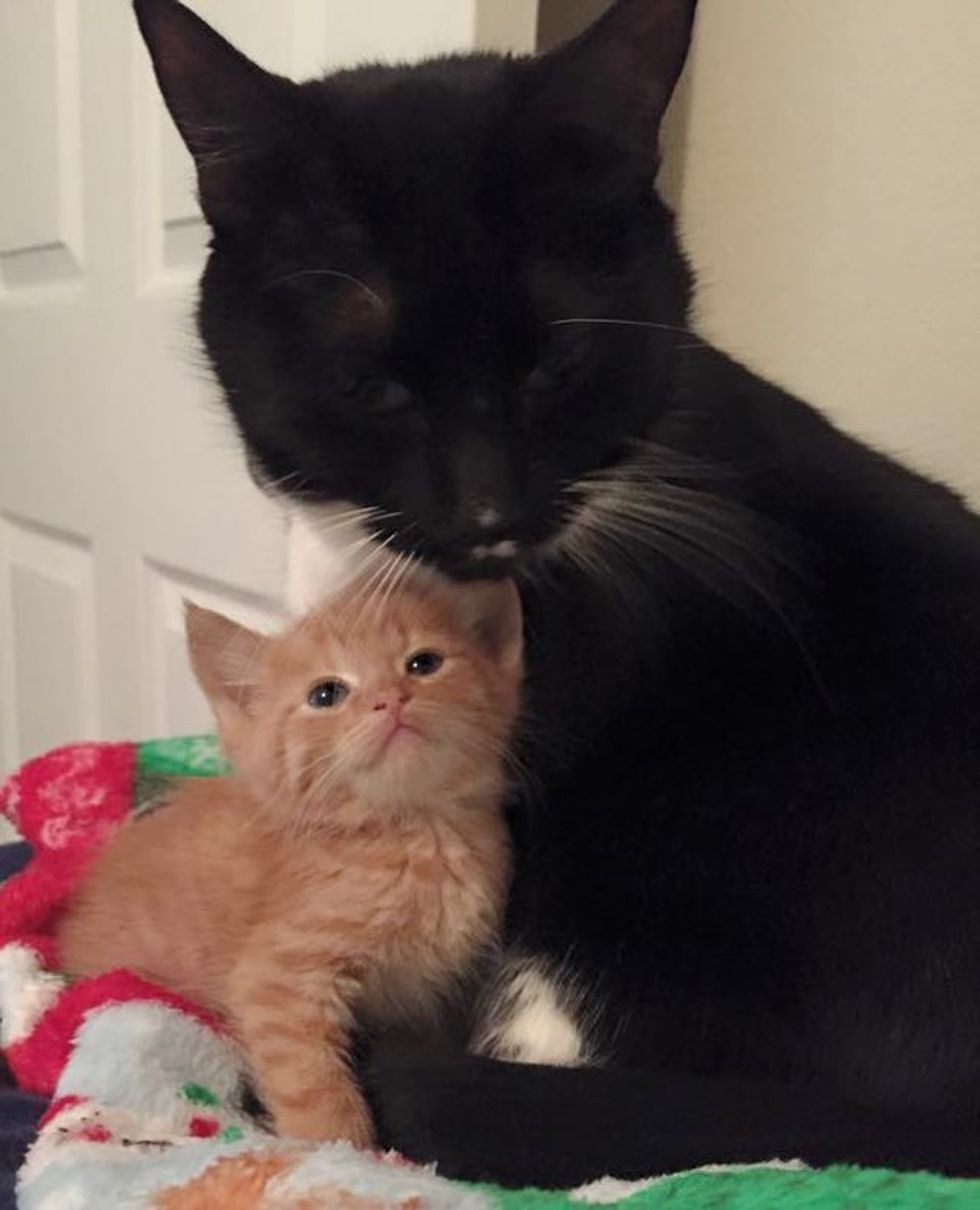 "She came to the shelter as a stray, so I assume she's had kittens at some point. I told the shelter how great she is with (kittens), so I might become a foster home for orphaned kittens to learn how to cat."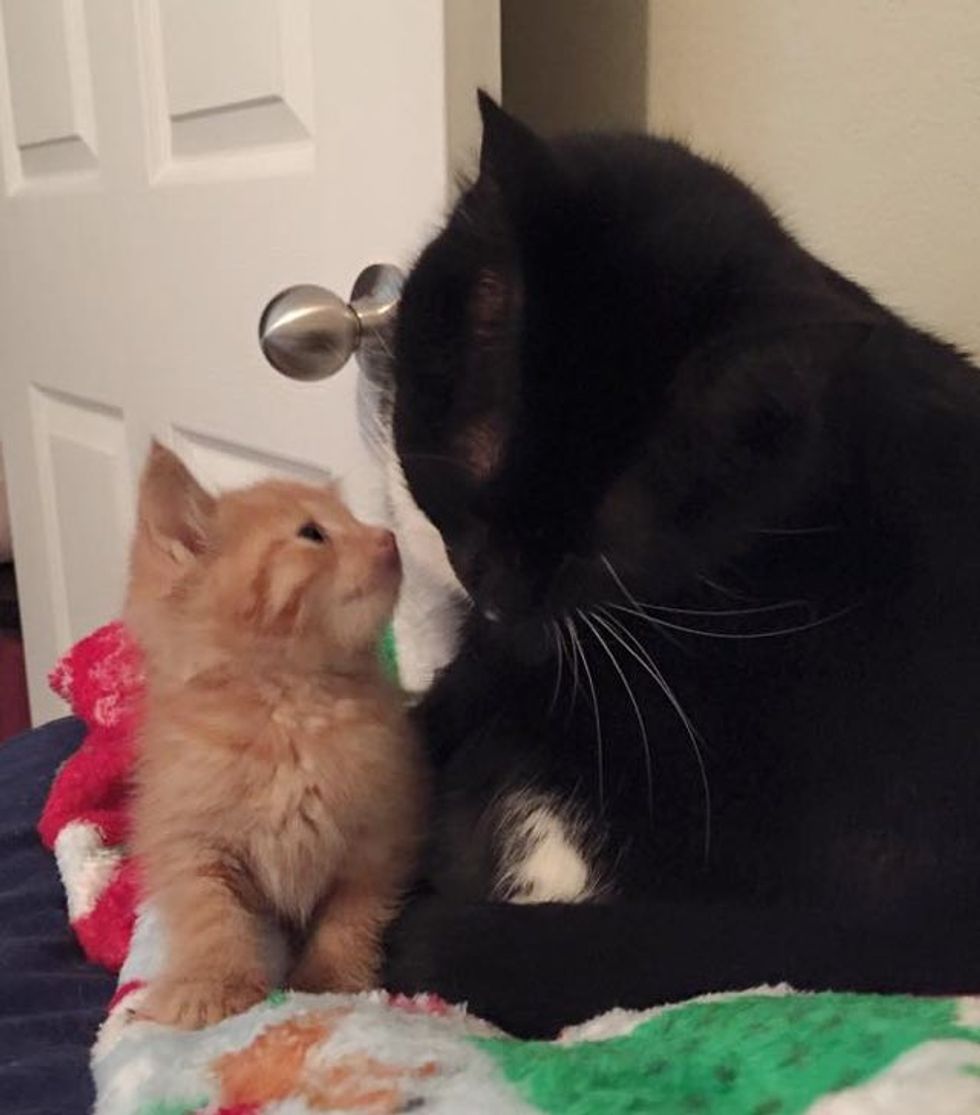 "No touch! He's my baby!"