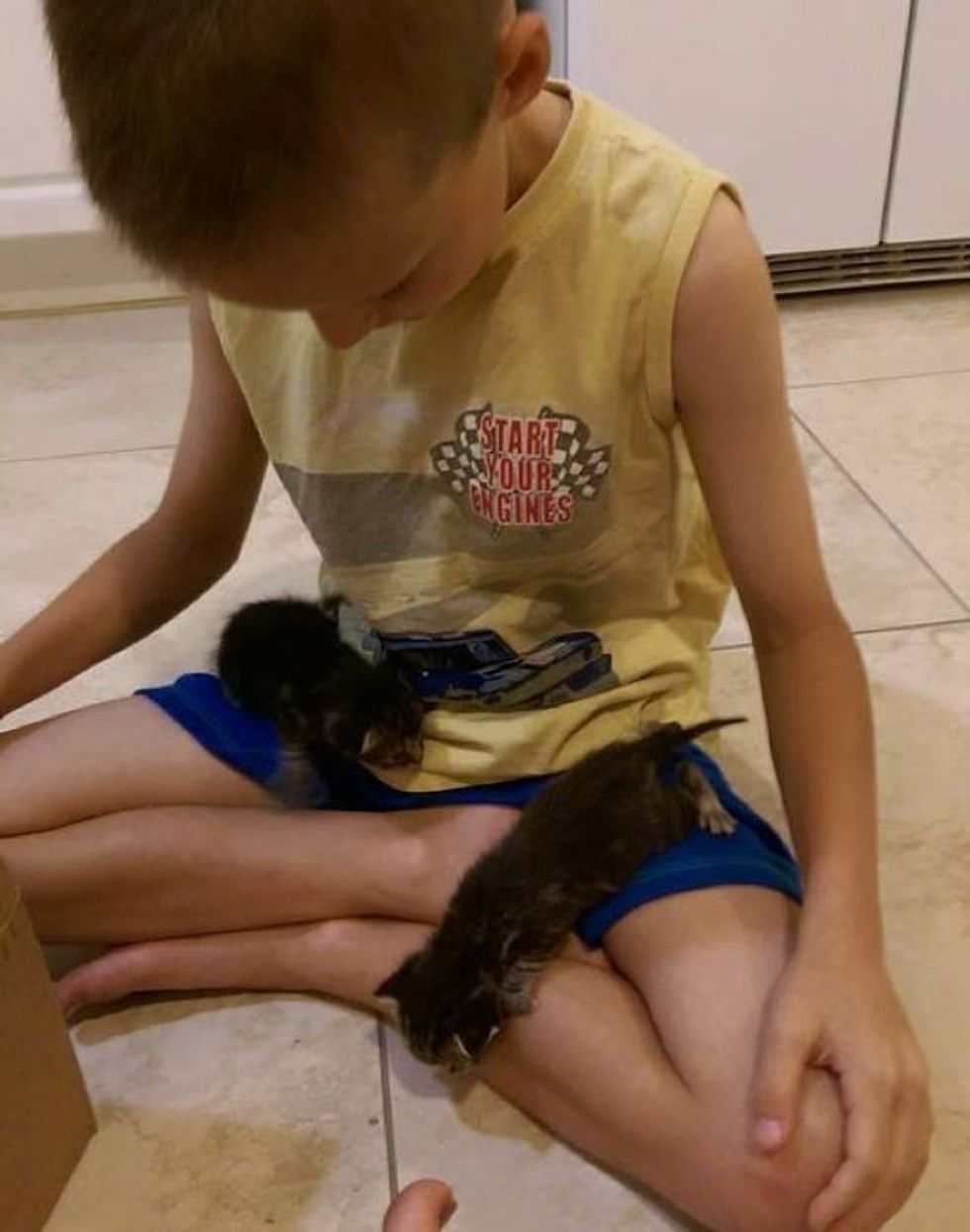 Three young boys from Cape Coral, Florida saved three tiny kittens from a drainage pipe last Tuesday and have been caring for the fur babies since.
Racha Leasure's two boys and their friend found the kittens soaking wet in the drainage pipe after Tuesday's rain storms.
"Colin, his brother Steven and best friend Jaden came together to save the scared, wet and lonely kitties. After a good cleaning, a nice feeding and a lots of lovin', newly named Grayson, Yoda & Simba finally huddle[d] up to sleep, purring harmoniously," Racha wrote to WINK News.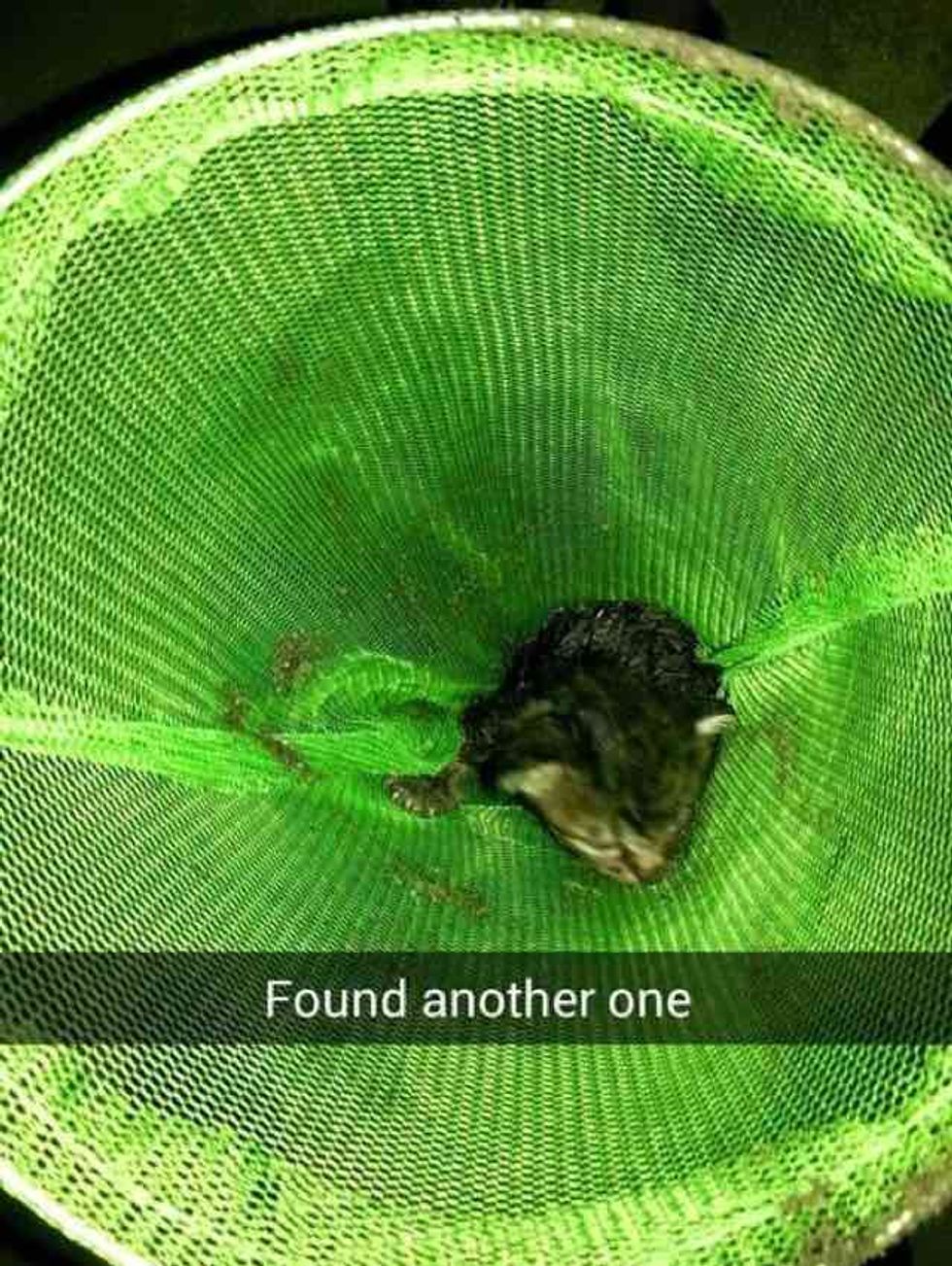 Three kittens were rescued from the drainage pipe!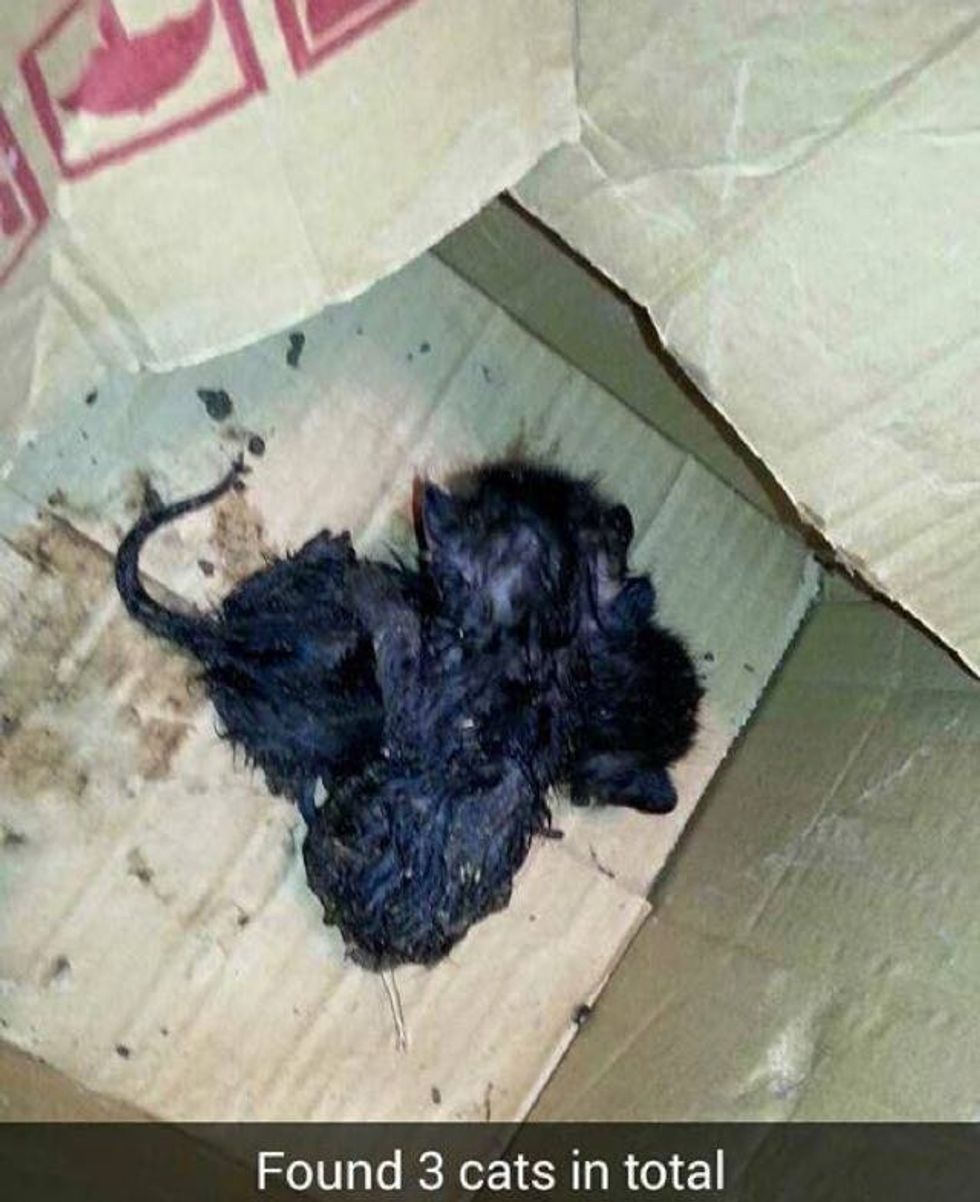 The boys are helping Racha to take care of the kittens.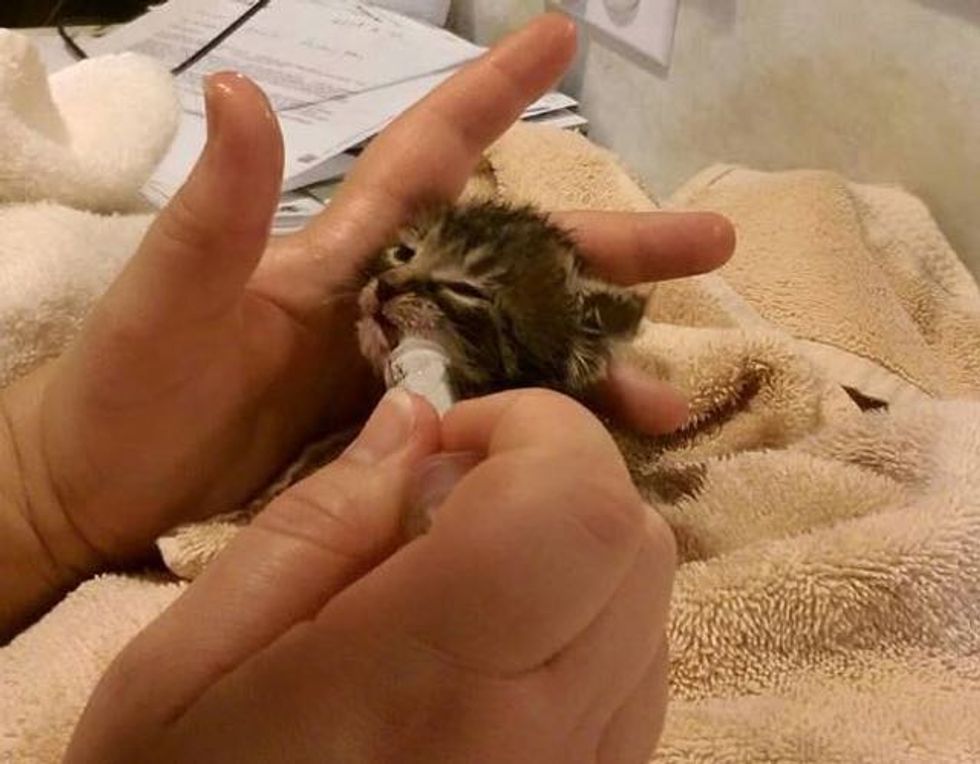 They are happy, fed and warm now! Meet Grayson, Yoda, and Simba!