When Cole was rescued from a busy intersection, he was covered in fleas. A bath was in order to help the little buddy out.
"Cole the black kitten was rescued by a friend of ours, she noticed him at a busy intersection one evening in Florida and couldn't locate his mom or any siblings nearby so took him home…  This was filmed on April 17th 2012 and we estimated him to be around 5-6 weeks old, he was COVERED in fleas," Chris wrote via YouTube.
Cole getting some comfort from his human mom before setting up for a bath.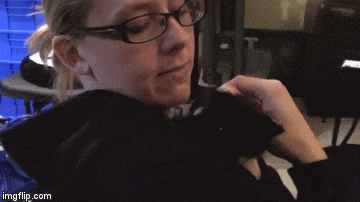 Getting all cleaned up. Fleas no more!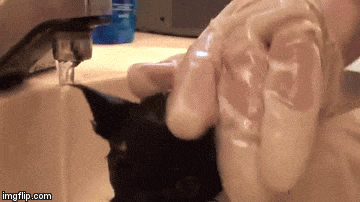 Watch the full video here:
All better now!