Three weeks ago, a young man rescued a tiny kitten from under a car, and the little tuxedo returned the favor by giving him cuddles and making him his forever human.
Meet Catrick Kane the kitten!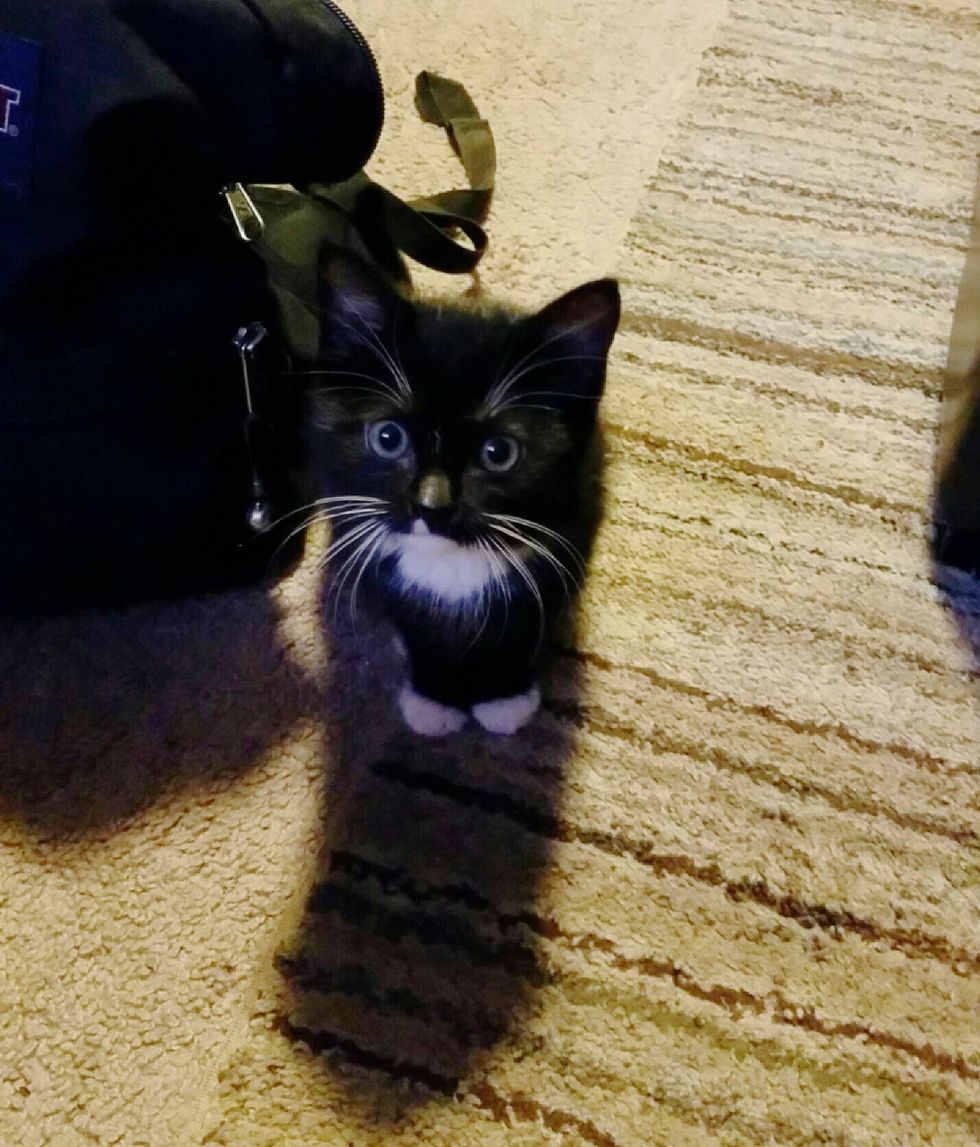 Courtesy: Sam Staley
It was on a stormy day when a little stray kitten made his way to the traffic and decided to take refuge at a stop light.

"The day we found him, my then girlfriend was driving over to my apartment, when she called me and told me a kitten had crawled under her wheel well at a stop light to escape the rain storm," Sam Staley told Love Meow.
Sam dropped everything at hand and rushed to the rescue. The kitten was a bit skittish at first but eventually came out to his human friends after he realized that they were there to help.
"We eventually coaxed the little guy out and brought him back to my apartment. His name is Catrick Kane, after Patrick Kane, the Chicago Blackhawk who scored the game winner the first night. Catrick was brave enough to come cuddle with me on his own accord."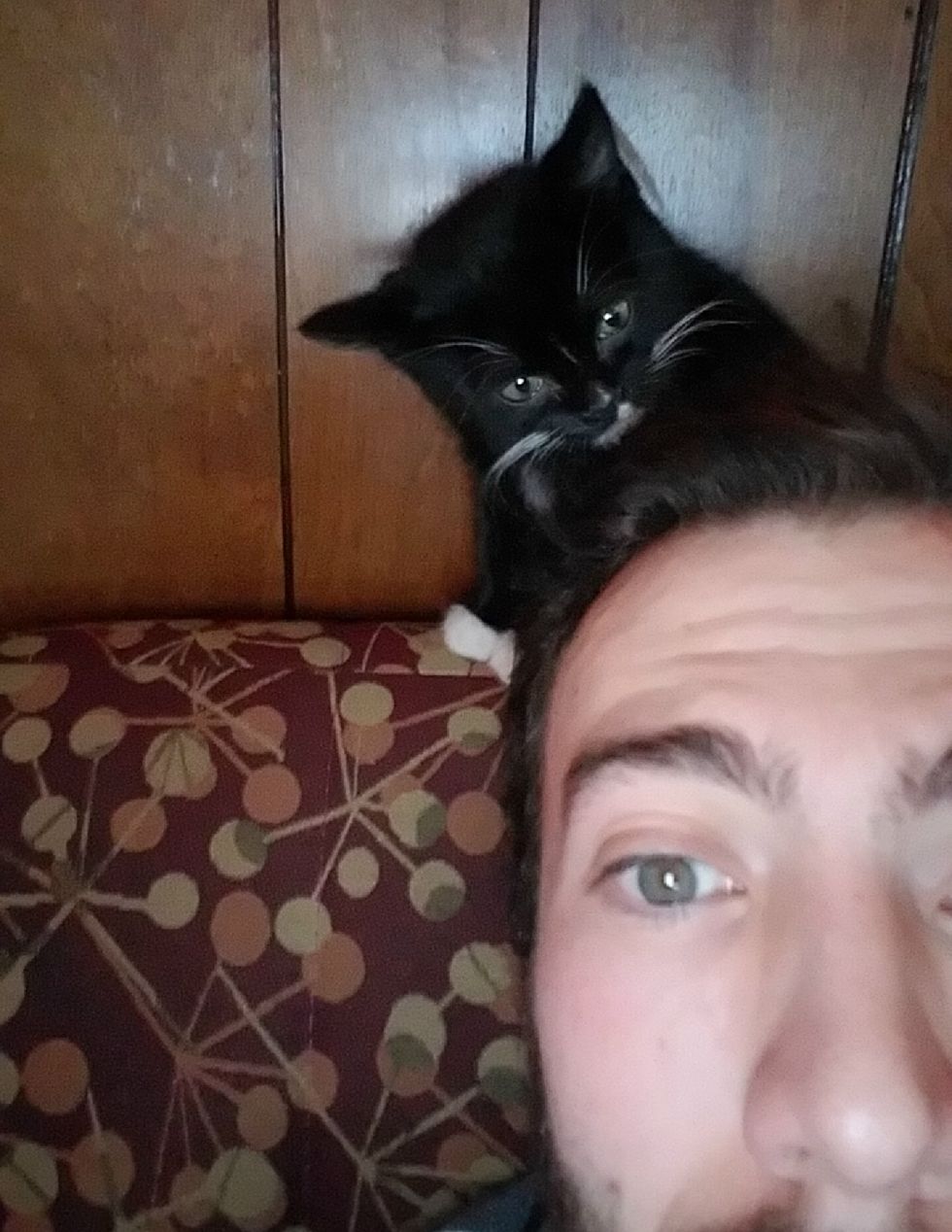 Courtesy: Sam Staley
It didn't take long for little Catrick to creep his way into his human's heart.
"He's become a very adventurous little guy, but can still be shy around new people. Although he might play hard to get, whenever I lay down he's always right there ready to cuddle and fall asleep," Sam told Love Meow.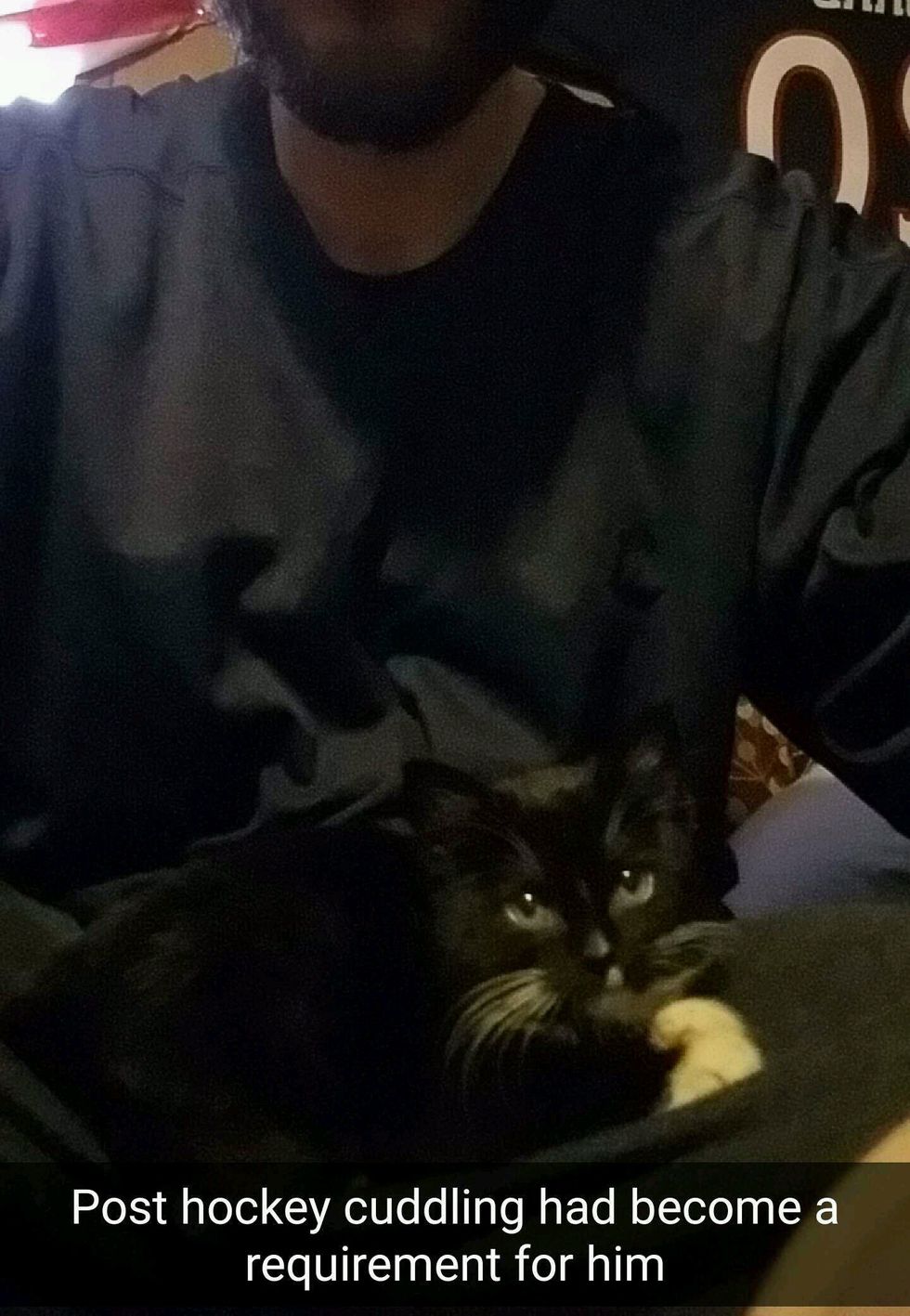 Courtesy: Sam Staley
Catrick kept his human company and gave him comfort after he came back from a broken relationship. "My little guy was a huge help."
The tiny tuxedo is like a little guardian angel, watching over his human like how he watched over him when he was in need.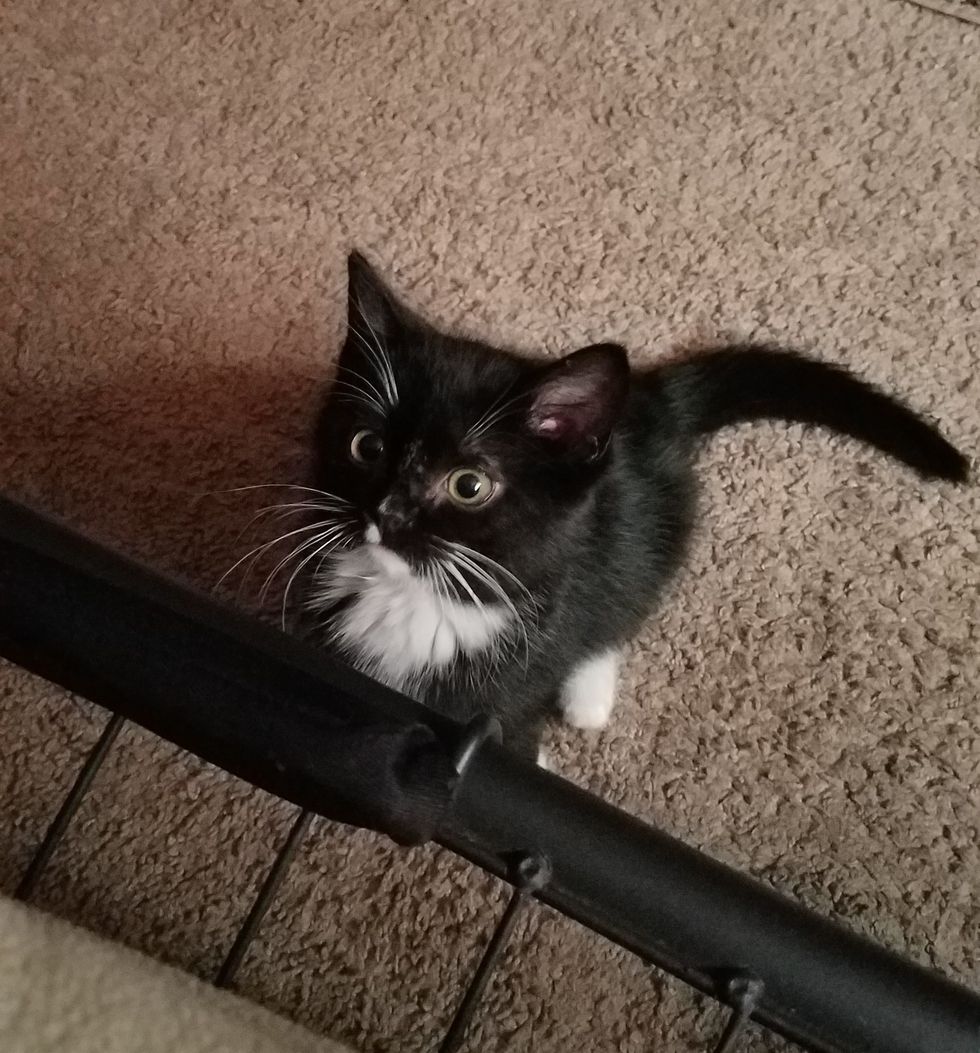 Courtesy: Sam Staley
"Three weeks later and he's as healthy and happy as a former stray can be, and he's become my best friend," Sam told Love Meow.

Sam gave a tiny kitten a forever home, and now the little feline claims his lap and loves him for life.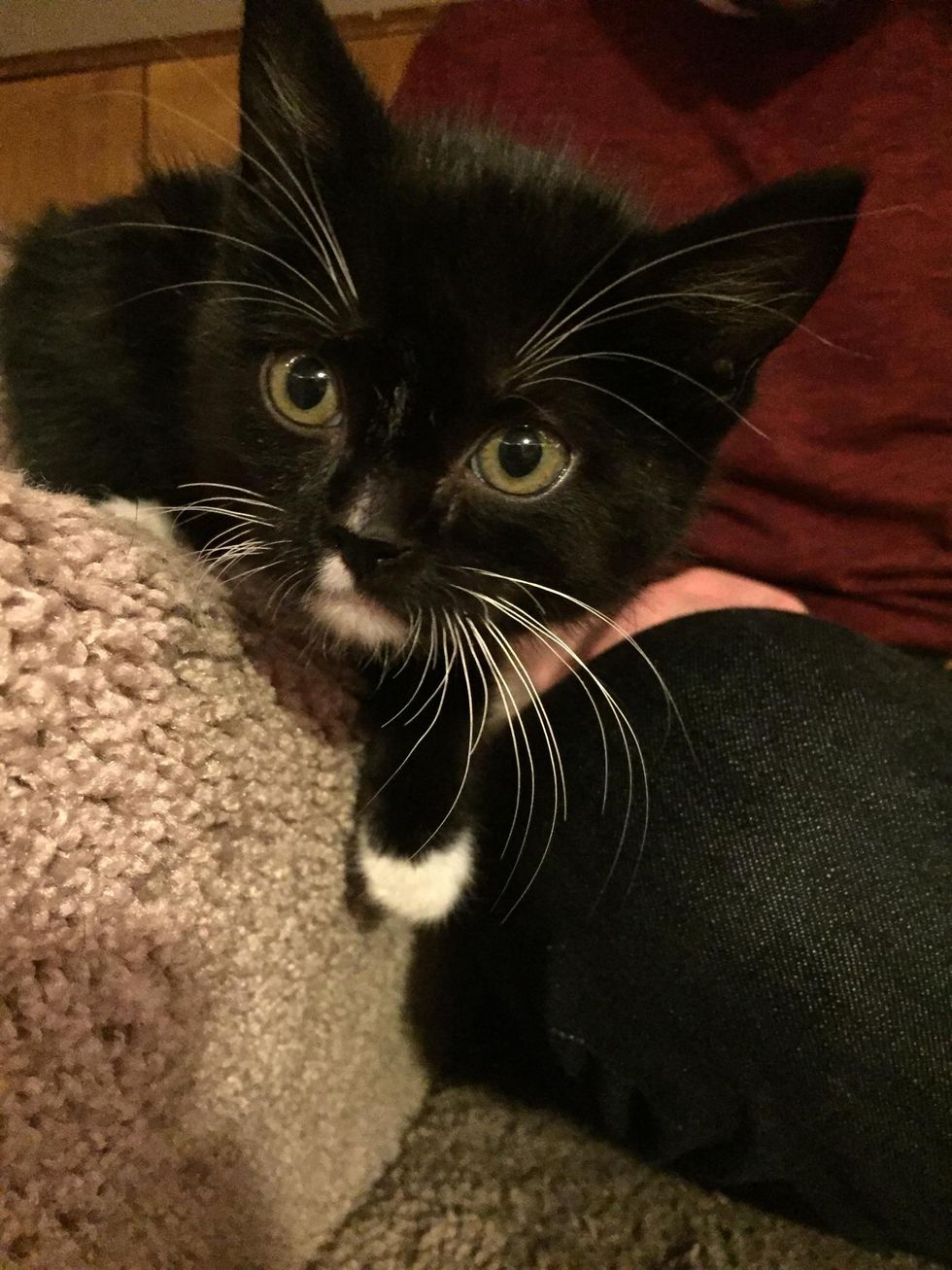 Courtesy: Sam Staley
Share this story with your friends.
Related story: Man Saves Roadside Kitten Meowing for Help, The Transformation Will Amaze You!