Two kind-hearted garbage collectors found a tiny kitten frozen in a snowbank drenched in his own urine. They couldn't believe what they saw and quickly went to the rescue.
Their heroic act brought the little guy back to life. Meet little Ajax!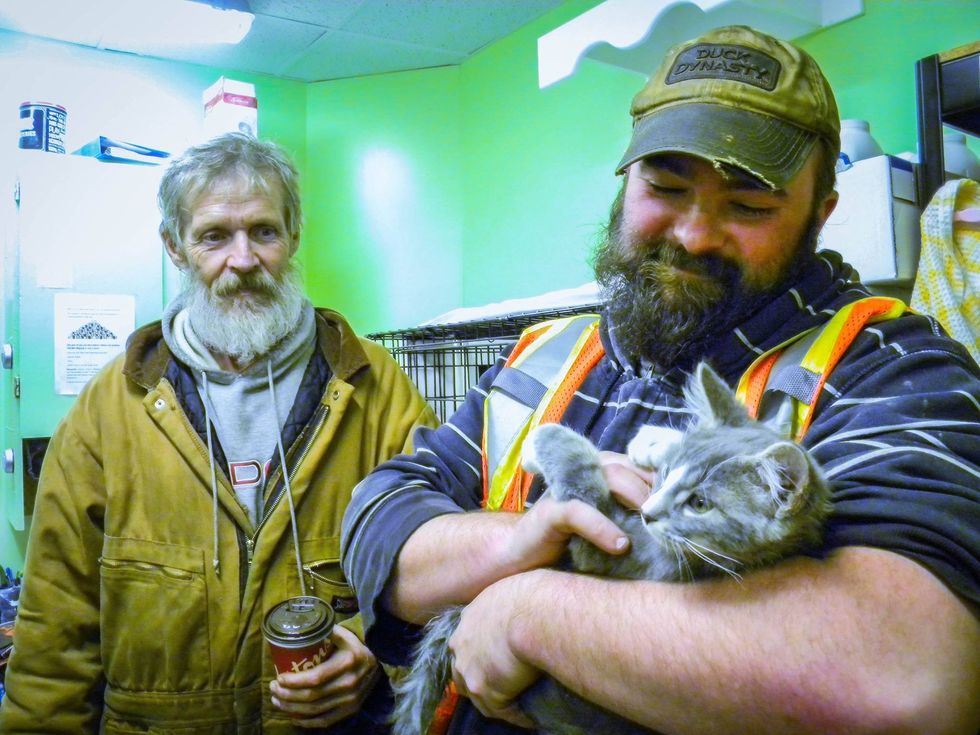 Courtesy: CARMA Fredericton
Last Tuesday when Leland Nason and his coworker, Chuck Lewis, came to Minto, New Brunswick (Canada) to collect trash, they passed a snowbank and saw what they thought was a dead cat.

The temperature was very low on that day. When Leland spotted the head move, he immediately alerted Chuck, and the two men got out of the truck and rushed to the snowbank.
The poor little kitten was soaked in his own urine. "The garbage collector had to dig him out so in that sense Ajax was frozen to the snowbank," Suzanne Prior of CARMA Fredericton told Love Meow.
"One of them wrapped him in a coat and they warmed him with the truck's heater." The kitten started to purr and was so thankful to be warm and receive love.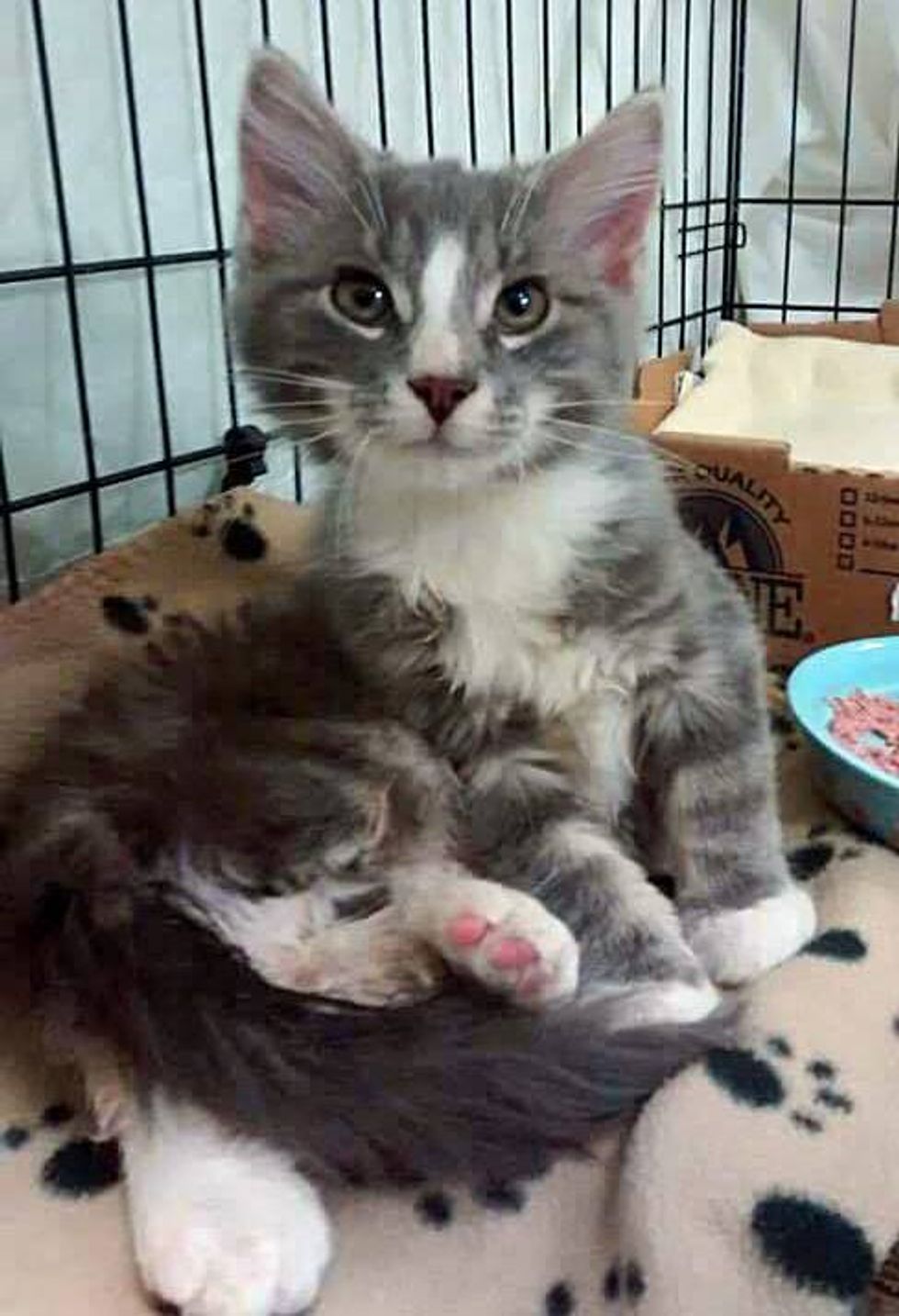 Courtesy: CARMA Fredericton
The men contacted CARMA for help, and a volunteer rushed to pick up the kitten and bring him to the rescue group. The kitten was treated for fleas, ear mites and frostbite, but was on his way to recovery.
Ajax is an affectionate three-month old kitten and loves to cuddle and purr.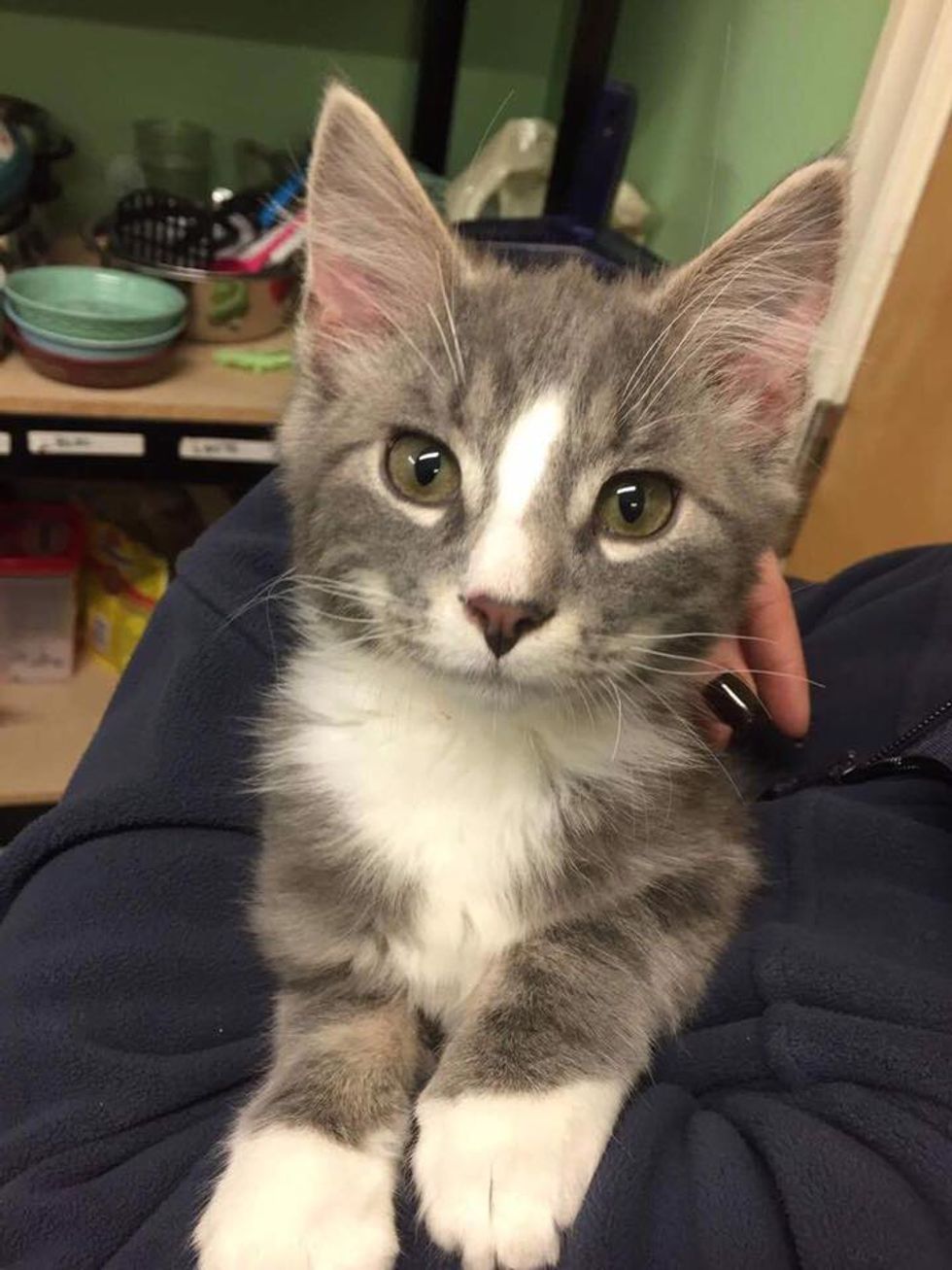 Courtesy: CARMA Fredericton
"He would not have survived much longer without their heroic rescue," Prior told Love Meow.
A few days after he was found in the snowbank, little Ajax met his new human. It was love at first sight.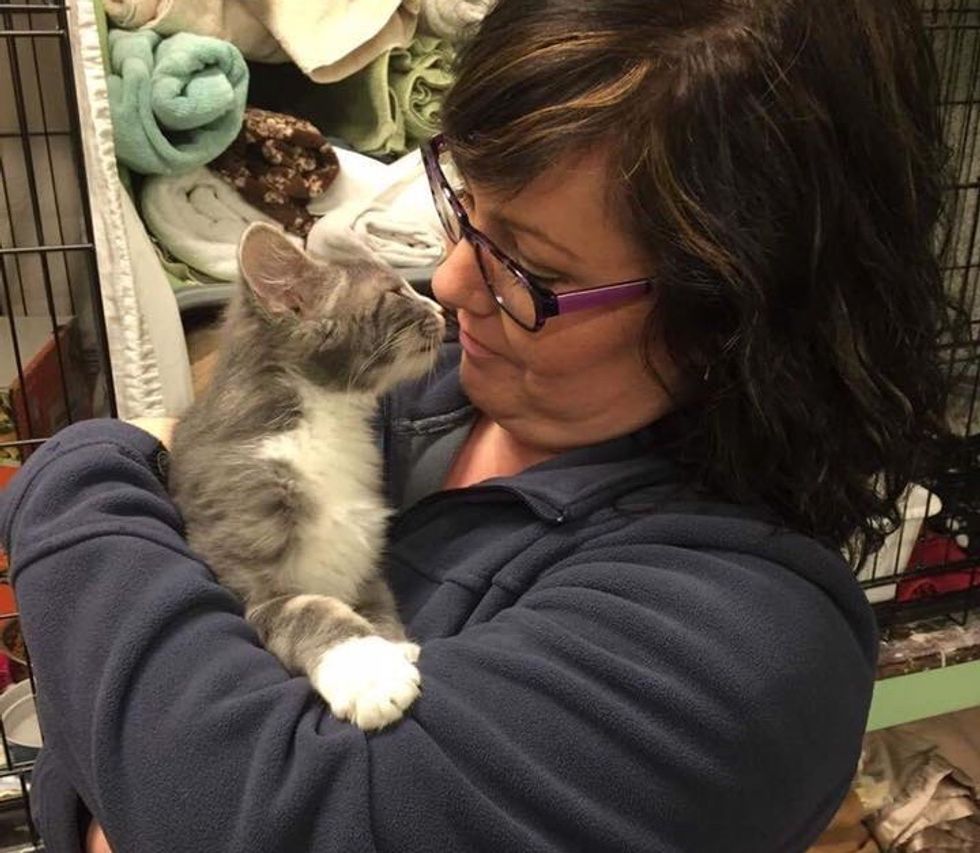 Courtesy: CARMA Fredericton
Ajax, now called Jax, is adopted and very much loved. He will never be cold, lonely, or scared again.
"He is enjoying the life he deserves; one full of cuddles, love, fun, and a full belly. He is so grateful and he loves his humans already (and they love him)."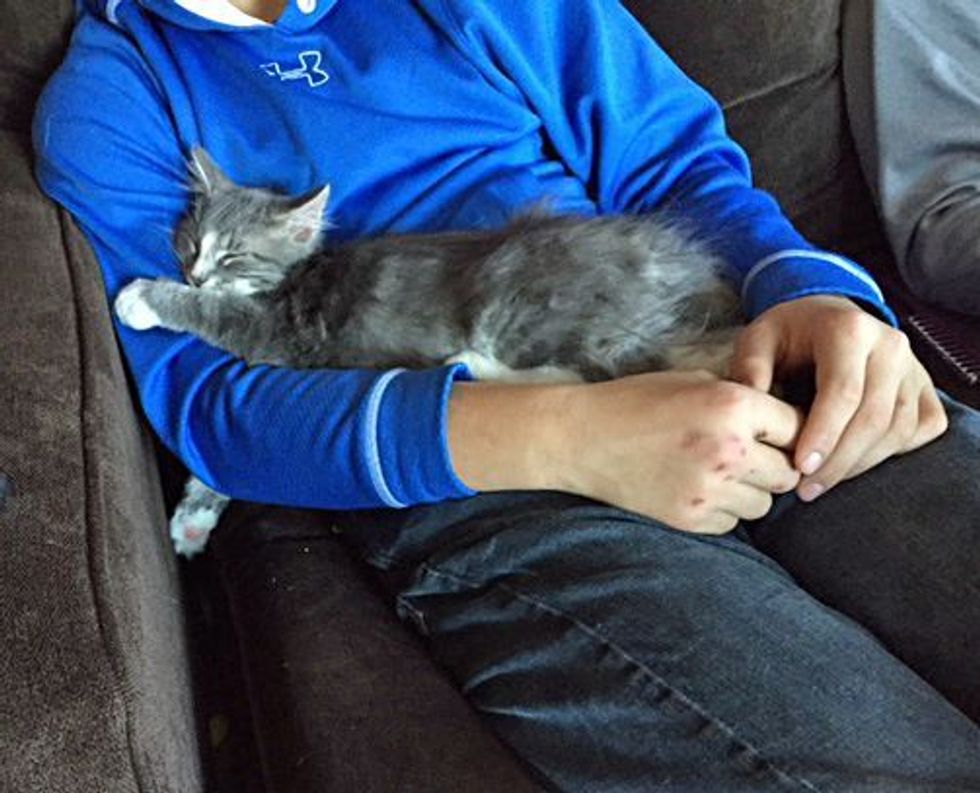 Courtesy: CARMA Fredericton
Share this story with your friends. If you would like to support their rescue efforts, click here to see how you can help. Follow CARMA Fredericton on Facebook.
Related story: Man Spent 7 Hours Digging in Piles of Wood to Save Litter of Kittens in Dumpster