Becka woke up to her kitty on top of her with a surprise around his neck. The lovely kitty named Tucker helped his human dad propose that day.
"I proposed to my girlfriend of 7 years today … I'm bad at this kind of stuff so I had my cat help me out," said Dhareza M, a designer and photographer from New York. "To think nobody wanted him (Tucker) at the shelter... I think we scored big when we brought him home!" said Becka via reddit.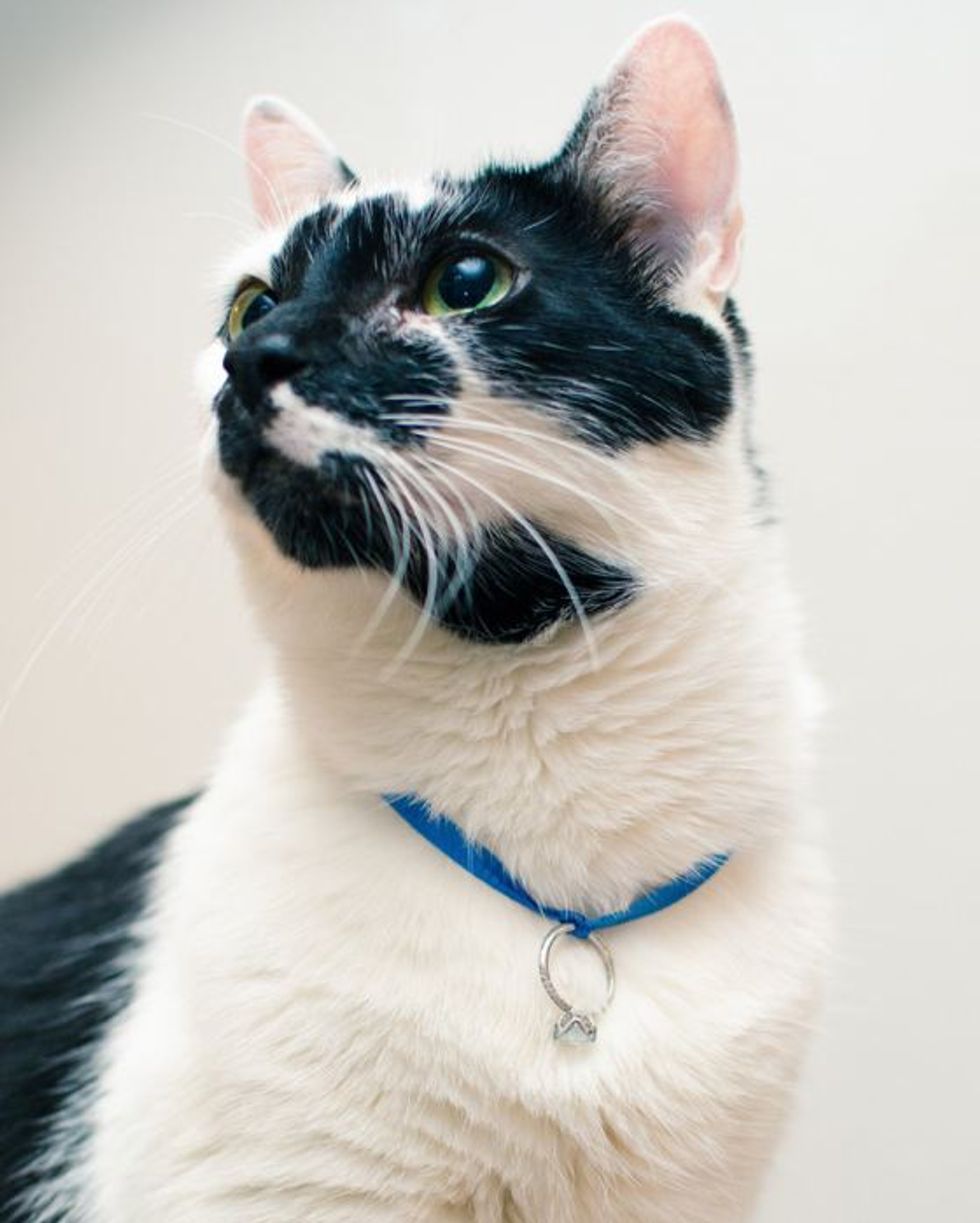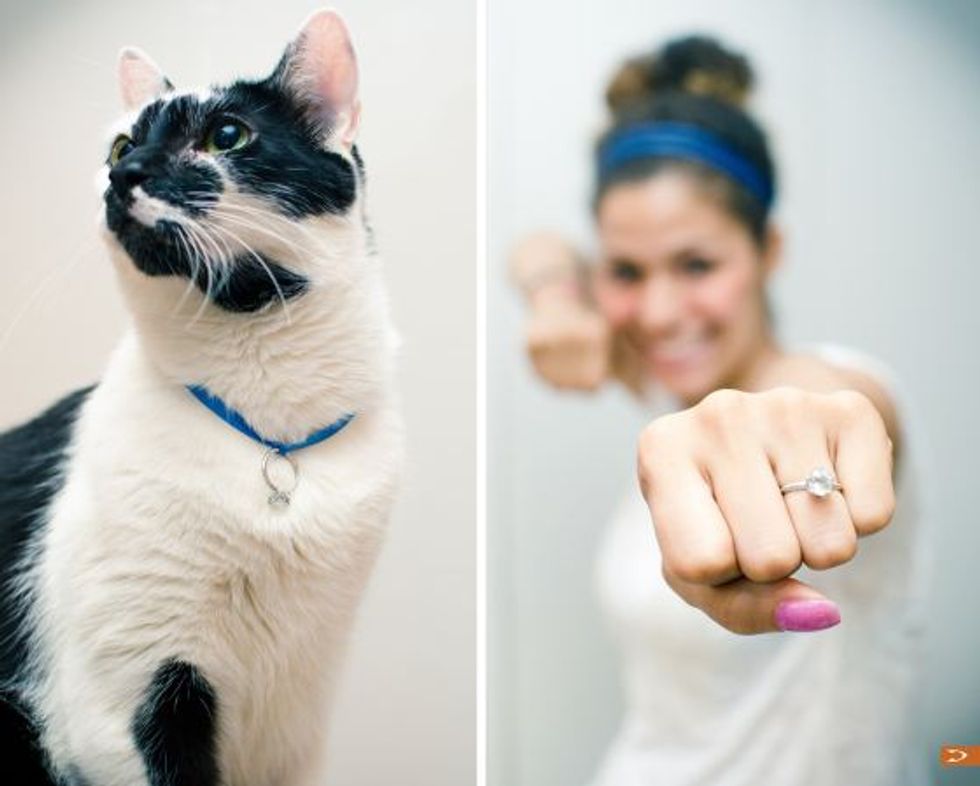 Photos by ©Dhareza Maramis.