Before Vanessa Richards met her boyfriend, Tom, who was more of a dog person, her cat Smokky was the love of her life.
As the couple's relationship progressed, the adorable feline crept her way into his heart.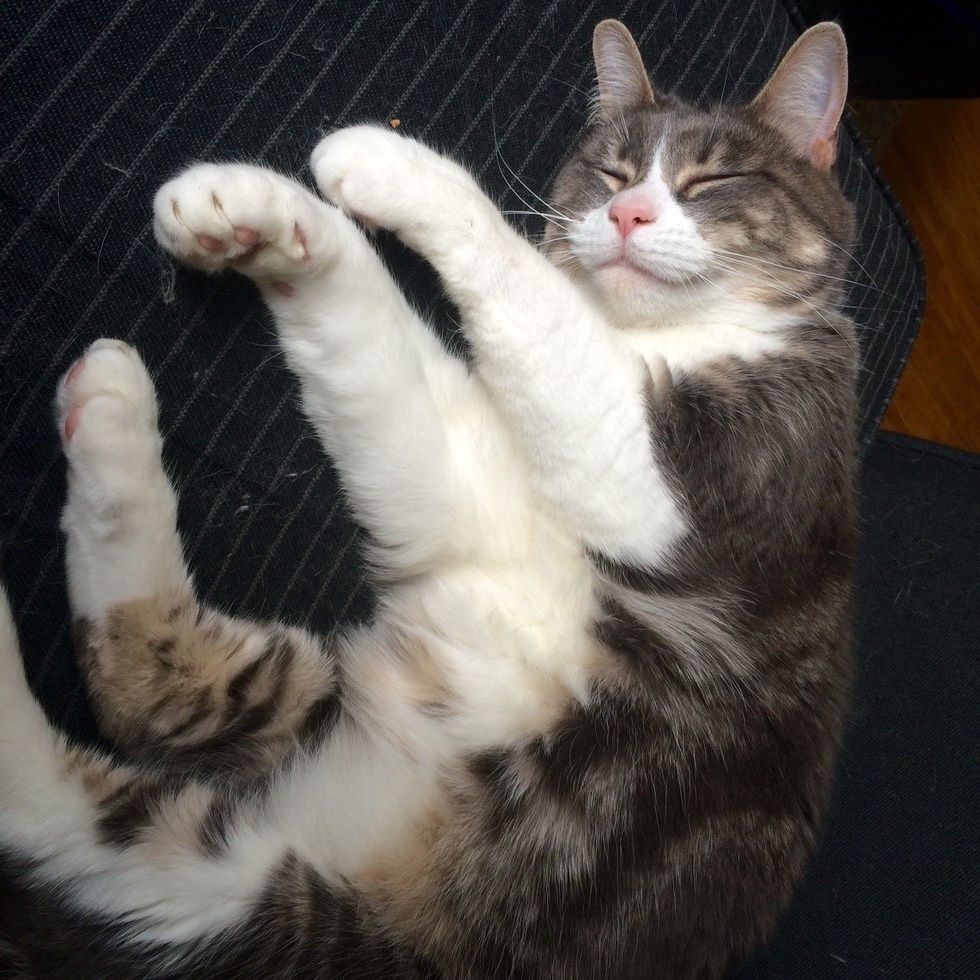 Vanessa Richards
Smokky a gorgeous gray tabby came into Vanessa's life when she was a tiny kitten born to a homeless cat. Vanessa raised her into a beautiful lady cat who loves a good conversation with her human and always makes her voice heard.
At home, Smokky is in charge, and whenever her human mom has someone over, she greets them with her tremendous charm and never fails to bring a smile to their faces. Smokky is a star and likes to make her human mom proud.

In her mind, she was the only significant other in Vanessa's life until she met Tom.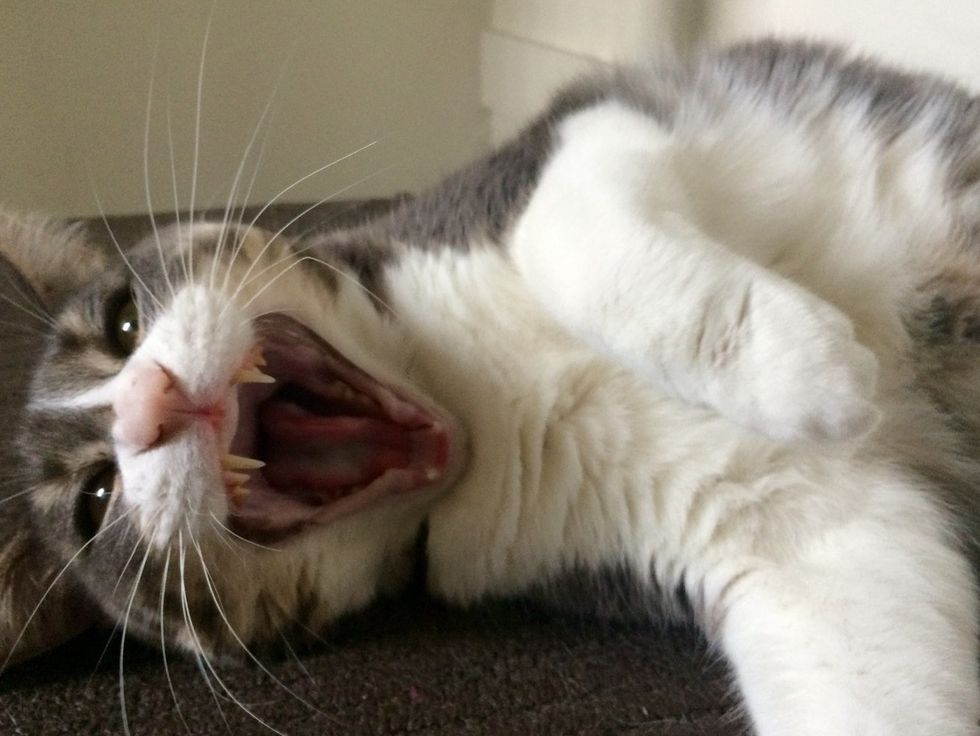 Vanessa Richards
When Smokky was introduced to Tom, she was a bit guarded. Perhaps, she could sense the chemistry between the two love birds. Smokky wasn't so sure about sharing her mom with another human but things began to change after the couple moved in together.
Just a few days after Smokky began sharing the same abode with Tom, the kitty decided that her human friend wasn't so bad and she made a move to claim him as her own by snuggling up to his shoulder for a cat nap.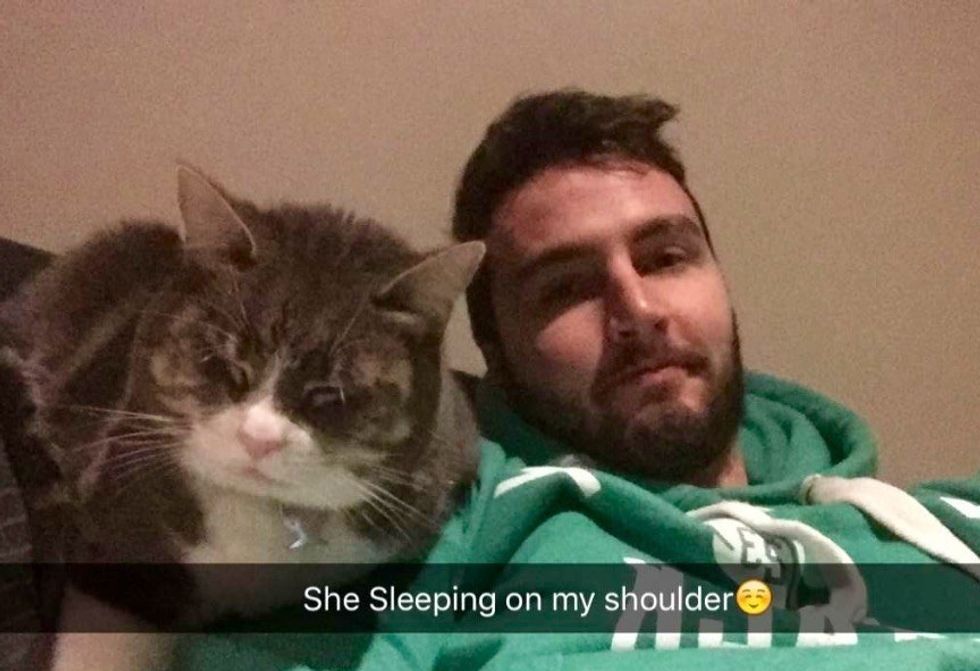 Vanessa Richards
Tom was overjoyed and didn't want to move with Smokky napping away on his shoulder. He managed to capture the adorable moment with his phone and sent it over to Vanessa as she was away for the evening.
"From that moment, they have had a beautiful bond, and he is an excellent 'cat daddy'!" Vanessa told the dodo.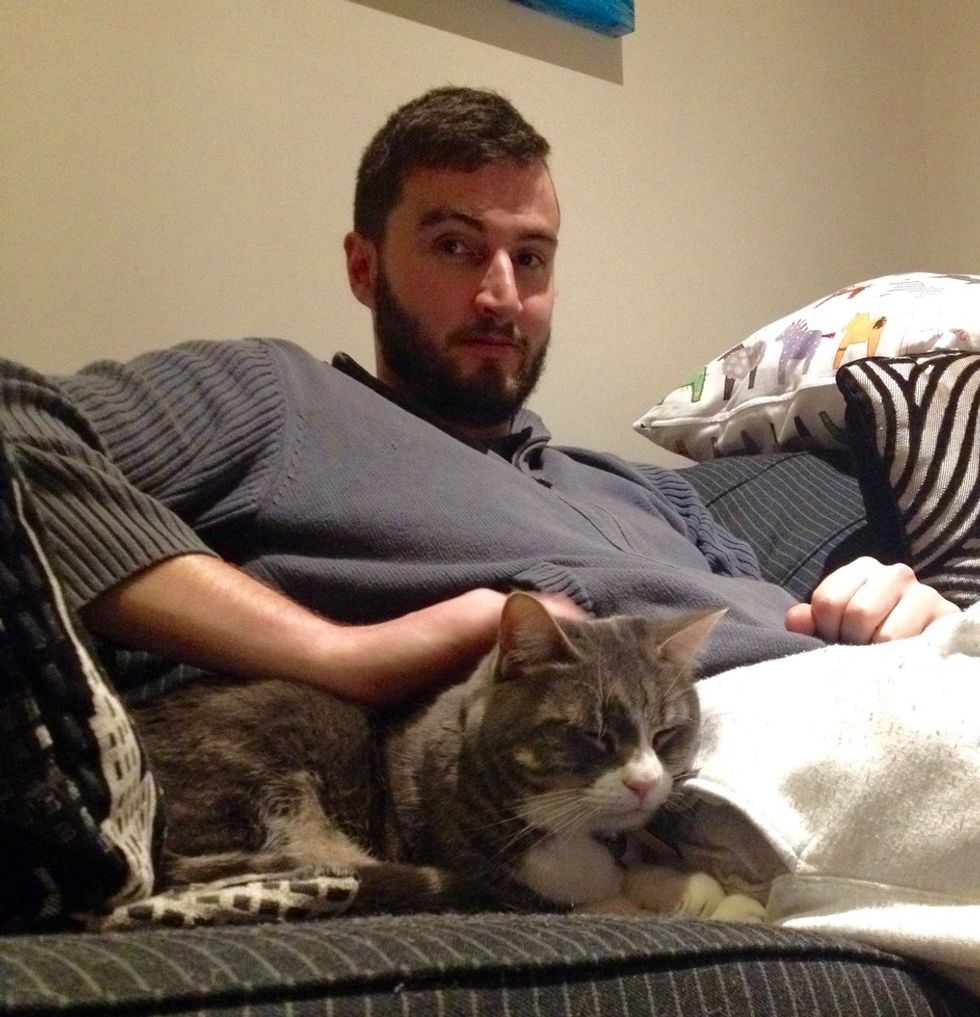 Vanessa Richards
After Tom proposed to Vanessa, they knew that they wanted Smokky to be part of their special day, so they asked their 4-legged girl for a paw with their engagement announcement.
As a very vocal and witty cat, Smokky knew just the right thing to do for a perfect photo. She meowed and talked to the camera as if she was telling everyone the good news through the lens.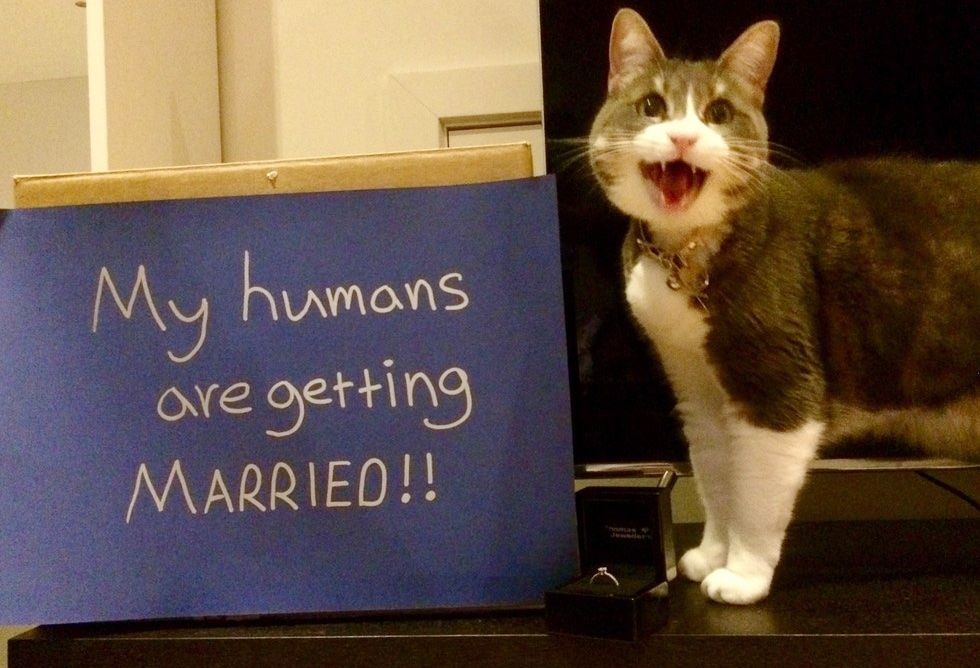 Vanessa Richards
It was the perfect delivery of the couple's engagement—an official seal of approval from Smokky to her two loving humans.

"Before I met Tom, Smokky was mine, but now she is ours and we are a happy little family of three," Richards told the dodo.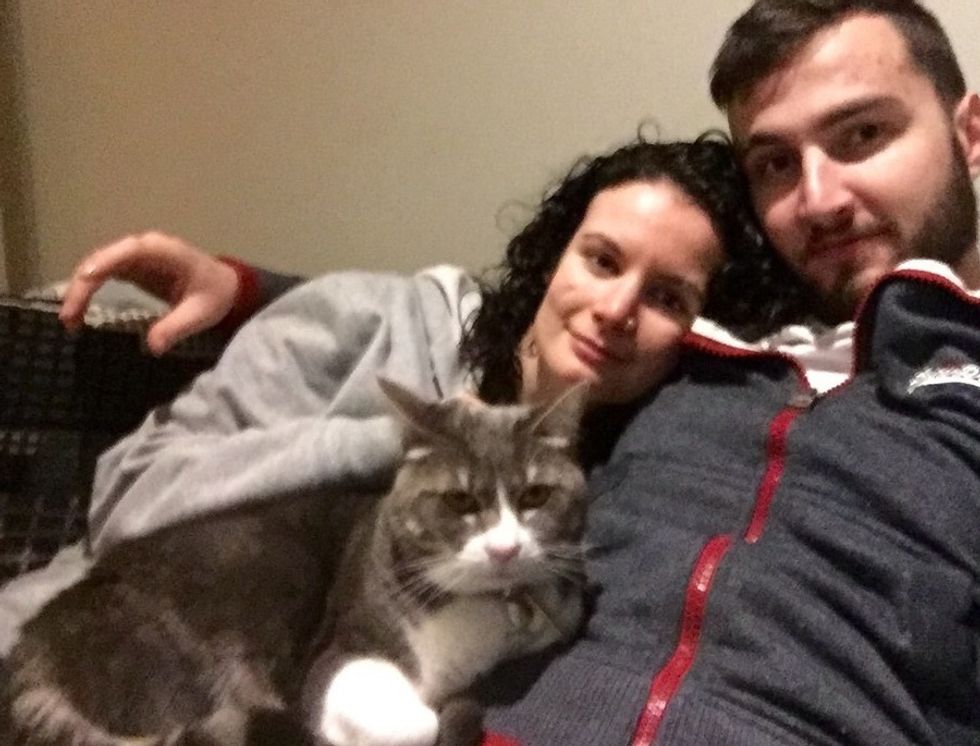 Vanessa Richards
Share this story with your friends. (h/t: thedodo)
Related story: Shelter Kitten Helps Man Propose this Thanksgiving As His Messenger