A cat named Talula helped a man propose to his girlfriend.
According to Reddit user dostoyev, a man hired his girlfriend's seriously fluffy Ragdoll cat to help him ask for hand in marriage. "My best friend put an engagement ring on the collar of his girlfriend's cat that always greets her."
When the kitty welcomed her human home as she normally does, the girlfriend was surprised by the engagement ring around her collar as she looked at her beloved feline companion.
"She said yes," dostoyev added.
I mean, just look at that face and that fluffy lion mane! It was the purrfect proposal!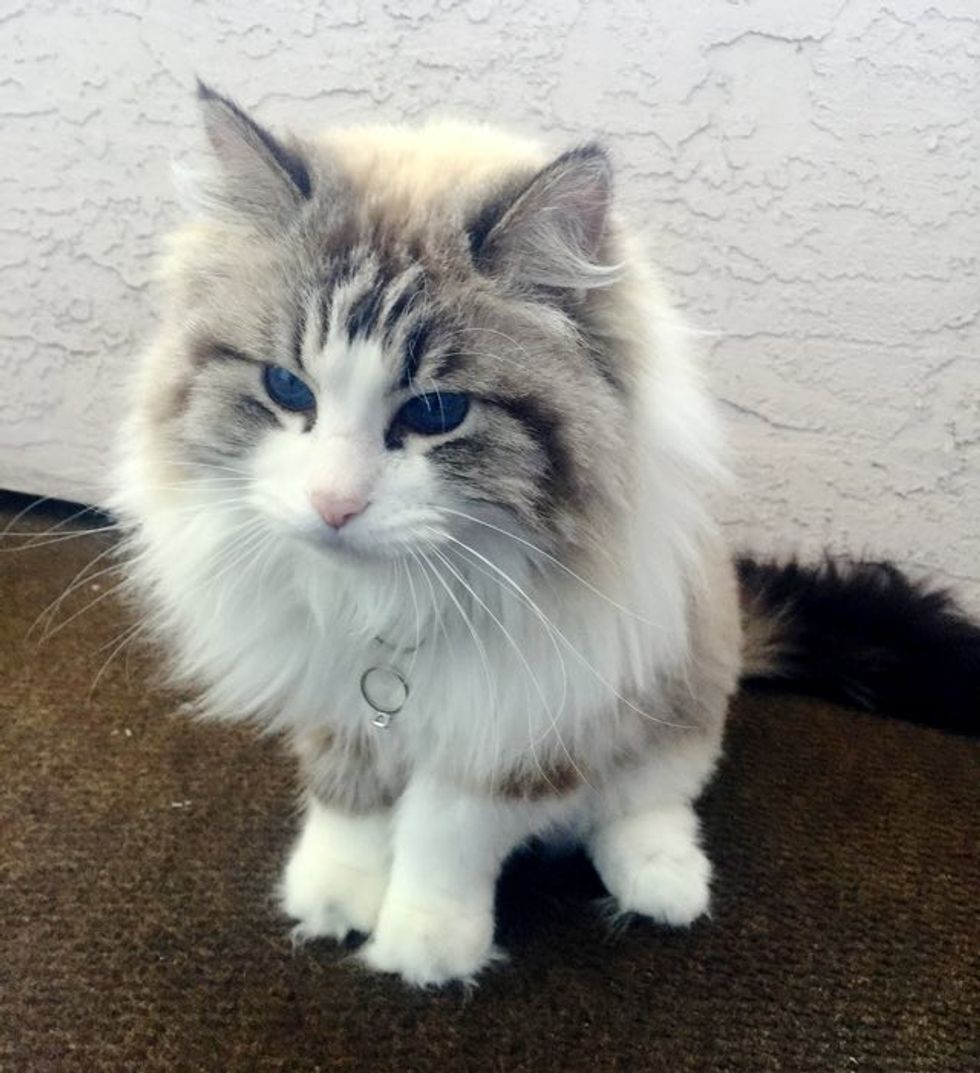 "She said Yes!"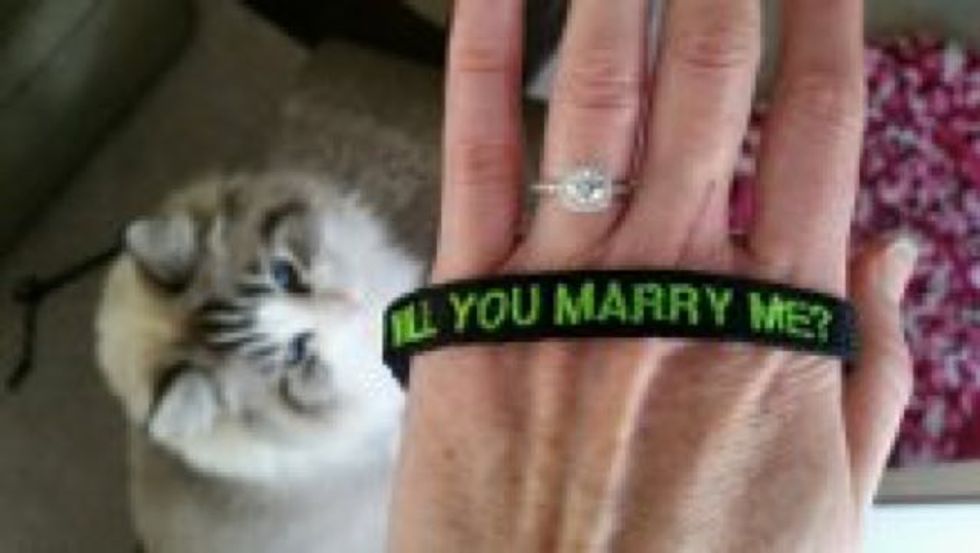 Though we don't have a video of the proposal that Talula helped make happen, we believe it probably went something like the video below: Brad and Britney are both cat lovers, so on the day of his marriage proposal, he adopted two kittens and surprised his then girlfriend with a ring along with their new furry family members.