A man got the best moral support from his closest friend Pizza the cat when he was about to propose to the woman of his dreams.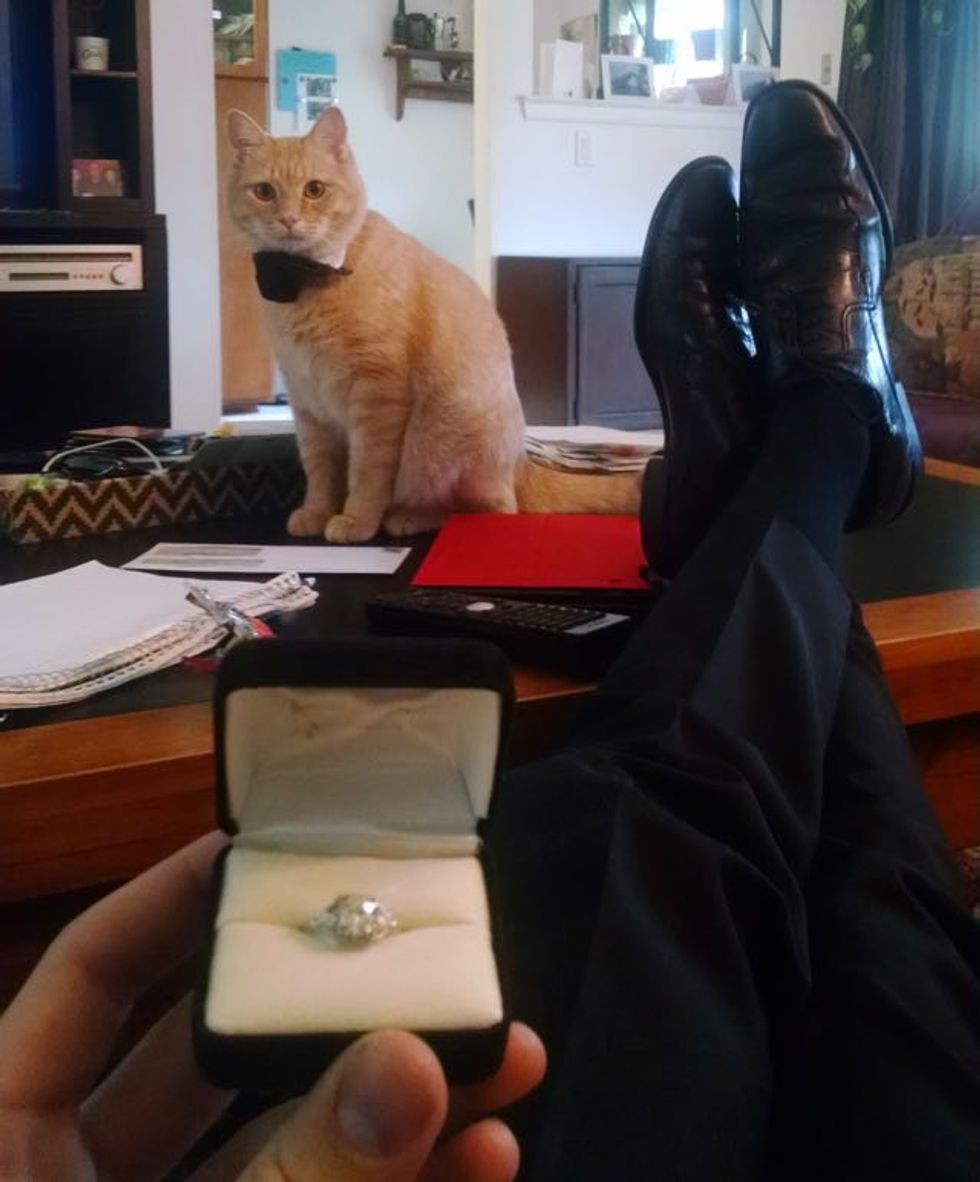 "I am just sitting here waiting for my girlfriend to get home so I can propose to her. Pizza the cat is here for moral and bowtie support," imgur user TheHammer5390 wrote.
Pizza used his charm and cuteness to lend his human a helping paw when his girlfriend finally arrived.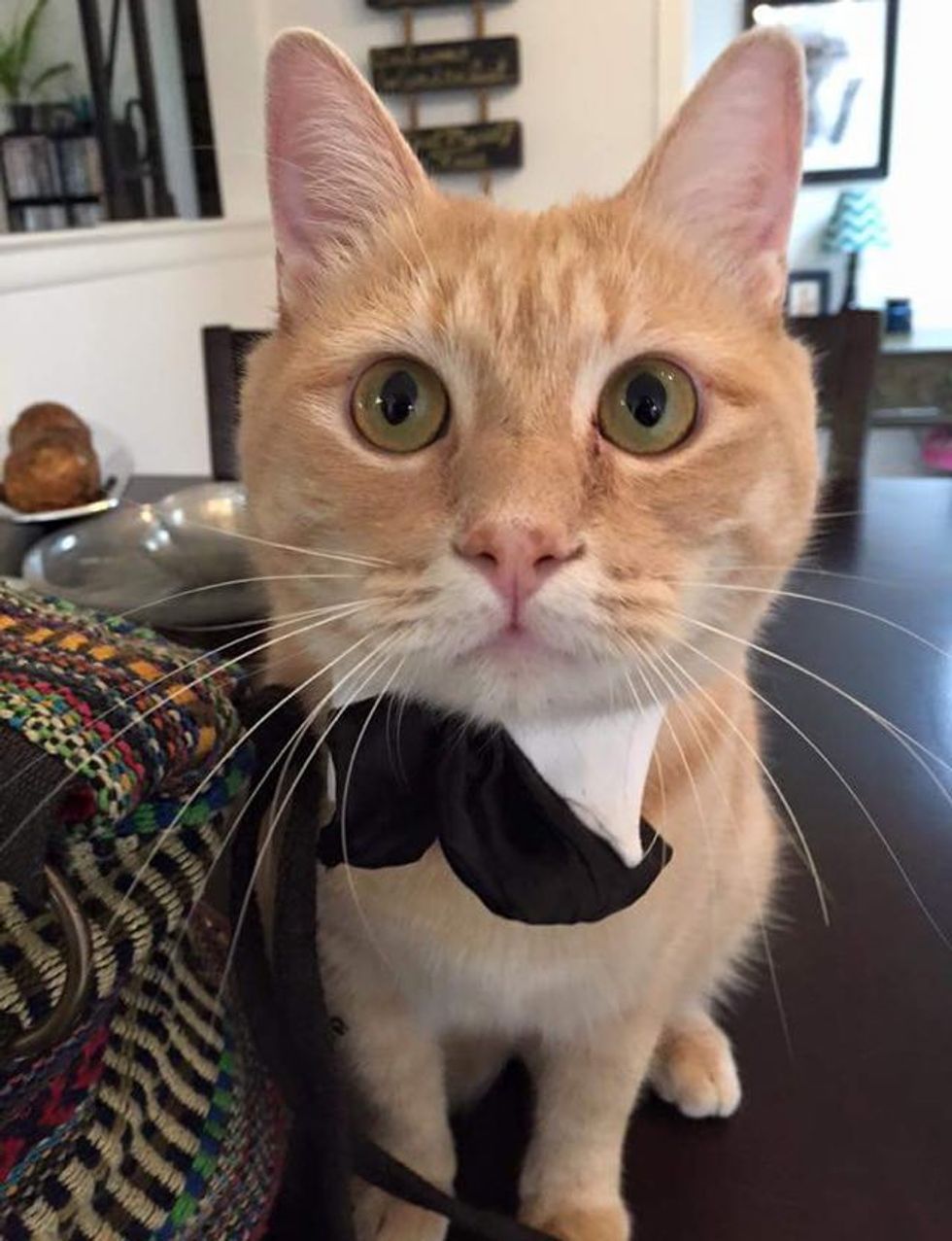 "She said yes!!!!"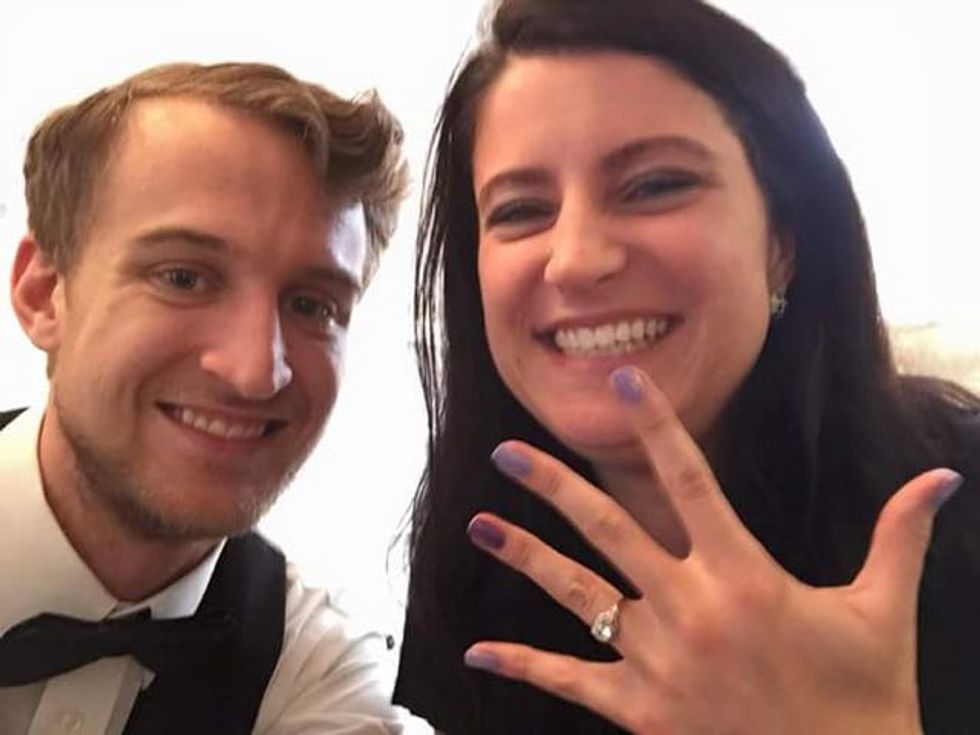 The newly engaged couple were so happy that Pizza could be there to witness the sweetest moment of their lives. "He was the best Meowral support a guy could ask for!" he added via imgur.
Maybe a kitty themed wedding is in order? :) Watch this cute video starring adorable rescue kitties.
All the kitties in this video have been adopted! :)