They needed some help, so their friend got them the purrfect solution.
"We told our farmer friend we had a mouse problem. This is what she gave us," reddit user K8terSan said.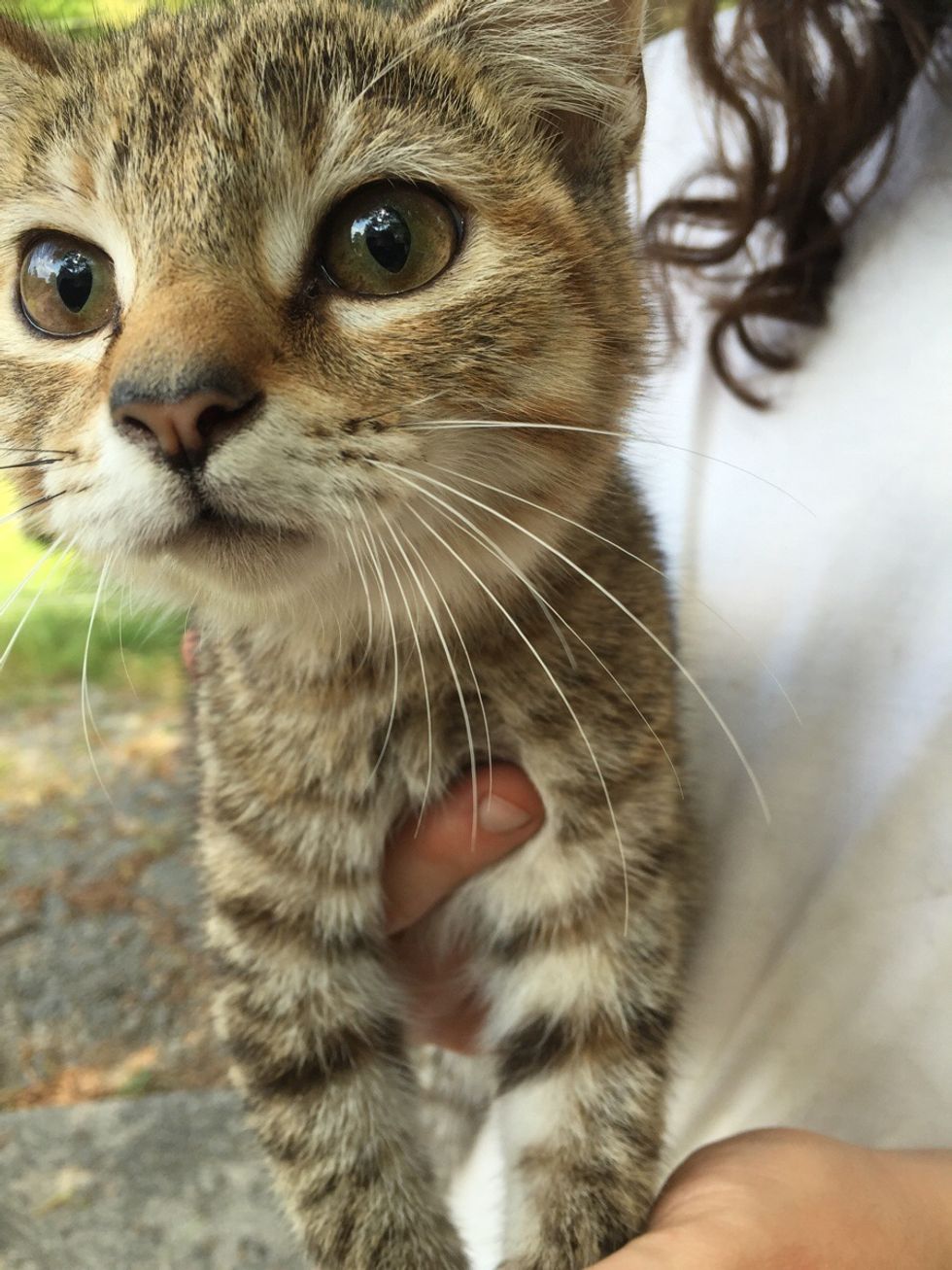 Photo: K8terSan
When they met their "solution", they fell in love.
"She has an incredibly long tail and hunts like no other. We live in North Carolina and we've been joking all afternoon she is part bobcat," K8terSan said. "The coloring is very unique and has some intense stripes... she has black tips on the ends of her ears and white underneath. And huge teeth."
"We love her to pieces already."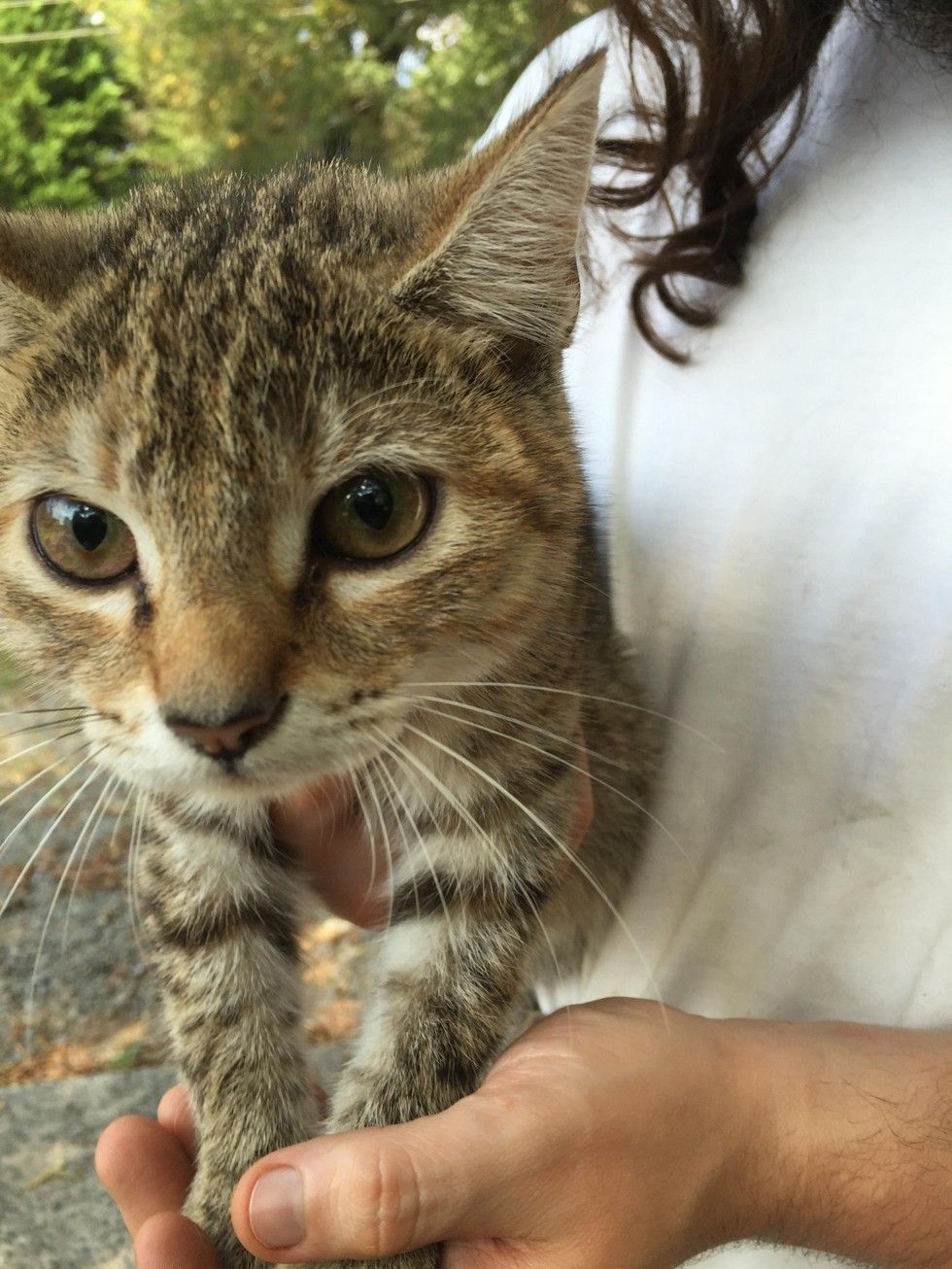 Photo: K8terSan
They haven't settled on a name yet, but they have been calling her "Killer".
"Killer is already accepted into the family."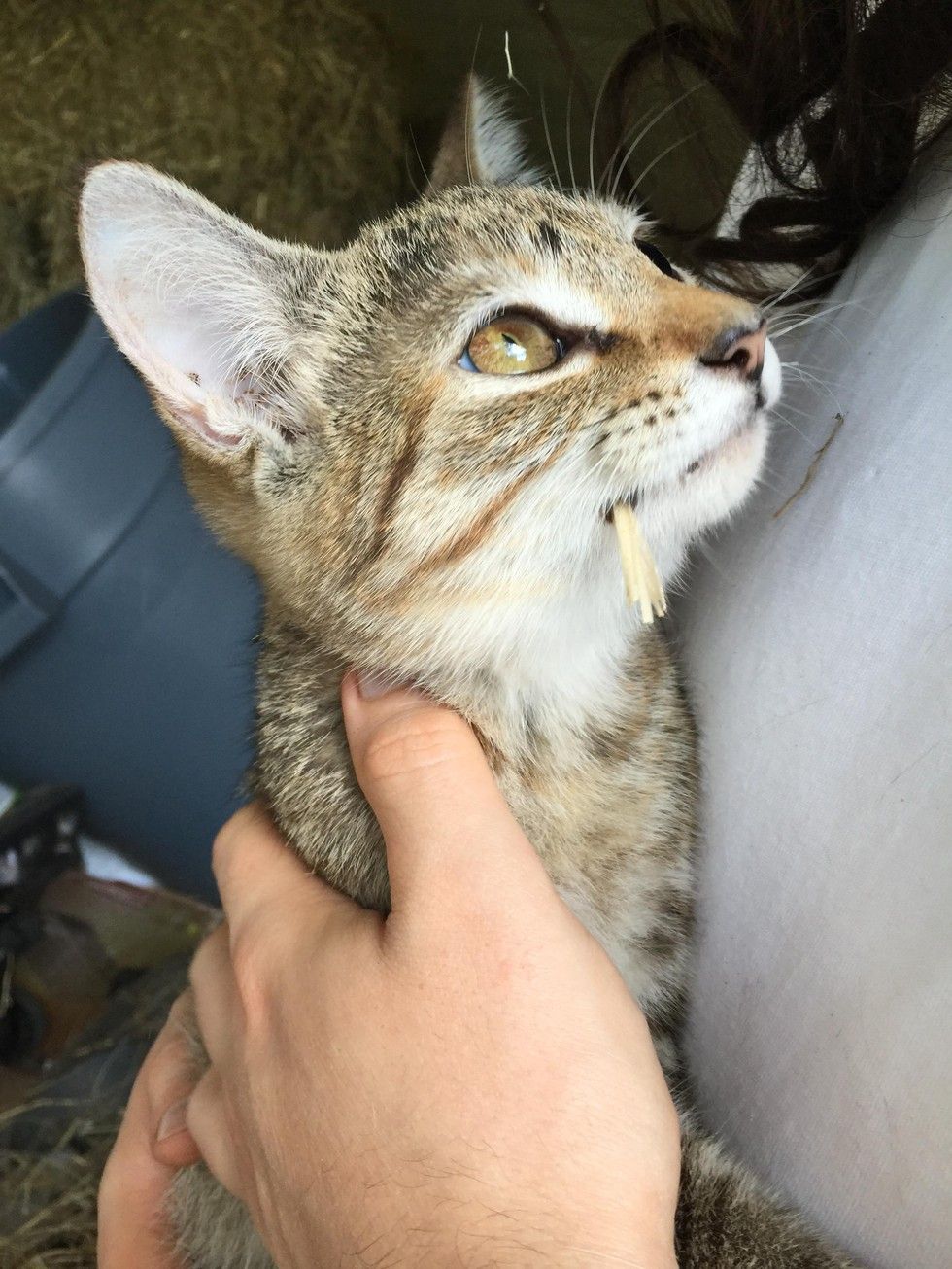 Photo: K8terSan
Cats have helped humans with rodent issues for centuries. A brewery in Chicago has adopted 3 feral cats, and several local farms in the State of Washington have hired homeless kitties to help them keep the mice at bay.
Killer is more than ready for her job and her forever loving home.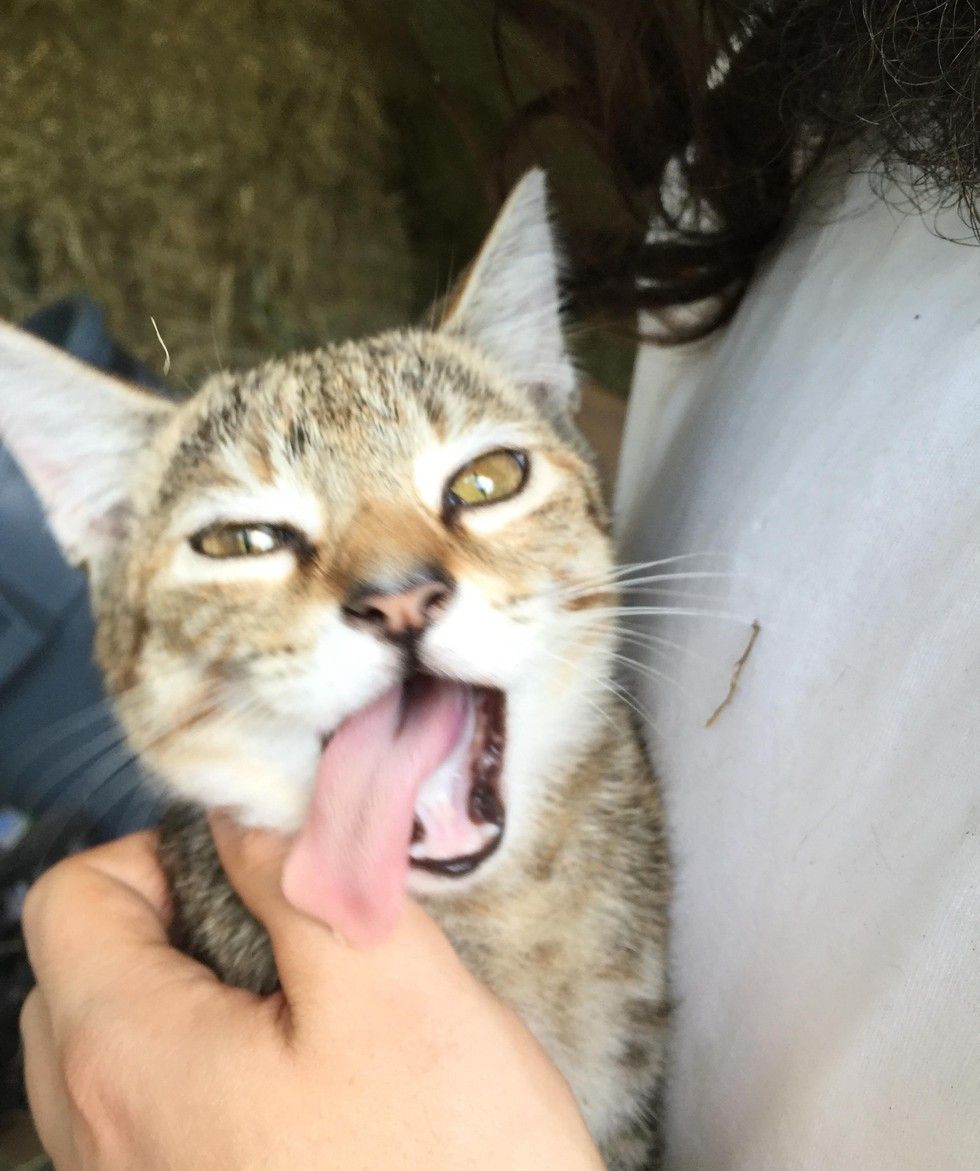 Photo: K8terSan
Share this story with your friends.
Related story: He's Been a Ship's Mouser Cat for 15 Years Since They Found Him as a Stray