Every day when farmer Corey Karmann of Nebraska comes home from work, there is a gang of kitties waiting for him at his front door, greeting him and demanding food.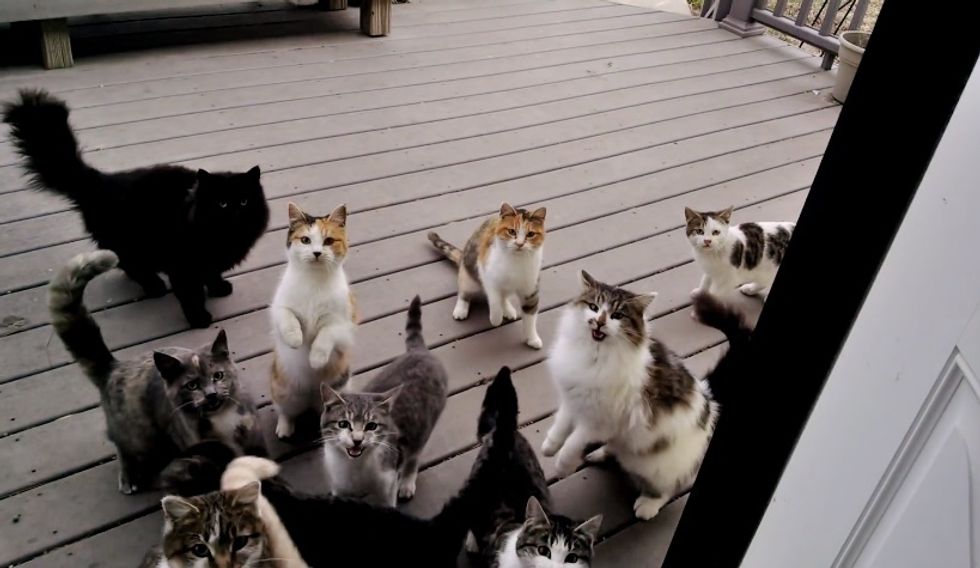 Courtesy: Corey Karmann
Karmann has acquired a gang of purrfessional mousers for his family farm. He gave them a home, and the kitties help him keep the mice at bay. When it's dinner time, they congregate by his front door.
"That's the farm i've grown up on, and live at now. We've always kept cats around. There is a lot of grain storage around, so that means a LOT of mice," Karmann told Love Meow.
Karmann hasn't seen a single mouse in years thanks to the wonderful work by their feline friends. "There's currently 12 cats that go back and forth between my house and my dad's house, which is about 150 yards away on the other end of the property."
The cats very much prefer living on the farm than inside their house as the kitties believe they are the real owners of the farm.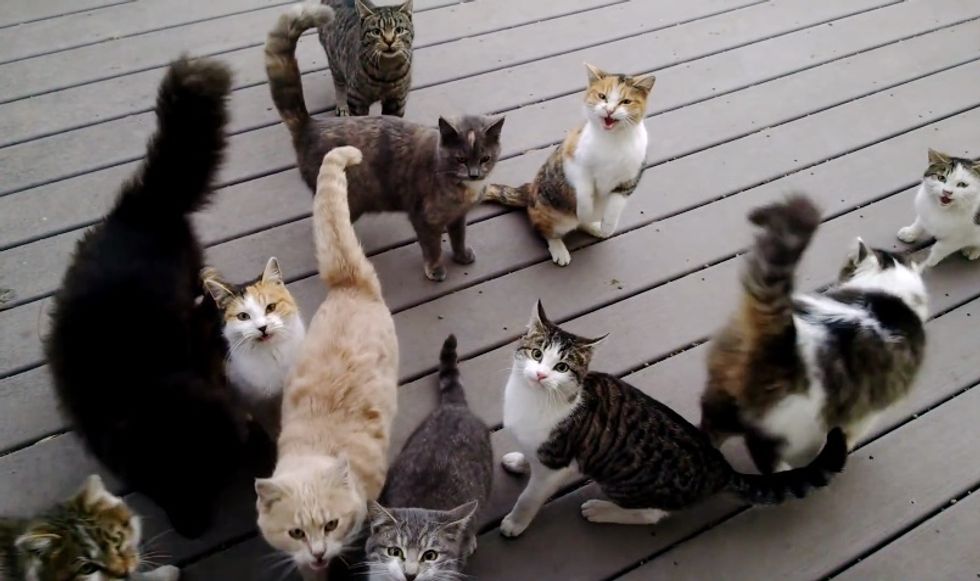 Courtesy: Corey Karmann
"(It's) mostly a run and hunt group, but a few do anything they can to get my attention for a good pet and ear scritches," he said. "I pet them regularly."
Karmann and his family take care of the cats, keep them well fed and vetted. In return, "the cats take care of mice, rats and other pests on the property," he said.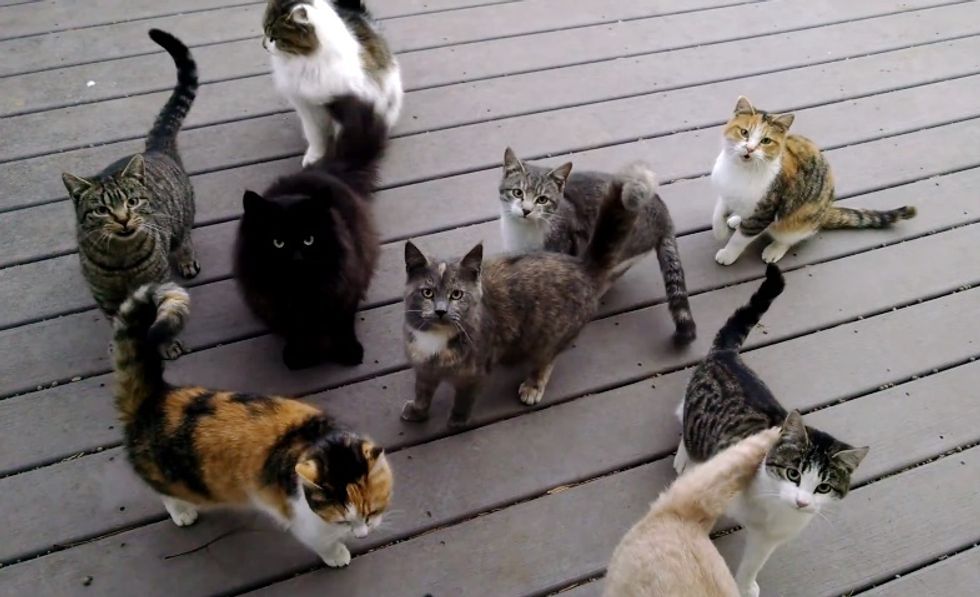 Courtesy: Corey Karmann
"When they hear the food bowl there's a couple quiet meows. Once the door opens, it's like the feature band hit the stage."
Karmann decided to capture the moment of the kitties waiting at the door, demanding food. As soon as he finished recording, he gave them their proper food bowl filled with their favorite food. The kitties were very pleased.
Watch the video here:
"They hunt rodents for me, and I take care of them. They live a happy life," he said.
Every single day!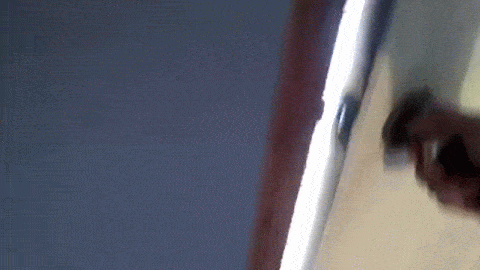 Courtesy: Corey Karmann
Share this cute story with your friends.
Related story: Shelter Saves Homeless Cats by Helping Them Find a Job