Erik the Red has been the rodent control officer on the CSS Acadia in Halifax, Nova Scotia for more than 15 years. Named after the famed Viking, Erik was found by Acadia shipkeeper Stephen Read back in 1999 when he was a malnourished little stray.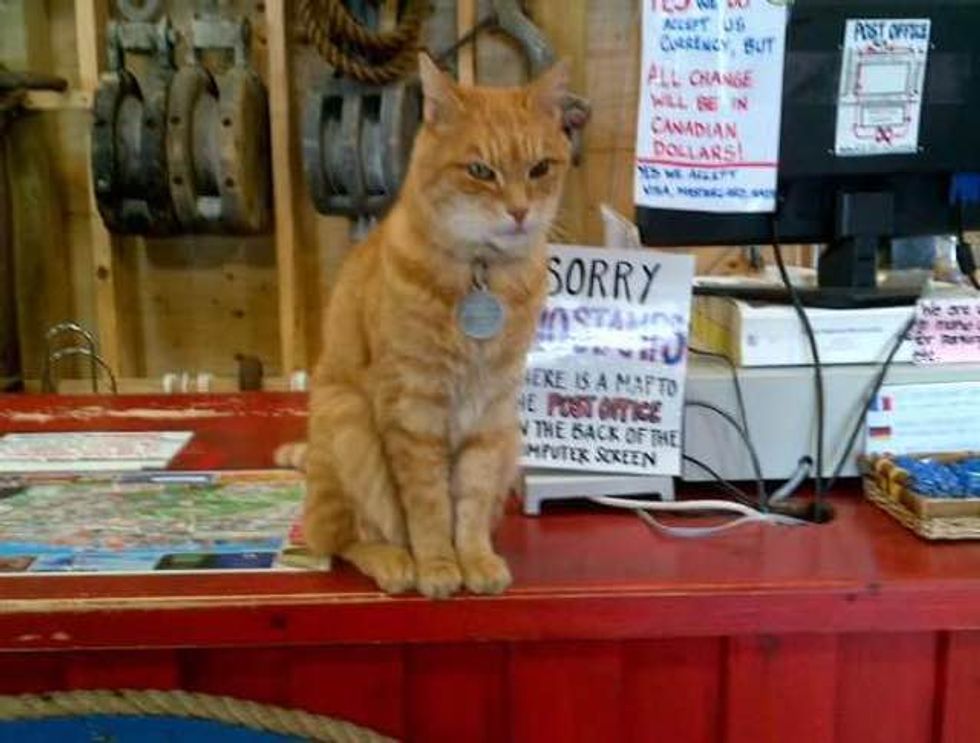 He followed Read back to the vessel. "I was walking through streets of Halifax one night with a friend, and this cat started following us, street after street after street…" said Read. (thestar.com)
Read joked that this little ginger kitty must have heard about their former Acadia mouser Clare who was not too passionate about her job.
More info: Maritime Museum of the Atlantic | twitter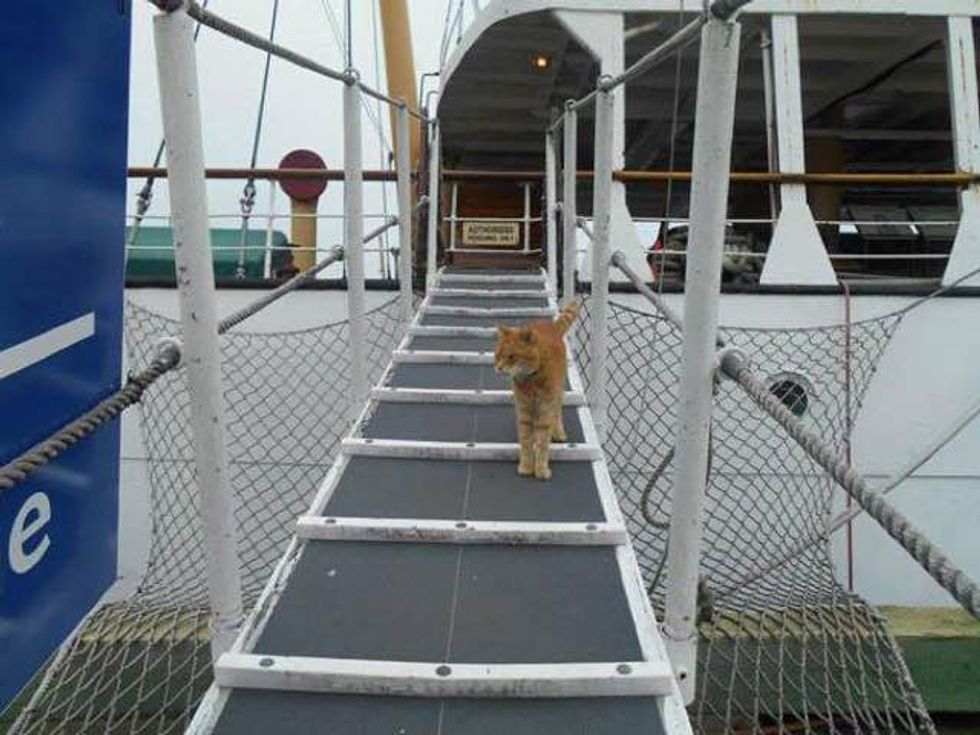 "He really had to hit the ground running when he came on board… but he more than proved his mettle," said Read. Erik would patrol the entire waterfront from Purdy's Wharf to Pier 21.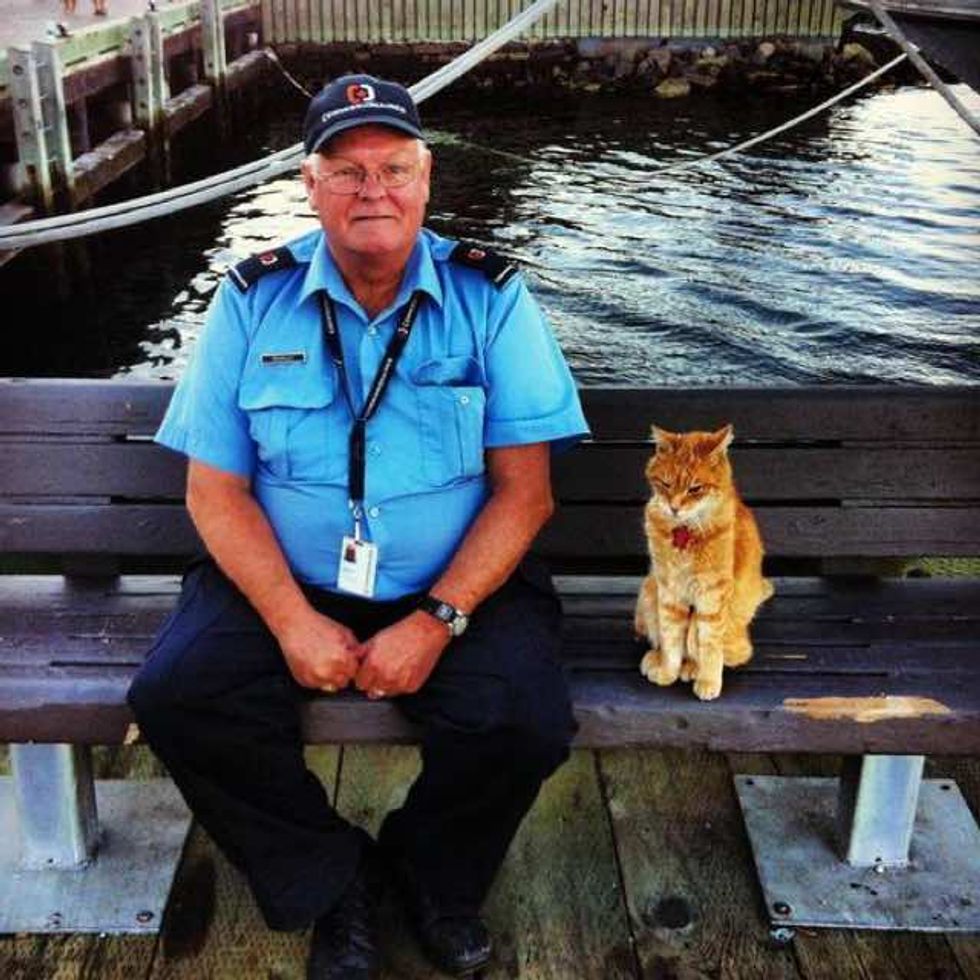 "He's my buddy, and my valued co-worker. I've known three of the four rodent control officers who have been on board this ship since 1981, and he's been the best that I've seen. He was the most efficient and the most consistent."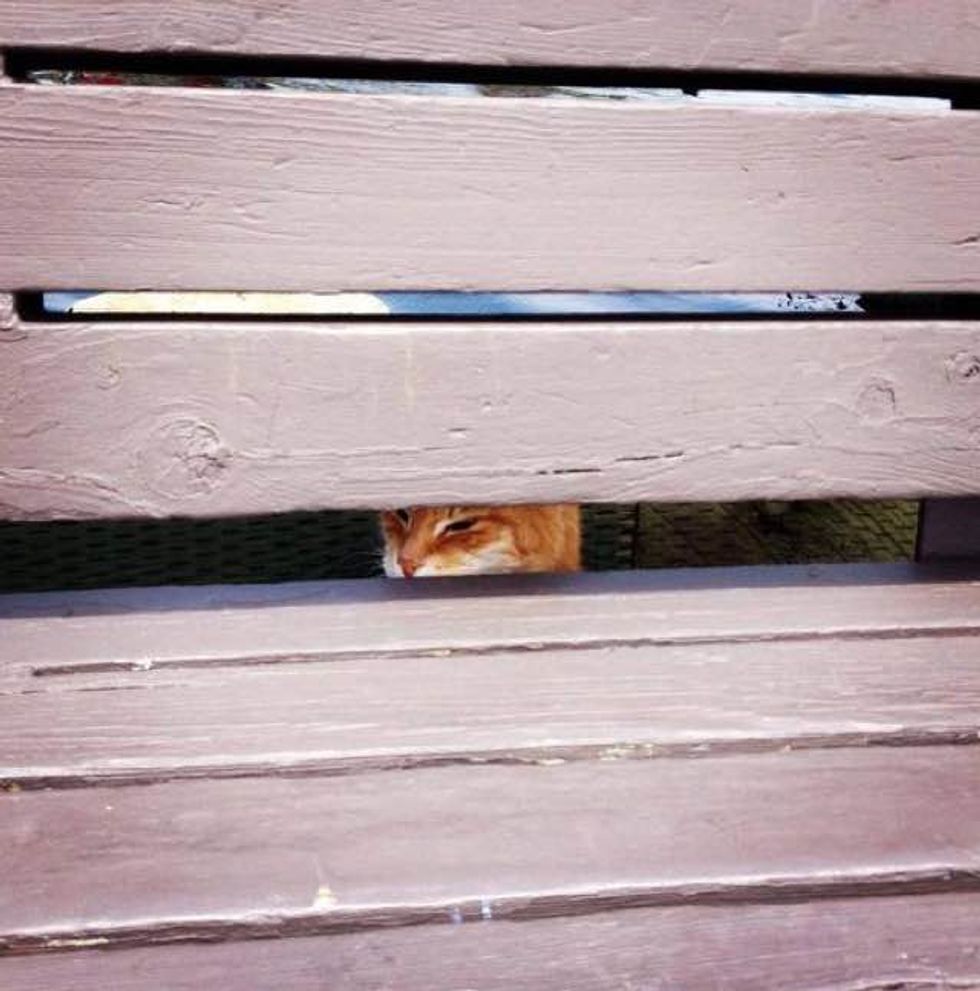 Erik and Read have spent more than 15 years together on the ship, with the kitty sometimes bringing him 'gifts', often in the bottom of his shoe. "I understand that it was a symbolic gift, and I was grateful for it, after the initial shock," he said.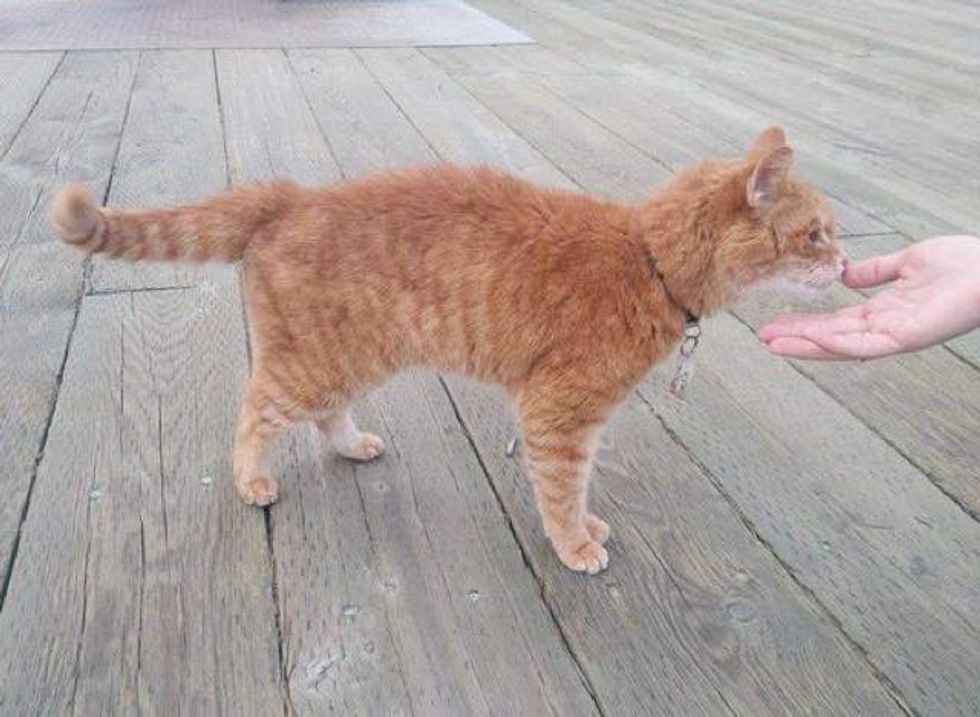 The ginger feline is somewhere between 17 and 20. He's been semi-retired for a few years and now lives at a comfortable home in Halifax's north end.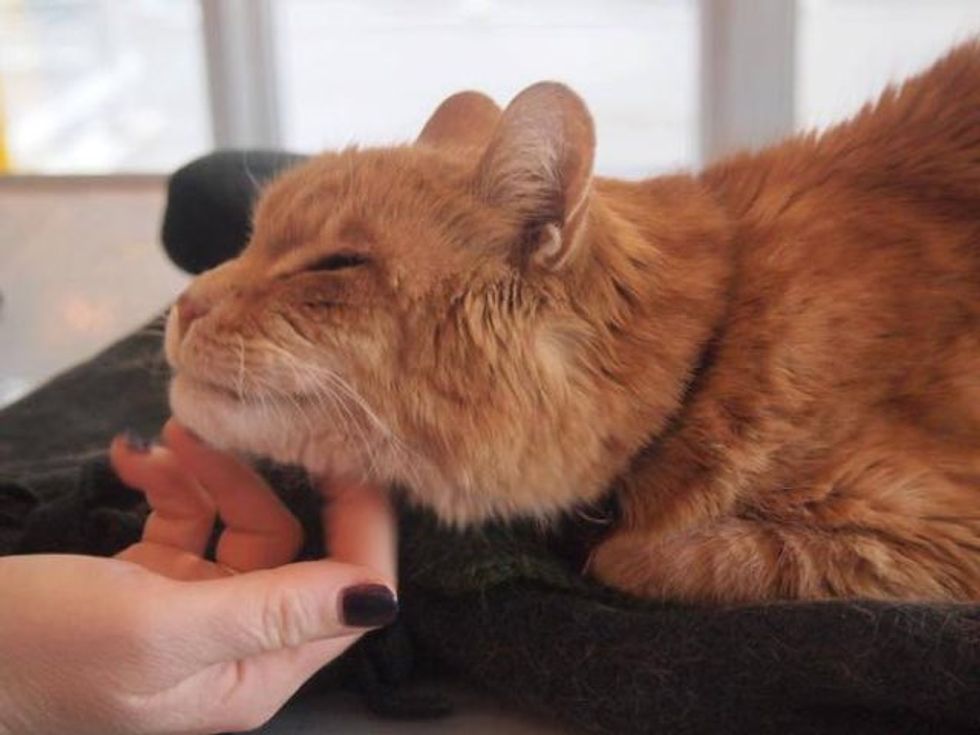 The friendly cat recently lost his left eye due to melanoma. With his age and the harsh winters, it was time for him to go into retirement.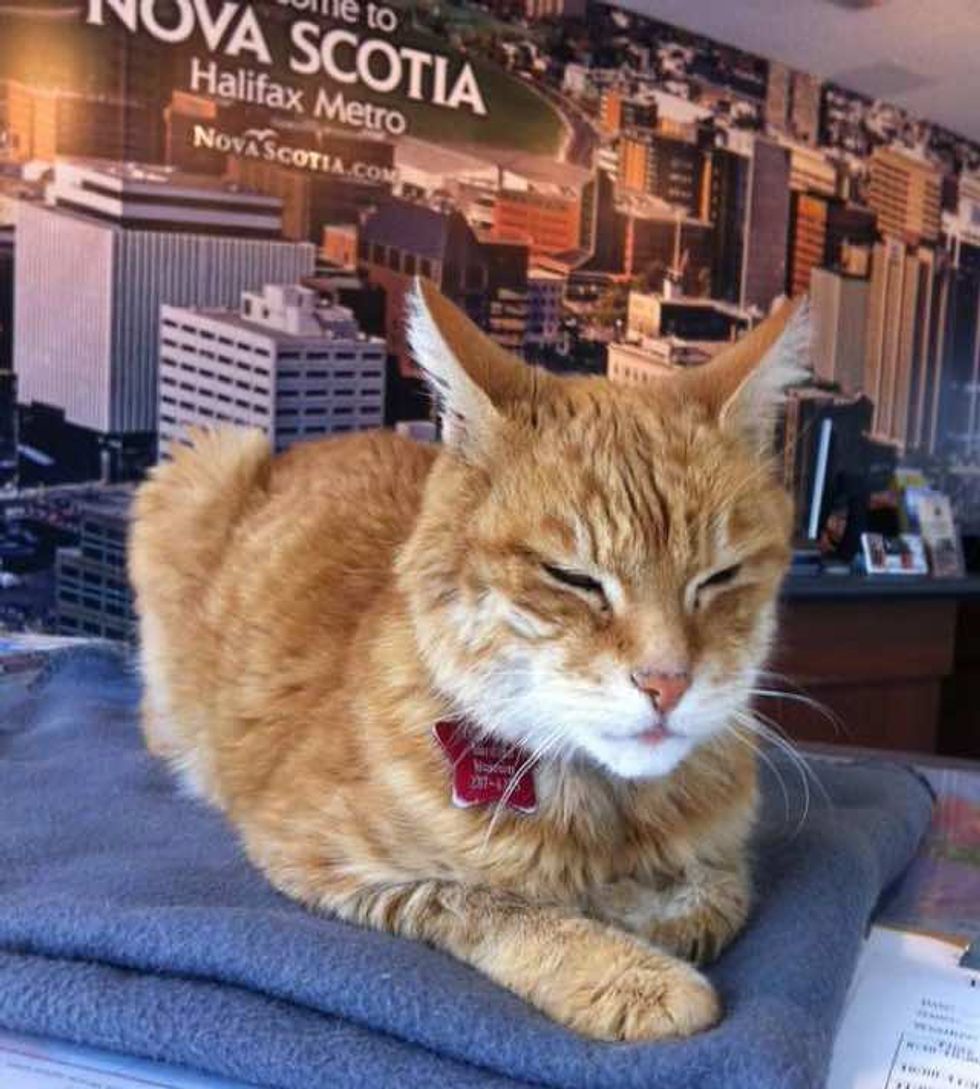 Many people came to his retirement party on Sunday, sharing fond memories they had with Erik on their guest books in the Acadia's chart room. "One Halifax resident described how Erik brightened her walks to and from work, while another lamented they will never be able to look at another orange cat without thinking of him," The Star reported.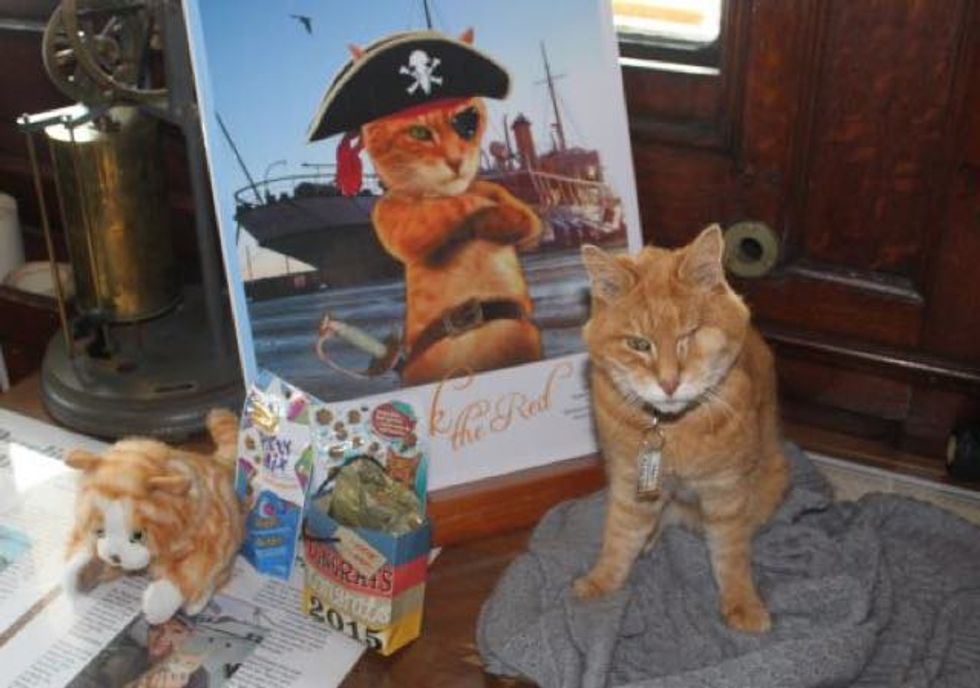 Erik slept through most of the party, occasionally opening his one eye to take a peek at who was petting him.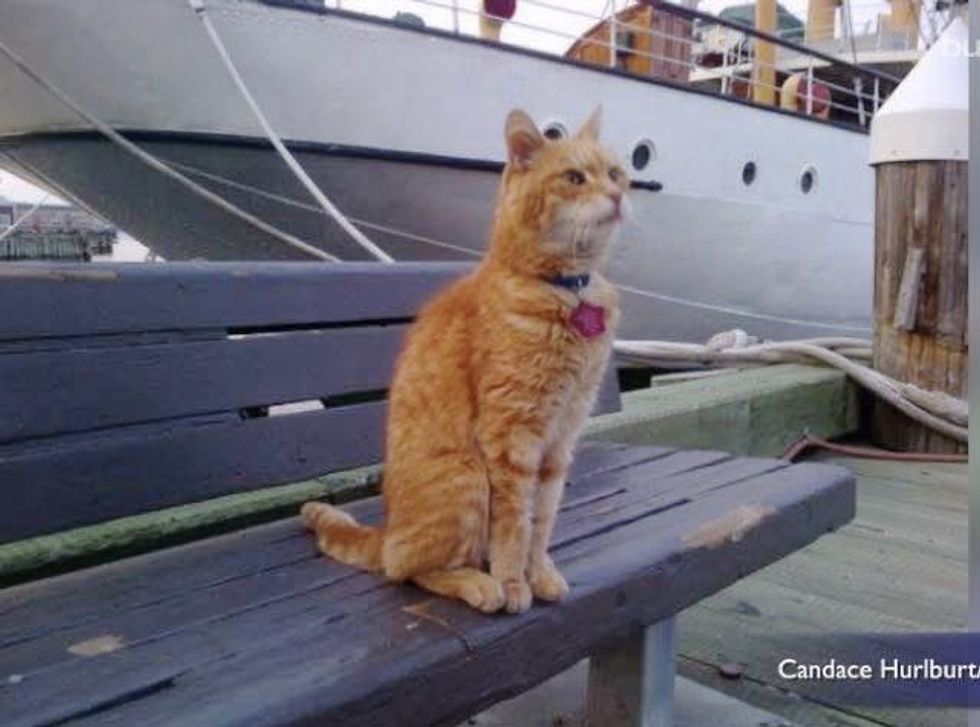 Watch this video: