Whiskey Anne has a face that makes heads turn. She has two different colored eyes - blue and yellow. This orphan stray had a rough beginning until she found the person she went home with.
"We found her as a stray when she was approx 6 months old. When we found her she was also missing four of her toes on one of her paws. I have to tell you that she is one of the sweetest kitty's ever. If I hadn't promised my eldest son he could name our next pet , she would have been called either Li-Kitty Split or Orphan Annie," said Whiskey Anne's family via reddit.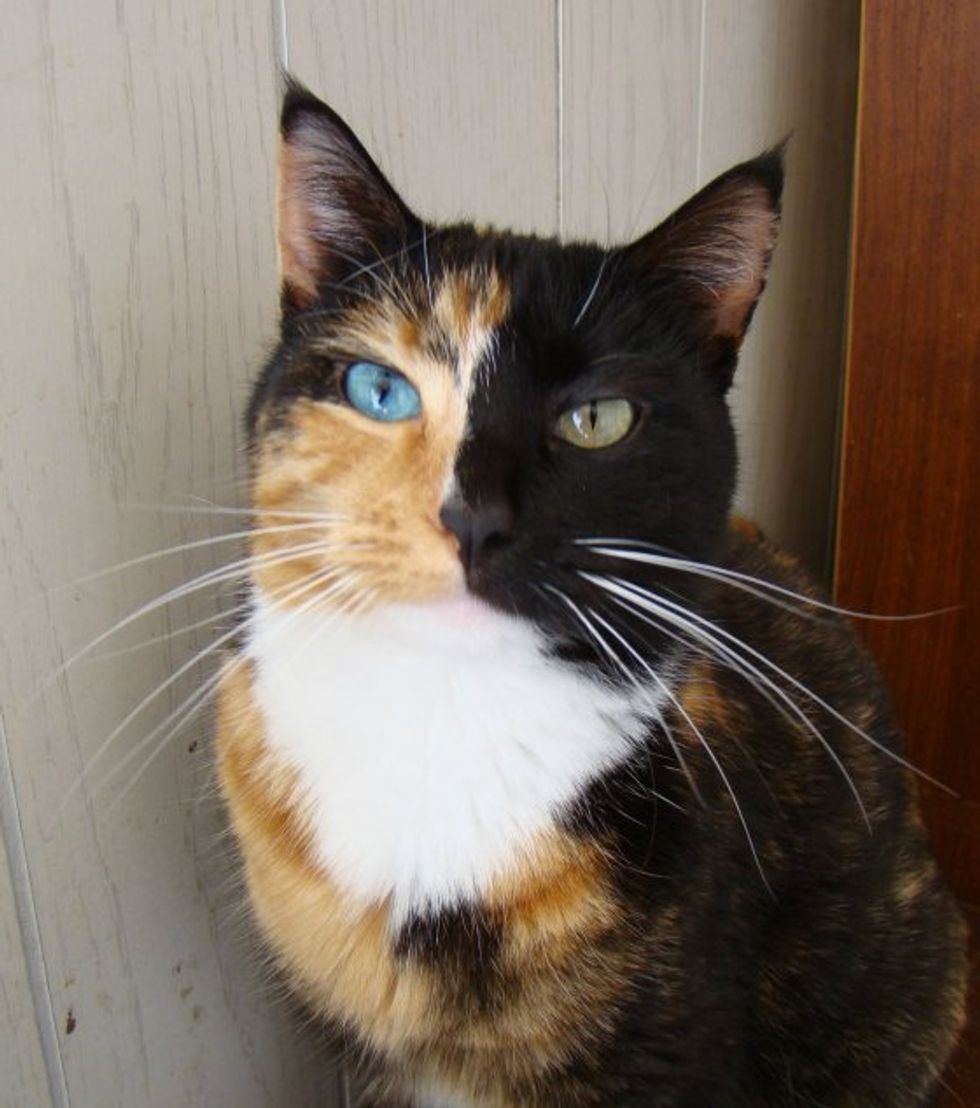 Photo by chickiej75 via reddit.