A woman from Connecticut went to adopt two kittens but ended up rescuing their brother too.
"I couldn't leave their only other sibling behind."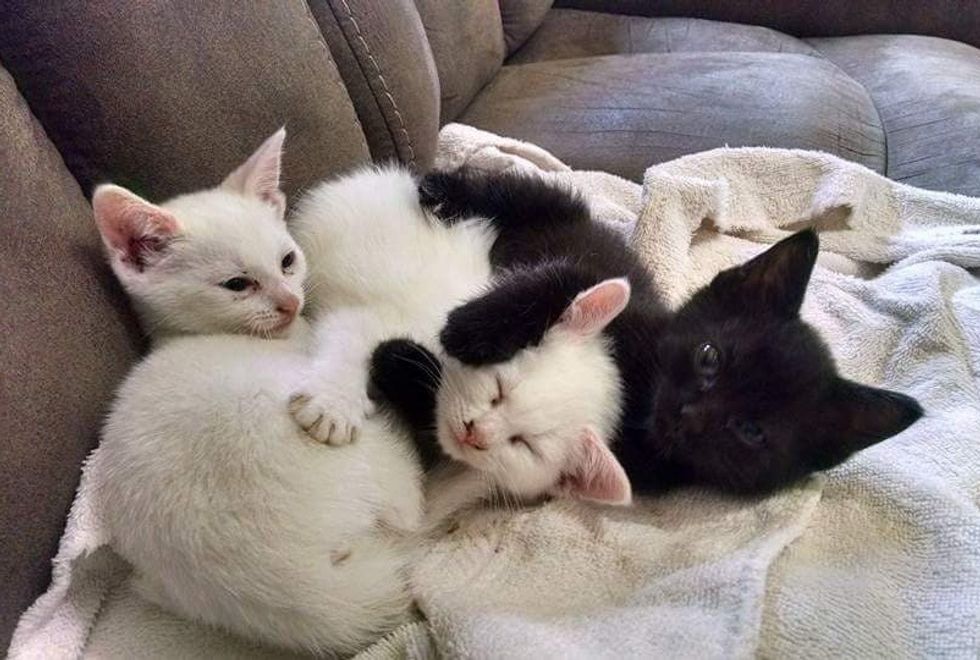 Samantha St John
Samantha St John was grieving the loss of her 13-year-old cat Mickey when she heard about a feral barn cat, who had babies. When the owner of the barn told her about two bonded kitten sisters, she immediately offered to adopt them.

Later, she found out that there was a third kitten, a boy. "When it turned out the whole litter was three, I said I'd take them all. I could't leave one behind," Samantha told Love Meow.
"I'm glad I did because the mom cat ended up leaving the kittens at about four weeks old and never returned for them."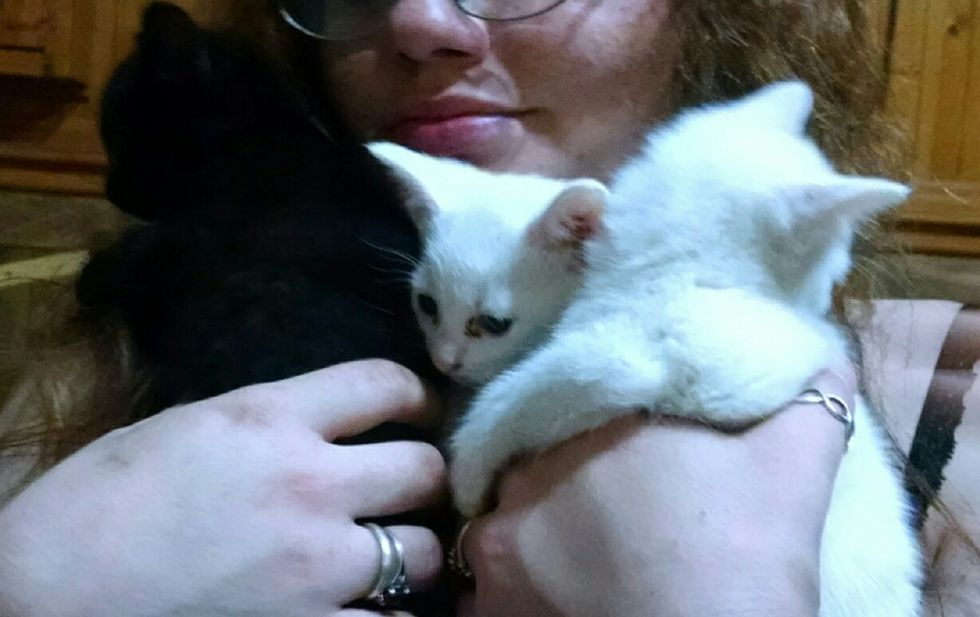 Samantha St John
Samantha who has had cats all her life, took in the kittens a week later and continued to raise them with love and care.
"I bottle fed them for a little while and got them vet care (for an upper respiratory infection) but they were healthy otherwise."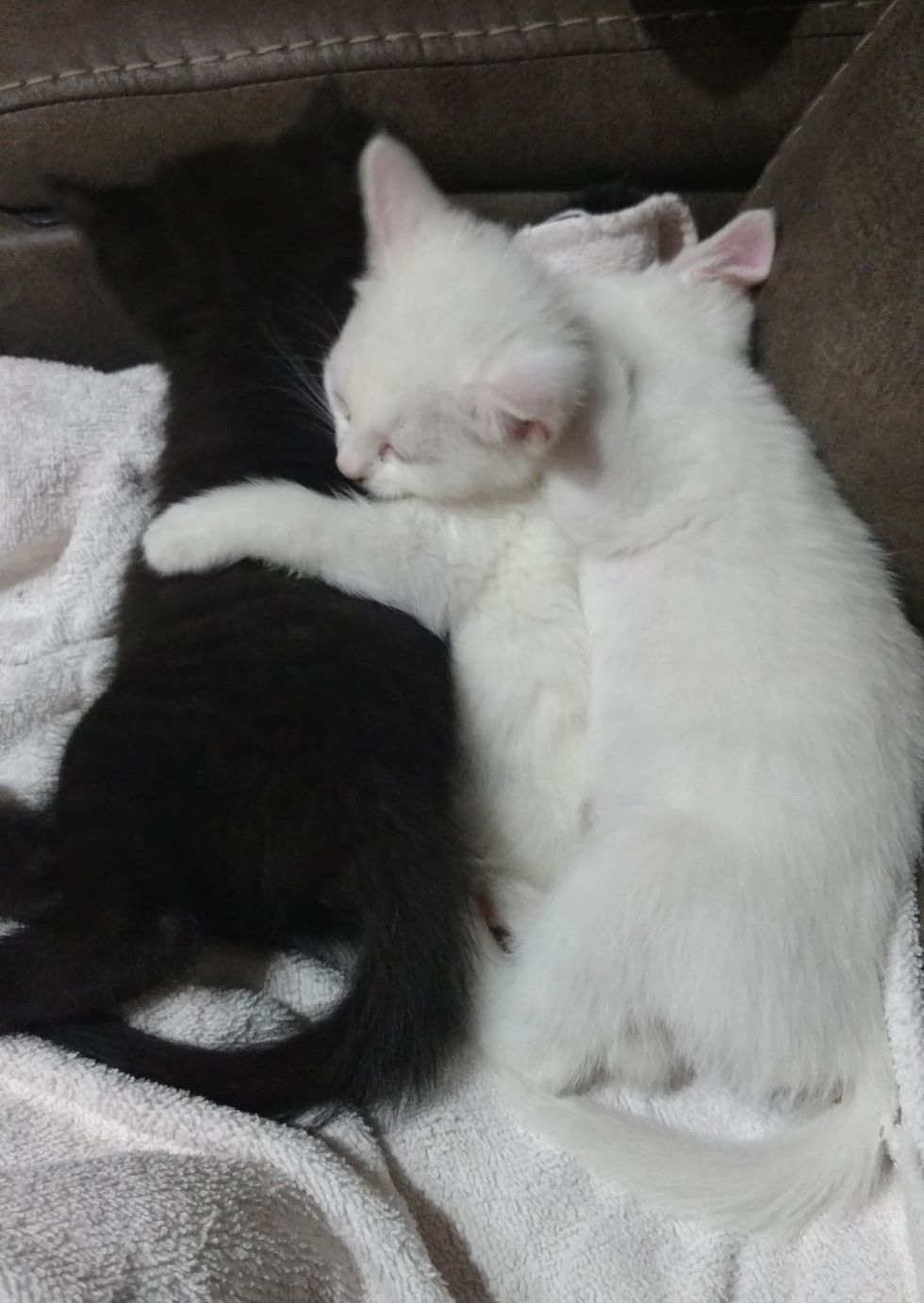 Samantha St John
The trio shared a very strong bond. The only brother in the litter clung to his sisters and wouldn't leave their side.
The three were very close and did everything together.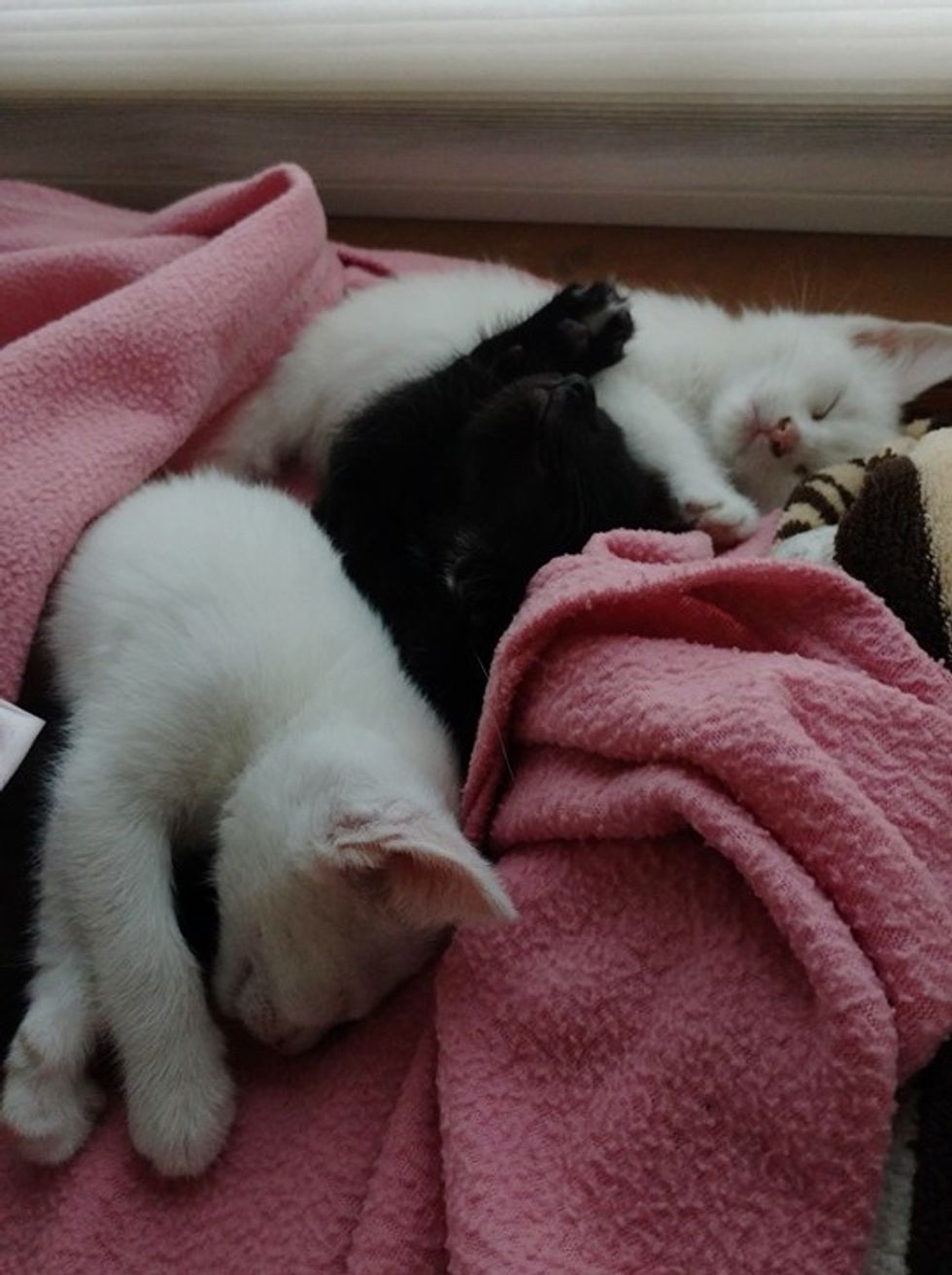 Samantha St John
The two sisters (white kittens) are Ella and Daisy and the little boy (black kitten) is Simon.
Simon followed his sisters' lead and together, they began creating all sorts of mischief around the house.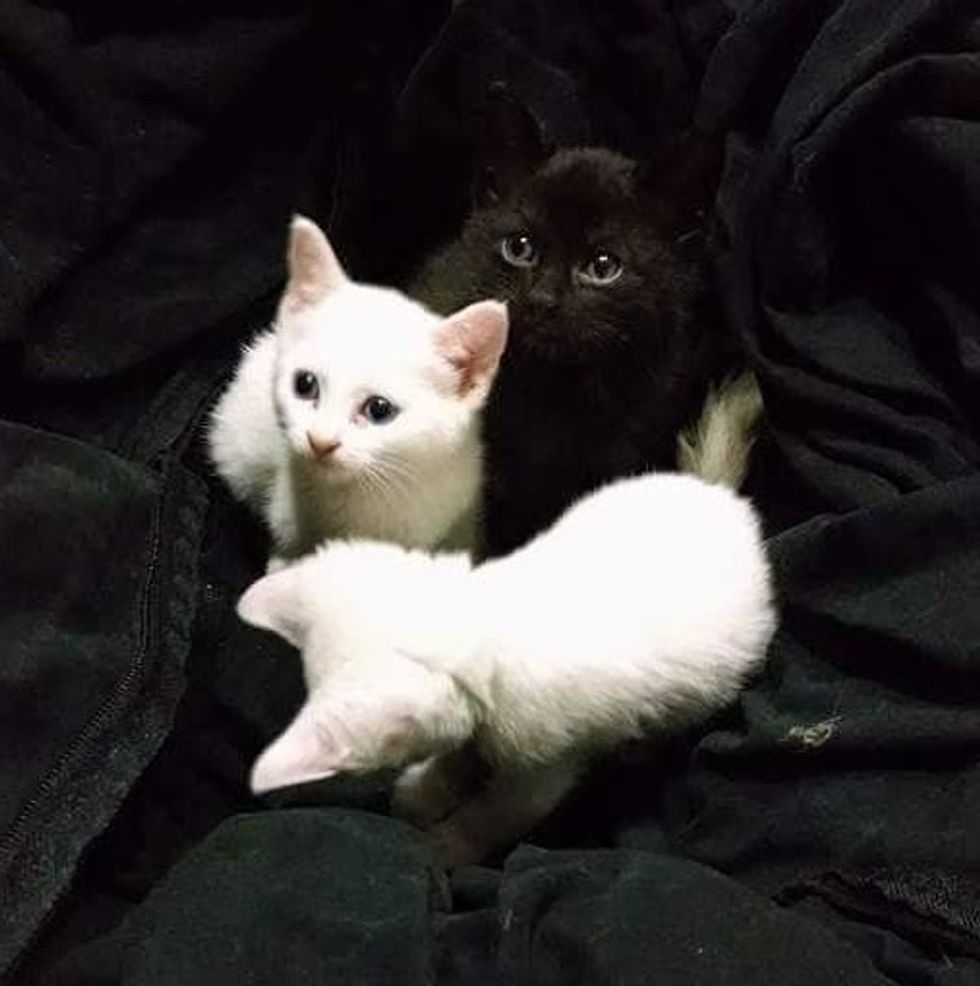 Samantha St John
"They like to wrestle and play 'tag'. They also like to sit in our sun porch together and watch the birds," Samantha told Love Meow. "They nap together and they have a little tunnel that they all like to jump out of and startle each other."
By the end of the day, they always cuddle up together to nap.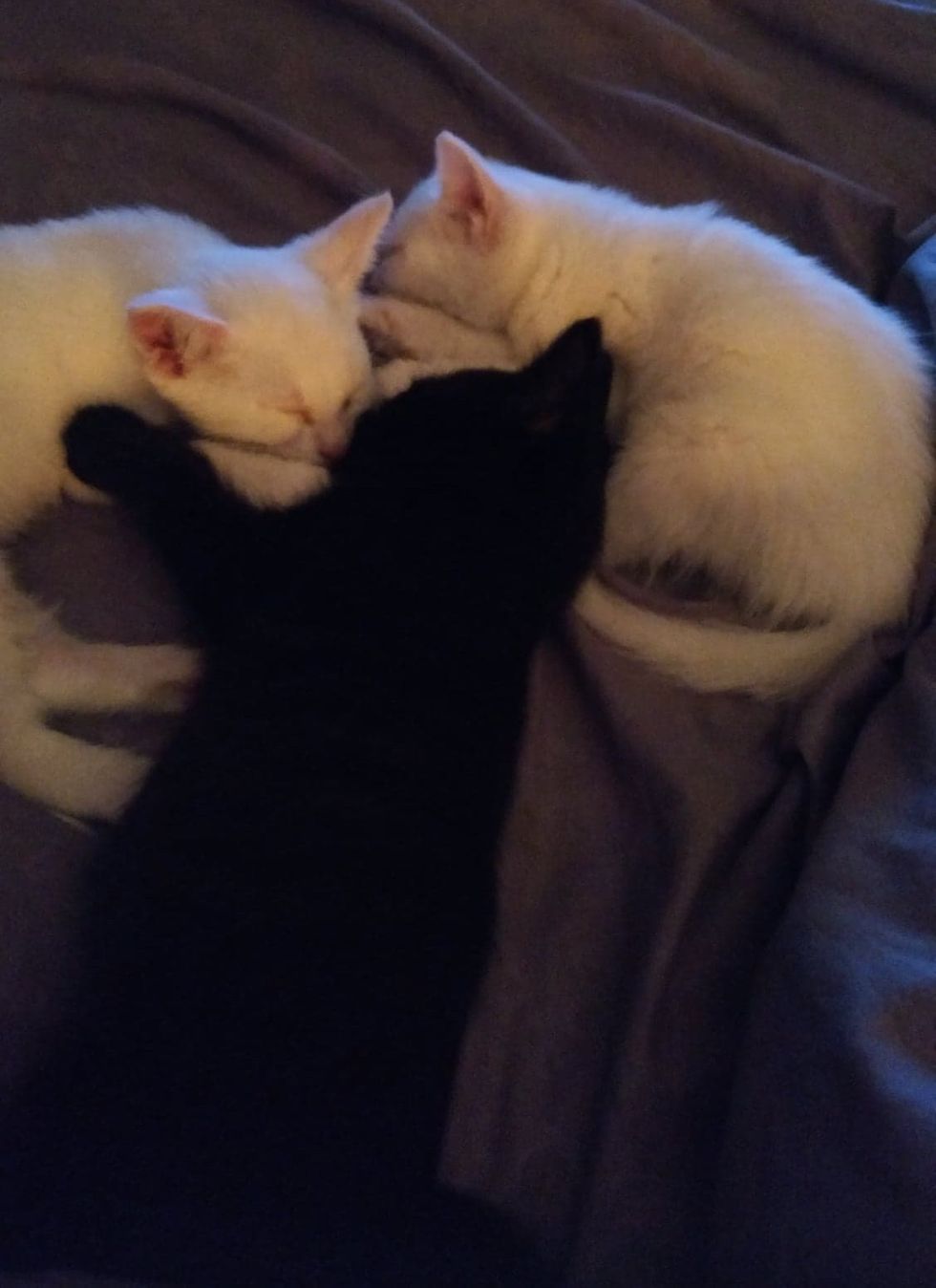 Samantha St John
As they grew into adult cats, their bond only became stronger.
"Today they are happy, healthy, rambunctious kitties. Ella who was originally the runt is a major cuddler with a squeaky voice, Daisy is pretty mellow but a talker, and Simon is the most mischievous but very loving," Samantha told Love Meow.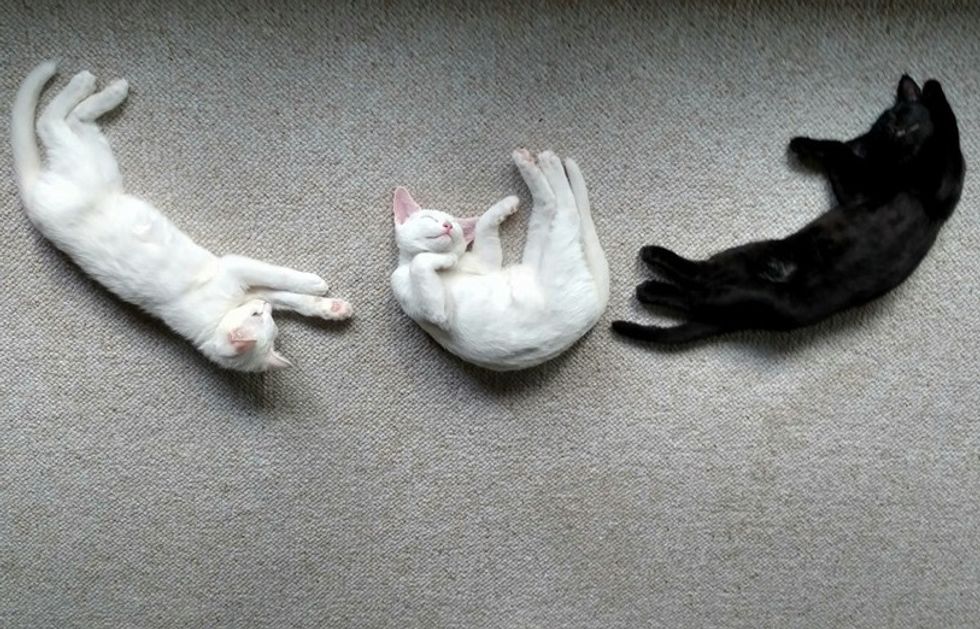 Samantha St John
It's been two years since they found their forever human, who kept them together.
"It was the best decision ever," Samatha said. "They are so cute and kind and well behaved. I'm very proud of them."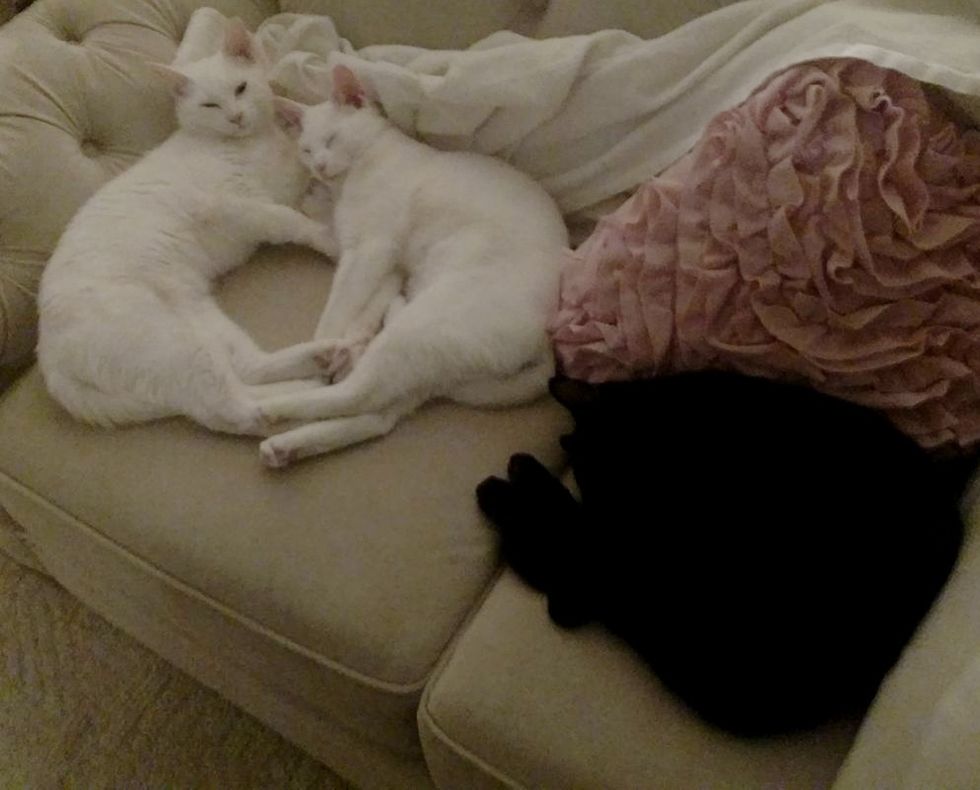 Samantha St John
Share this story with your friends.
Related story: Woman Saves Blind Cat From Shelter and Comes Back to Find His Brother