A little tabby kitten was saved from death row in the nick of time and given a new feline brother who looks just like him.
Meet Unagi!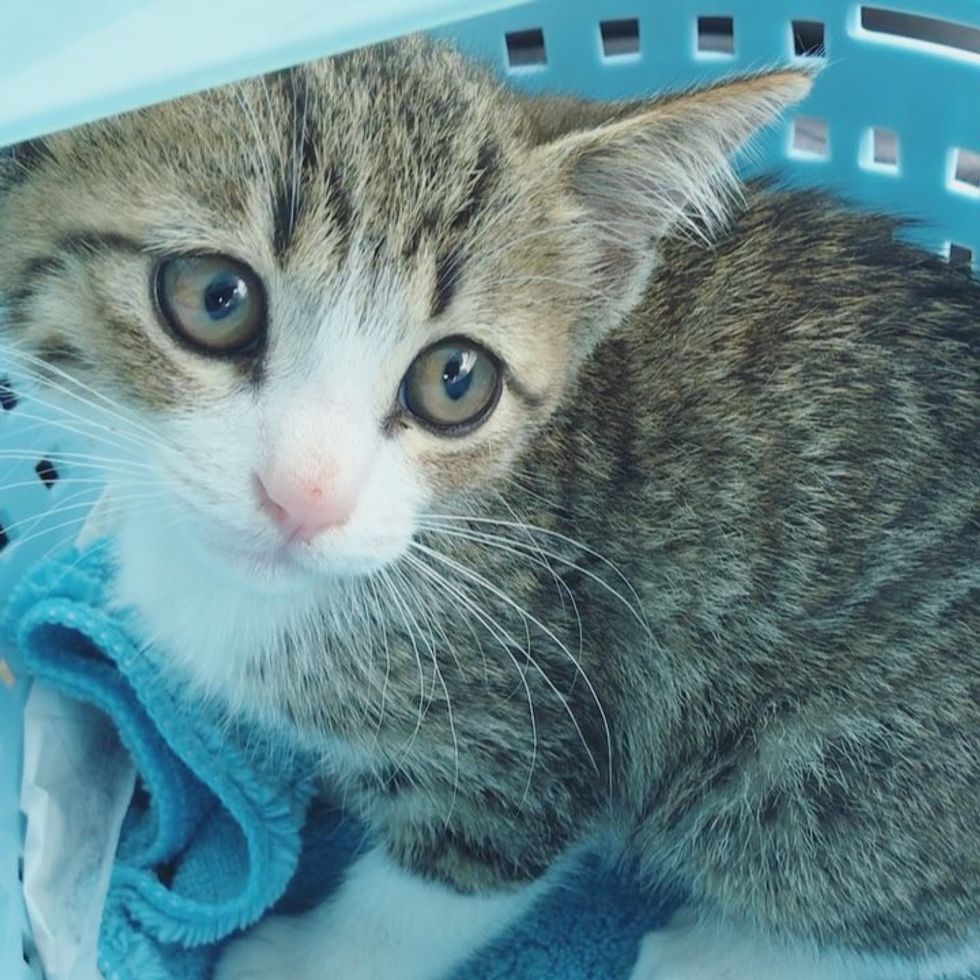 @suzume0513
In June, Unagi the kitten ended up at an animal control center in Yamaguchi Prefecture, Japan in need of rescue.

"I saw from a website by chance during my work break that a kitten who looks exactly like my cat, Suzume, was at the animal center. Kittens can only stay there for one week," Suzume's human mom said.
On June 26, which was the deadline for the kitten, she took a day off from work and hit the road at 4:30AM to Yamaguchi to rescue the kitten. After a trip to the vet, Unagi was taken to his new home. He was very scared after the long ordeal and stayed in the carrier for some time.
"He was 2.5 months old and weighed 860 grams, a bit bigger than Suzume when I got him."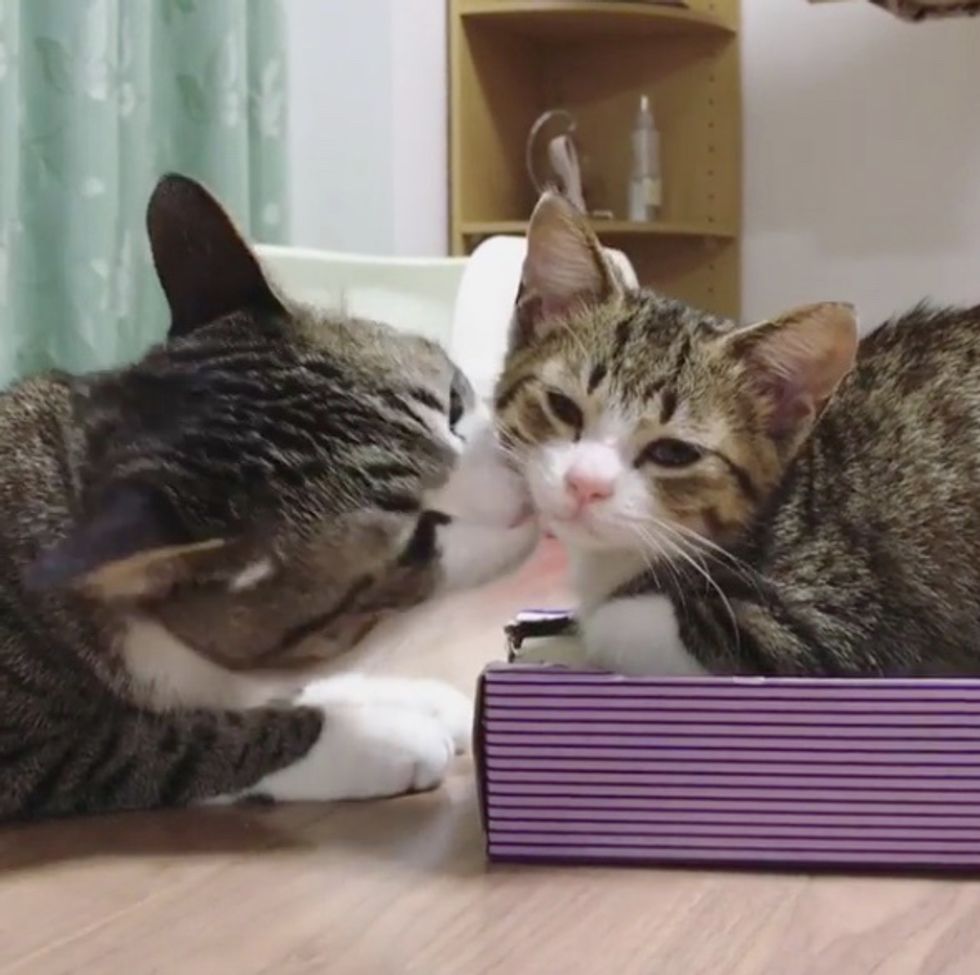 @suzume0513
Just like the little kitten, Suzume was also rescued. When he heard meowing coming from the living room, he came running. They greeted each other from a distance.

Their humans gave both kitties their space so they could be properly introduced. During that period, Suzume came by often to check on the newcomer and curiously wanted to know everything about him.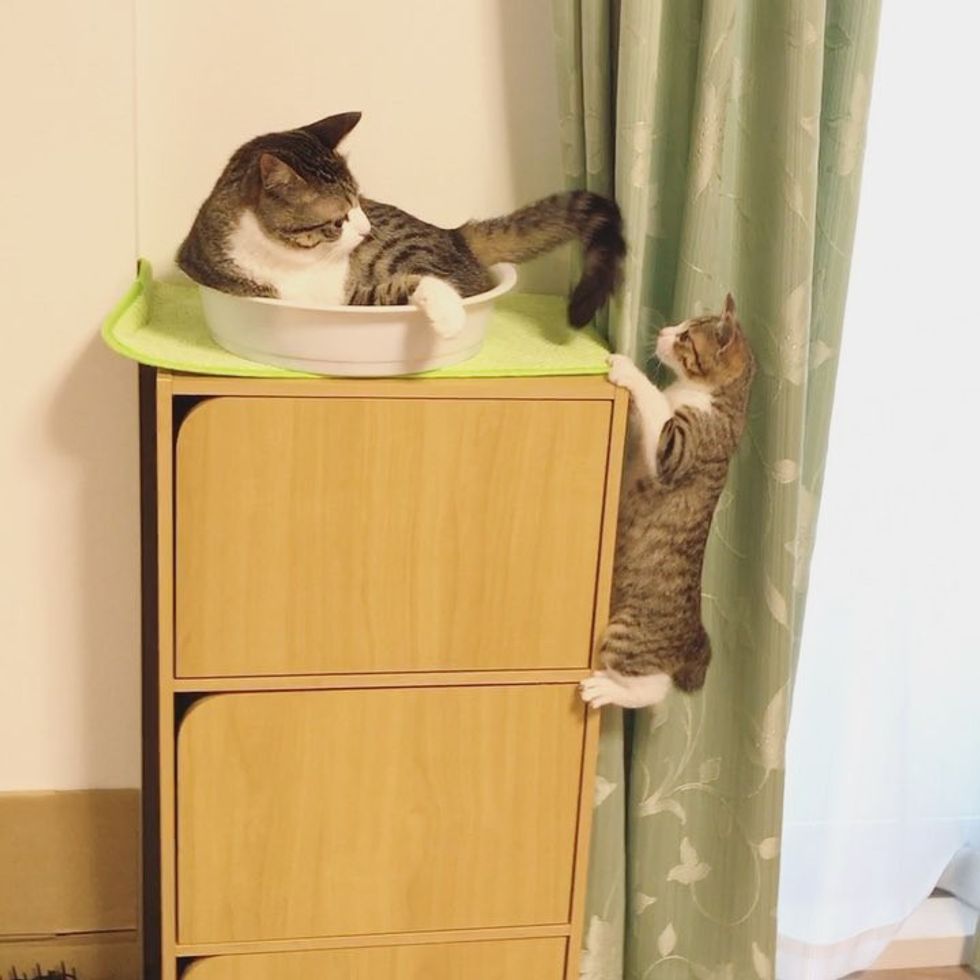 @suzume0513
Once the kitten was cleared medically and the two became familiar with each other's scent, they started to interact more each day.

Soon, Onagi followed Suzume everywhere around the house. When the older kitty was resting on top of a shelf, the little one would try to climb up to snuggle with him.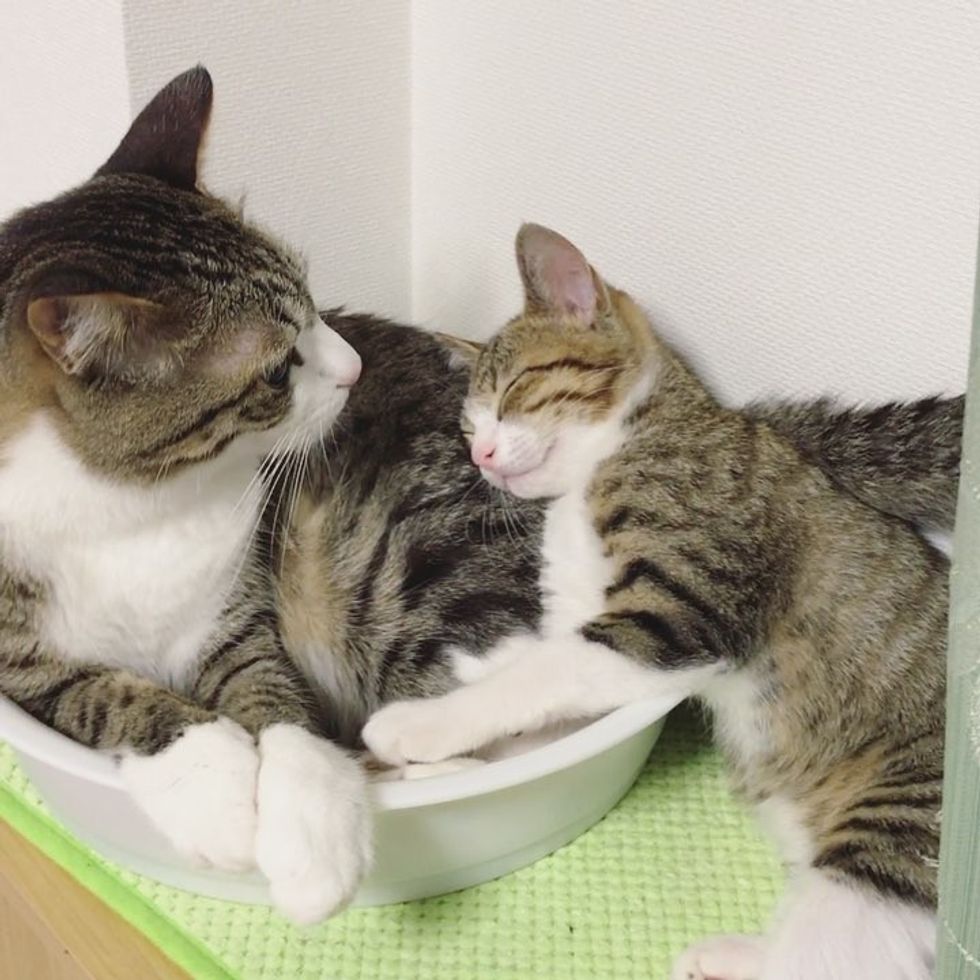 @suzume0513
The little brother is very persistent about being in the same place as Suzume no matter how tight the space may be.
He squeezed himself into the bowl so he could cuddle with his best friend.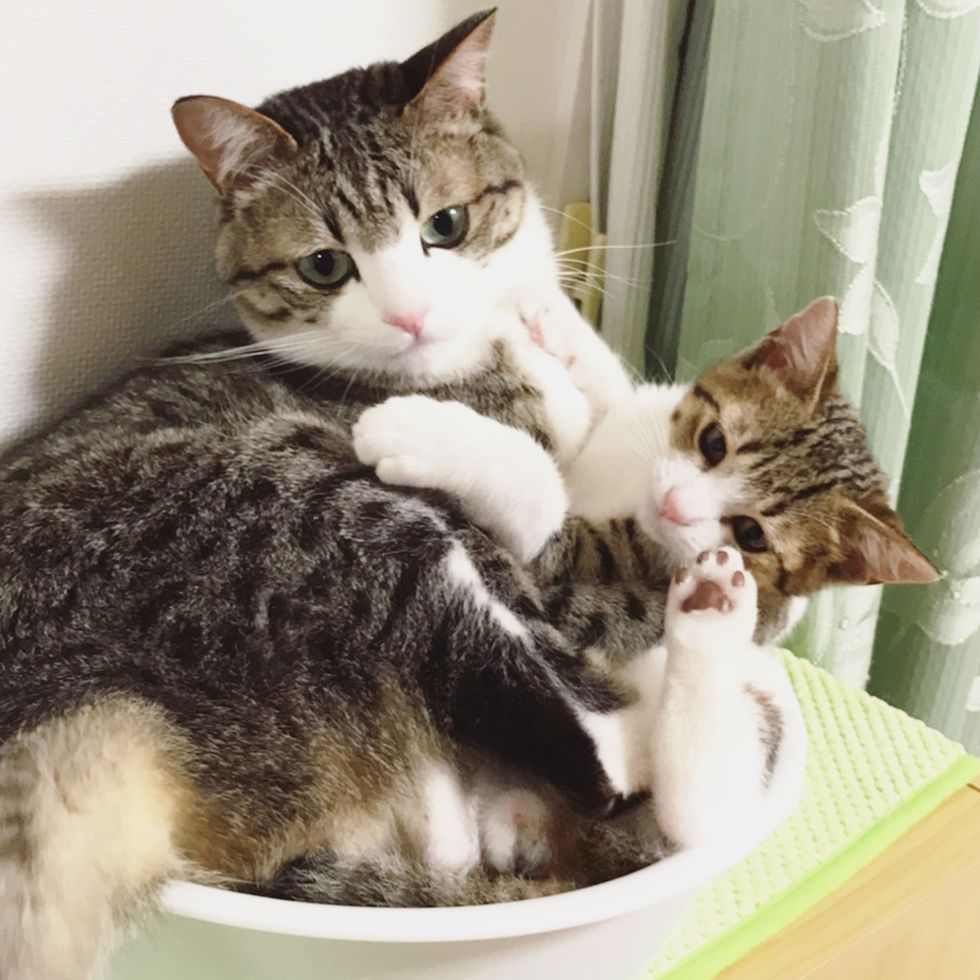 @suzume0513
Suzume tolerates his overly attached brother's every antic and grooms and looks out for him like a big brother would.

Unagi finds Suzume in a basket... naturally he wants in, too!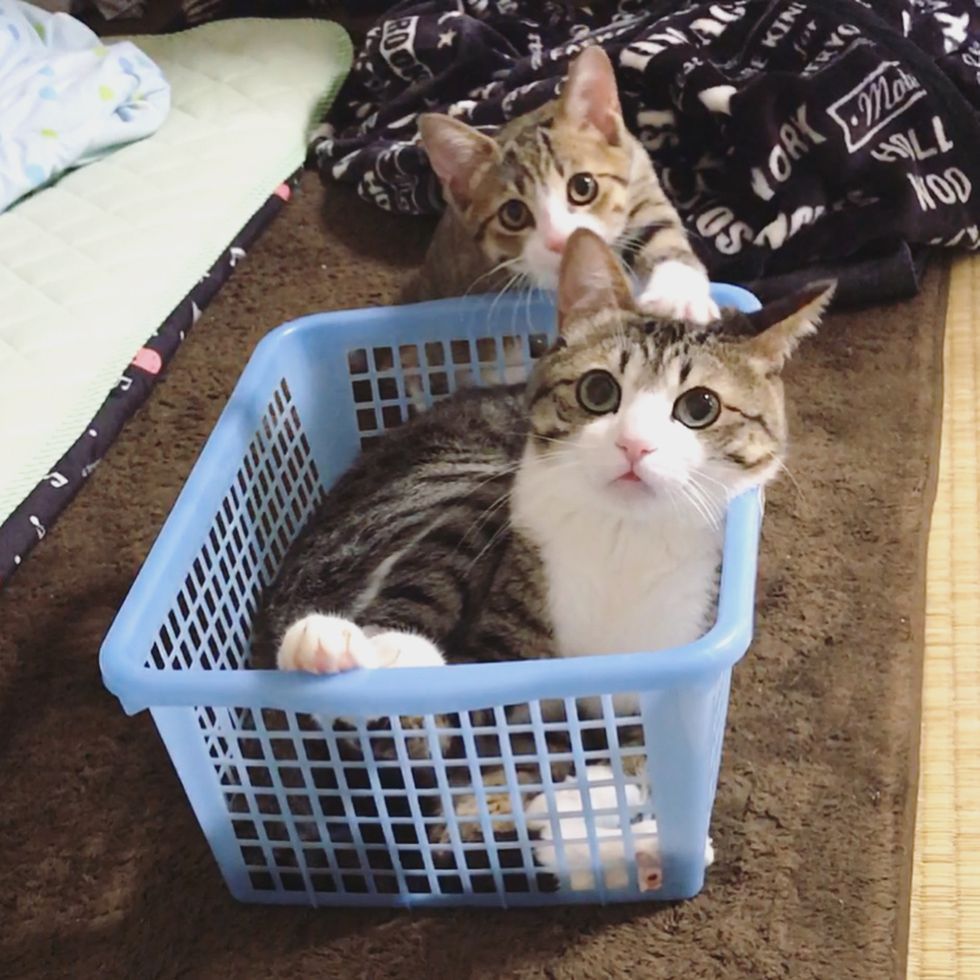 @suzume0513
In just a few weeks, the two became inseparable friends.

"There's no such thing called privacy!" says Unagi.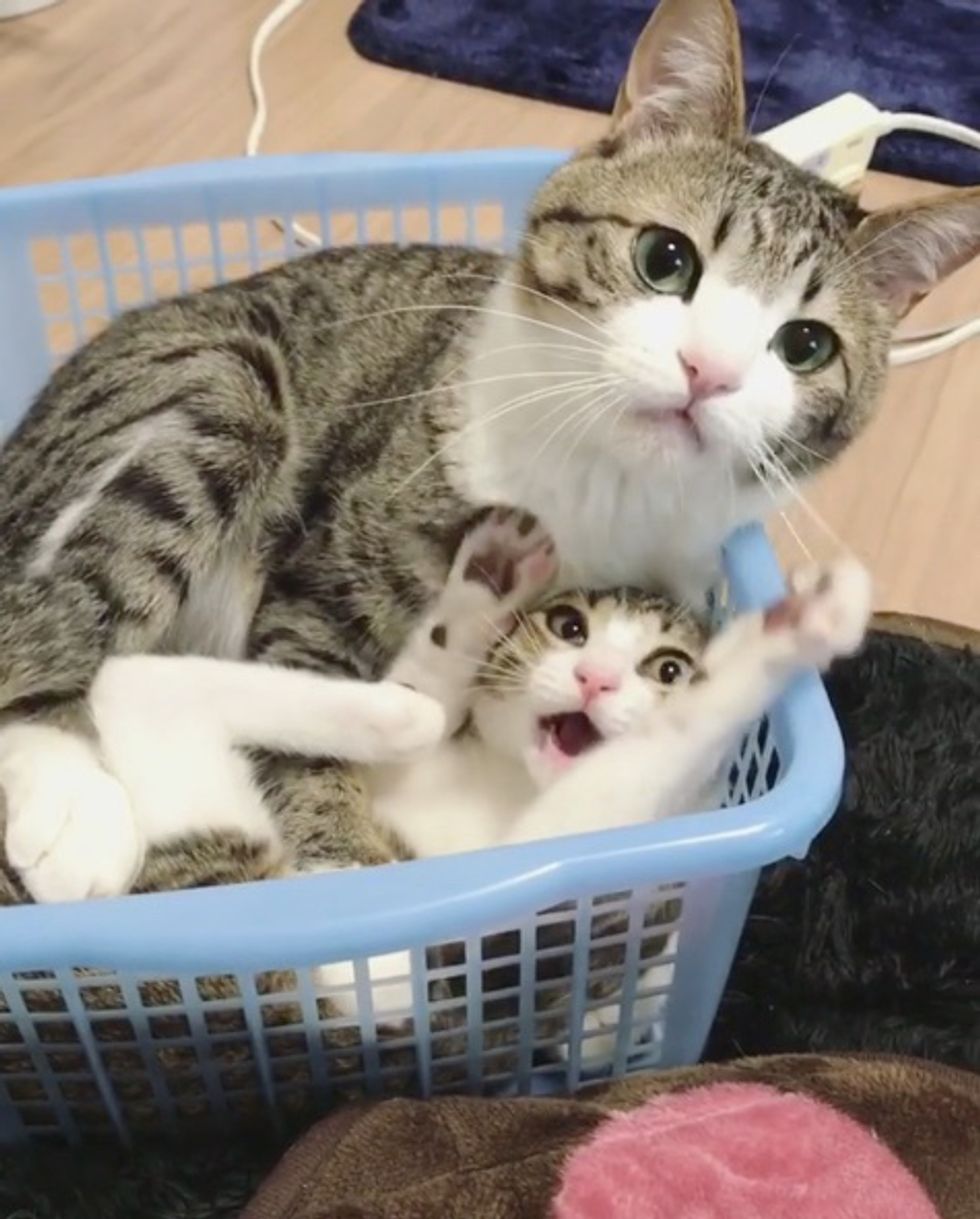 @suzume0513
They do everything together. Suzume shows his little brother the ropes around the house.
Watching little fishies and planning their next mischief!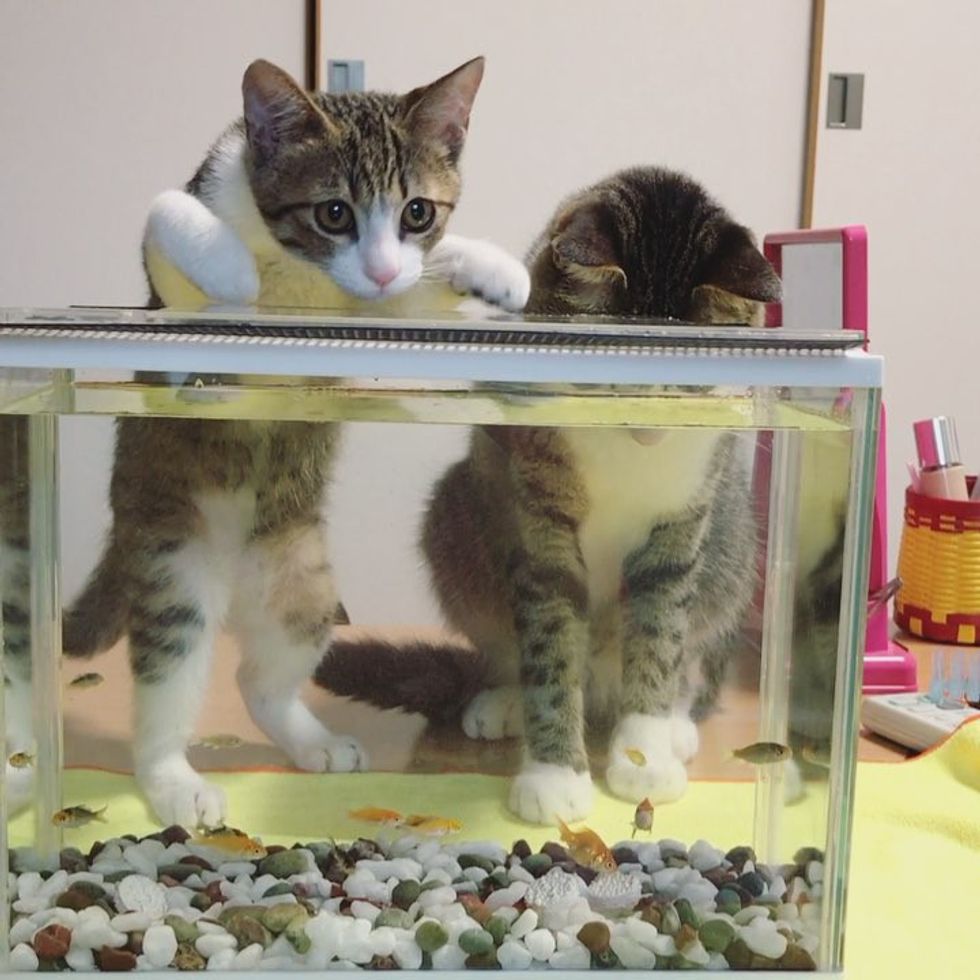 @suzume0513
They adore each other.
Suzume was rescued when he was little. Perhaps he understands just what the little guy needs - love and a family.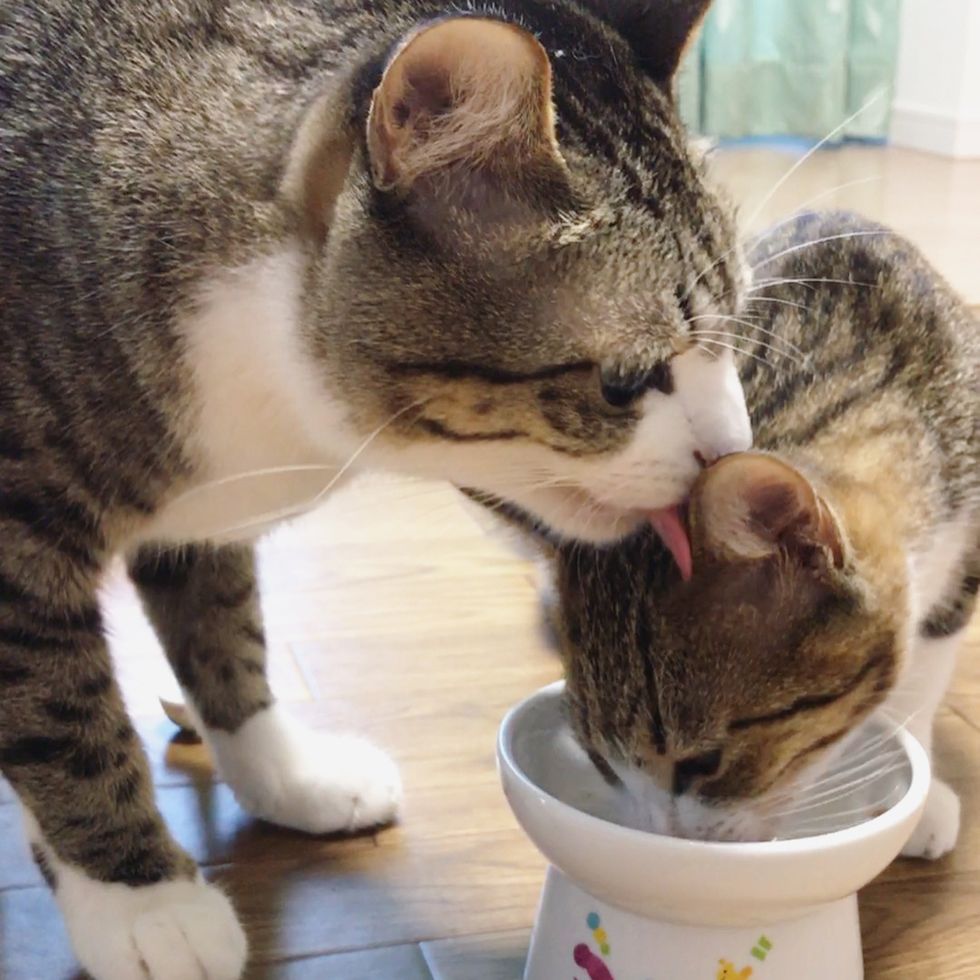 @suzume0513
Though they are from different mothers, they have very similar markings and look almost identical.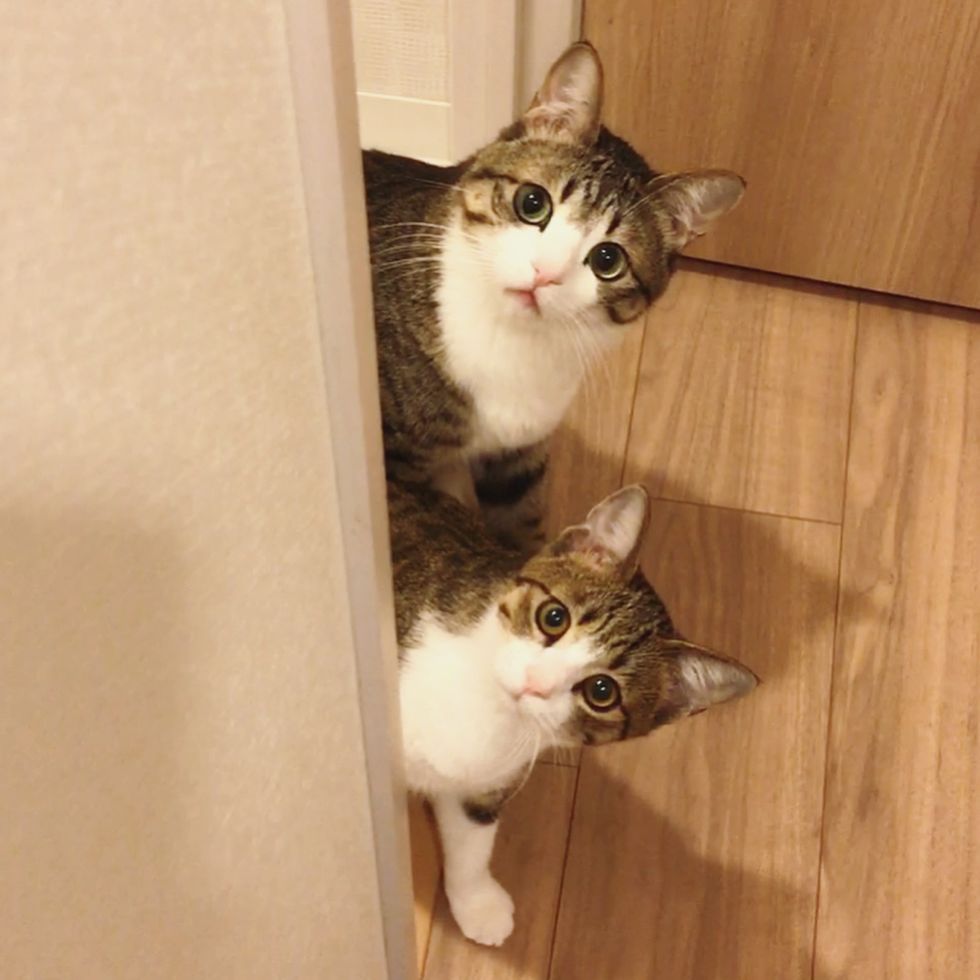 @suzume0513
Unagi found a little hidey spot and shared it with his brother.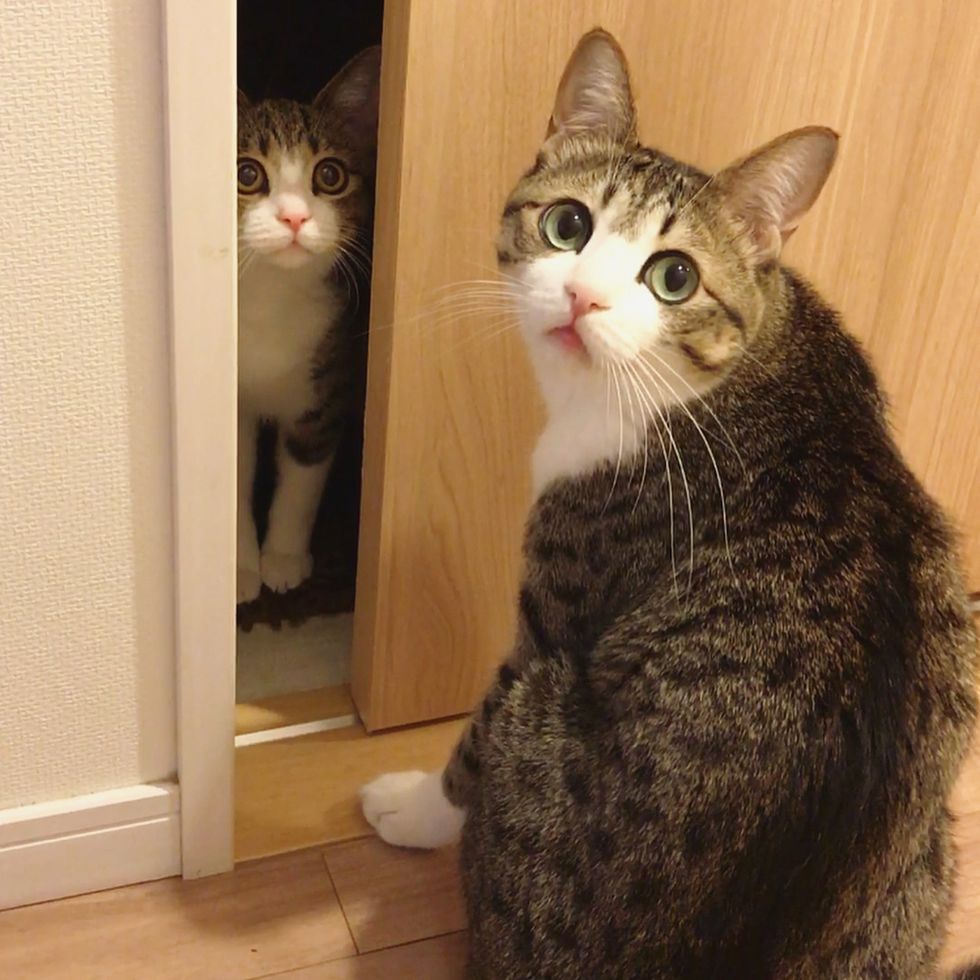 @suzume0513
Mandatory baths every day!
Unagi is the happiest he can be when he has his brother by his side.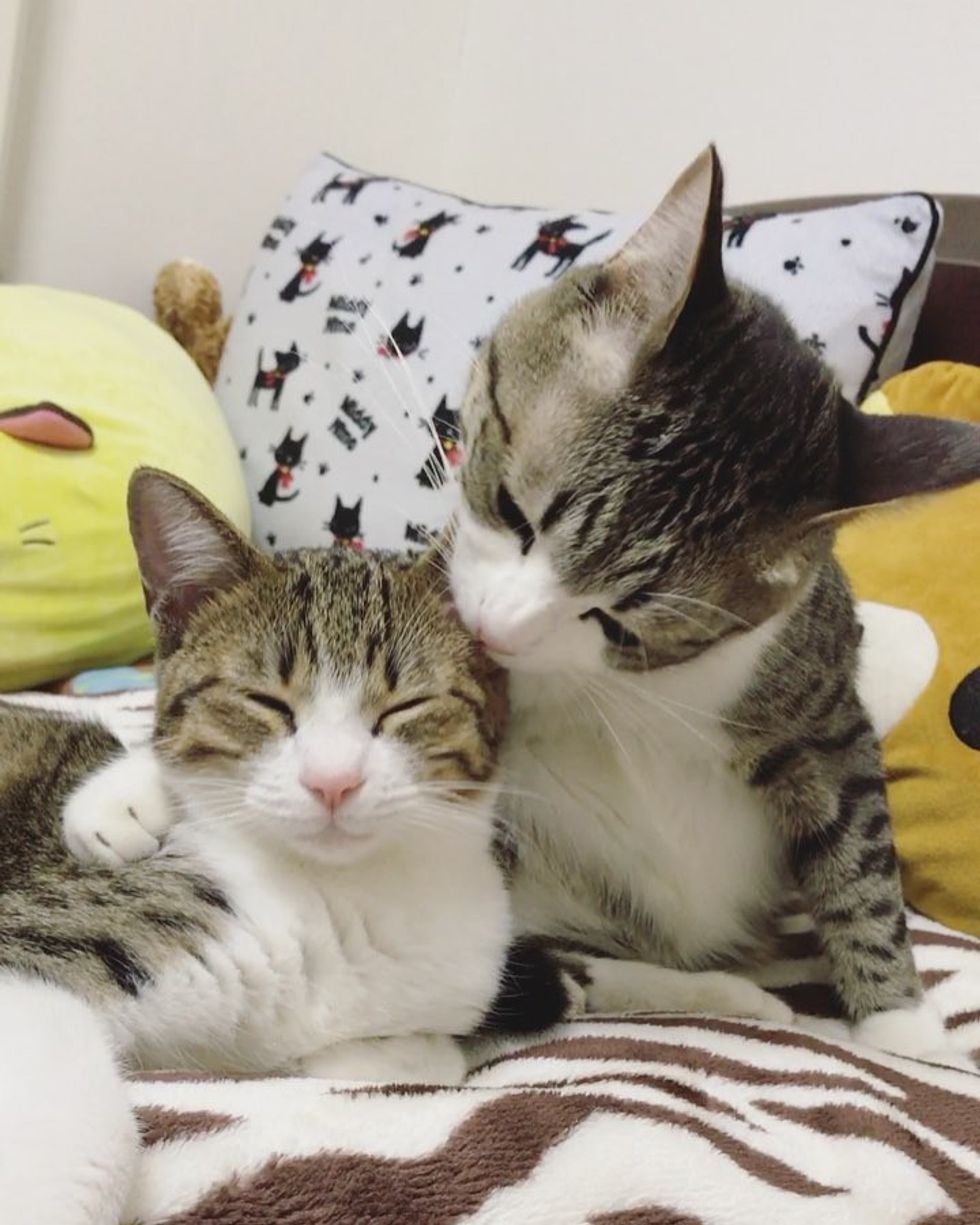 @suzume0513
The little kitten has grown by leaps and bounds since June.
They are together every second of the day.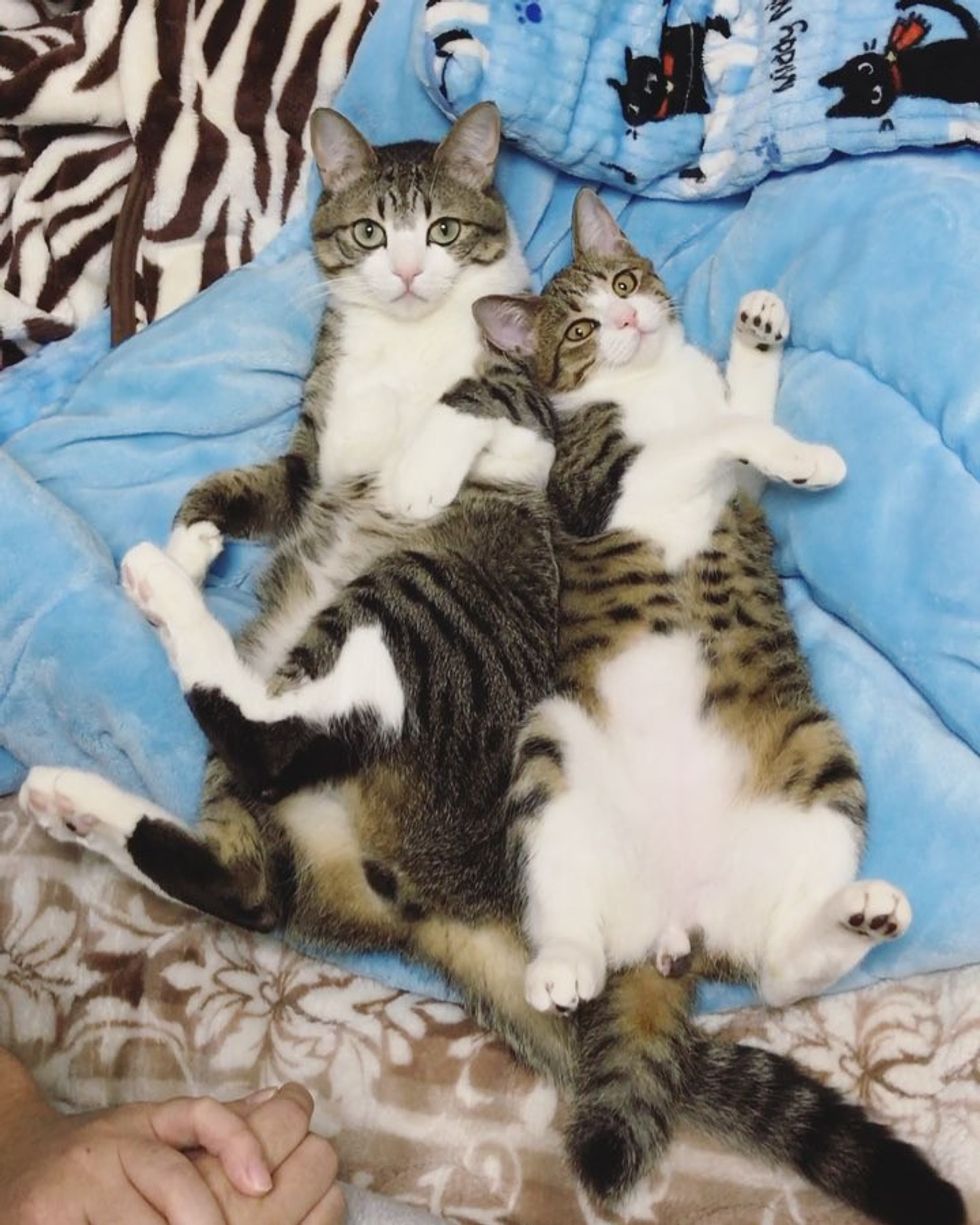 @suzume0513
When they spot a little moving red dot...
Unagi loves Suzume!

Share this story with your friends. Follow them on Instagram.
Related story: Kittens Found Under Porch Cuddle With Their Special Needs Brother, Keeping Him Comforted