These two cat brothers were separated at shelter but found each other two years later when their humans started dating.
Meet Ozzy and Butter!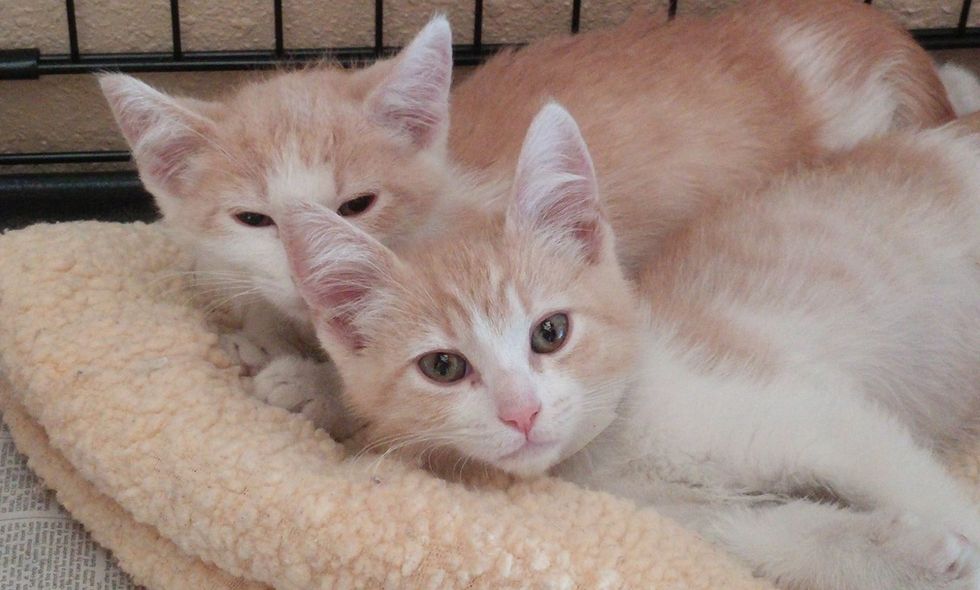 Butter and OzzyCourtesy: Petaluma Animal Services
Ozzy and Butter came to Petaluma Animal Services, a no-kill shelter in Petaluma, California, along with their four other siblings, looking for a second chance at life. "They were found at a mobile home park, no mom, just kittens," Kathy Sousa of Petaluma Animal Services told Love Meow.
With a foster program in place, they were able to put all the kittens to foster care. Butter and Ozzy were paired up together.
At nine weeks old, the kittens were ready for adoption. That's when Cathleen Cavin and her daughter met the ginger brothers. "My daughter and I went into Petaluma Animal Services and saw the two cutest kittens ever! They looked identical," Cathleen Cavin told Love Meow.
They instantly fell in love, but were saddened that they were not able to take both kittens due to rental restrictions.

"We were devastated. When we brought Ozzy home, for weeks, Cali, my daughter thought that Ozzy was upset as he wasn't with his brother and I am sure she was right," Cavin said.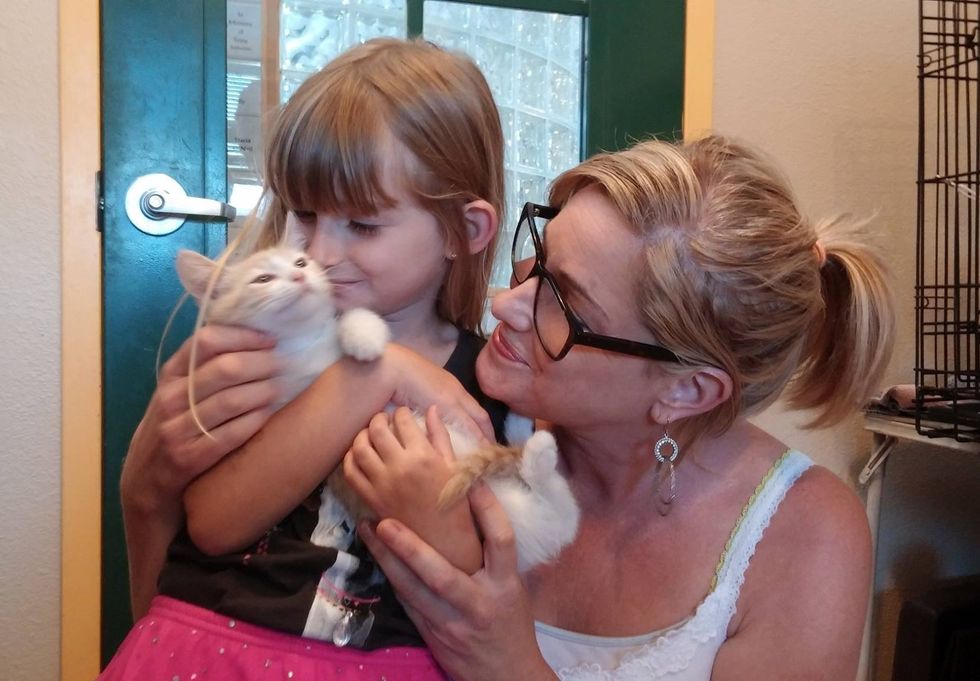 Ozzy adoption dayCourtesy: Petaluma Animal Services
Cavin made a promise to her then six-year old daughter that she would look for his brother. "I called the animal shelter but his brother was already adopted," she told Love Meow.

Turns out Butter found his forever home four days after Ozzy was adopted. They were glad that things worked out for Butter, but the thought of finding him was always in the back of their minds.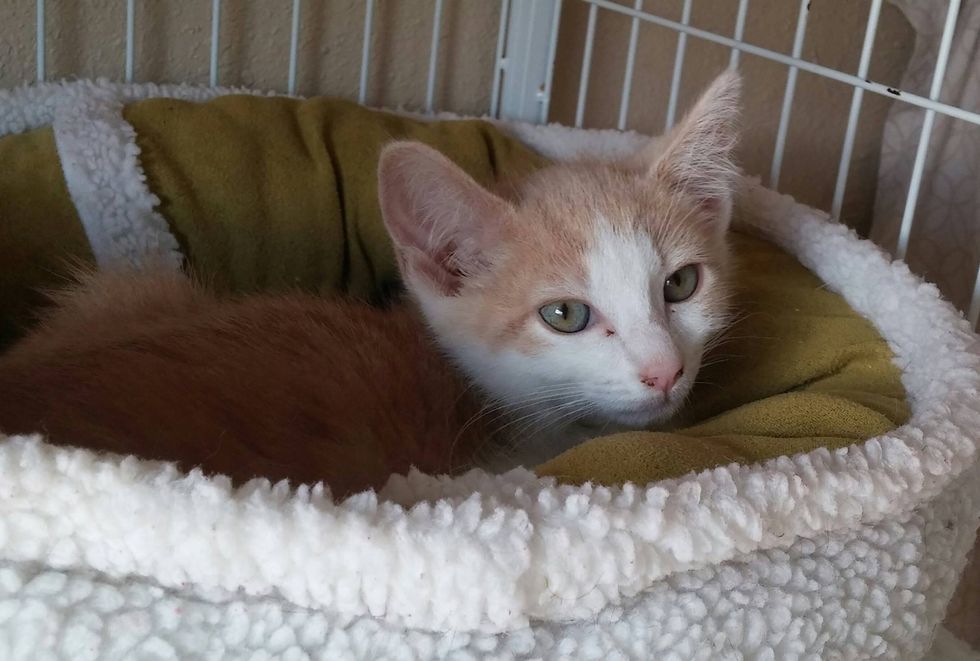 ButterCourtesy: Petaluma Animal Services
Fast forward to June 22, 2016, that day something serendipitous happened.
Cavin connected with a man named Brian Herrera on a dating app back in 2015, and over a year later, the two finally met on a date, but neither of them had any idea what they were about to discover...
"Brian and I met eight months ago, and it was love at first sight," Cavin told Love Meow. "The date never ended and I went to his house later that night, and I could not believe my eyes. I yelled out, 'you have my cat!' He thought I was crazy cat lady until I had him come over to my house and see Ozzy."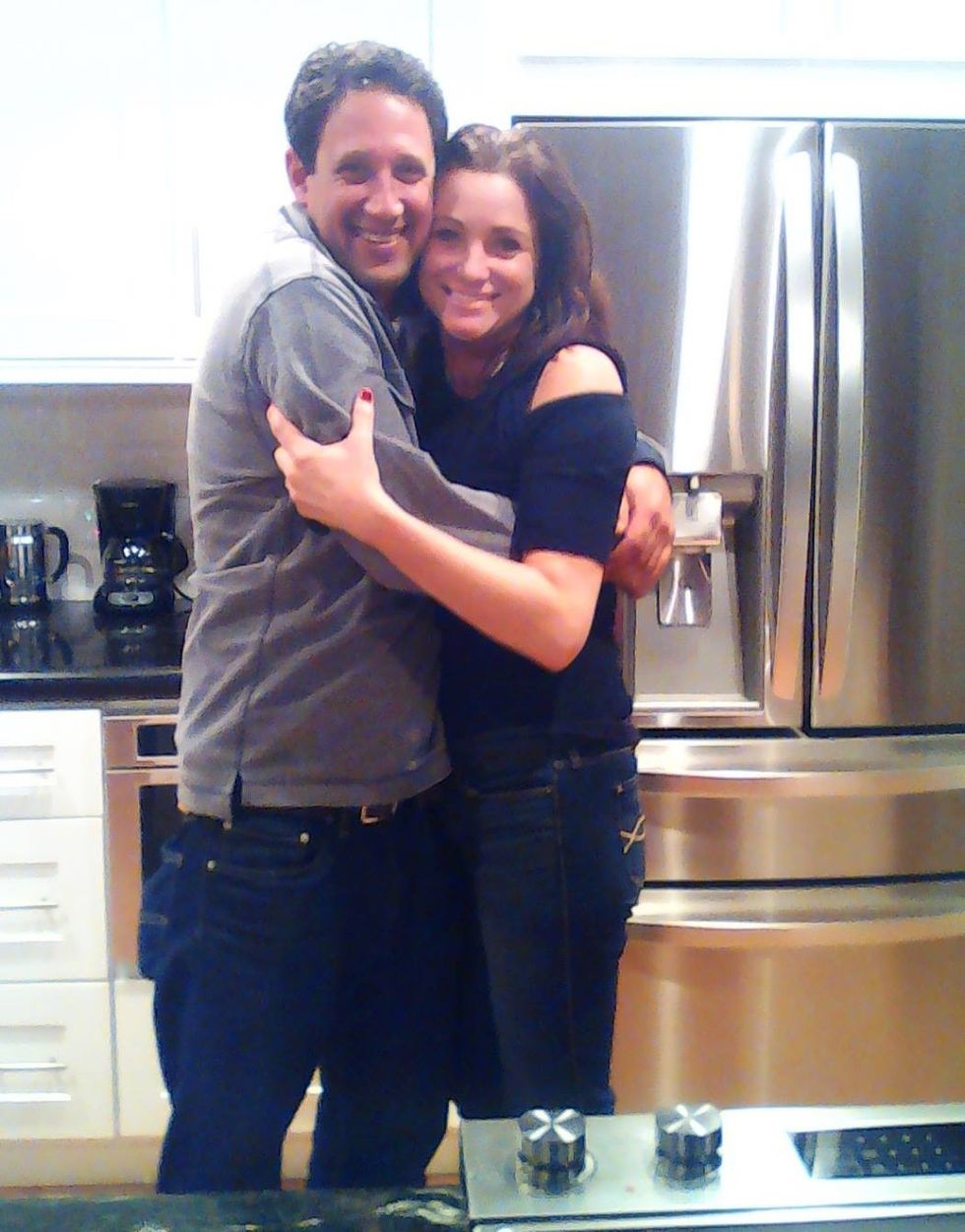 Courtesy: Cathleen Cavin
Brian was utterly shocked by the resemblance of their two cats. "We could not believe this was real, so we then got out the adoption papers and lo and behold, they are brothers," she said.
On Valentine's Day, they shared the good news with Petaluma Animal Services, and everyone at the shelter was over the moon. Cavin finally found the twin brother that they had been searching for forever. That day, the two long lost brothers were reunited!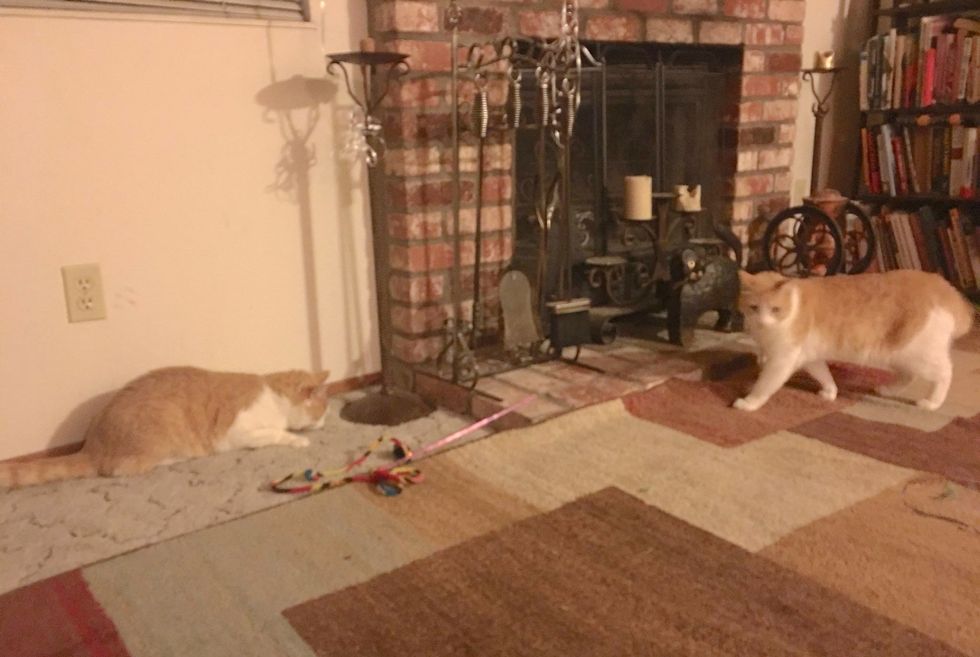 Courtesy: Cathleen Cavin
"Ozzy recognized Butter the first night and Butter seemed to be so comfortable with Ozzy that he must have recognized him, too," Cavin told Love Meow.
Cali, the daughter was so thrilled that her wish of finding Butter came true.
"Unbelievable fate! Brian and I have been together ever since our first date and now we not only found our soulmates, the cats are back together."
Share this story with your friends. Follow Petaluma Animal Services on Facebook.
Related story: Woman Never Gave Up Searching For Her Cat, She Couldn't Believe It After Nearly 2 Years..