A litter of kittens were found under someone's porch in Oregon. These three little guys survived and kept each other comforted with cuddles.
Meet Leela, Kif and Phyllis!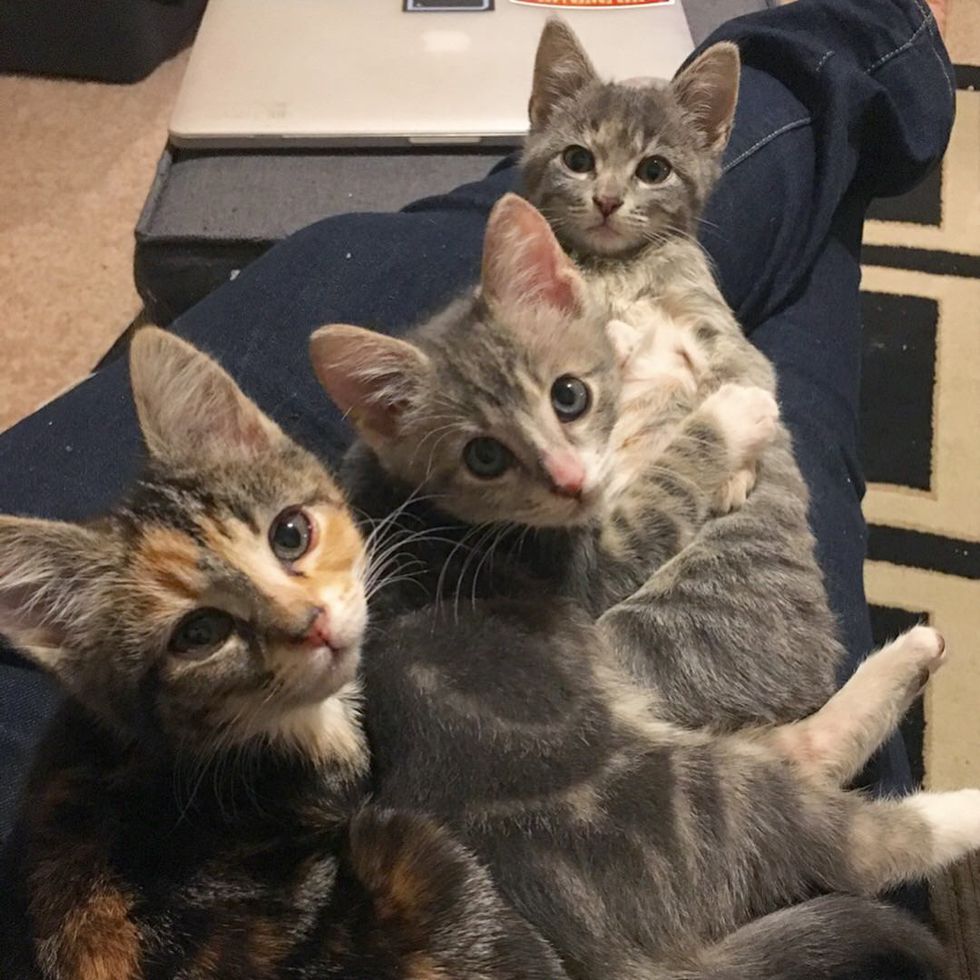 Jessi Weaver
They were from a litter of six found stowed away under a porch. The mother cat was nowhere in sight and never returned for her kittens. Two of them had passed, and the remaining four were in very poor shape.
Cat Rescue and Adoption Network, a rescue group in Springfield, OR, took them in and did everything they could to save them. "Their sister unfortunately didn't survive, but these three babies are troopers," Jessi Weaver, foster mom, told Love Meow.
After the trio moved into their foster home, they constantly cuddled. Kif, the grey kitty with white socks, especially craved companionship.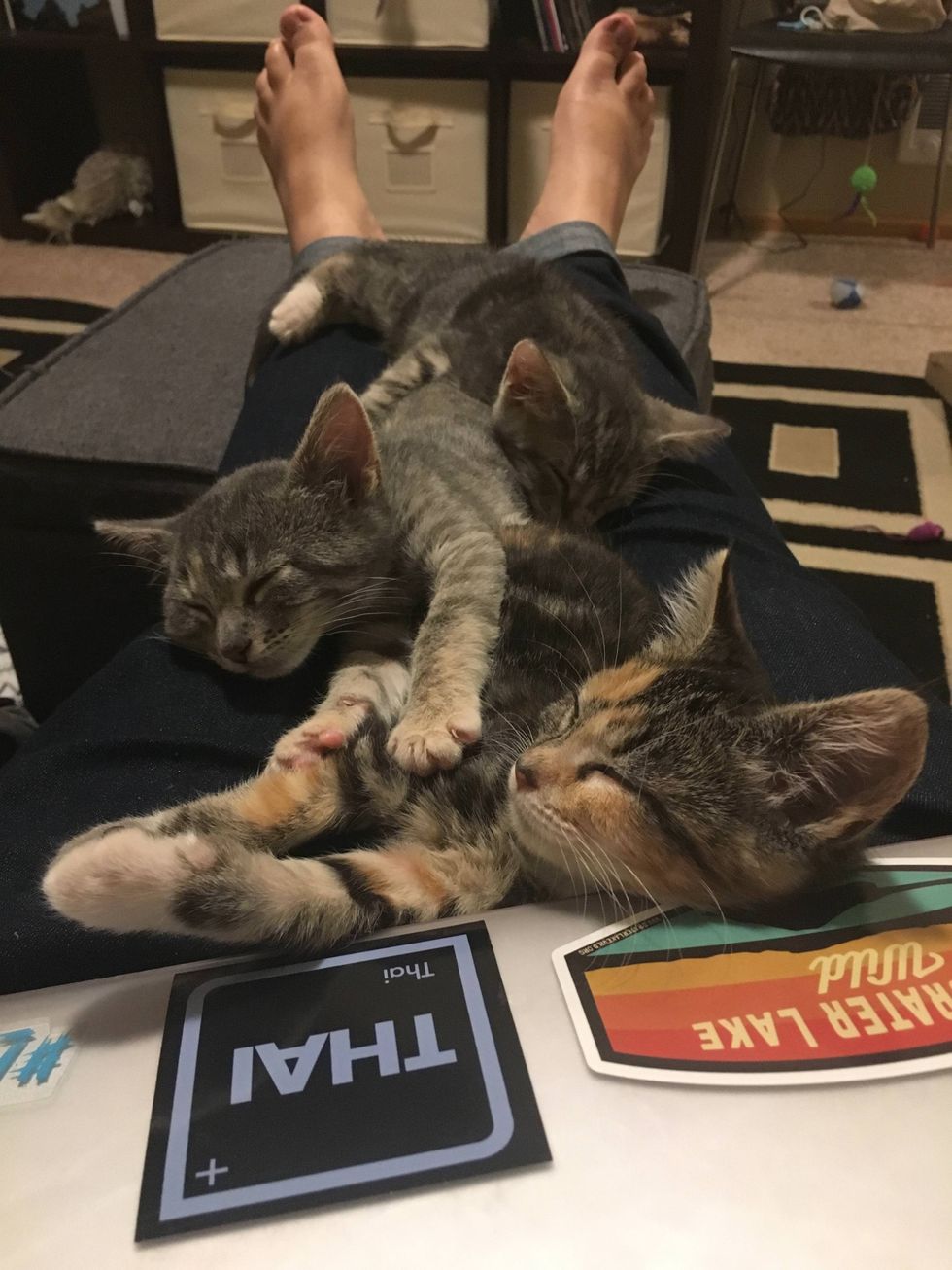 From top to bottom: Kif, Phyllis, and Leela.Jessi Weaver
"Kif is a special needs baby and will have lifelong bladder issues. He's the sweetest guy but he struggles with new people and doesn't really understand toys or playing. He needs someone who can be with him as much as possible - he gets very sad very quickly when left alone," Jessi told Love Meow.
"Cuddles are his favorite thing with his person, even more important than food (he takes breaks from eating to cuddle)."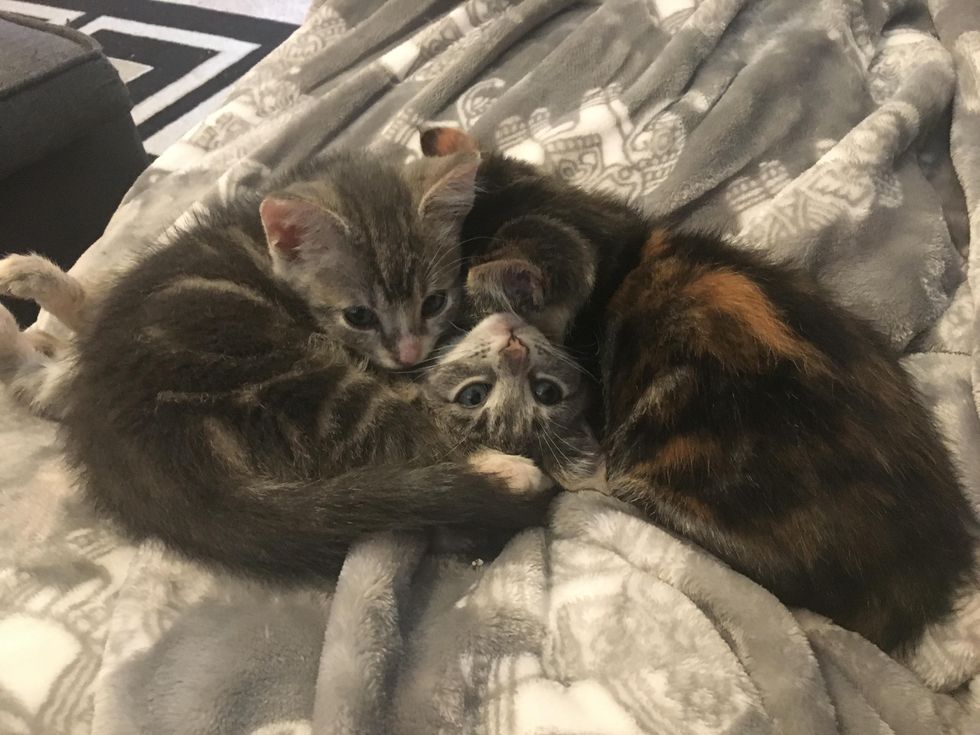 Jessi Weaver
Leela and Phil (aka Phyllis) seem to know that their little brother could use some extra love and TLC. They are often seen wrapped around their little Kif, purring up a storm in an adorable snuggle puddle.
The trio fills their foster home with endless cuteness.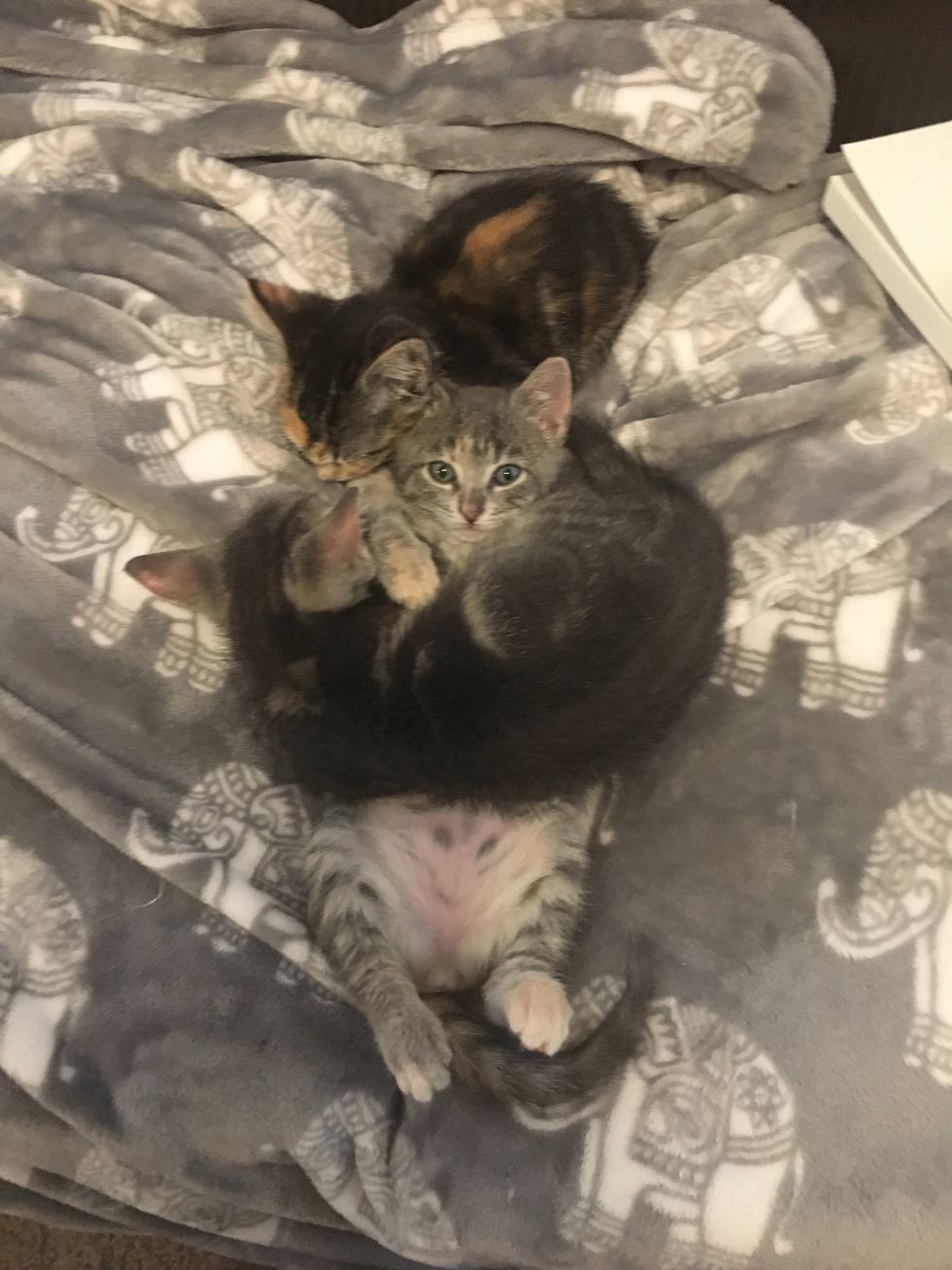 Jessi Weaver
"Leela is the bravest cat I've ever met. She loves playing with the vacuum, has walked straight up to a mastiff to say hello, and loves exploring."
Kif wraps his arms around his sister Leela, feeling loved.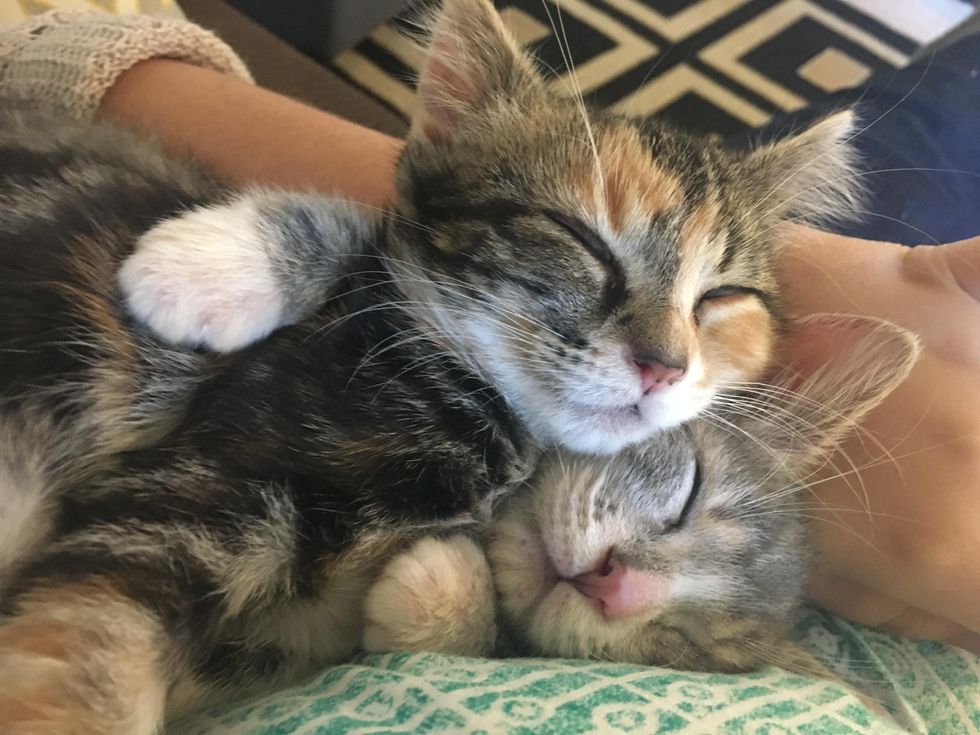 Jessi Weaver
"Phil loves playing with anything that moves and belly rubs are her favorite," Jessi told Love Meow.
"Together, they make a stylish and very warm scarf."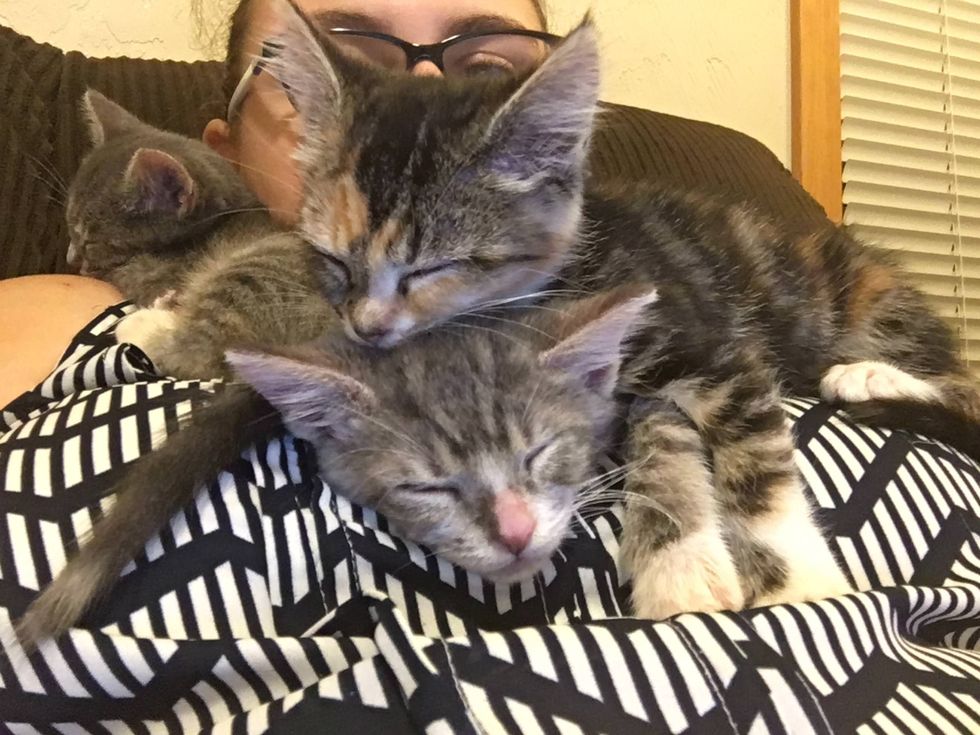 Jessi Weaver
"They're also excellent feet warmers."
Leela joins Kif in a snuggle-fest with their foster mom.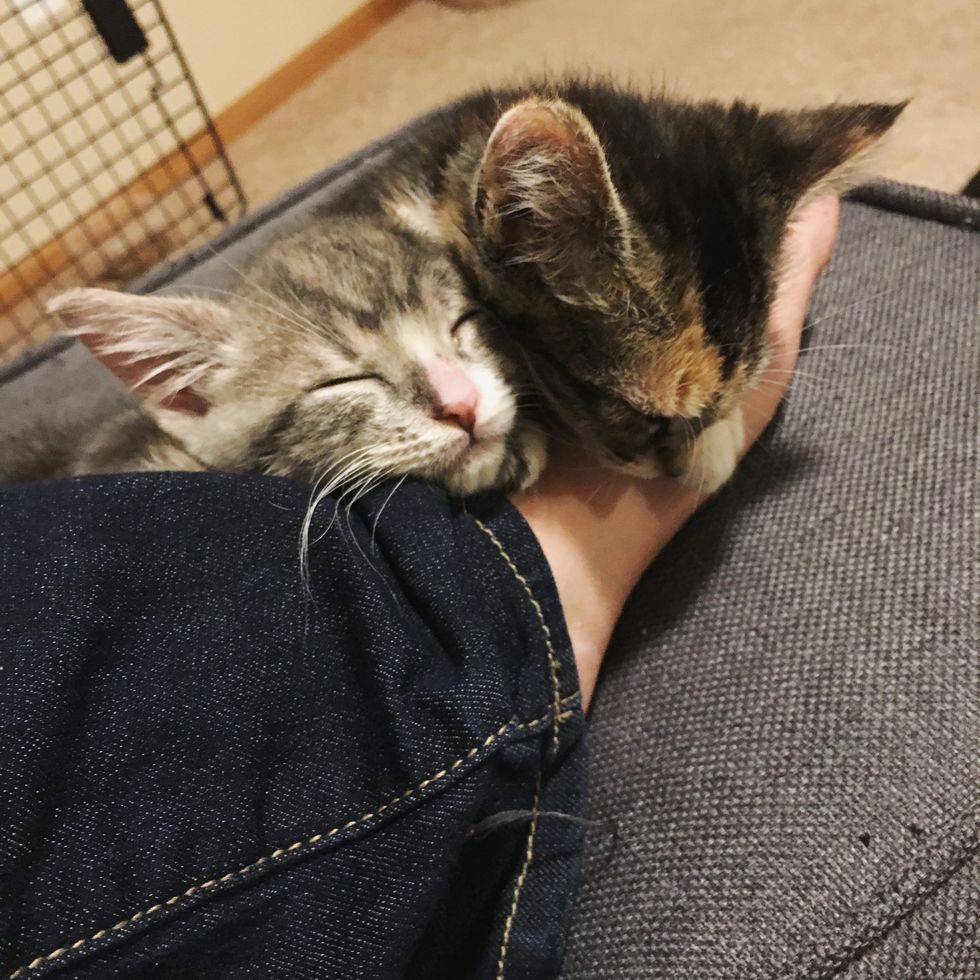 Jessi Weaver
Cuddles and more cuddles.
Kif gets some much-needed love and snuggle time with his protective sister.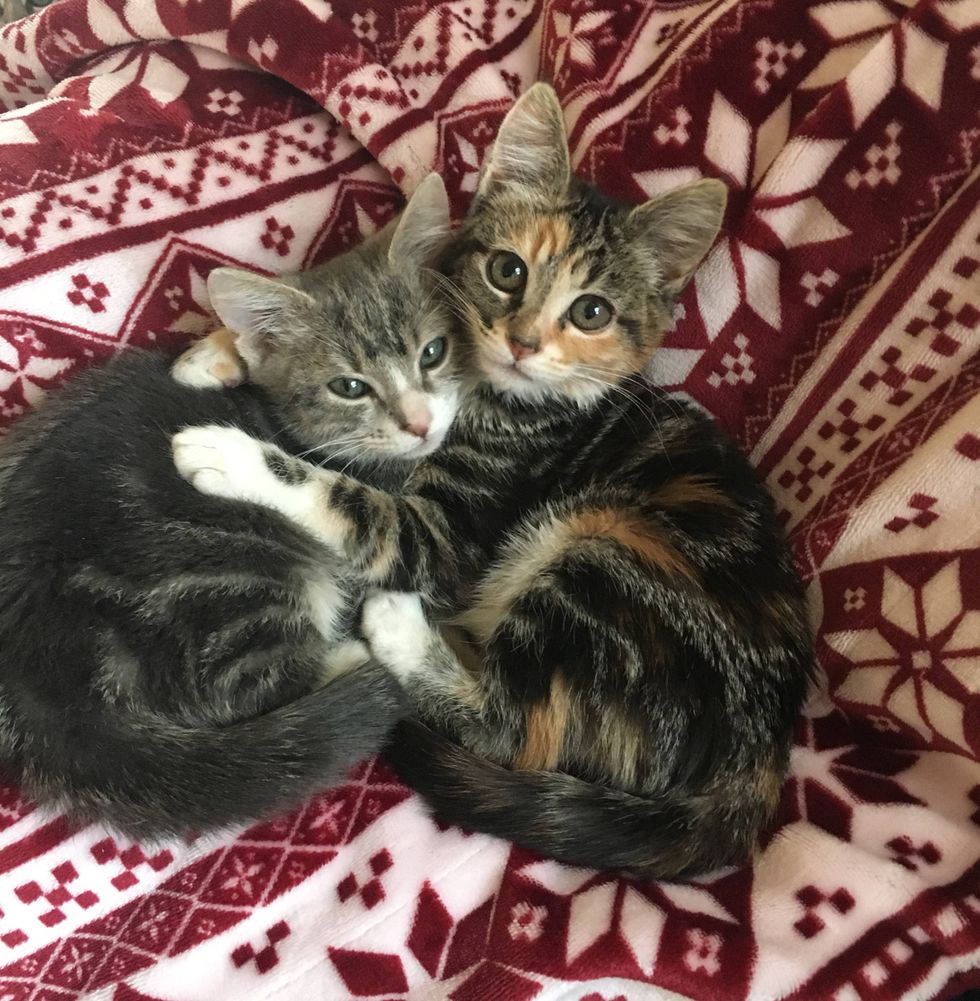 Jessi Weaver
The trio is thriving in foster care. They can't wait to find a place to call their own.
From porch kitties to now happy fosters, the three siblings keep each other's spirits up with cuddles and more cuddles.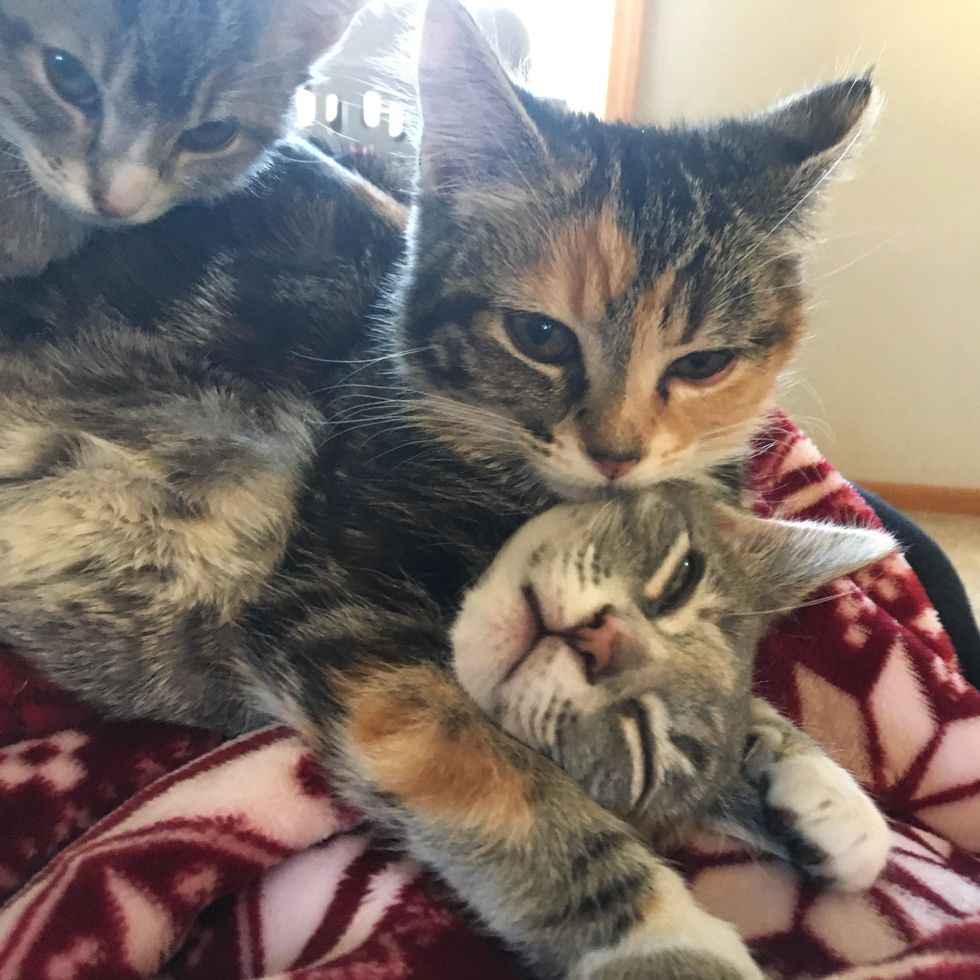 Jessi Weaver
Share this story with your friends. If you are in or around Eugene, Oregon, the trio is up for adoption at Cat Rescue and Adoption Network.
Related story: Woman Saves Sibling Kittens While Others Decided to Give Up, and Raises Them into Gorgeous 'Panther' Kitties