A woman was in her yard when she saw a ginger cat running up in her direction, meowing for love. She couldn't believe it.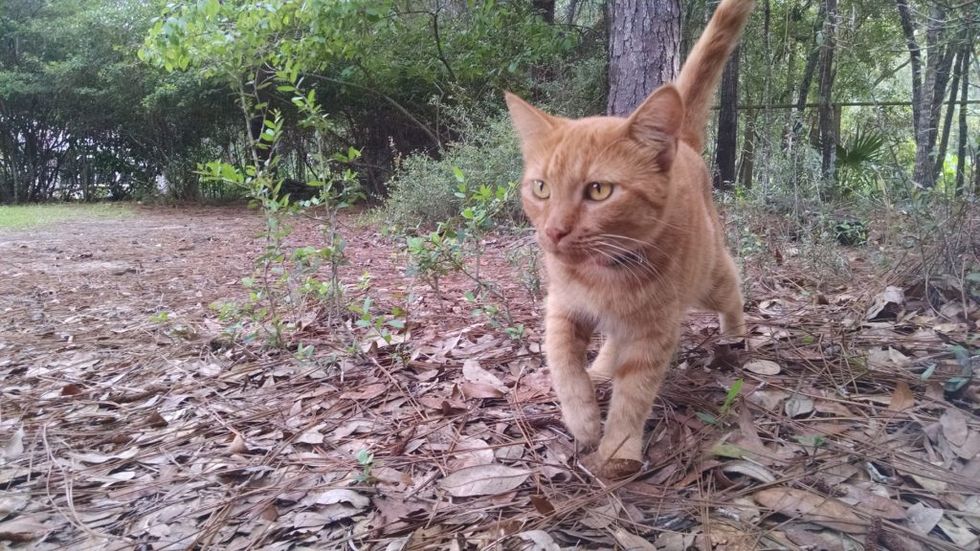 Gulf Shores Critter Care
Turns out the ginger cat once had a home, but that day she was left on the side of the road all alone in the Graham Creek Nature Preserve area in Foley, AL. The kitty started walking around the neighborhood looking for help, and that's when she found the kind woman.

The nice lady called out, "Hey Kitty Kitty." And the friendly feline was so happy to see her response that she started purring and snuggling up everything. It's obvious that she missed her home.
The kind woman, who has a special place in her heart for animals, got Kitty some food and water. She made a little house in her backyard for the sweet cat, then started going around the neighborhood to see if anyone knew her.
No one came forward to claim her, so the nice lady contacted the local animal shelters to see if someone could help find her a loving home.
The shelters were all full and there was no room for an abandoned little kitty.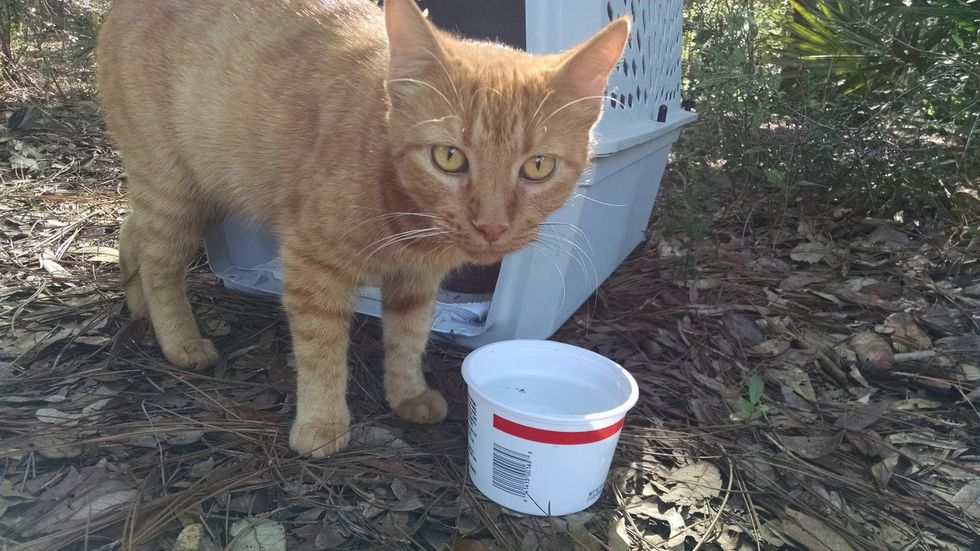 Gulf Shores Critter Care
The kind woman and another nice lady decided to take matters into their own hands. They fed and cared for the ginger girl every day. They already had their full house of animals so they continued looking for the perfect home for the sweet, deserving cat.
That's when Gulf Shores Critter Care learned about Kitty's story and reached out to social media for help.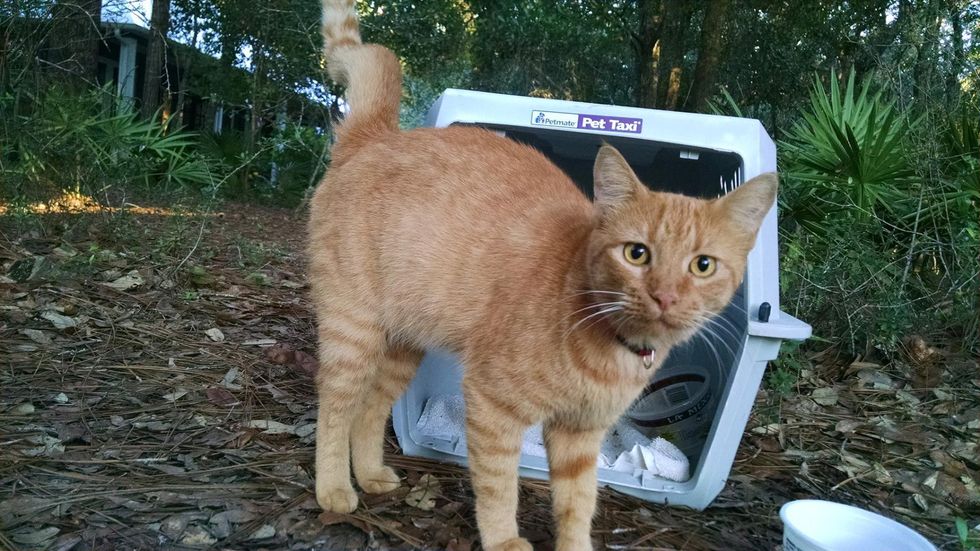 Gulf Shores Critter Care
Within a week, there came good news! Kitty finally found her forever home!

Tammy Mattox, who had a ginger cat of her own, saw Kitty on Facebook and immediately fell in love. She offered to take the beautiful ginger girl home. Kitty's rescuers were over the moon, and Kitty couldn't be happier.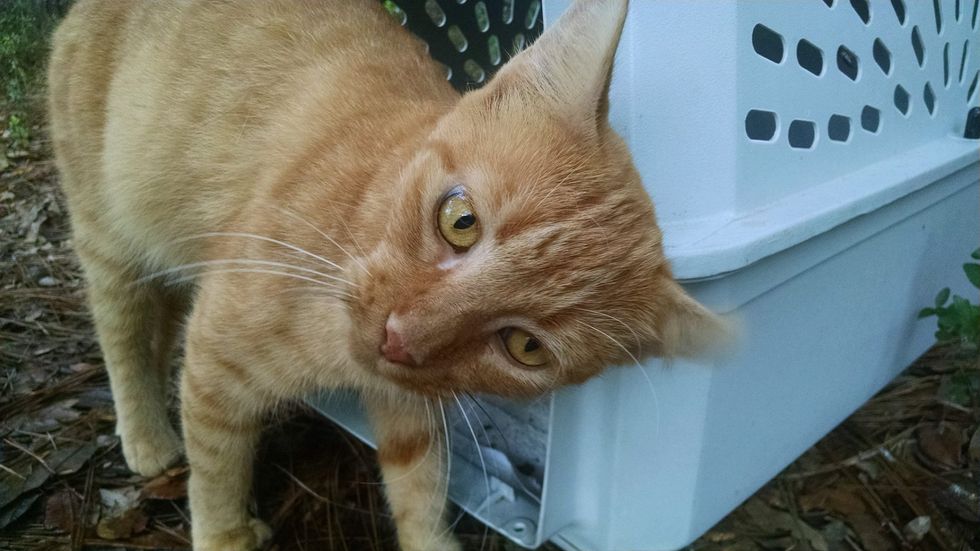 Gulf Shores Critter Care
On the day she arrived in her forever loving home, Kitty made herself comfortable in her human's bed, snuggling and purring away. "She is just precious! She really is super sweet," Tammy said.

Kitty knows she's loved!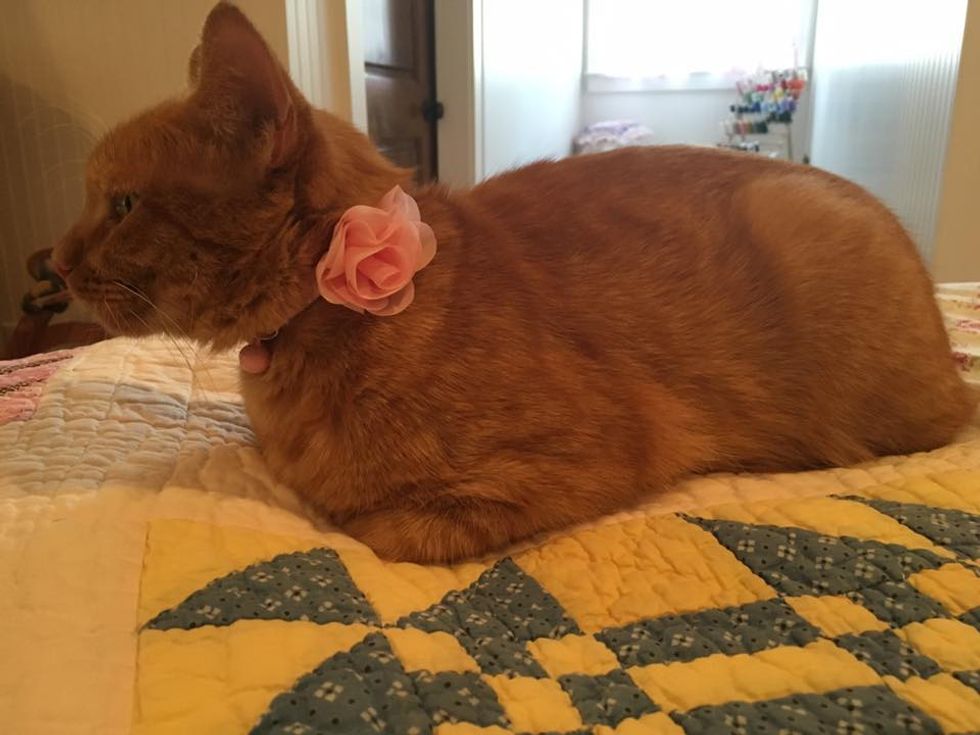 Tammy Mattox
Share this story with your friends. (h/t: Gulf Shores Critter Care)
Related story: Cat Abandoned Next to His Belongings Finds the Perfect Person to Bring Him to Safety