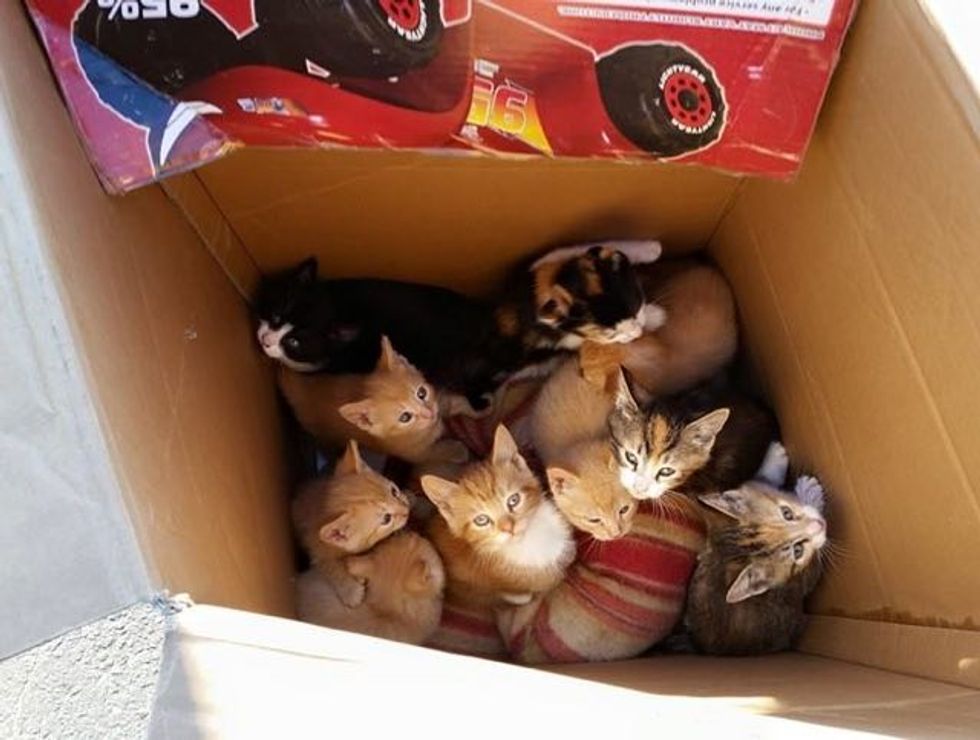 Ten small kittens found a second chance at life when they were saved from a cardboard box discarded in a parking lot of the Lowe's in New Haven, Connecticut. These 6 week old kittens were found inside a large toy box.
A worker found the kitties at around 8:30am. The Branford Compassion Club, a local rescue, came to pick up the kittens and took them to the vet.
[Scroll down for video]
The kittens appeared to be in good health despite being left without food. Now they have been put in the care of the Branford Compassion Club until they are old enough for adoption.
"The box kittens are all on deposit and have been placed in foster homes to get big enough to be vetted before they go to their permanent homes," the rescue wrote at Facebook.
These 10 little kittens were found in a large toy box in a parking lot.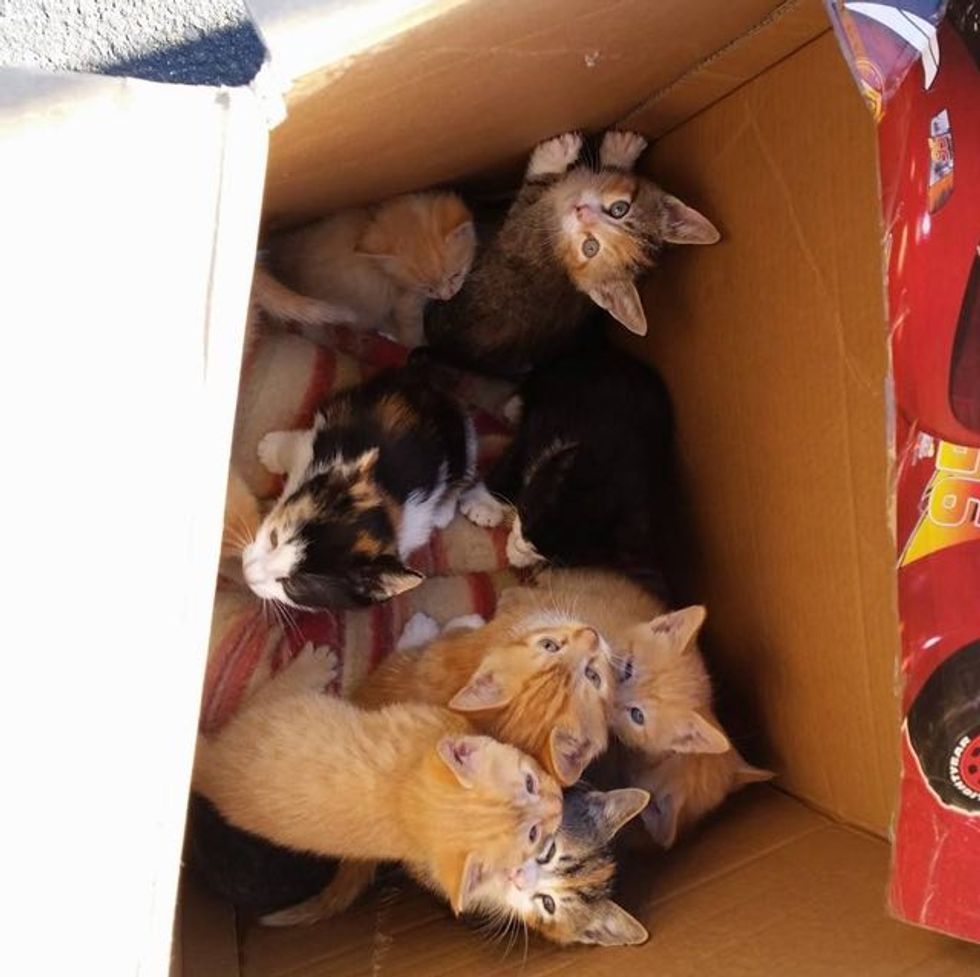 Rescued! On their way to a brand new happy life!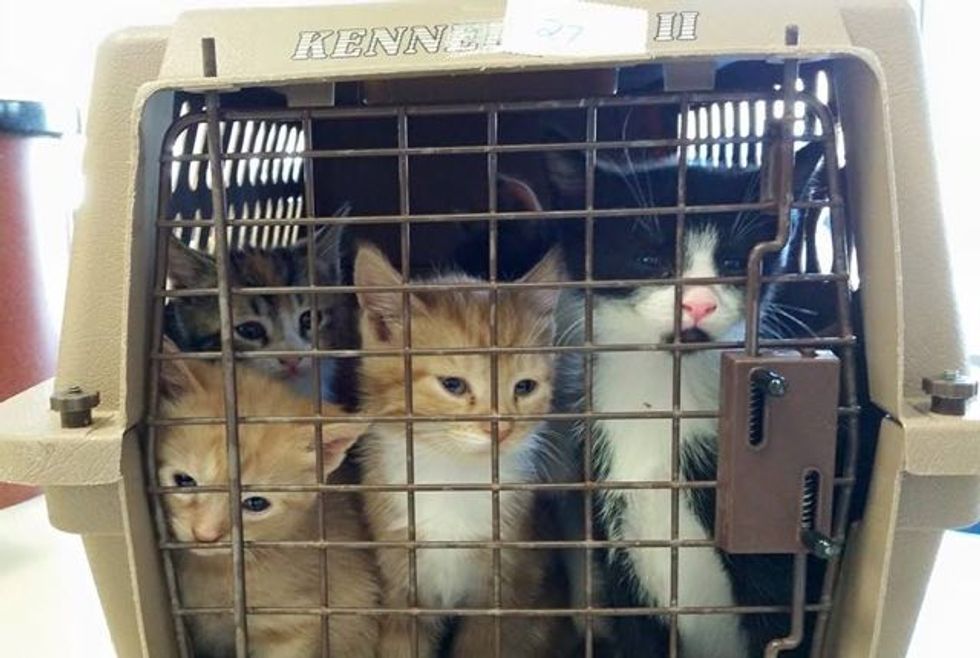 Now in foster care, the kitties are living a good life!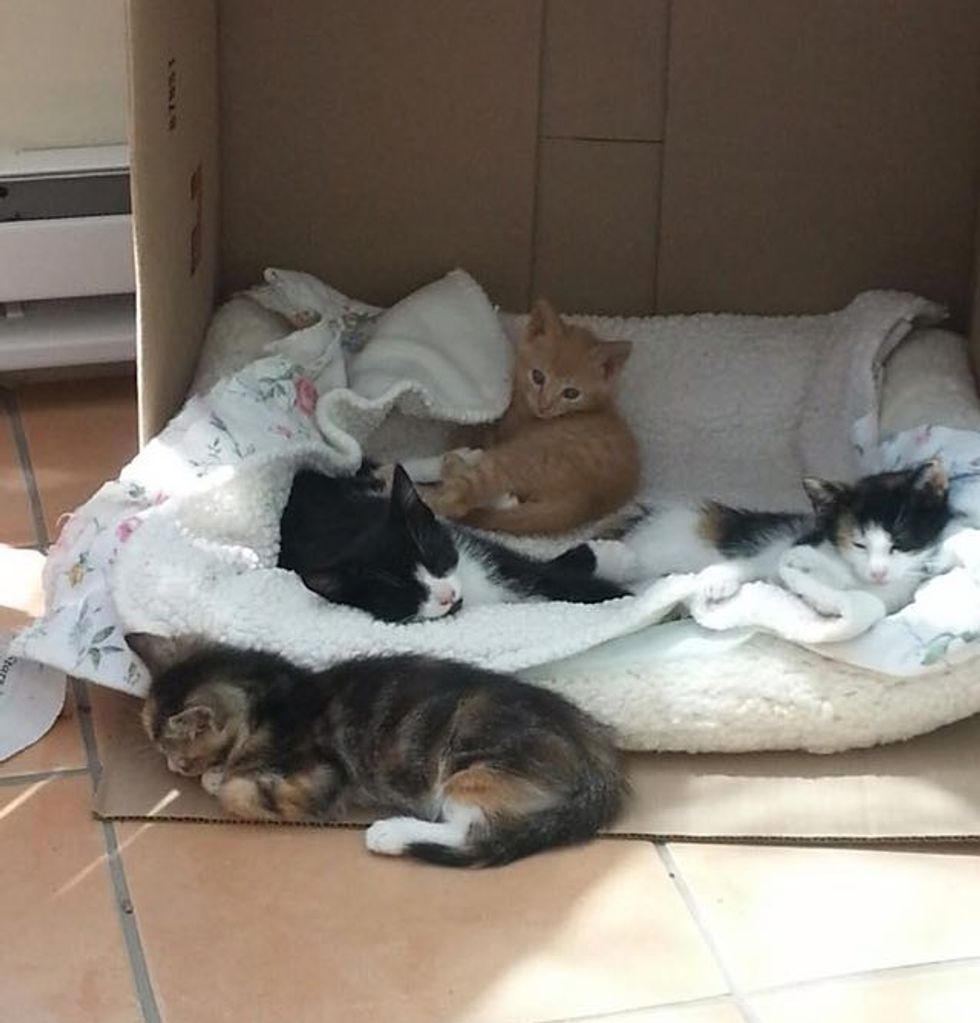 Watch this short video of the kittens right after the rescue:
Share this story and help them find homes!
Photos by Branford Compassion Club. Source: News8.