A 12-year old ginger cat with a cleft lip had lived with a swollen mouth for many years. After he was adopted, they found out that all this time he was living with a food allergy.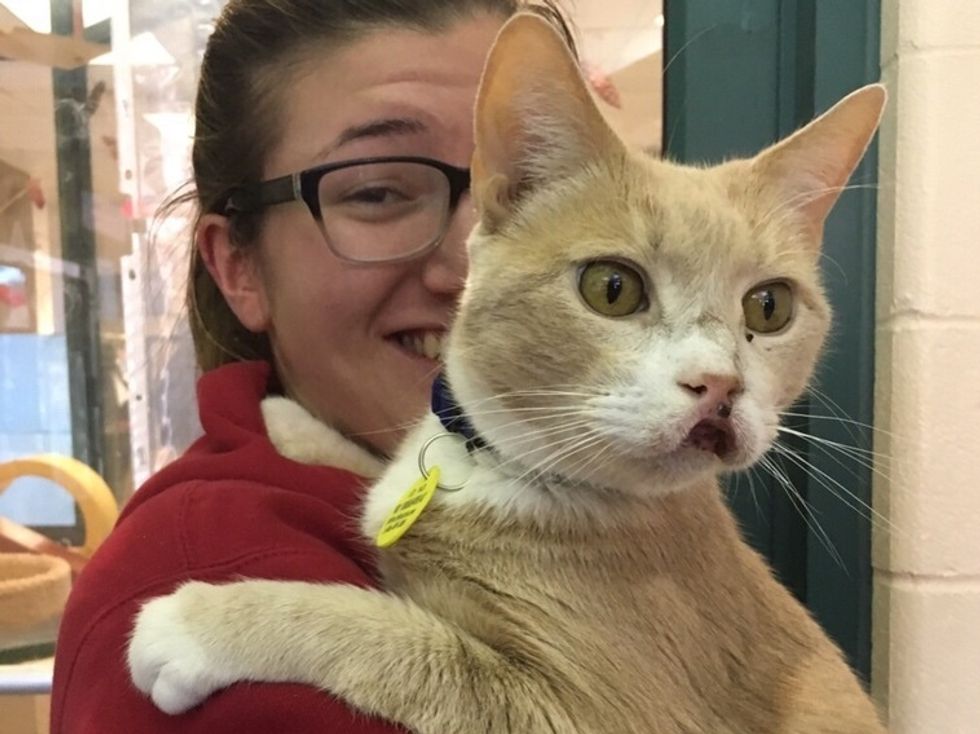 Courtesy: Kristin Cianciolo and Bri
When Kristin Cianciolo and her roommate Bri met Odie at the shelter, they were told that he had a cleft lip and a lot of mouth ulcers, but that didn't stop them from adopting the sweet kitty.
Odie was surrendered to the shelter after his owner of 12 years could no longer afford to care for him. When Kristin held the ginger boy in her arms, he snuggled up to her as if he was trying to tell her to take him home.
And she did. A couple of weeks after adoption, they were surprised to find out what caused Odie's swelling. Turns out it was just a food allergy.
"We were surprised because we were under the impression that even though he had some ulcers that his lips were just permanently like that," Kristin told Love Meow.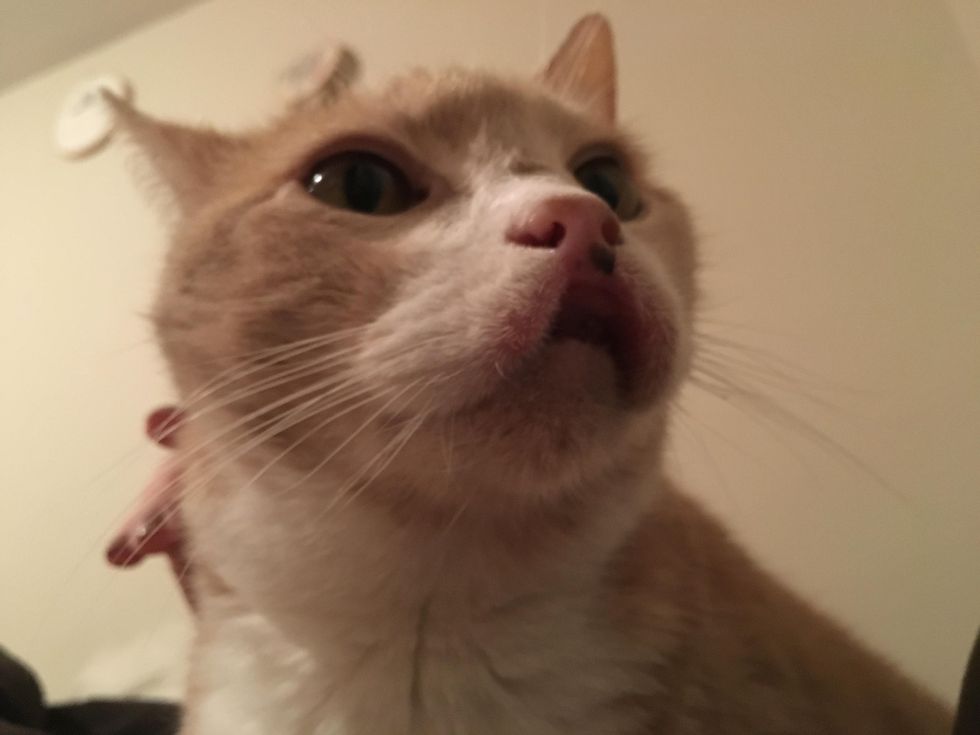 Courtesy: Kristin Cianciolo
A few weeks after adoption, the swelling went down significantly.
"We really didn't do much other than some meds and we have him on Natural Balance Limited Ingredient Diet and the flavor is duck and green pea," Kristin said.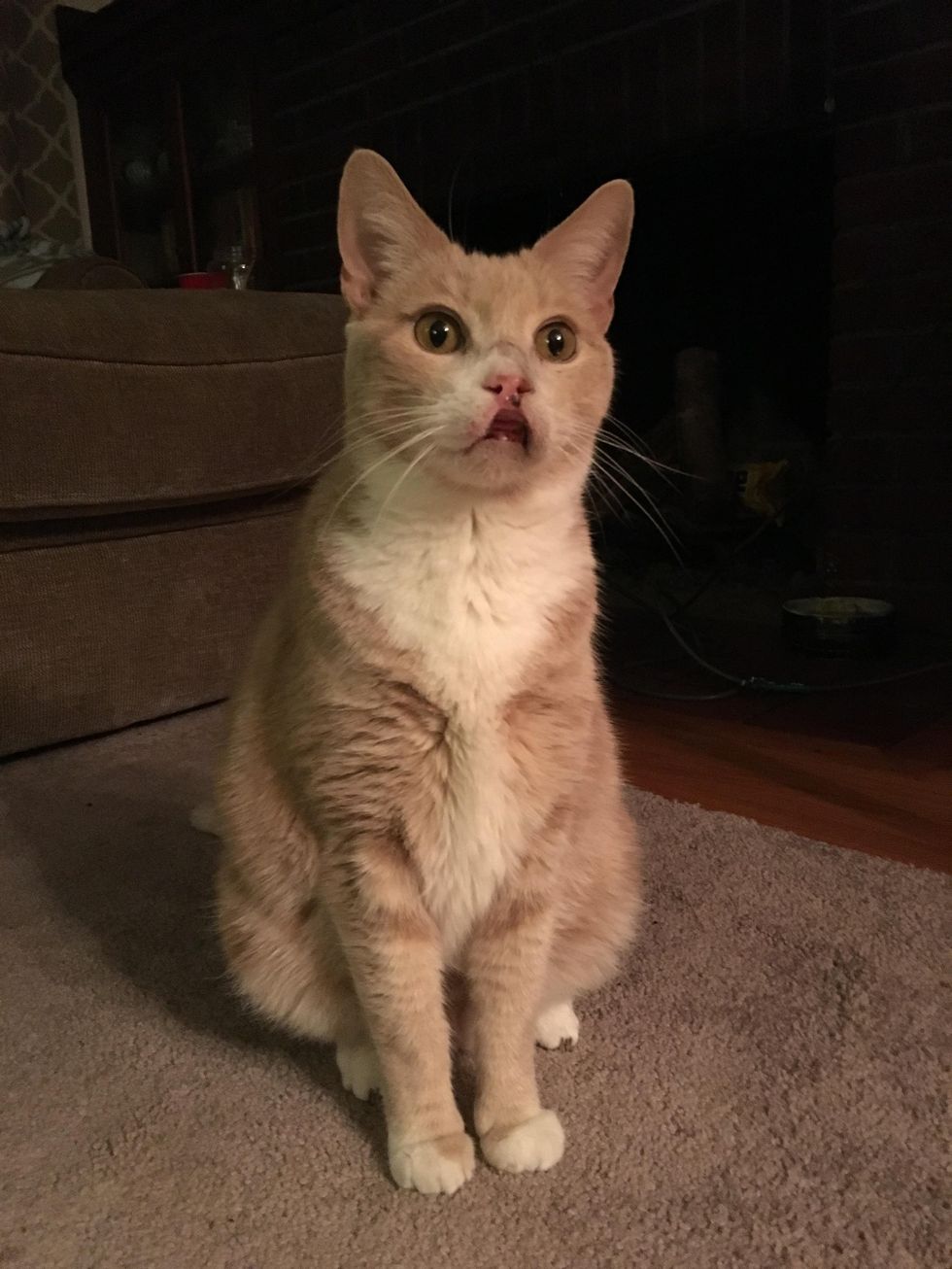 Courtesy: Kristin Cianciolo
"At this point we're not sure if that little gap between his nose and mouth will ever go back to 'normal' or if he was actually born with a cleft lip.

"He feels much better now and he makes us so happy."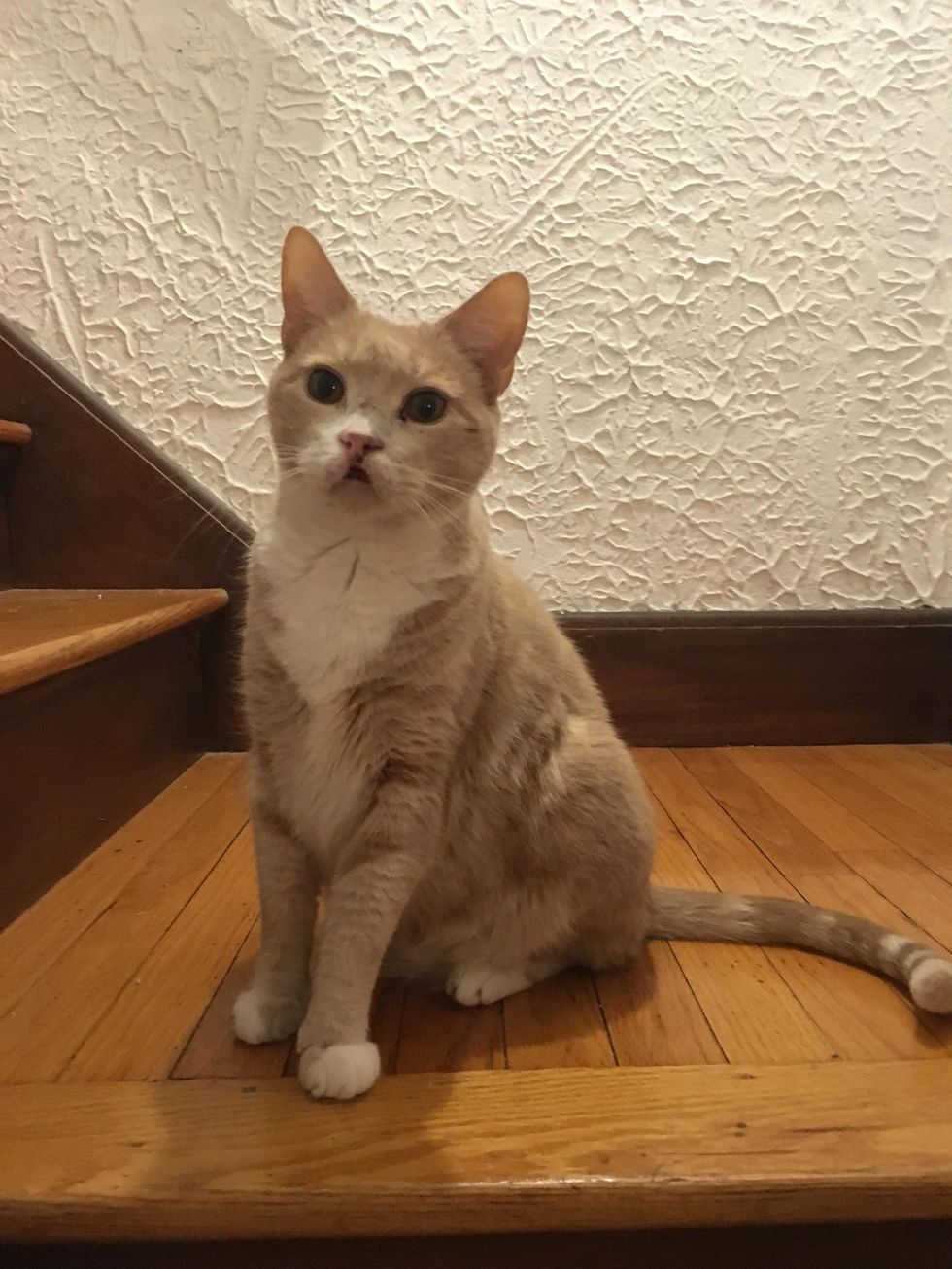 Courtesy: Kristin Cianciolo
They haven't been able to identify the exact allergen, but the new diet and treatment seem to be working.
"We'll just keep him on the food and hope for the best."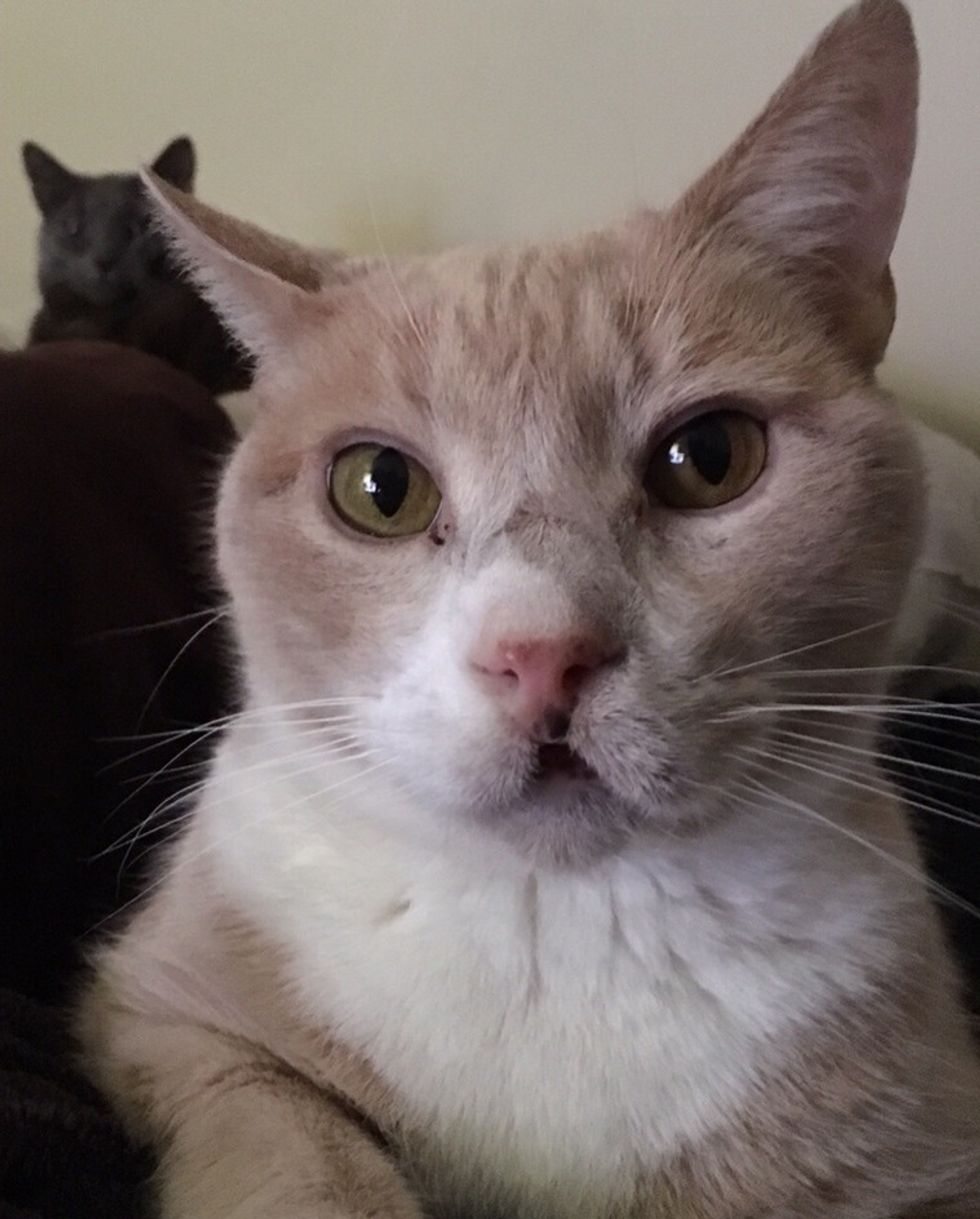 Courtesy: Kristin Cianciolo
Odie has always been a cuddly boy. Now without the swelling, he's more affectionate than ever.
"He definitely started rubbing his mouth on everything once all the swelling went down which was so nice to see," Kristin told Love Meow.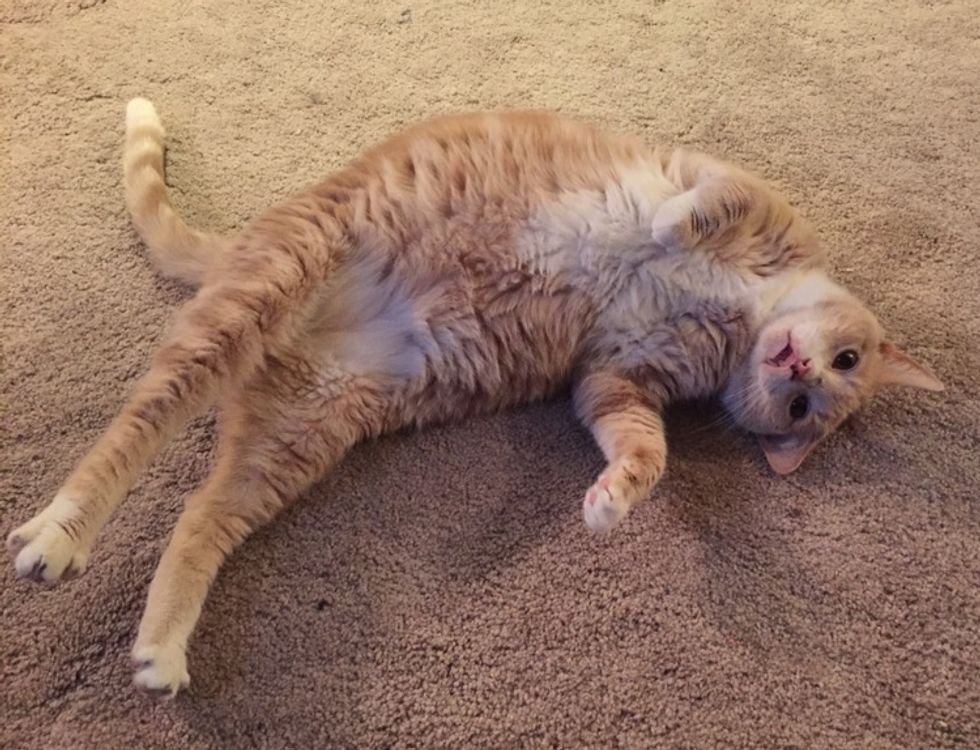 Courtesy: Kristin Cianciolo
Odie cuddles with his forever human and is so happy to be healthy and loved.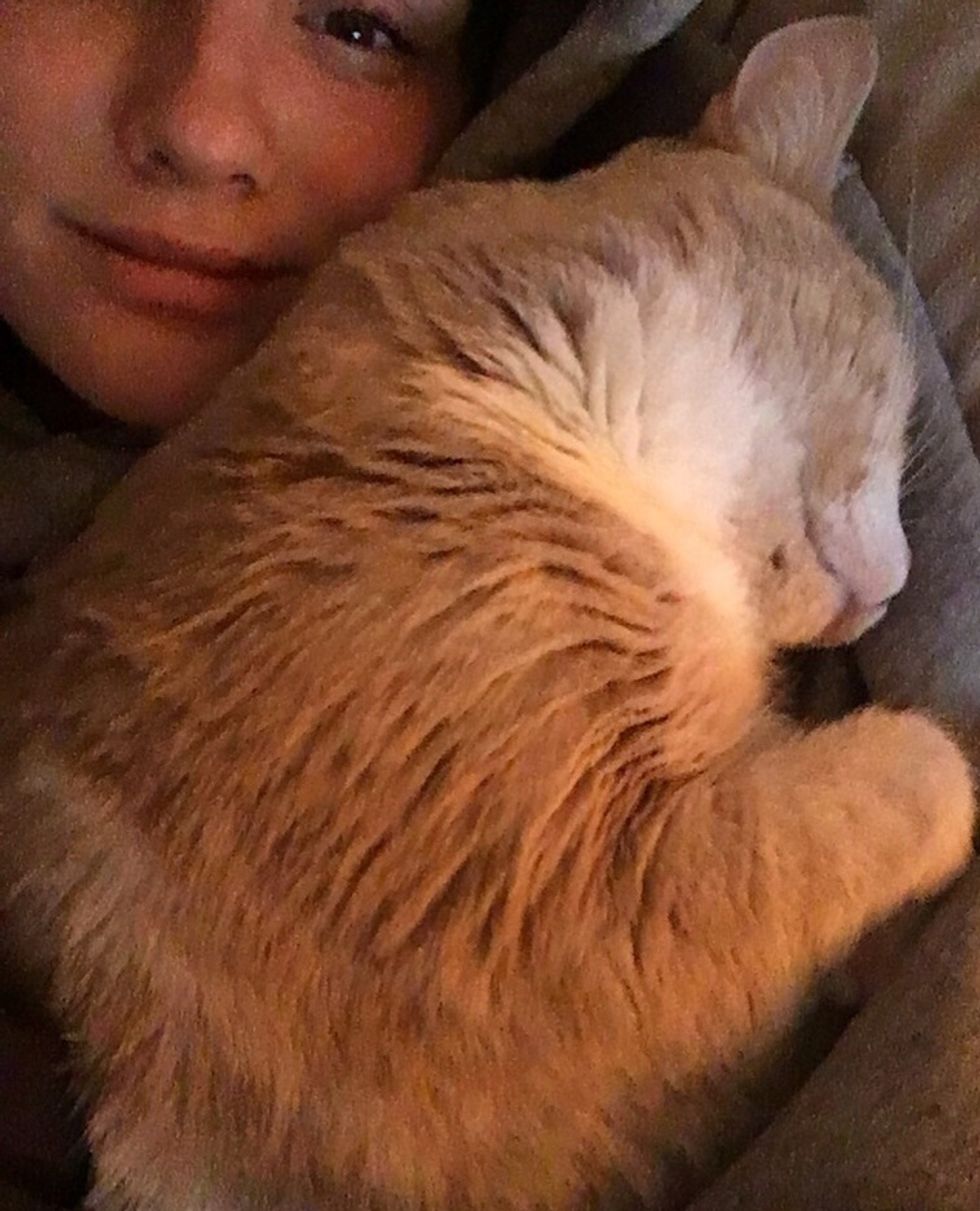 Courtesy: Kristin Cianciolo
Share this story with your friends. More info at reddit.
Related story: Woman Adopts Senior Cat, Comes Back to Shelter for His Old Friend