A 5-week-old kitten was trapped in a drain pipe, crying for help. When a homeowner discovered that the cries came from his back porch, he called the Michigan Humane Society, and a team of people came to the rescue.
The entire rescue was captured on camera. After an hour of work, they successfully freed the little kitten out of the pipe. They named the little one Ruby. They were able to "rescue Ruby and his three siblings. They were taken to the Detroit Center for Animal Care where they were checked out by veterinarian," reported wxyz.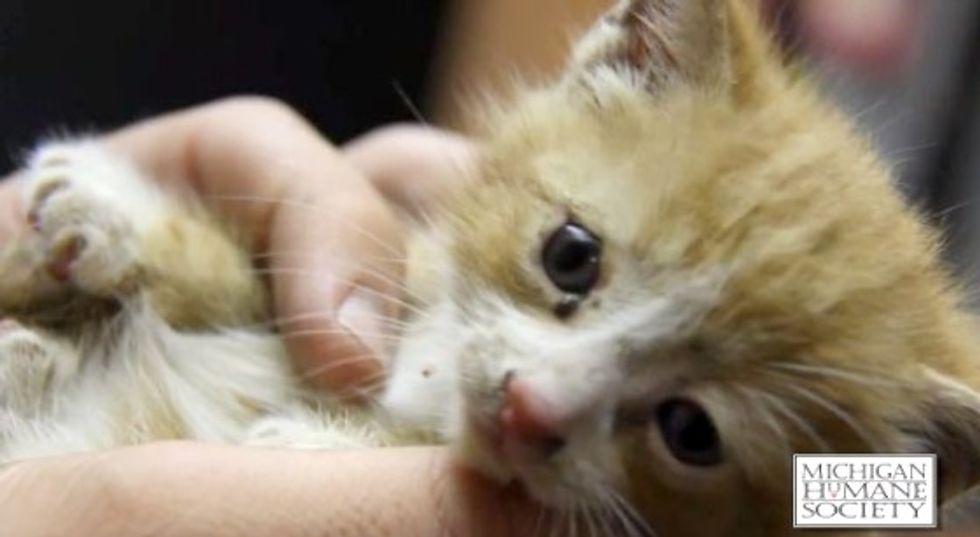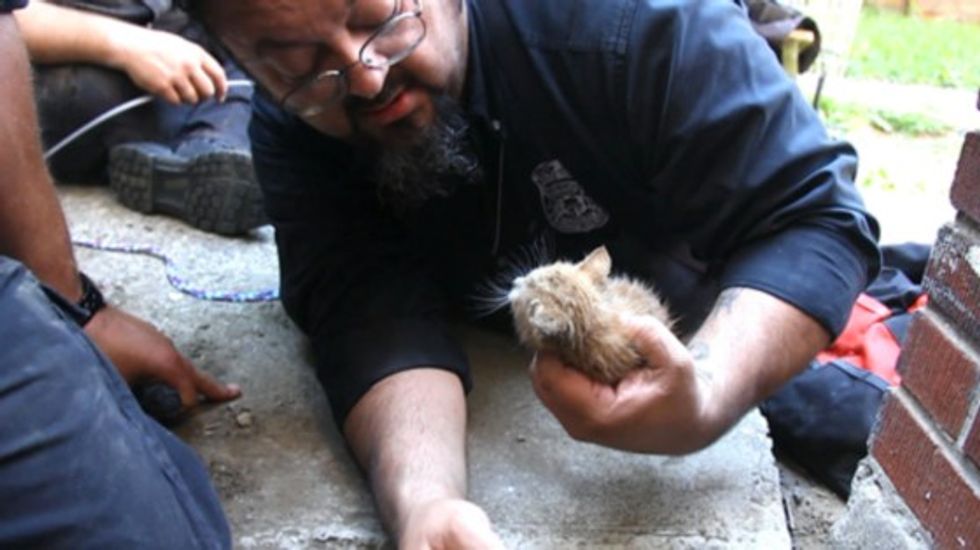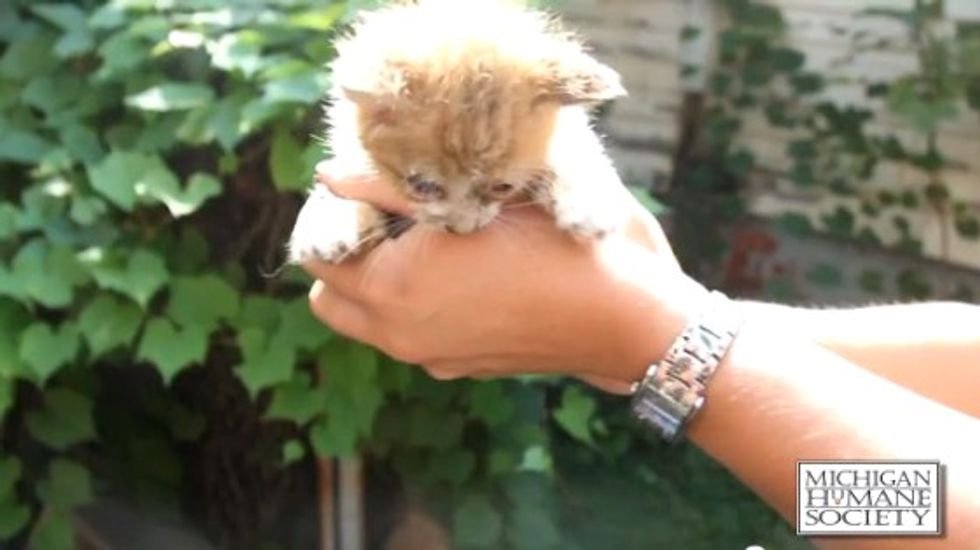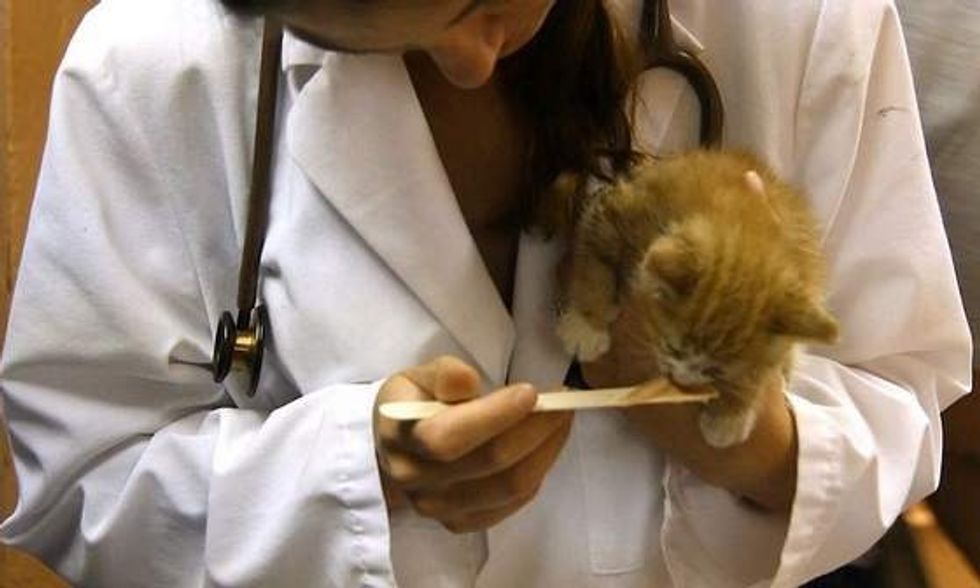 Watch the rescue below:
Source: wxyz. The kitten is being cared for by the Michigan Humane Society. Their facebook page.