No one knows how Pepper ended up in a parking lot all by himself, but the tiny tuxedo was happy when he was given food, warmth, and a second chance at life.
"My husband found this little guy in a parking lot. We bottle fed him and took care of him for a month," said Beth, Pepper's foster mom, who found him a forever loving home.
Pepper after a very needed bath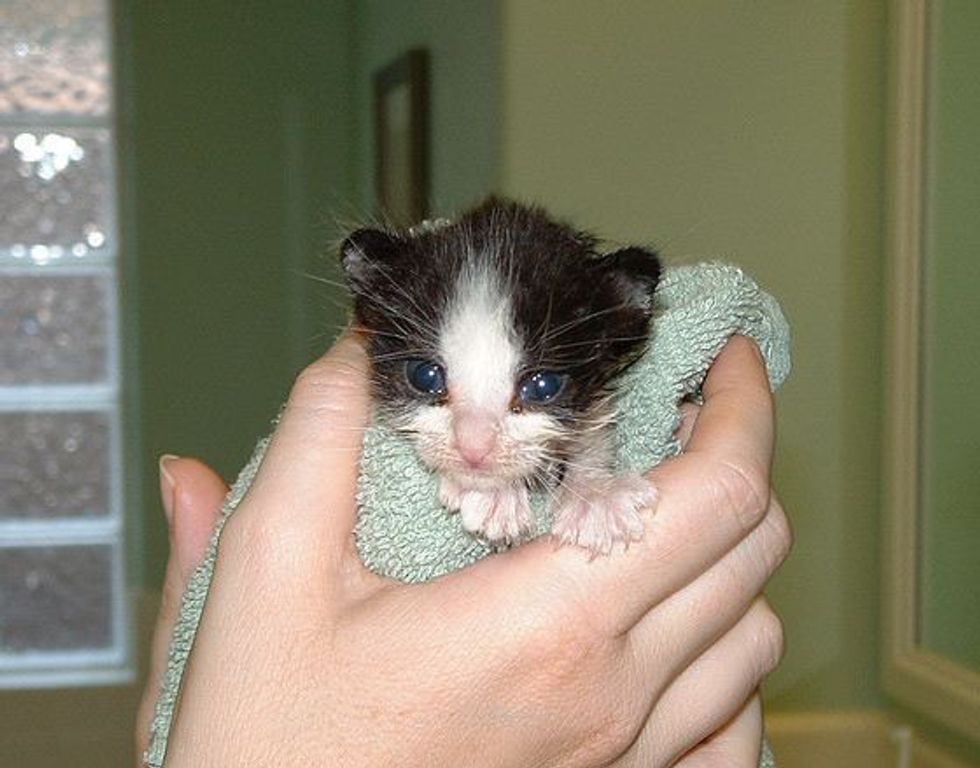 Getting his tummy full the first time. Happiness!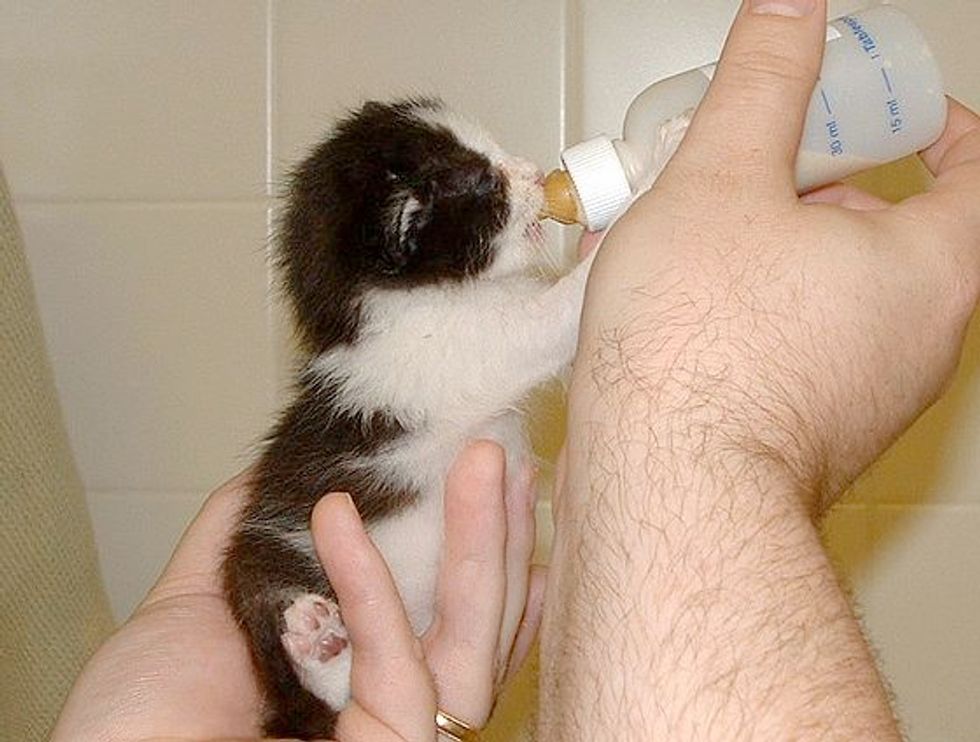 Pepper thriving at his forever loving home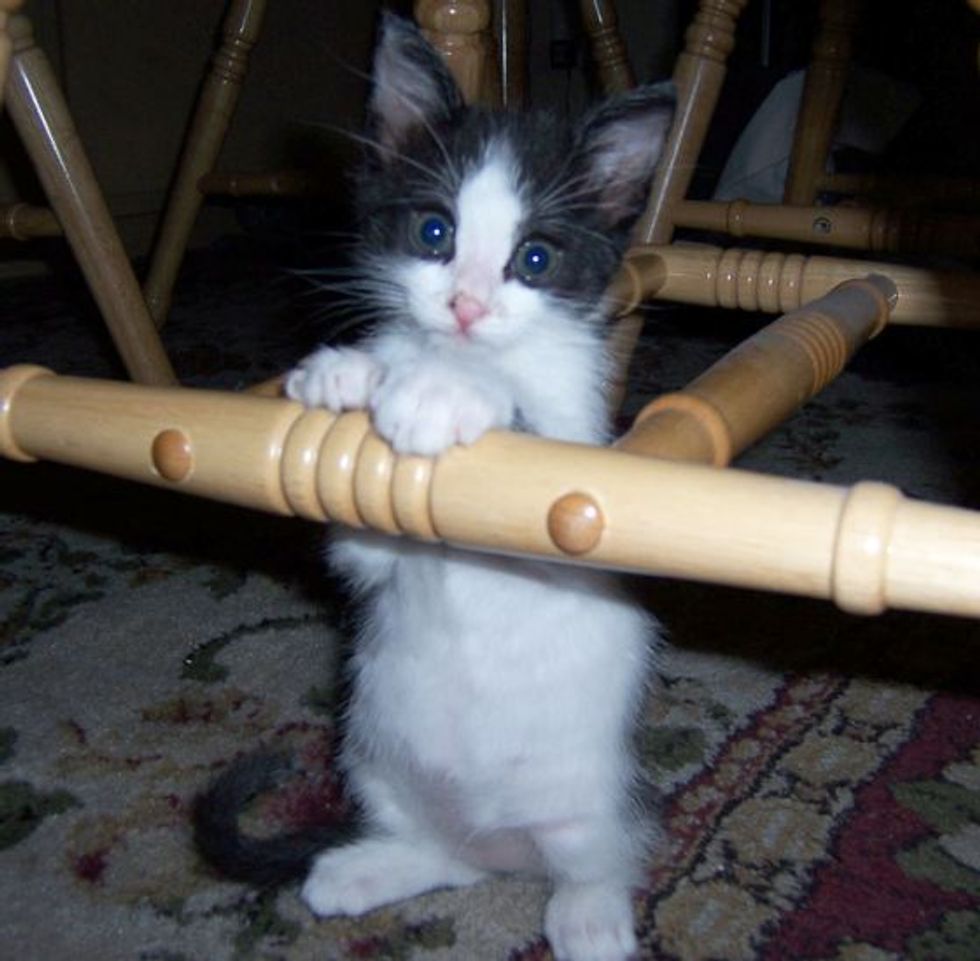 Photos by ©Beth (flickr: comma queen).