A stray cat showed up on the doorstep of someone's home along with another kitty, meowing and begging to be let in for warmth.
Meet General!
"Poor General was thrown out by his previous owners. He and his relative Siamese Grant appeared at a feral outdoor colony in search of food. They were starving and not in the best of shape," Here Kitty Kitty Rescue told Love Meow.
"They were begging to come into the lady's house for warmth. You could tell that they have been indoors because they settled in quite nicely."
The kind lady searched for their owners, but to no avail, so she contacted Here Kitty Kitty Rescue, pleading for help.
General had the saddest eyes when he first arrived at the lady's house.
Here Kitty Kitty Rescue took them and the little guy started to perk up.
"He is a very sweet, mellow guy who loves to sit on laps."

Though Grant and General were found together, they weren't a bonded pair. They craved attention from their caregivers and loved spending time with their human friends.
Grant and his many soft blankets. :)
It was early December 2015 when they found the kitties. The rescue group hoped they would get them their forever home to be loved by Christmas.
Laurie Gotshall fell in love with General after reading his story and went to visit him at the shelter. The sweet kitty walked up to her and made her his forever human.
Updates: A year later, the kitty now named General Patton is doing wonderfully.
"The purple on his head that someone must have put there from a marker is gone. He loves his new home and has lots of room to run and tear around the house and up the stairs," Laurie told Love Meow.
"He has a nice screened porch he has enjoyed this summer. He loves to watch the birds and squirrels. He has an older sister, Princess, who also was a rescue."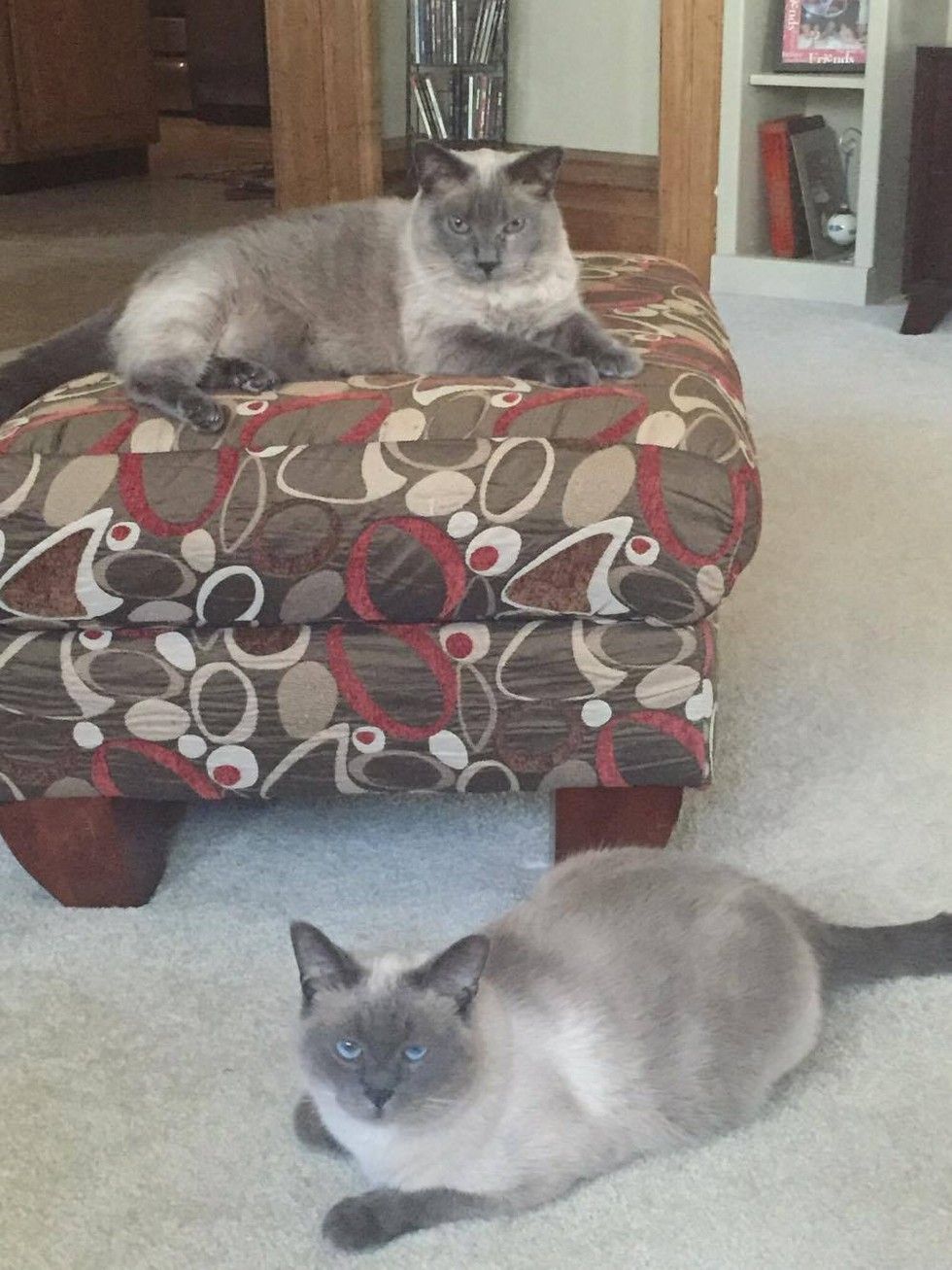 Courtesy: Laurie Gotshall
"I'm so happy I adopted him! He's such a sweet kitty," Laurie said.
"His eyes aren't sad looking any more!"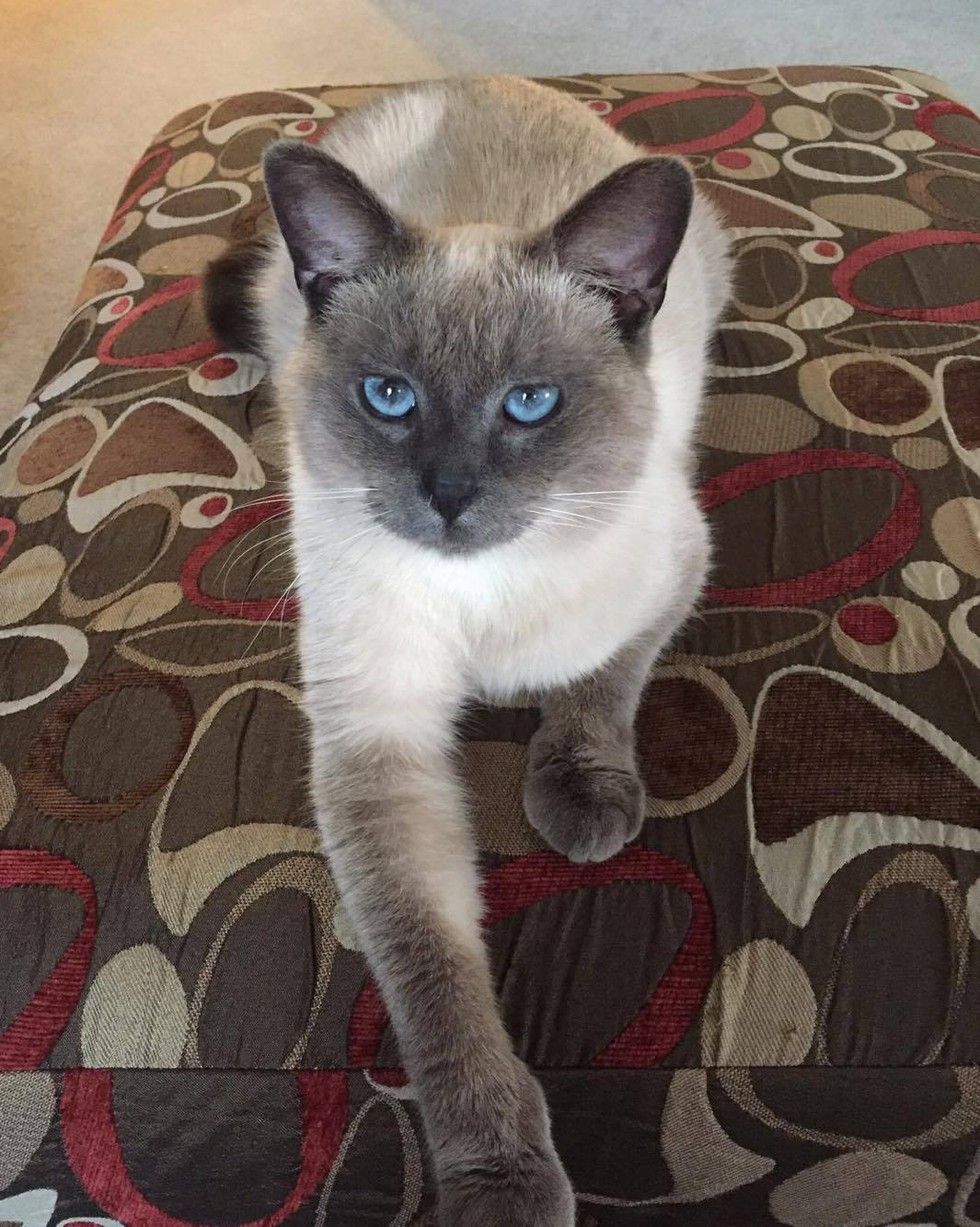 Courtesy: Laurie Gotshall
Grant also found his forever humans.
Happy and loved!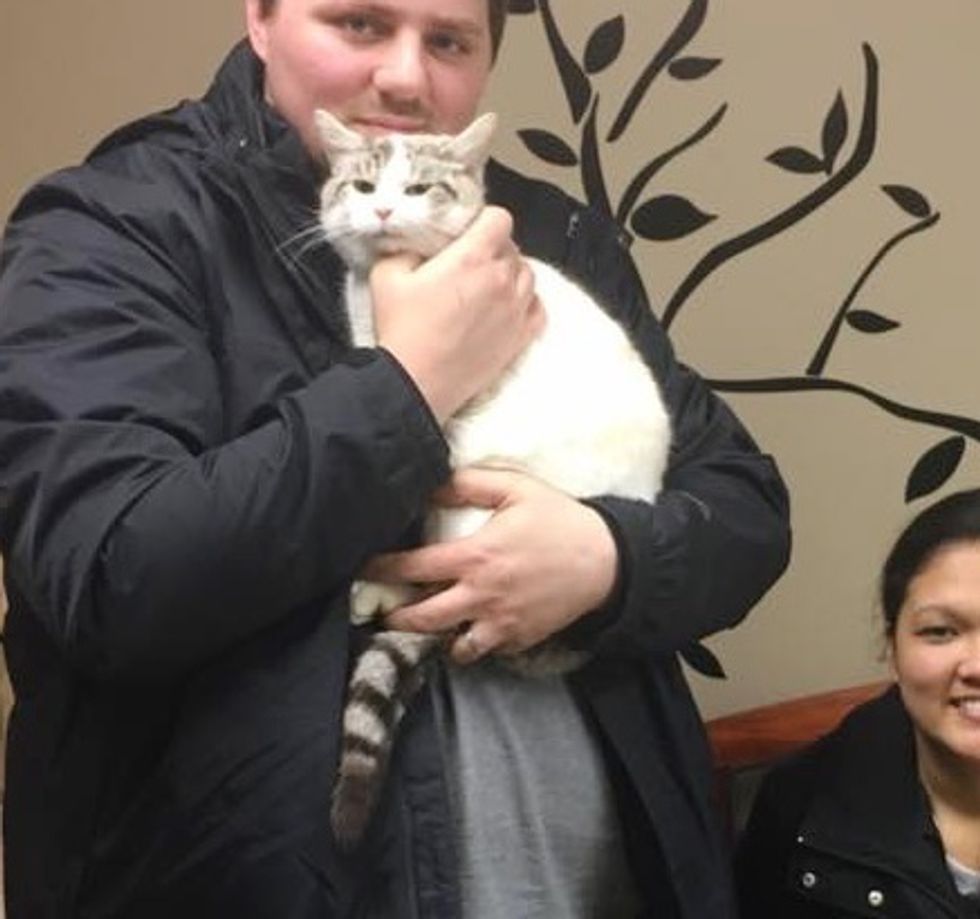 Here Kitty Kitty Rescue
Share this story and help a kitty at your local shelter find their forever home.
More info on Here Kitty Kitty Rescue (Elkhart, Indiana) | How you can help