They adopted a homeless kitten. This is the little kitty trying to bond with their family cat.
[Scroll down for video]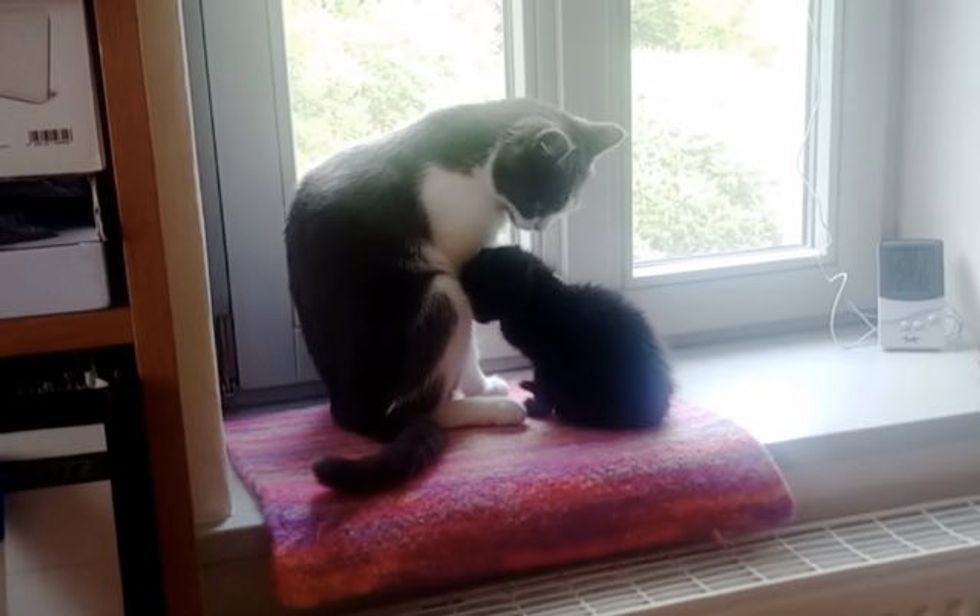 "After coming across an abandoned kitten in a field, Andreas and Filiz decided to bring it home in the hopes that their cat would accept their new roommate. Surely they didn't expect THIS to happen!"
Watch this cute video: