An ambulance driver of Aleppo has started his own one-man rescue mission to feed stray cats that have been left behind as a result of the civil war in Syria.
Alaa spends about $4 (£2.50) a day on meat to feed approximately 150 stray cats in his neighborhood in Aleppo.
The entire area is almost abandoned due to the war, but Alaa has been taking care of the cats for over two months.
Ambulance driver Alaa feeds stray cats every day in his neighbourhood in Aleppo as civil war rages around him.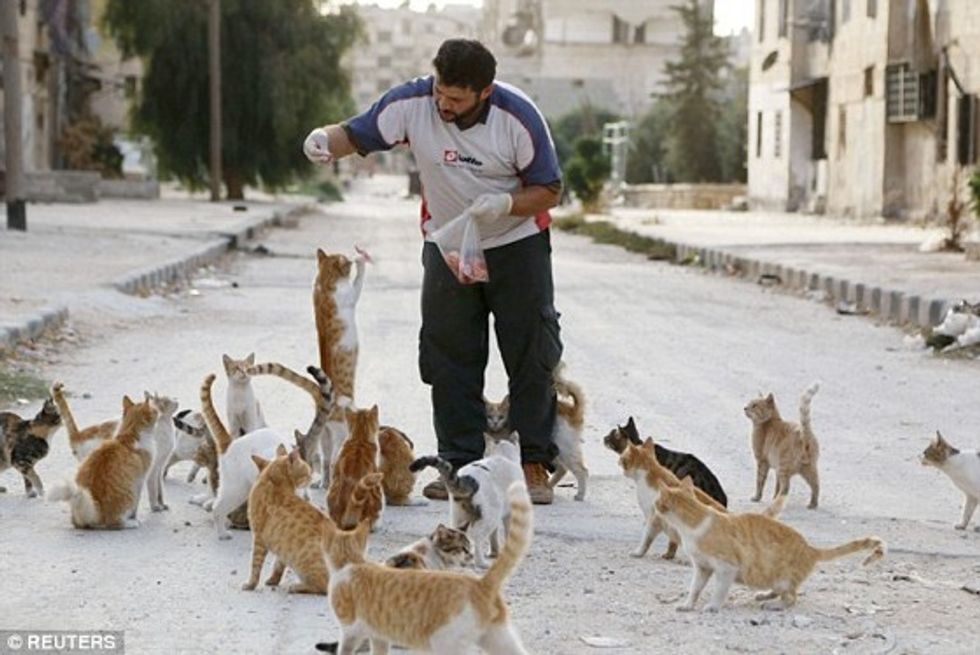 He spends about $4 (£2.50) a day and feed about 150 stray cats.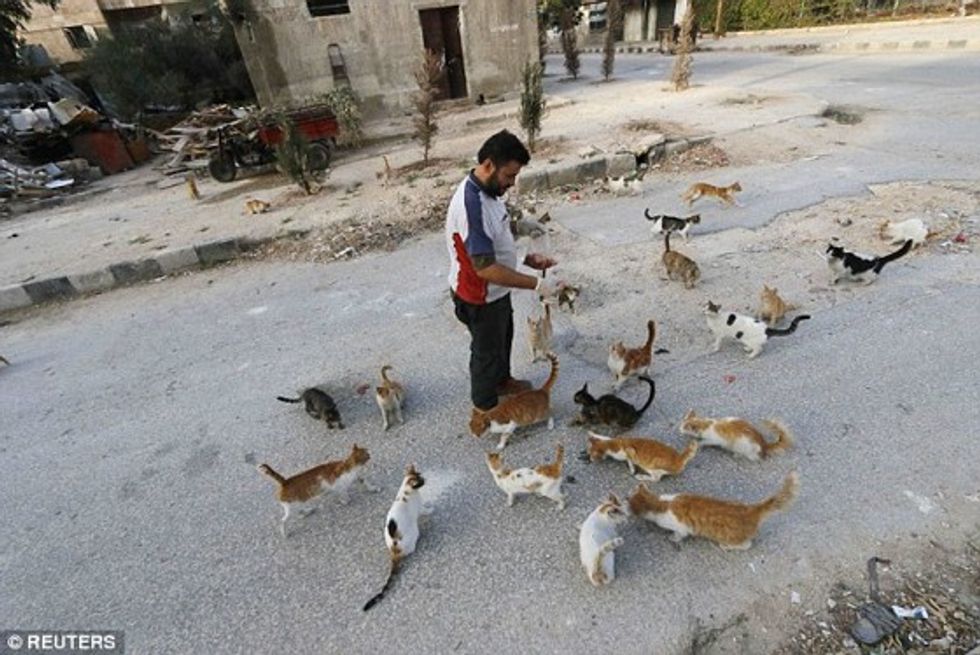 Alaa says he's been feeding these strays for about two months.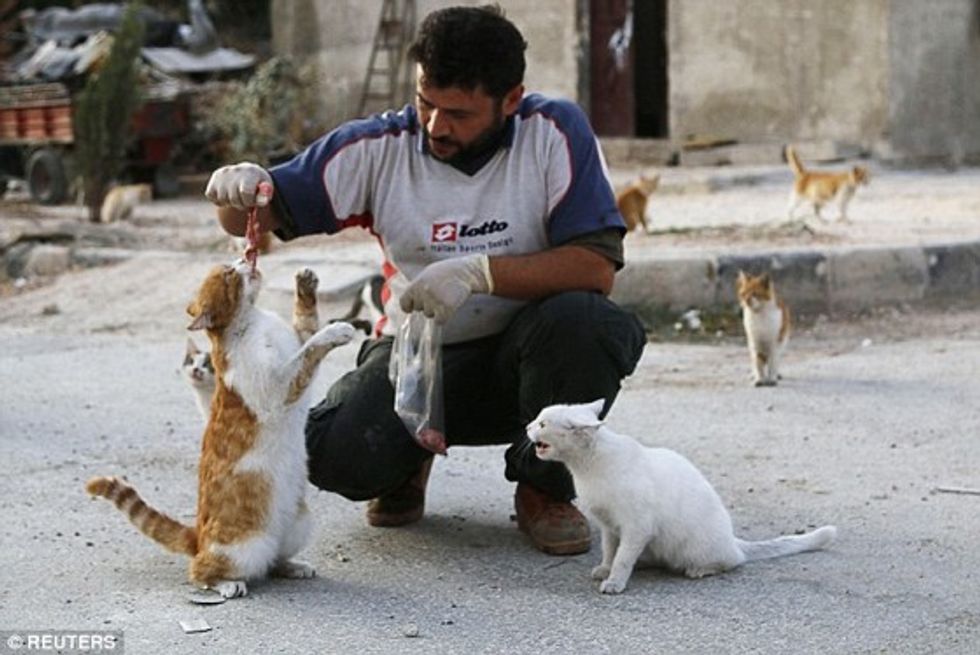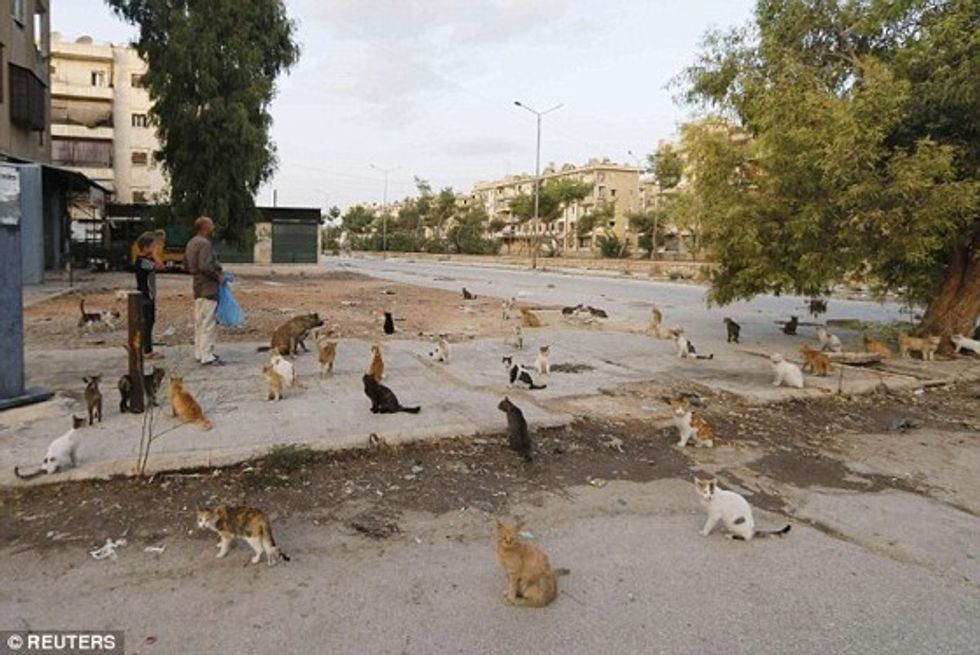 Alaa cuddling with one of the stray cats left behind due to the civil war.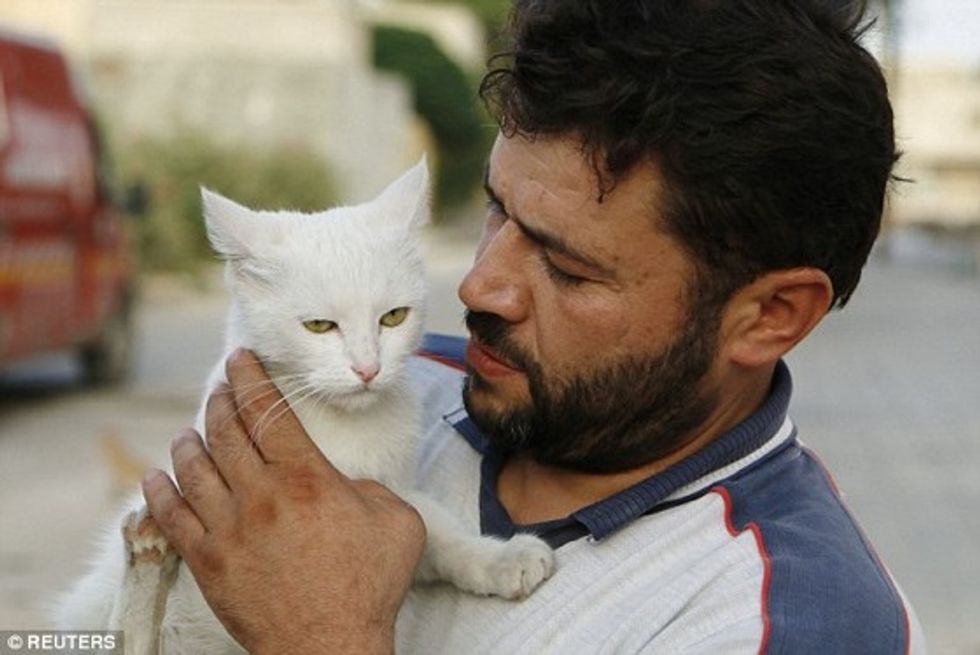 Source: Daily Mail.