Koko is a highly intelligent gorilla who has adopted several cats as her babies over the years. She picked and named each of them and gave them the best motherly love and gentle care she could possibly give. On her 44th birthday, Koko got a big surprise!
She had a visit from not just one kitten, but a litter of kittens. "Koko fell in love with one, and the other fell in love with her," The Gorilla Foundation shares the story.
[Scroll down for video]
"Not only have Koko's maternal and play instincts kicked in, but she is signing more to her caregivers and generating new content everyday that can be used by The Gorilla Foundation to create empathy for great apes."
Koko gently picked up a gray kitten from the box. Already she was in love.
The organization hope this footage will help people understand these endangered animals and help make the world a better place for them. For more information, please visit Koko's website.
This little guy fell in love with Koko. He climbed up the carrier, asking to be adopted too.
"Koko has adopted these two kittens into her family, and it has energized her world."
She wanted to play with them right away and care for them like a mother would.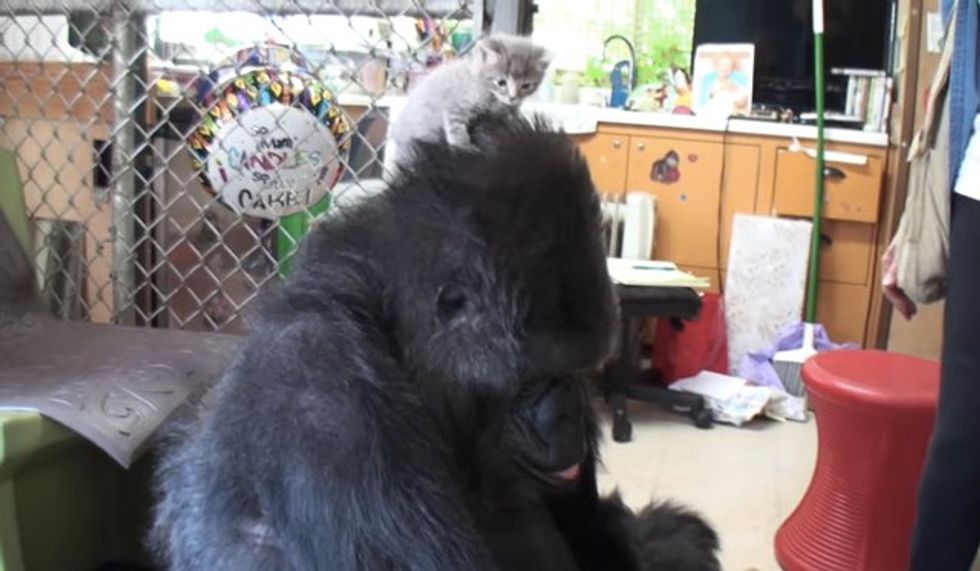 Koko telling her caregivers through sign language how happy she is to have her new fur babies!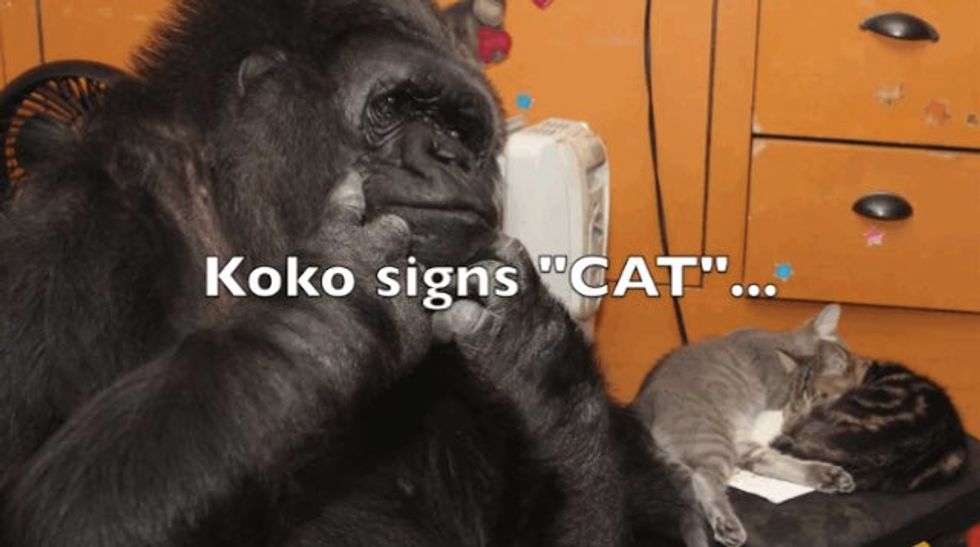 Watch the full video here: