Meet Bacon and Eggs, two eyeless cats, just got adopted together!
They were both six-months old when they came in to the Maryland SPCA with infections and a congenital eyelid defect in their eyes.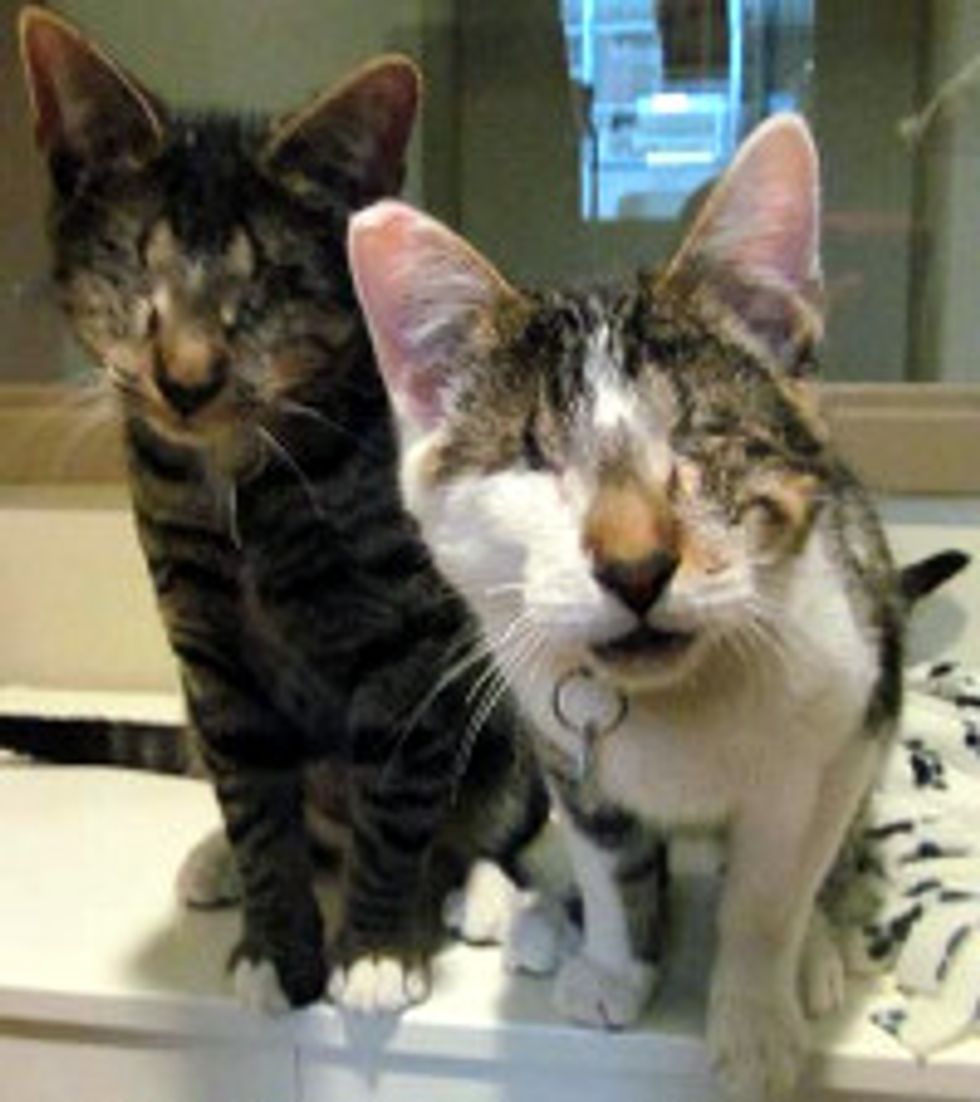 "To make them more comfortable and to prevent further infections, our vet staff removed their eyes. They spent several weeks recovering in foster care," said MD SPCA.
The shelter posted an adoption ad on their Facebook, hoping they could find a family that would take both special needs cats home. Many people showed their support by sharing their story via social media. A generous donor, Mangy Lee, decided to pay for their adoption fee with an extra donation.
Their foster mom and MD SPCA staff member Alisa said: "They act just like any other extremely social six-month-olds... They both love to hang out and listen to the TV with you on the couch. They got along great with my 75 pound Husky and my own cat. The just need a little more time to figure things out, but once they know where things are, they are unstoppable!"
Today, Bacon and Eggs, two blind cats, have found their forever home together.
"They can smell, feel, and hear perfectly fine, and when they get adjusted to a space they can just kind of tell where they are. It's really amazing how well they do without having eyes," said one of the volunteers of MD SPCA.
Bacon and Eggs, two eyeless cats, got a second chance at life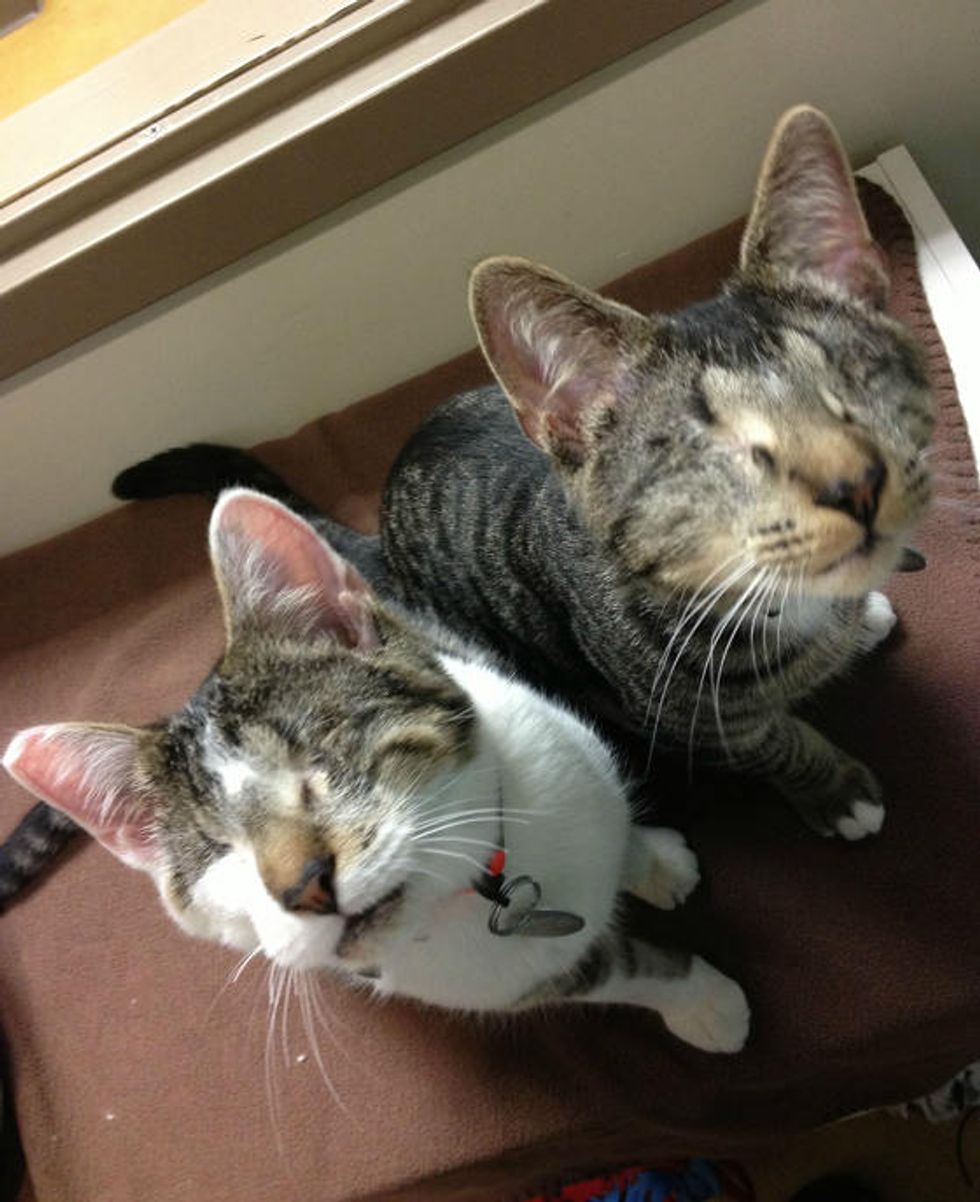 ...and found their forever home together