A blind 6-week-old kitten was saved from motor oil. Her life was changed forever when Mary S. Roberts Pet Adoption Center took her in.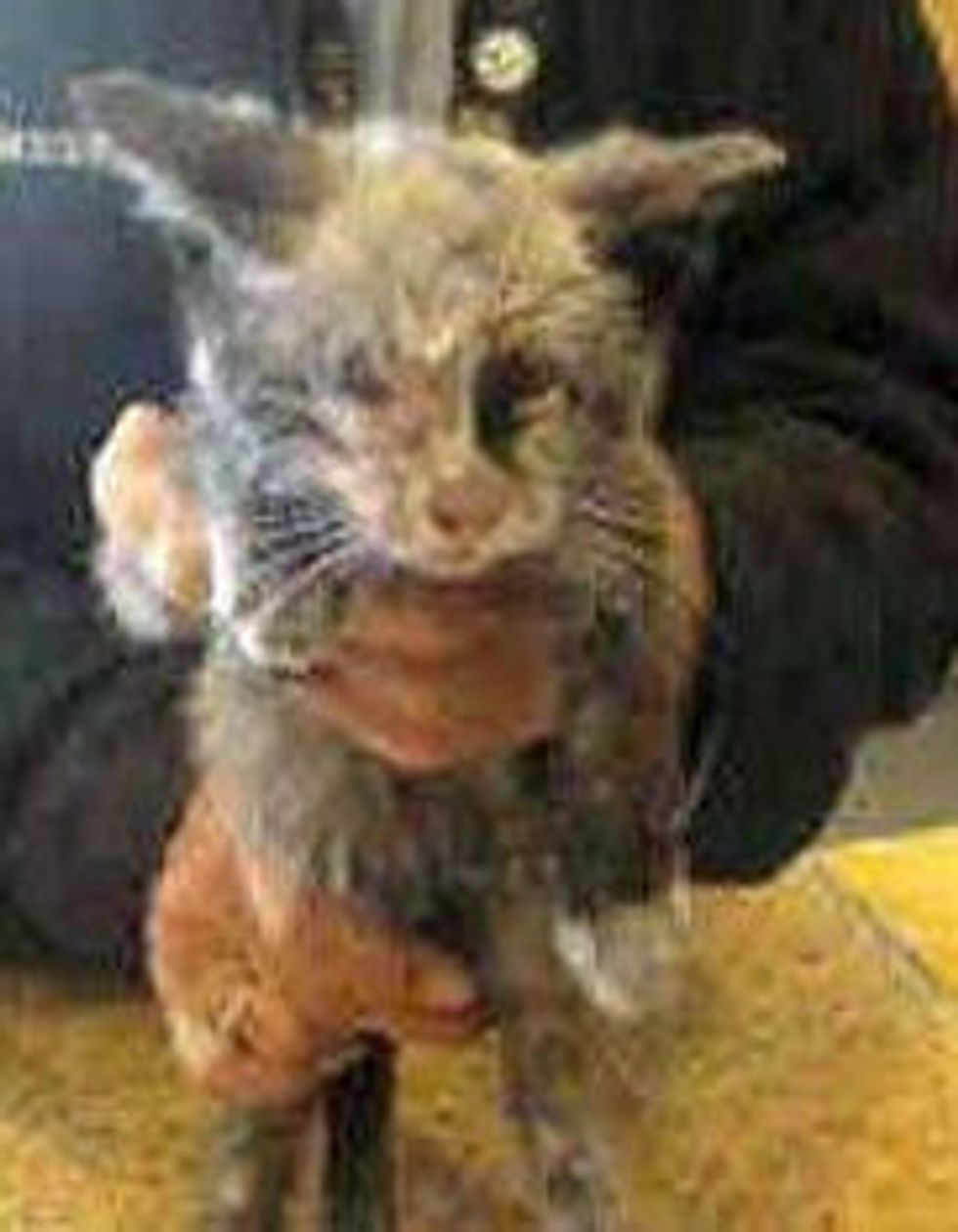 She was covered from head to toe in motor oil when she was found. The veterinarian who examined the little kitten discovered that her eyes couldn't function and had to be removed in order to alleviate any pain. "The examining veterinarian thinks that the kitten was either born with the abnormalities or that the motor oil contributed to the eye problem," reported The Press Enterprise.
"With no complications during the operation, the little kitten was placed with another orphaned kitten so she could learn the 'in's and out's' of being a kitten," The Press Enterprise stated. Her companion soon became her best friend for life. They were named honor and Justice. "Justice depends on Honor for safety and security. She often mimics what Honor does even though she can't see her."
"Justice acts just like any other kitten. Her blindness hasn't slowed her down a bit," said Glass via the Press Enterprise.
She would chase an object by its sound and even has learned to use a litter box. When it comes to feeding, she hasn't had any problem.
Eve though Justice had a rough beginning, now she is going to live a healthy, happy normal life.
Both Honor and Justice were adopted together to their forever loving home.
Justice after a bath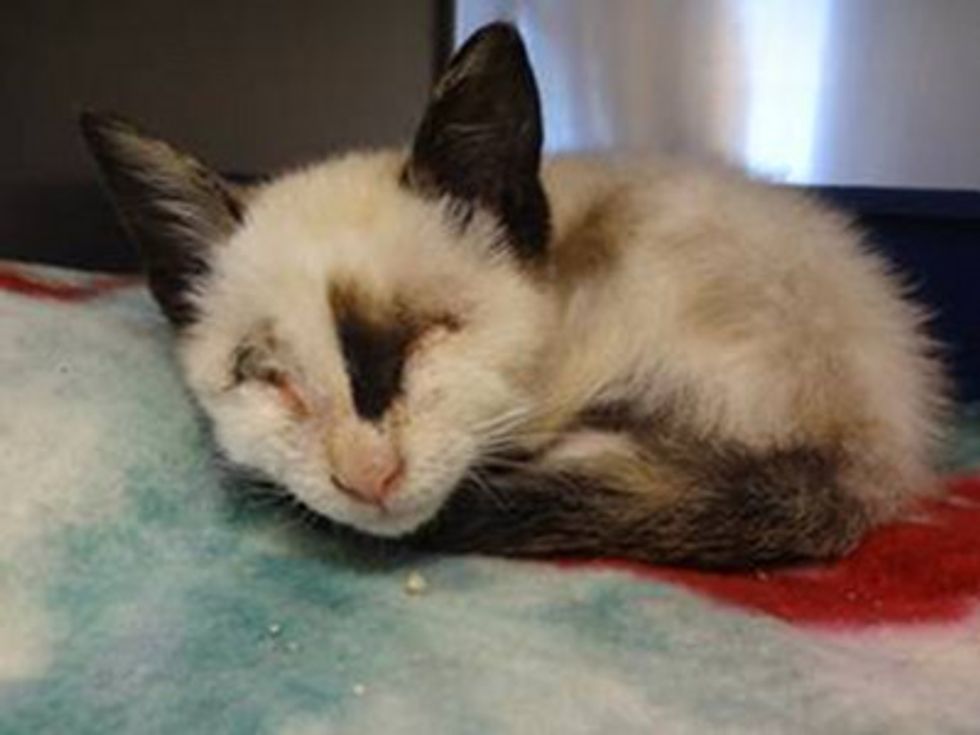 Justice and her best friend Honor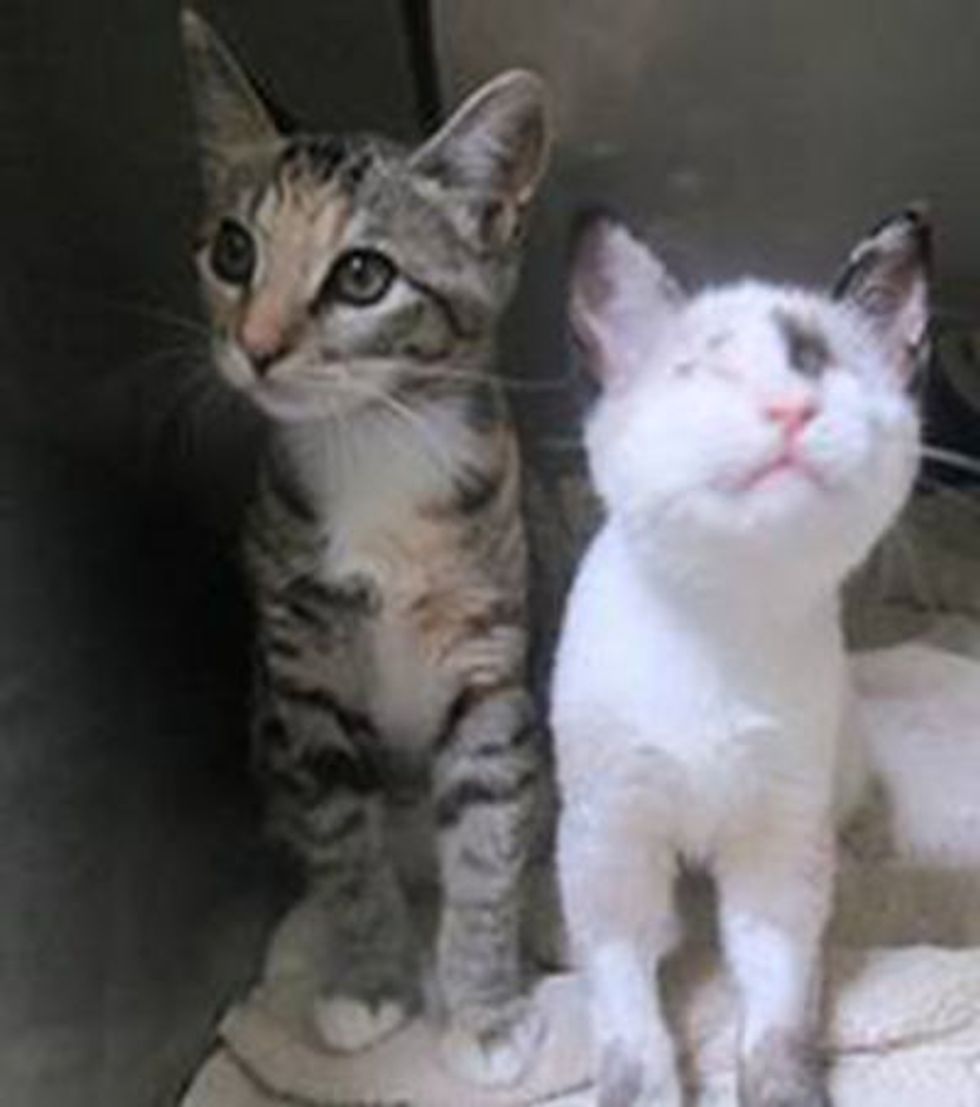 Adopted together!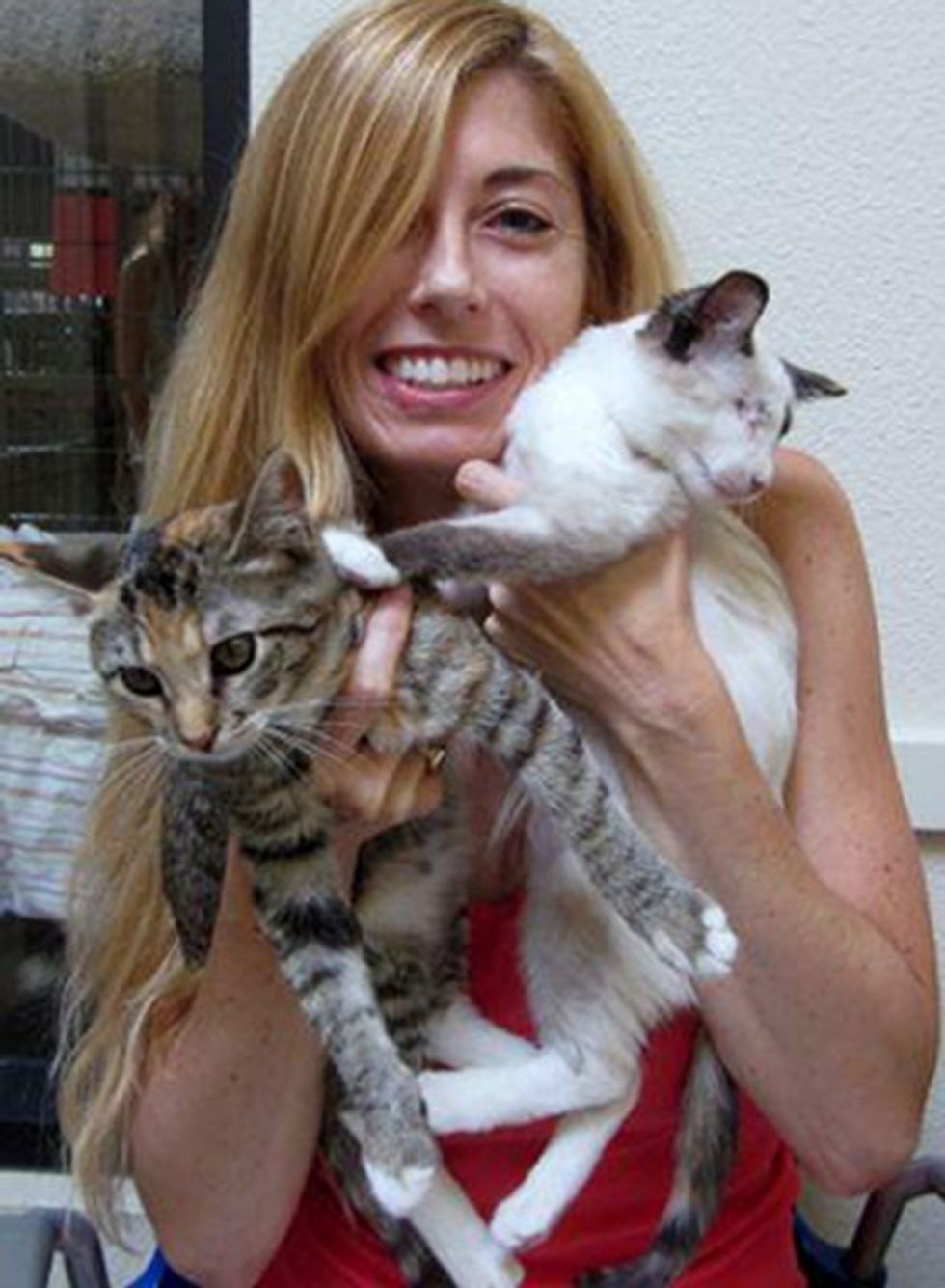 Source: The Press Enterprise.