It was love at first sight when his human Erik met little Cappuccino.
Cappuccino has a pair of eyes that hypnotize. He has turned his human's legs into climbing posts and plays with any toys Erik bought him. The little cutie pie has become Erik's best furry friend.
Meet Cappuccino!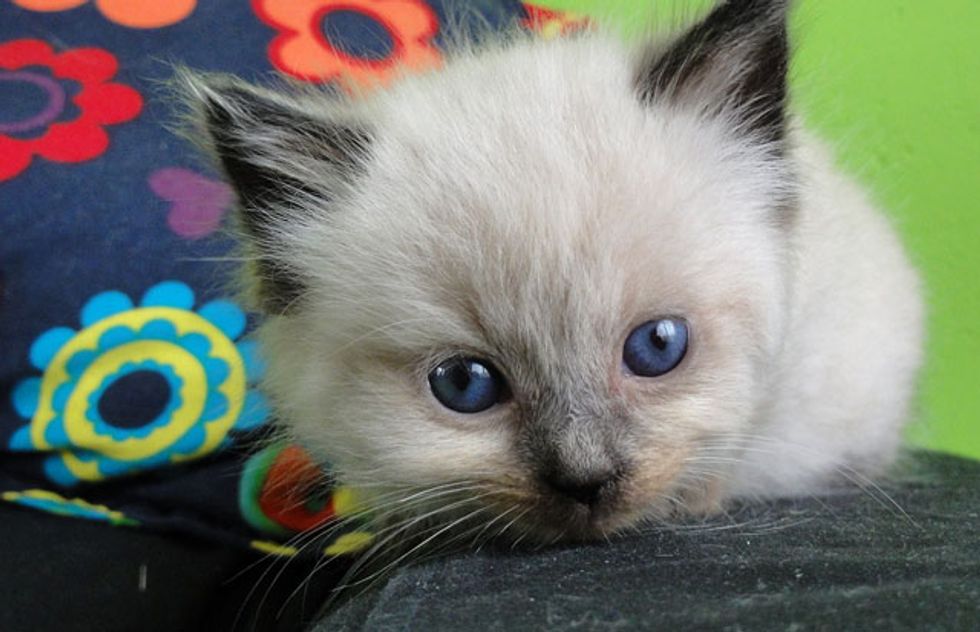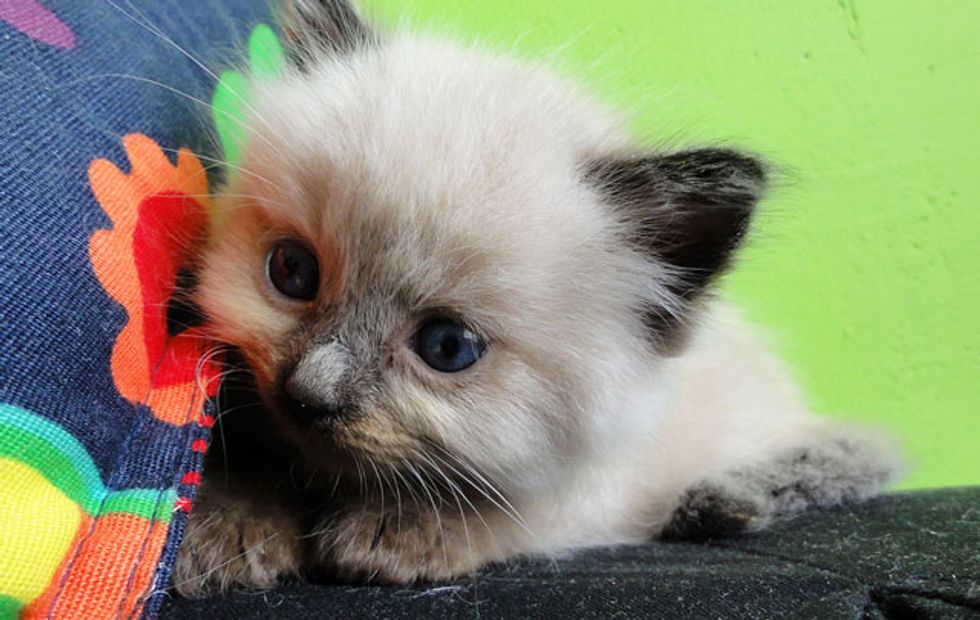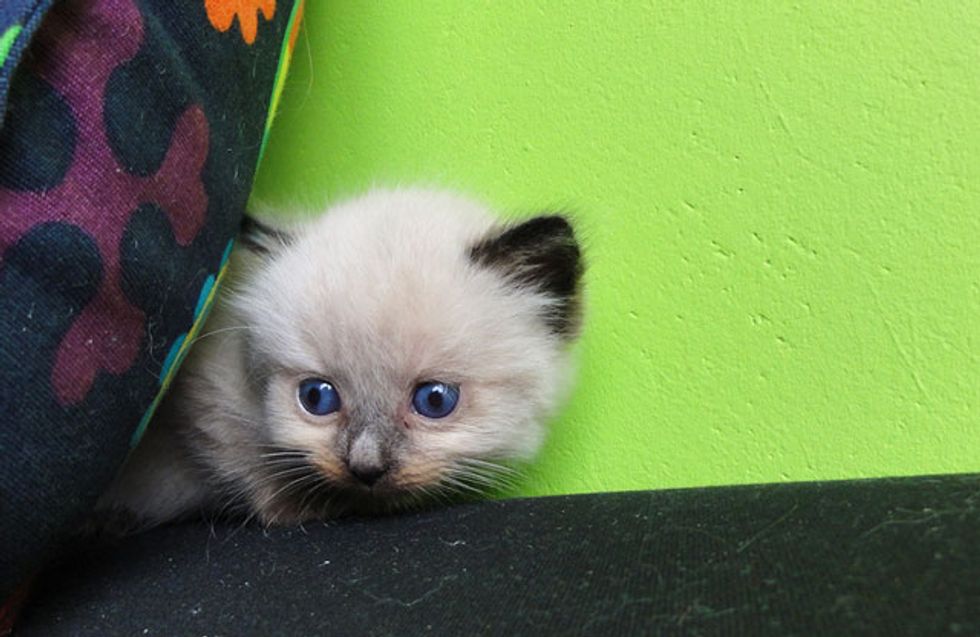 Who can possibly resist those big blue eyes? Awww!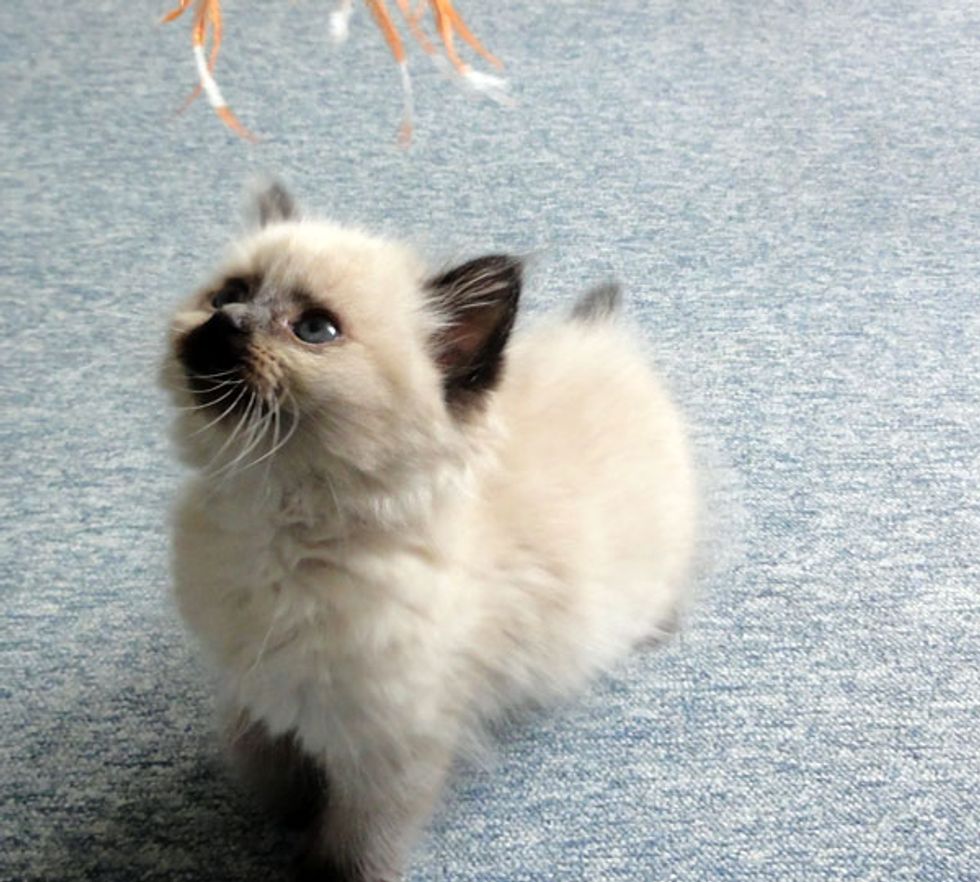 He is quite a climber.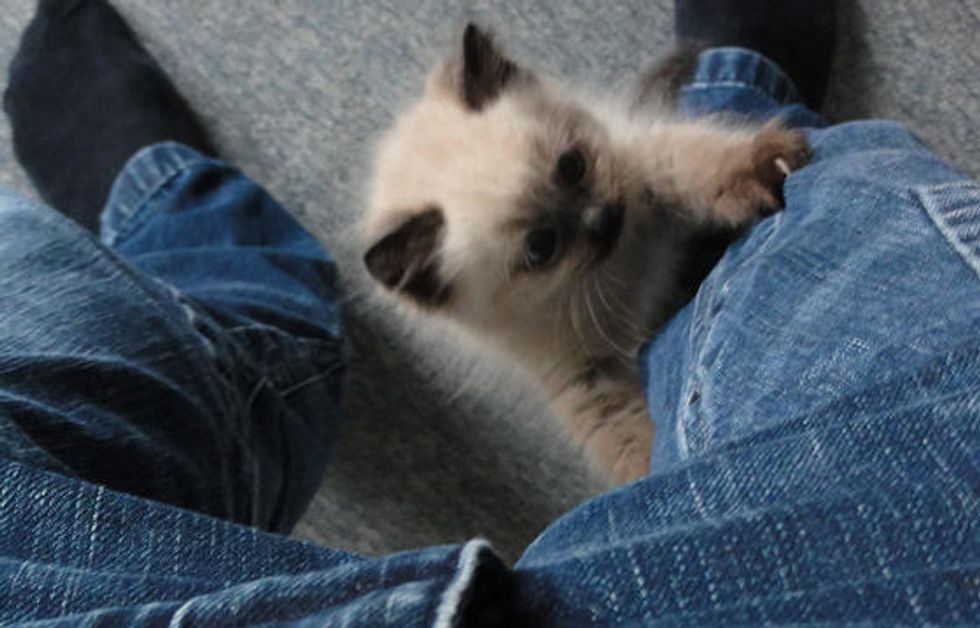 All grown up now.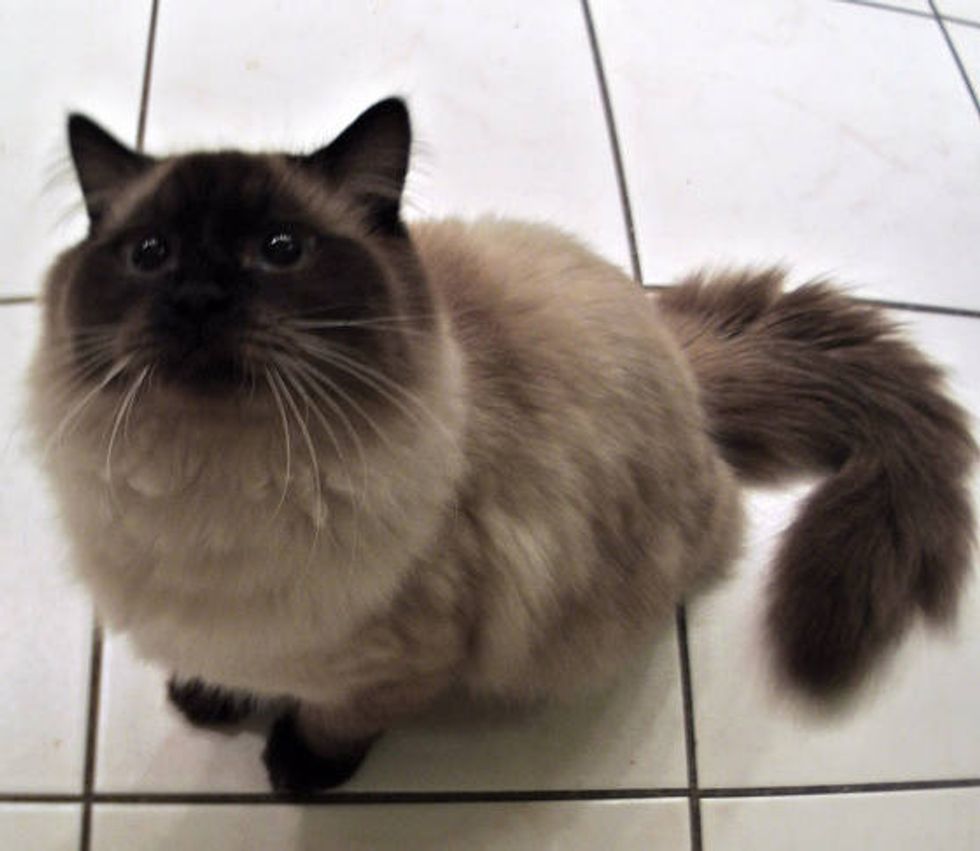 A handsome boy!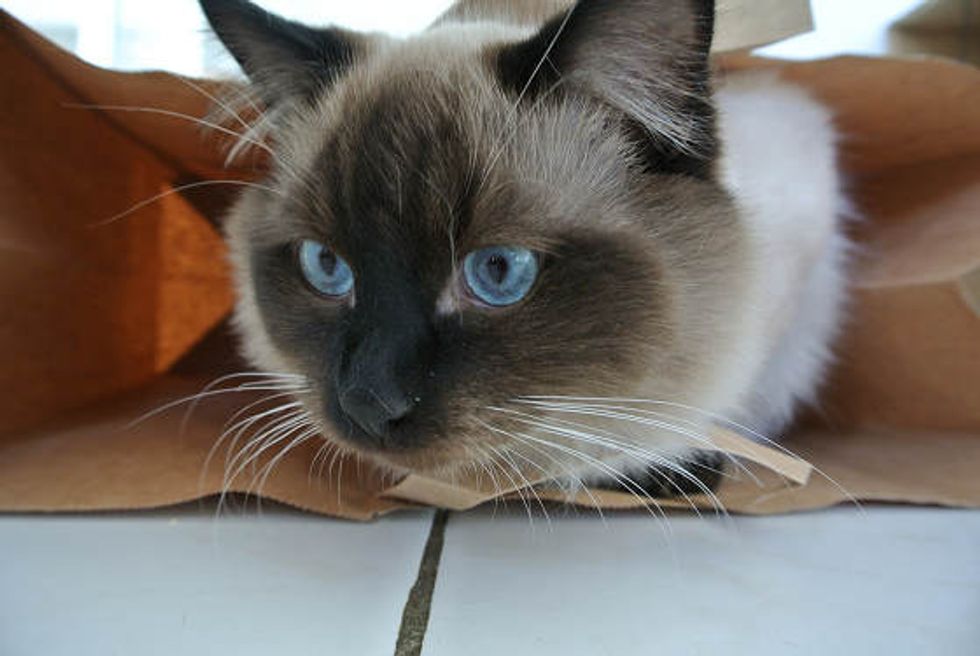 Photos courtesy of Erik bij de Vaate.