A young woman from San Francisco found a friendly pregnant cat in her backyard, who needed help.
The sweet tuxedo was looking for a safe place for her kittens on the way.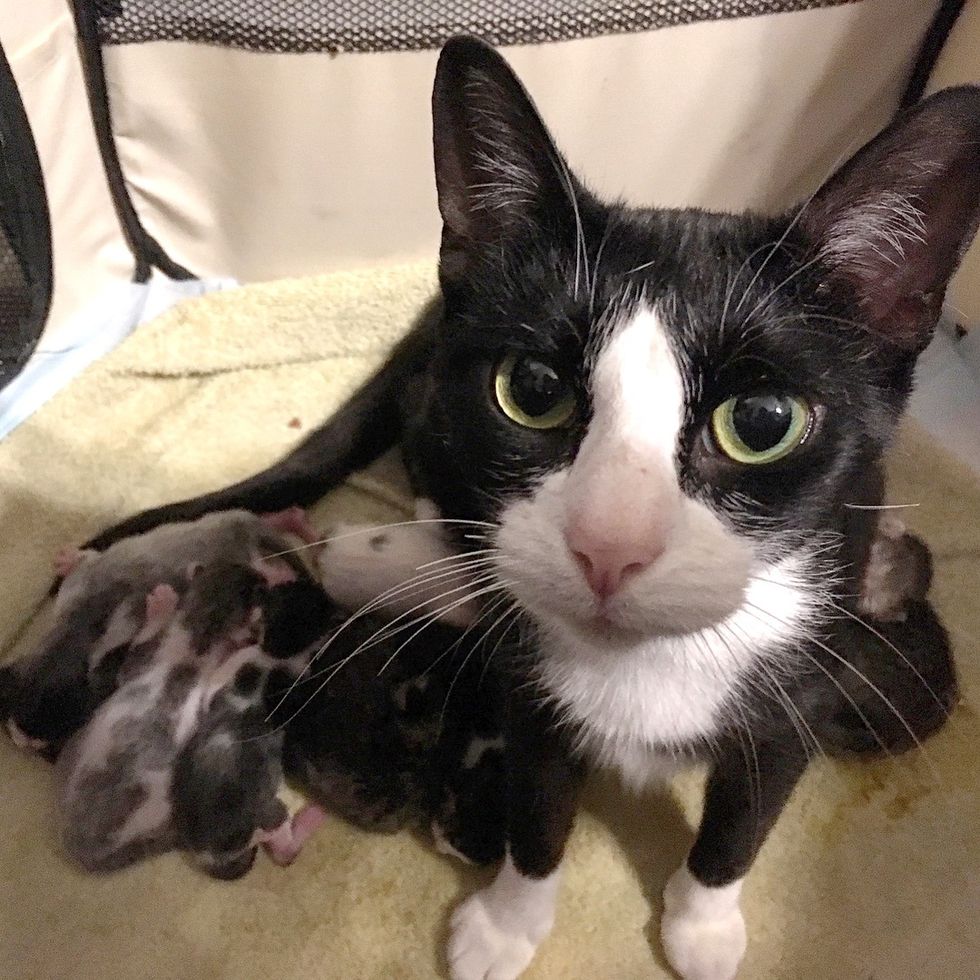 Mini Cat Town
The woman couldn't keep her due to rental policy so she reached out to Mini Cat Town, a rescue group in San Jose, California and asked if they could take her in.
"The cat was heavily pregnant and was brought to us the night we flew back from our vacation. She needed a place to have her babies and we can provide that," Thoa Bui of Mini Cat Town shared with Love Meow.
They named the sweet tuxedo Chai Latte Soy or Chai for short.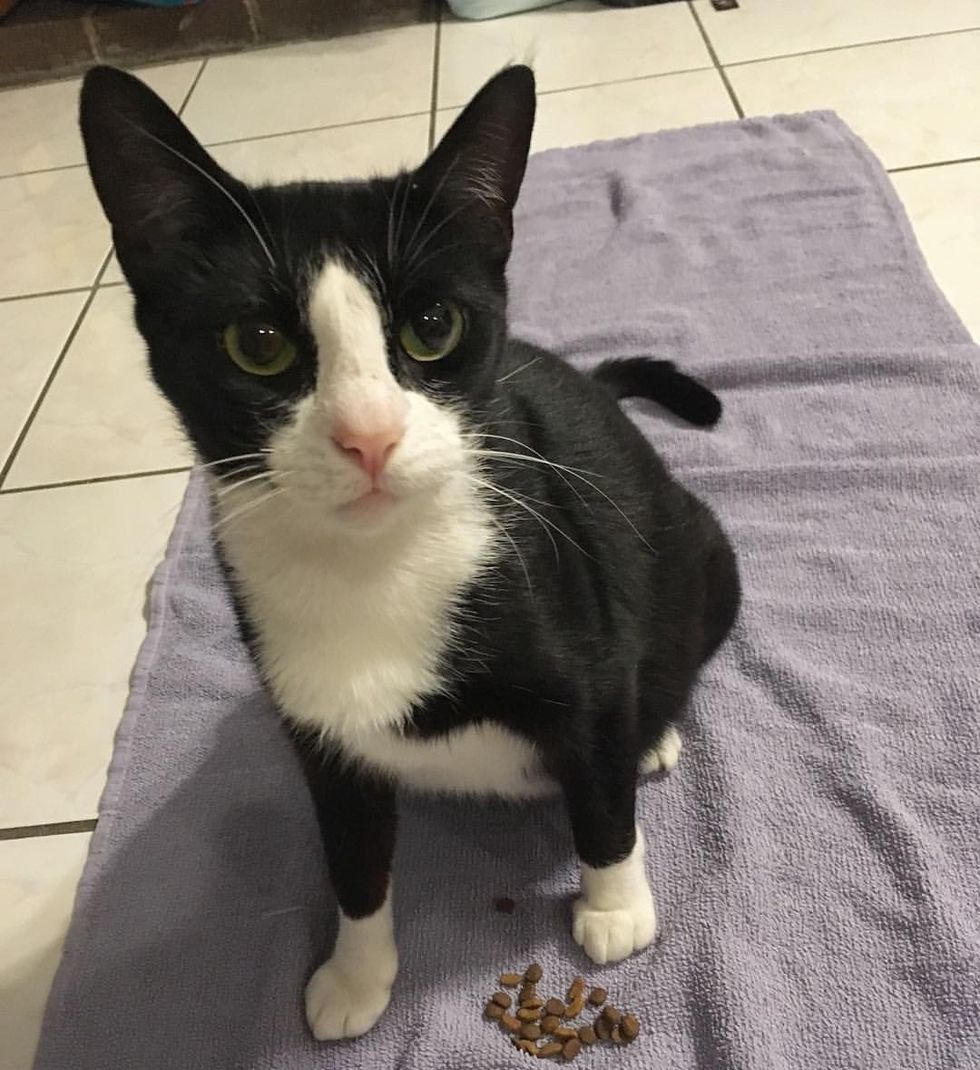 Mini Cat Town
10 days after she arrived, Chai gave birth to a litter of six tiny kittens in the comfort of a safe, warm home.

Meanwhile, two orphaned kittens were found in someone's backyard when they were just an hour old. They were rescued by Nine Lives Rescue in Redwood City. The kittens were not doing so well, desperately needing a mother's love.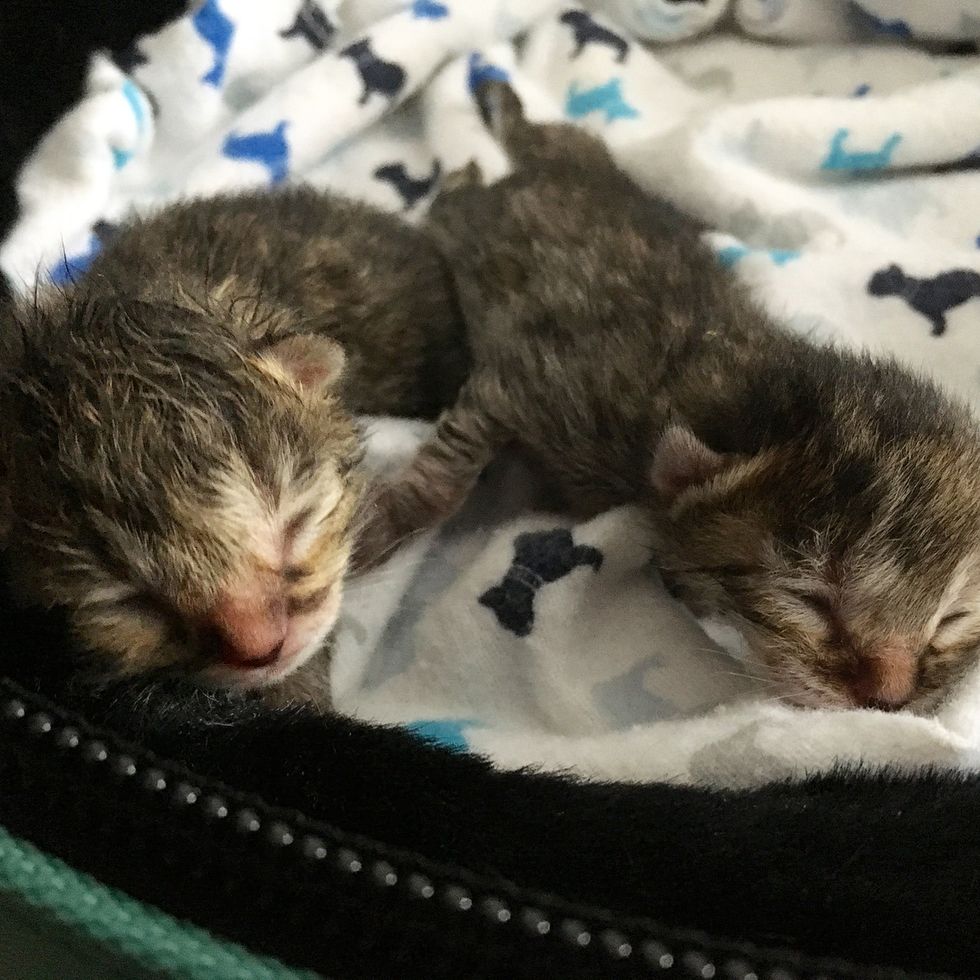 Mini Cat Town
They were transferred to Mini Cat Town as they had a nursing cat mama that might be able to help.

"When we put them in with her, Chai accepted them right away," Thoa told Love Meow. "She sniffed them, paused for a moment, and then began licking them. They started nursing within the hour."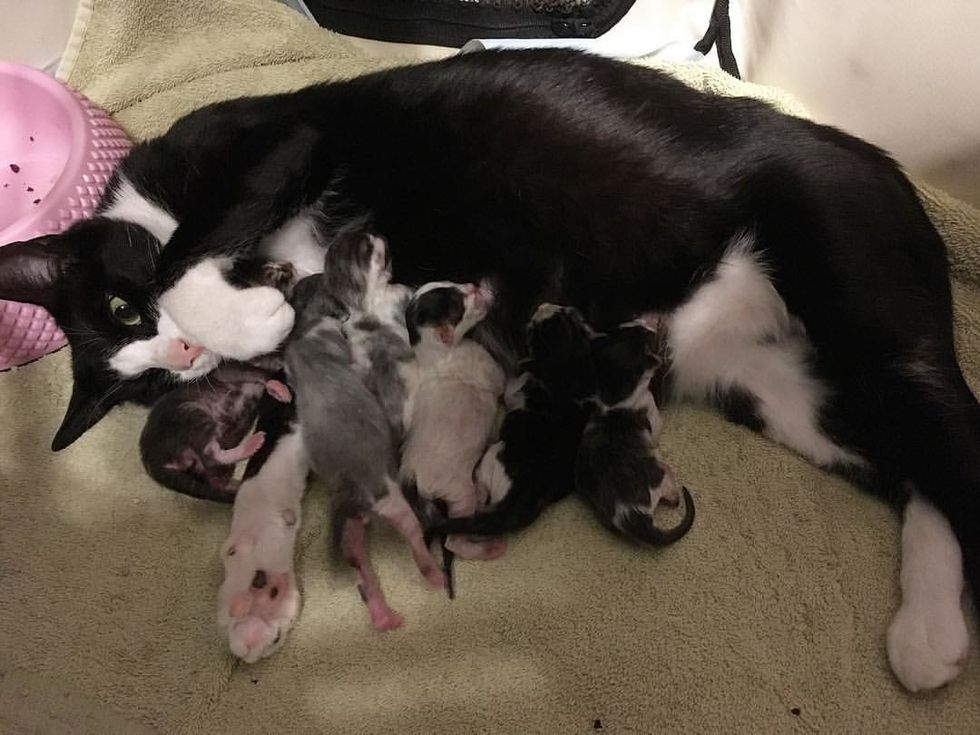 Mini Cat Town
Mama Chai adored all her babies including the new additions, caring and nursing them with unconditional love.

"She's so dedicated to them and always anticipates their needs. Her level of patience is just incredible."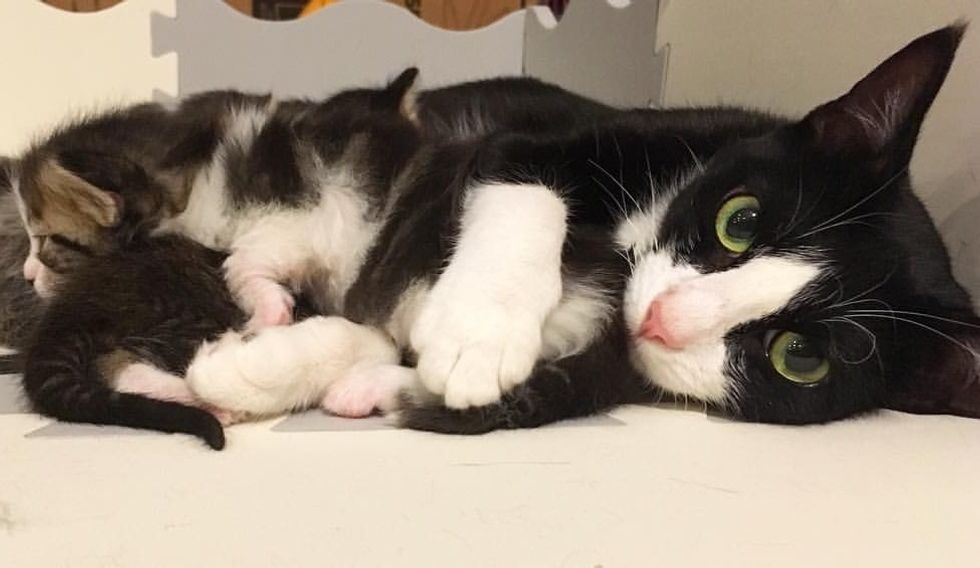 Mini Cat Town
Despite their every best efforts, the runt of the litter and one of the orphaned kittens lost their fight. Mama continued to feed and care for her remaining six with all the help she needed from her foster family.

When Chai is not feeding or cleaning her babies, she is cuddling with them, giving them all the love they needed to thrive.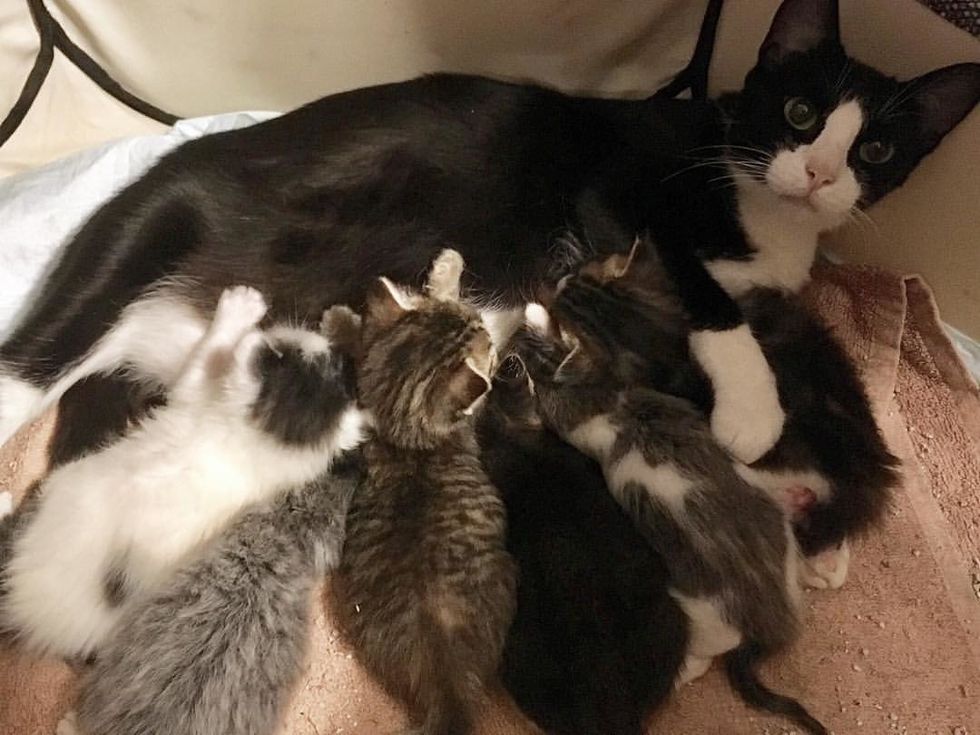 Mini Cat Town
The kittens were growing by leaps and bounds. They became more playful and adventurous every day.

They started exploring around the playpen and building muscles on those legs in preparation for more mischief in the weeks to come.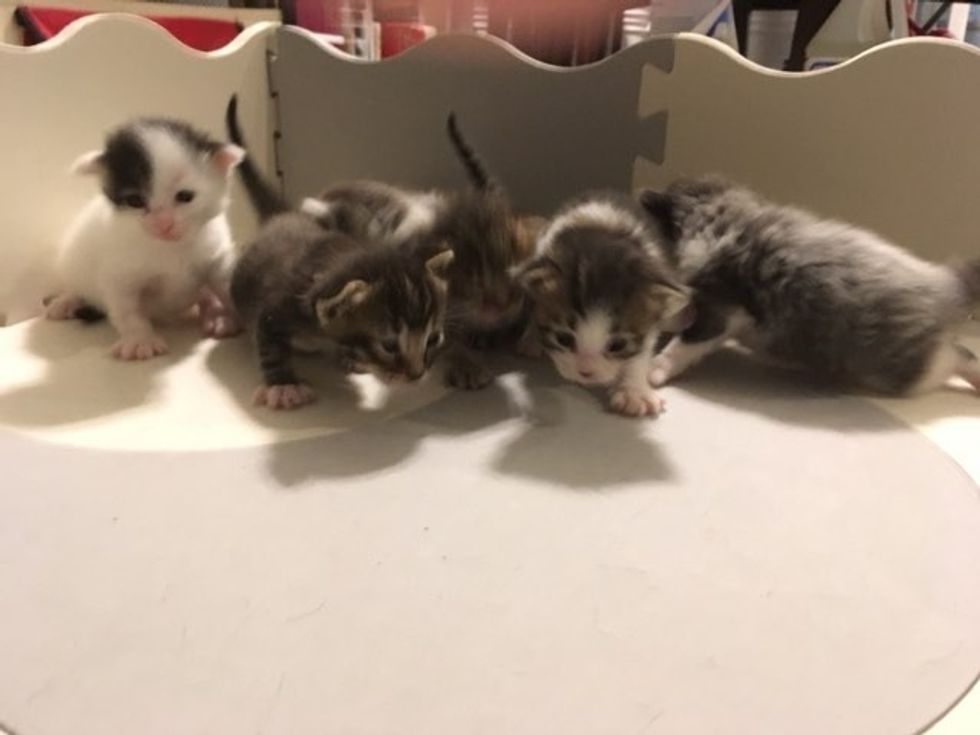 Mini Cat Town
They make sure that Mama Chai eats her food and stays hydrated. They give her lots of pets and help her with her kittens whenever possible.

"It's 5 o' clock, which means the milk bar is open! Though, these guys have been here all day doing the same thing."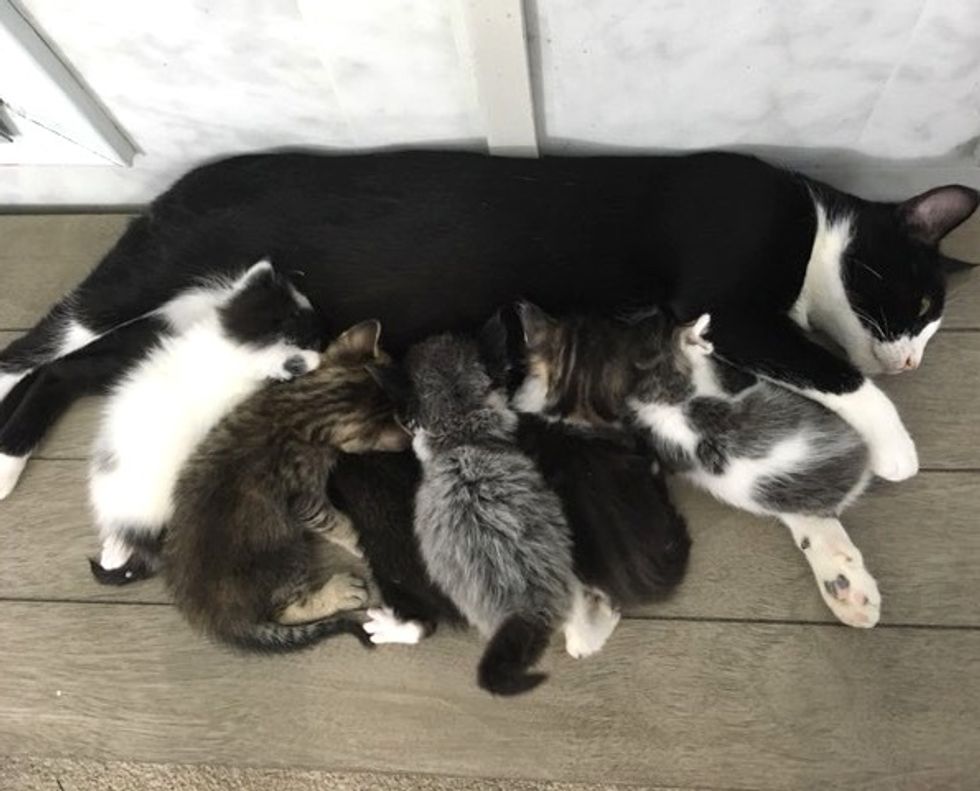 Mini Cat Town
When the kittens discovered a basket, they all went in for a cuddle puddle.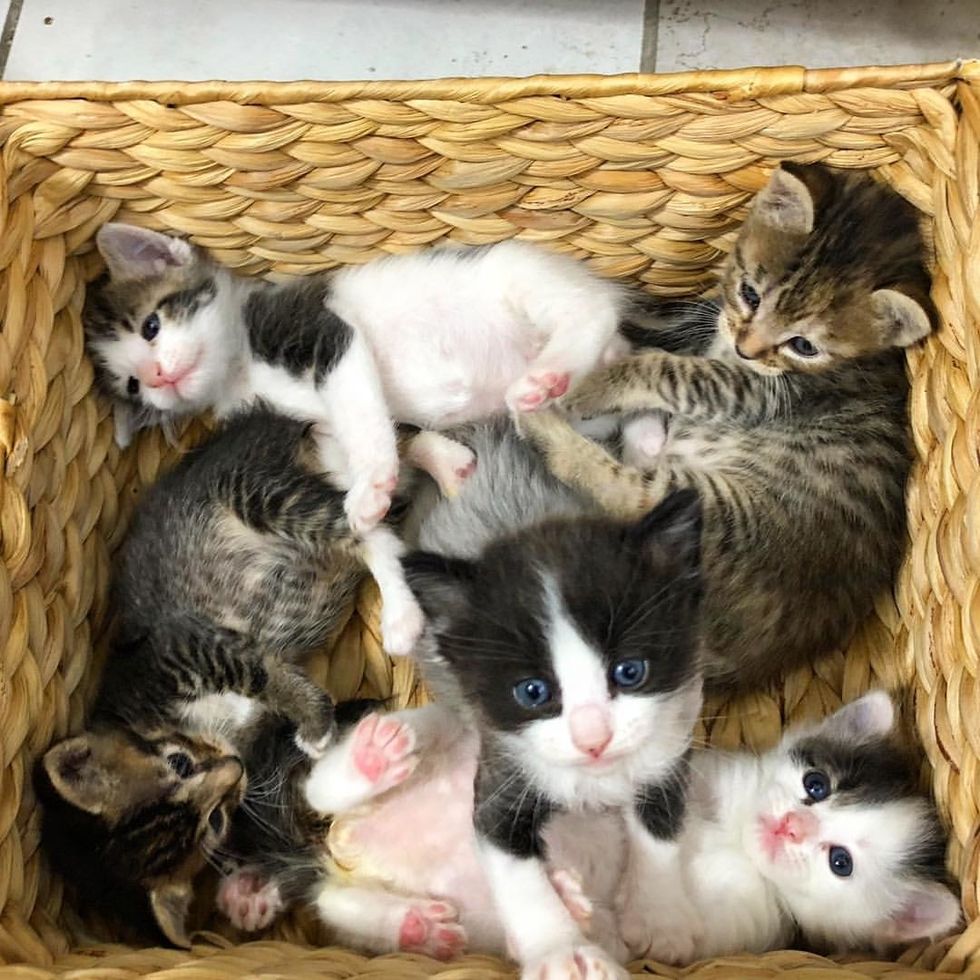 Mini Cat Town
Mama cats are often the last to be adopted.

"Our dream is for Chai to get adopted with one of her kittens when they are ready in about one month."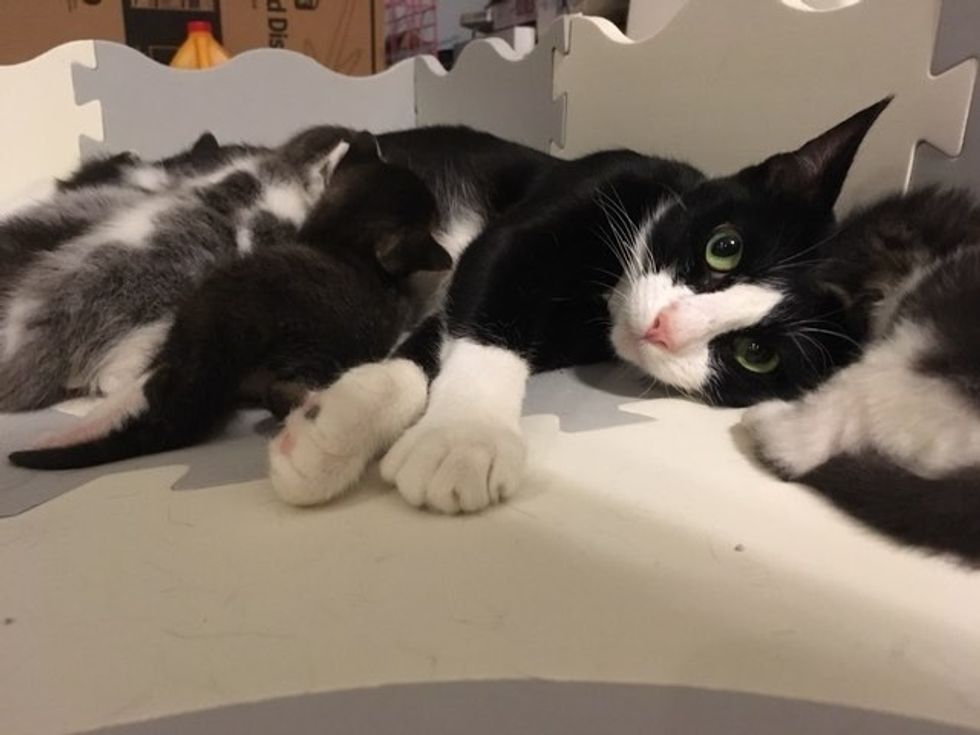 Mini Cat Town
Sweet Chai found a safe place to raise her kittens and even saved the life of a tiny orphan.
Chai cuddling with her baby Marocchino while purring up a storm.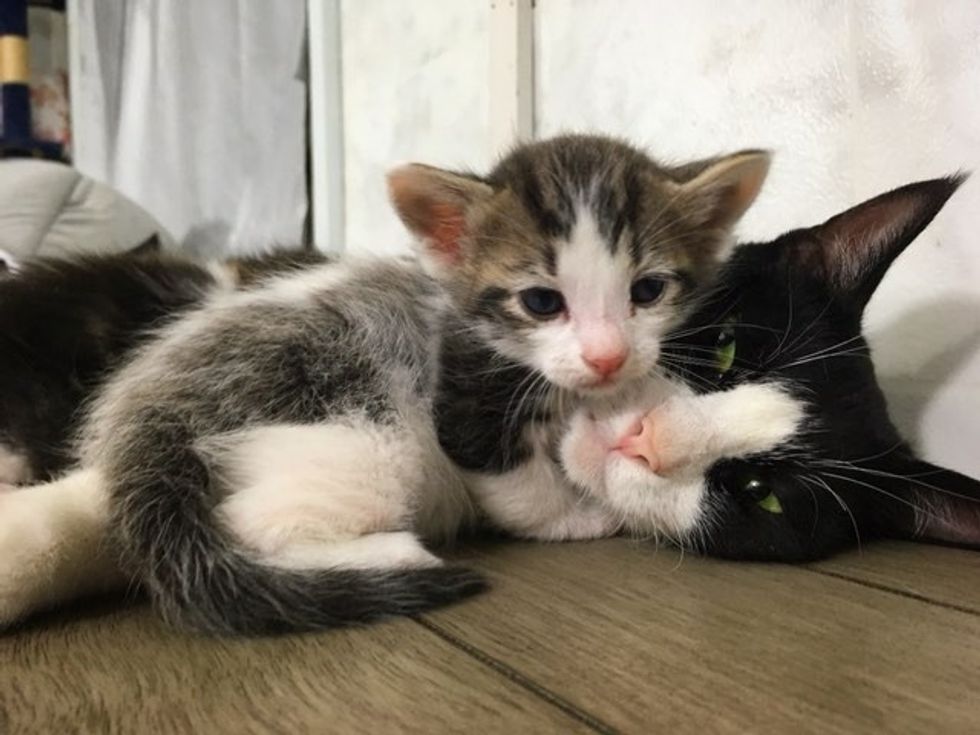 Mini Cat Town
Follow these beautiful foster kitties at Mini Cat Town's Facebook page and Instagram @minicattown.
What a good mama!
Share this story with your friends.

Related story: Deaf Cat Mom Gets Help for Her Surviving Kittens and Can't Stop Purring