A beautiful deaf cat was taken in by a local shelter in Indiana after her former owners turned her in as she was due to give birth.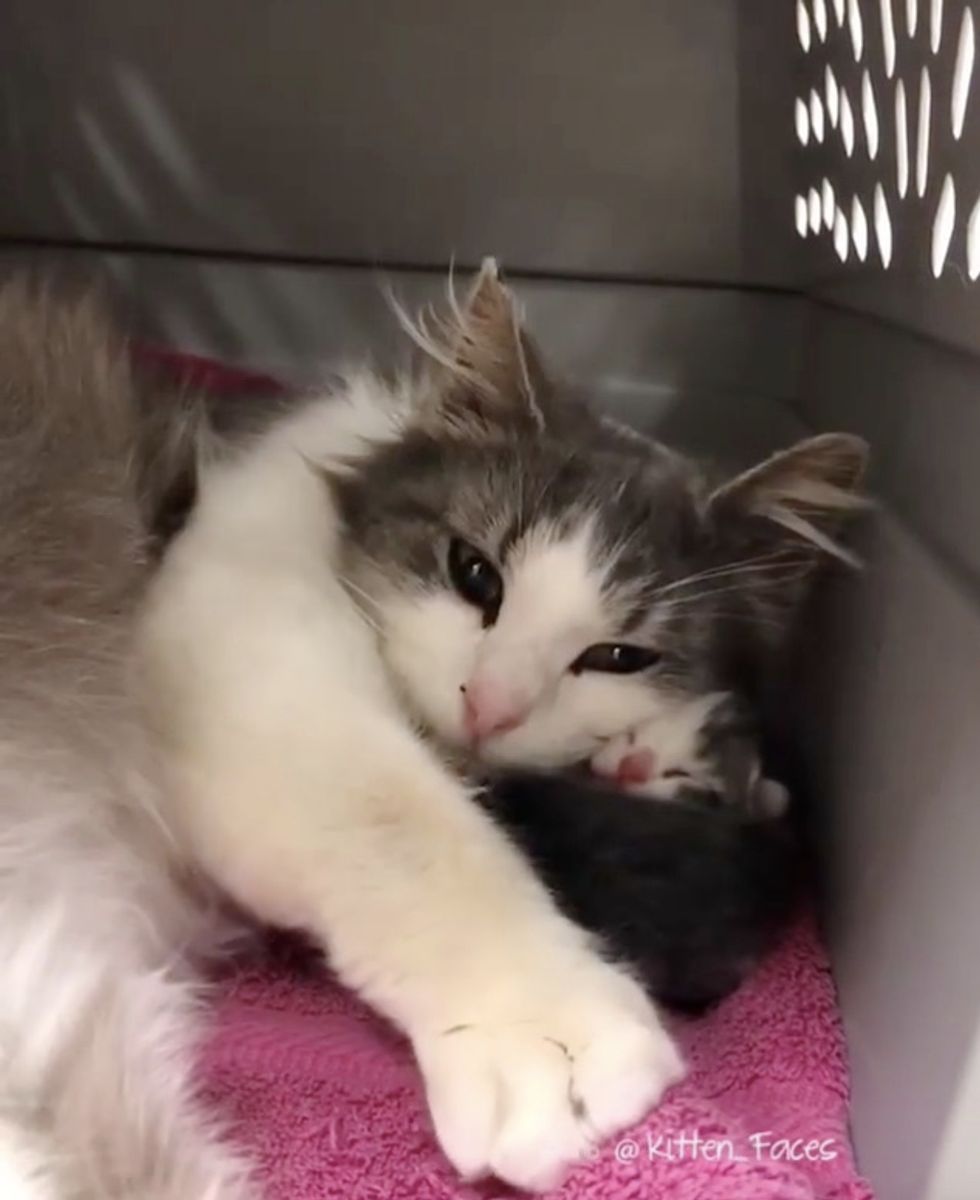 Barb @kitten_faces
The cat named Honey was brought into Humane Society of Whitley County in Columbia City, Indiana.
Five days later, she gave birth to four kittens at a foster home. One was stillborn and a second passed away the next day. Honey stayed by her remaining two kittens and wouldn't leave them.
"The foster was concerned that Honey wasn't producing enough milk and the thought of bottle feeding two surviving kittens was a lot to take on," Barb, foster carer based in Fort Wayne, told Love Meow.
"So I said, of course, and I'll try whatever it takes to keep them healthy."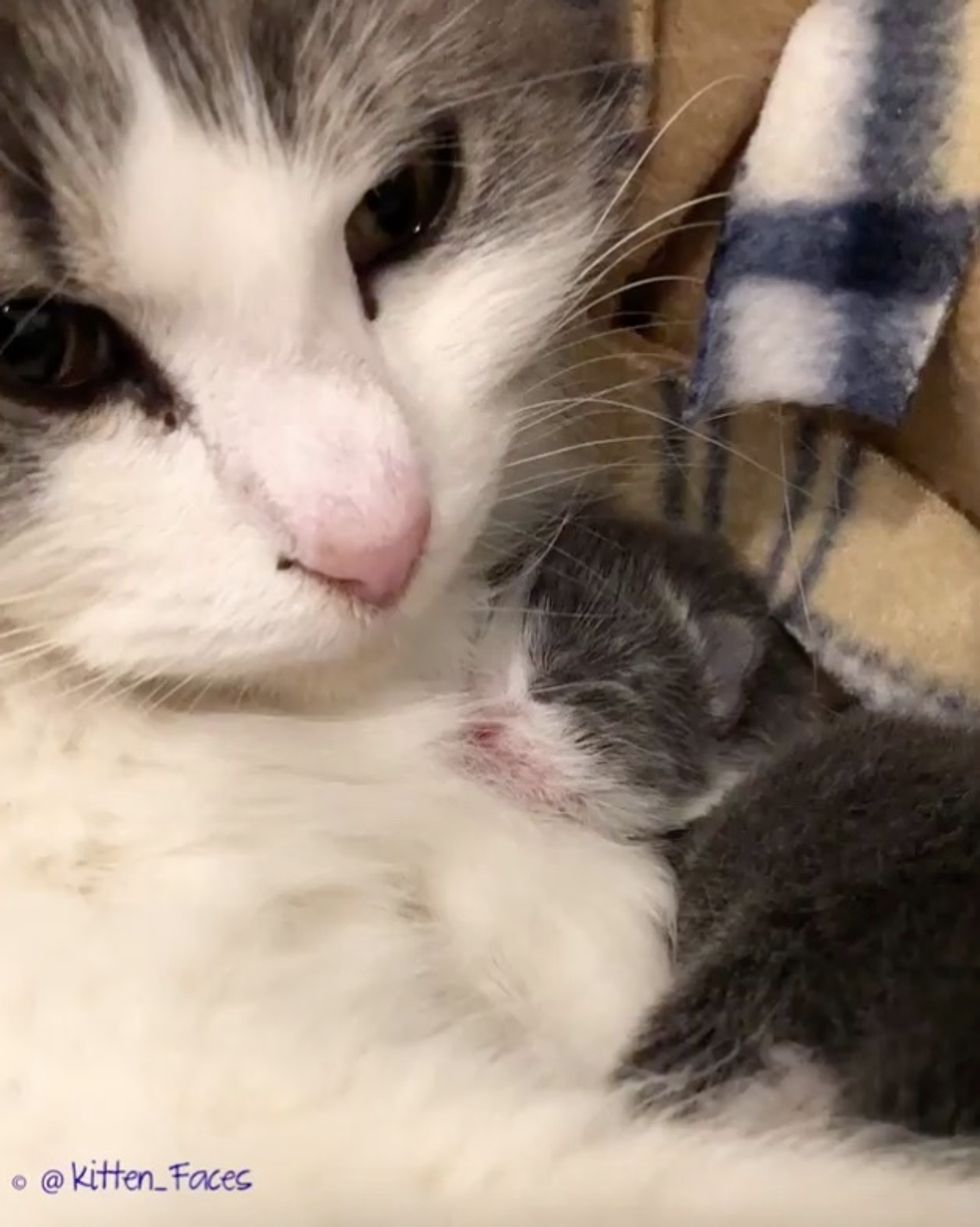 Barb @kitten_faces
Honey continued to nurse her kittens the best she could. "She is a very attentive mommy."

The kittens were named Tupelo and Manuka. "Since mama's name is Honey, I'm giving them names that are types of honey," Barb added.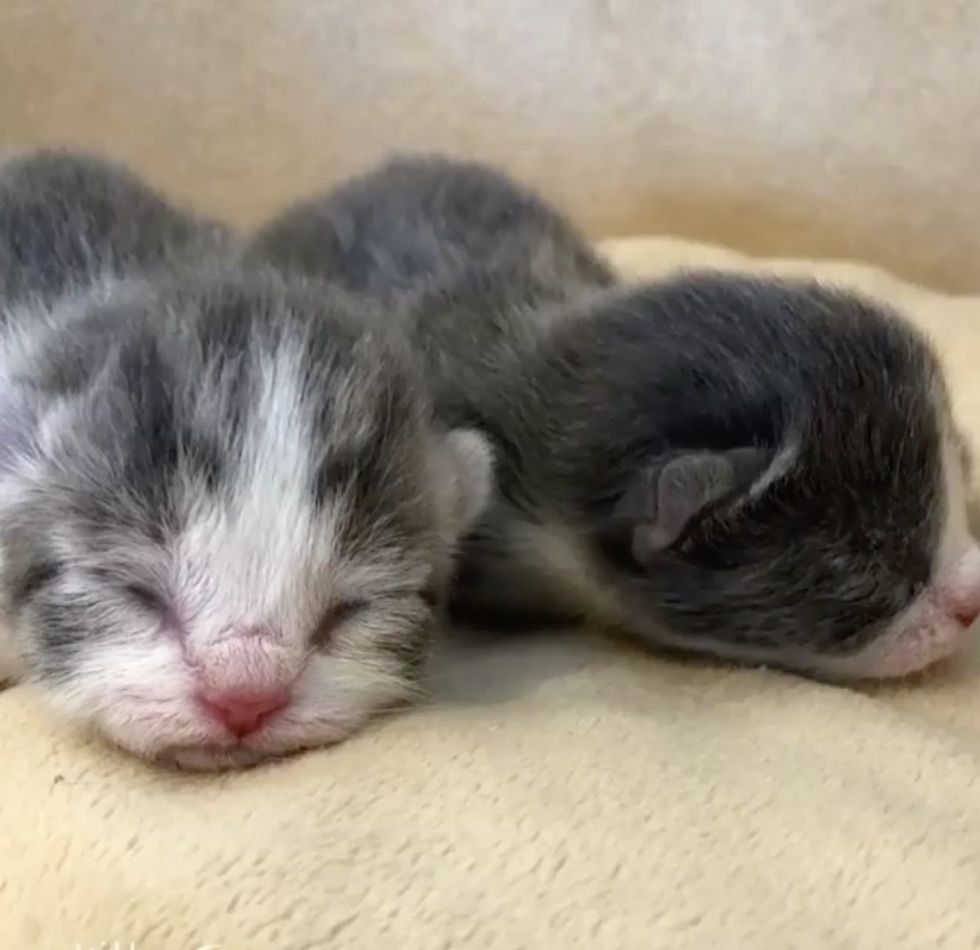 Barb @kitten_faces
Barb gets up every few hours at night to check on the momma and the little ones to make sure that they are well and fed.

The kittens bounced back and began to thrive. "The babies have also been supplemented with some kitten milk replacer. So happy to have positive weight gains. They even feel a bit 'rounder'."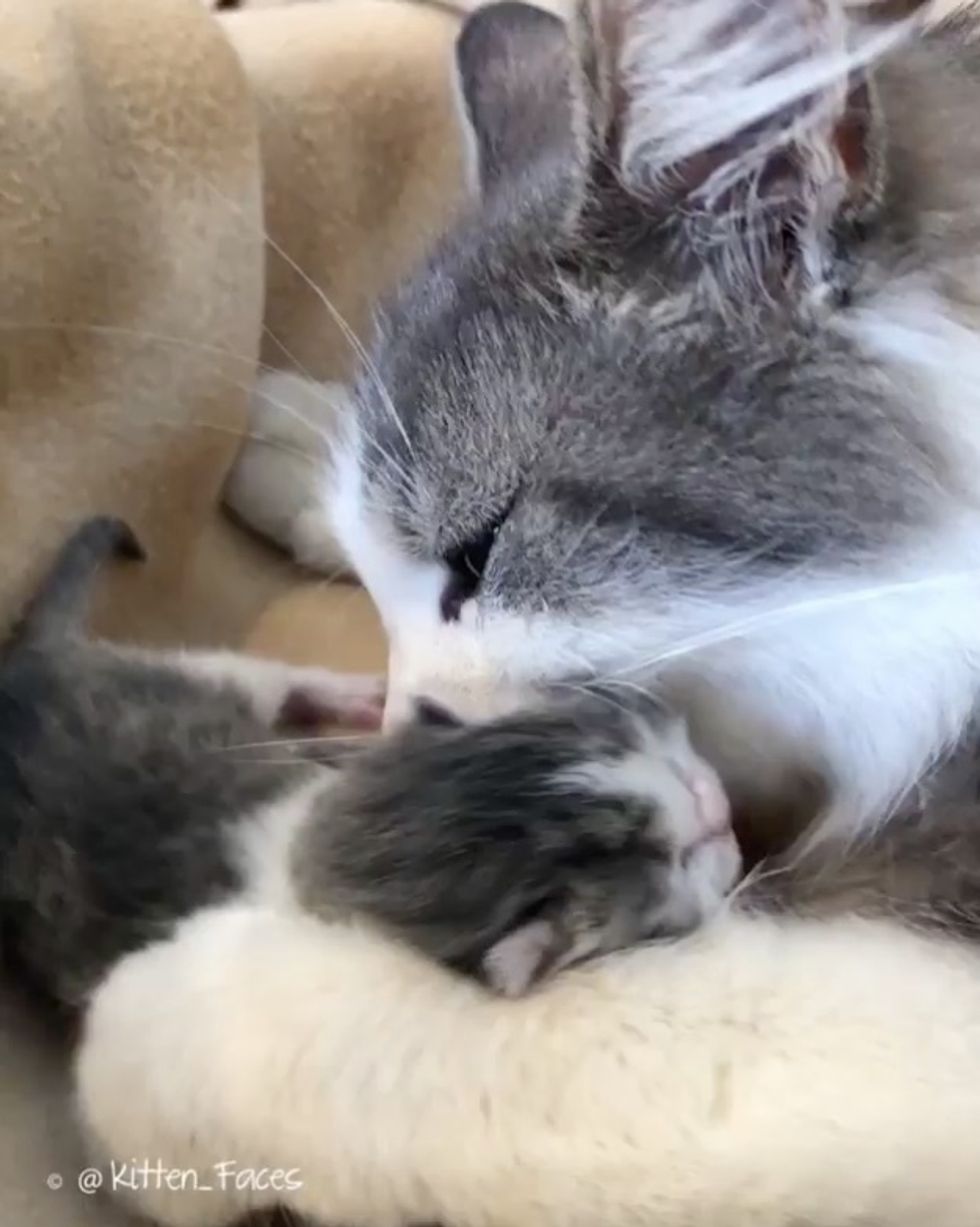 Barb @kitten_faces
Honey doesn't want to leave her kittens and often forgets to eat.
"I'll provide breakfast in bed, or lunch, snack, whatever - so the mama can relax while she eats, knowing her babes are right there beside her. A stress free mama cat is going to make more milk."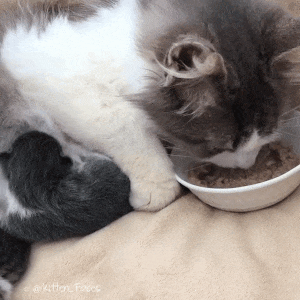 Barb @kitten_faces
Mama cats often meow or chirp as a way to call their kittens, but since Honey is deaf, she doesn't meow much but she does purr constantly and grooms her babies.

"She does not get concerned when I handle the babies (to weigh them and check them over). Usually the babies fuss when you do that but she can't hear them mewing so it doesn't upset her," Barb told Love Meow.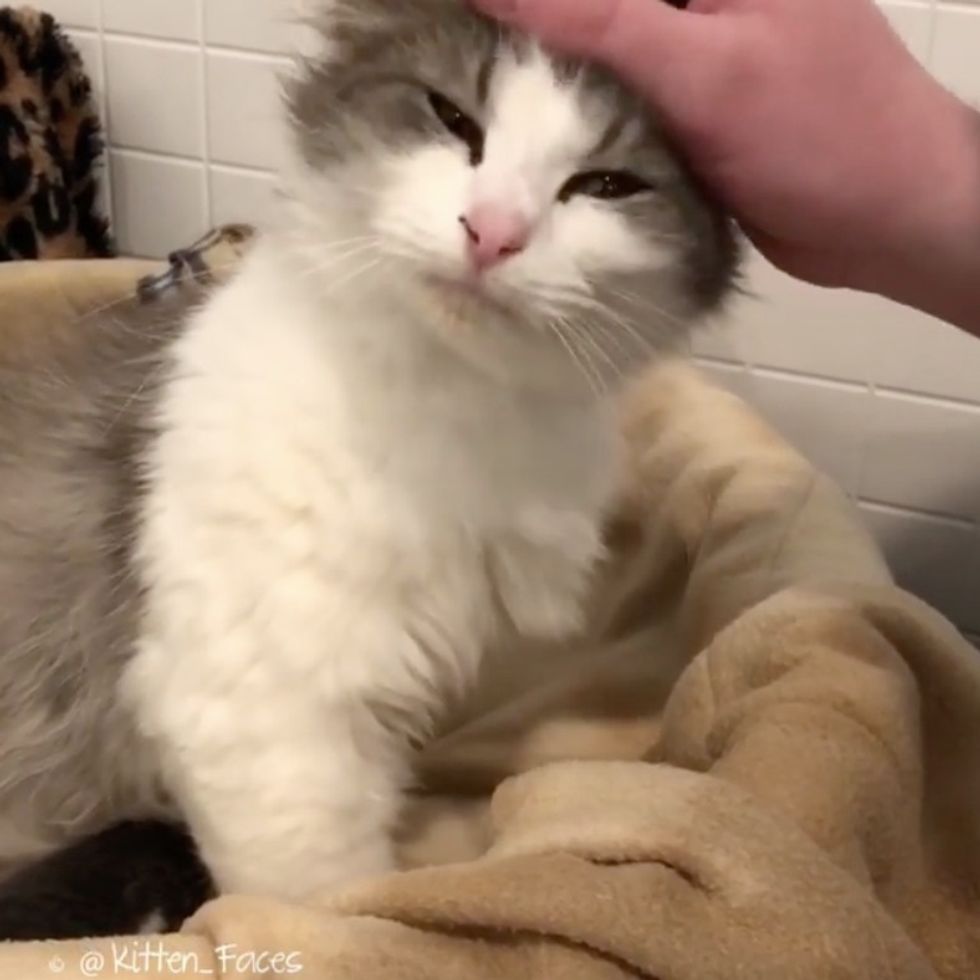 Honey is happy to get some help. Barb @kitten_faces
With their mama's unconditional love and help from their foster, the little ones are growing bigger and stronger every day.
"Honey is so gentle with her newborns. She will scoop them up close to her face and cuddle them. It's so endearing."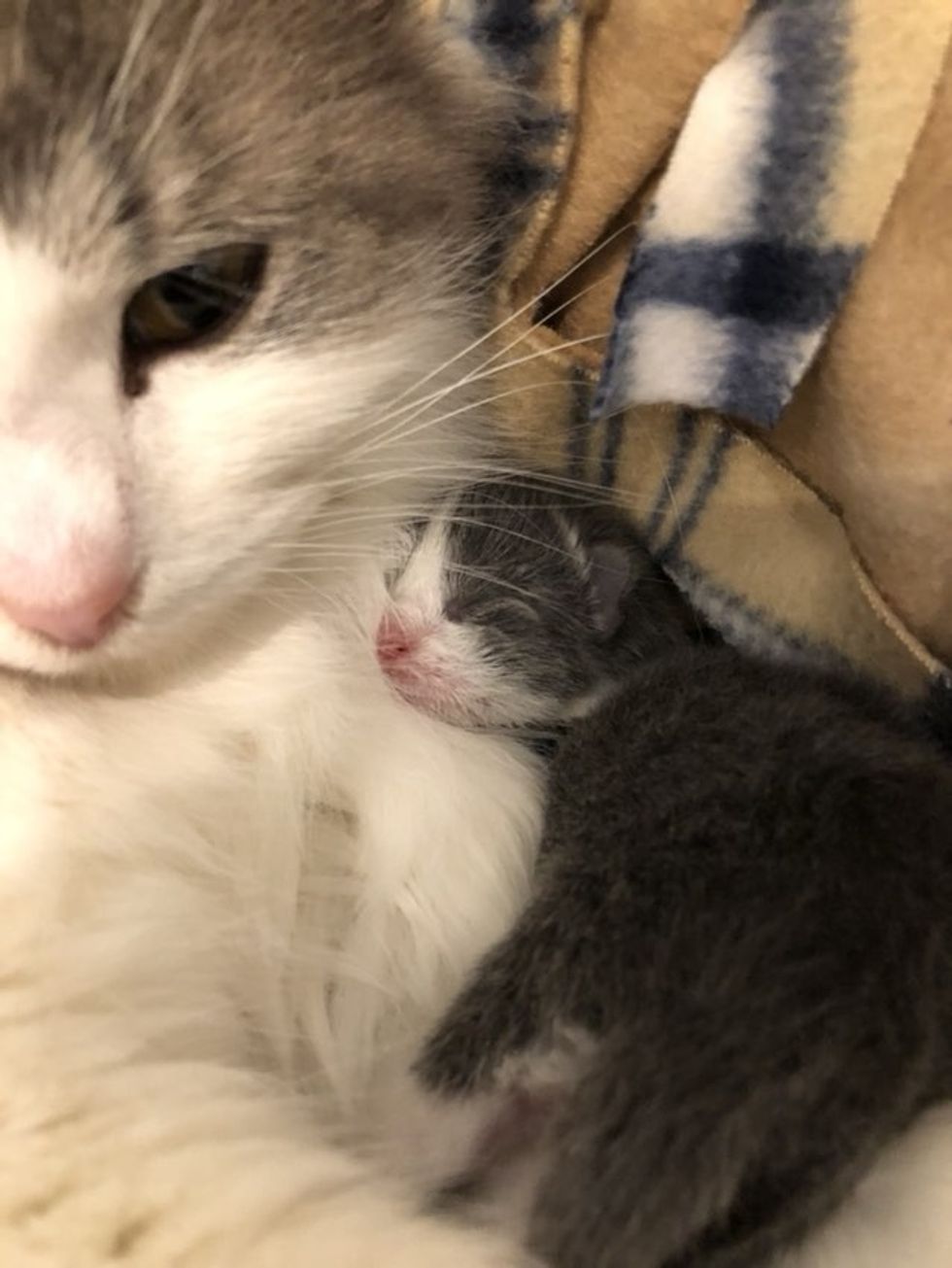 Barb @kitten_faces
Updates:
Mama Honey took in three orphaned kittens and raised them along with her own. "It was great for them to have a mom other than me. And for Honey's kittens, it would be fun for them to have the others to learn from. Honey absolutely loved having more babies to nurture."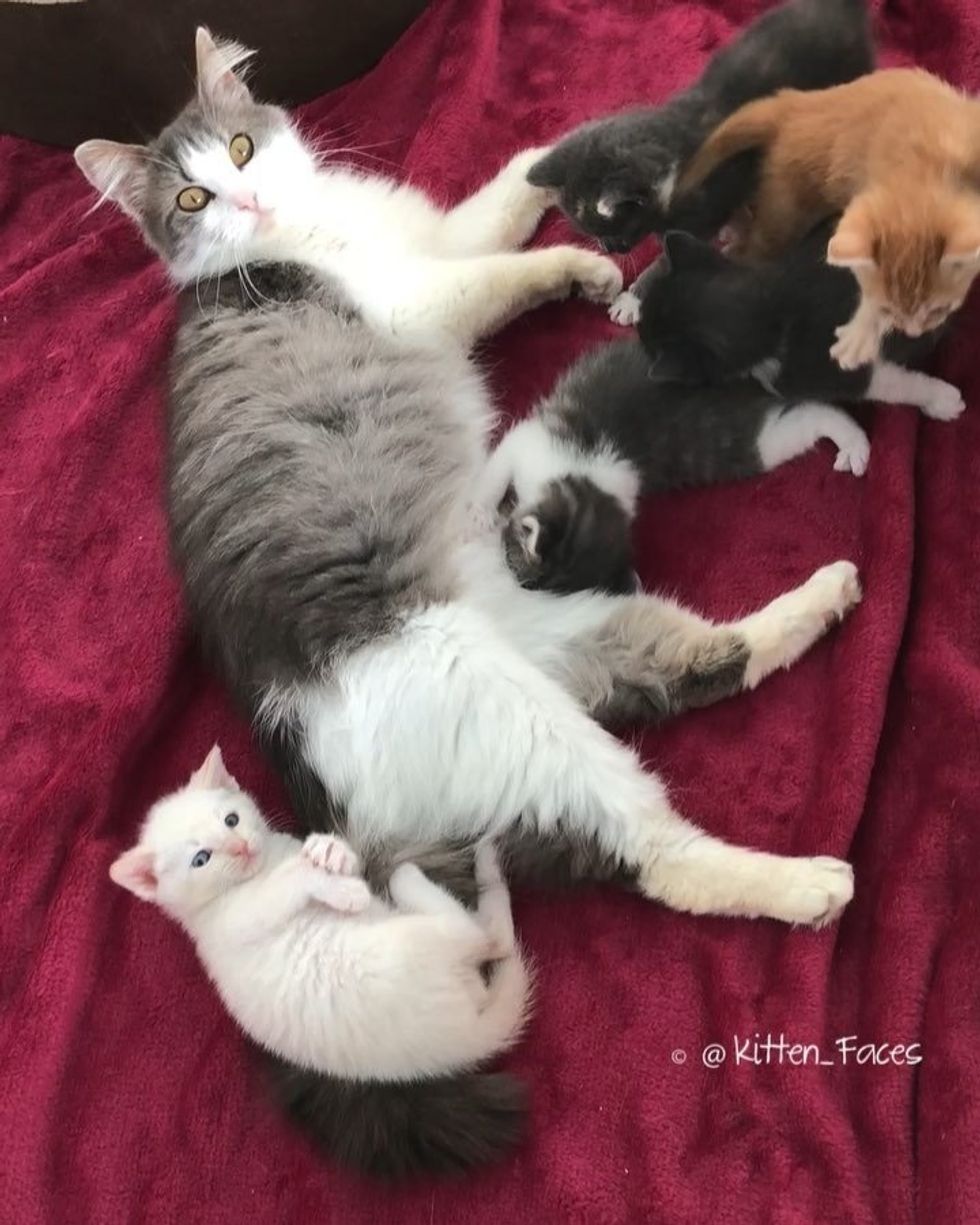 Barb @kitten_faces
When the kittens were old enough for adoption, Honey was ready to find her new home. Three weeks ago, she made her way home to her forever family.
She and her new "brother" Duncan the collie love each other and like to hang out together with their human mom.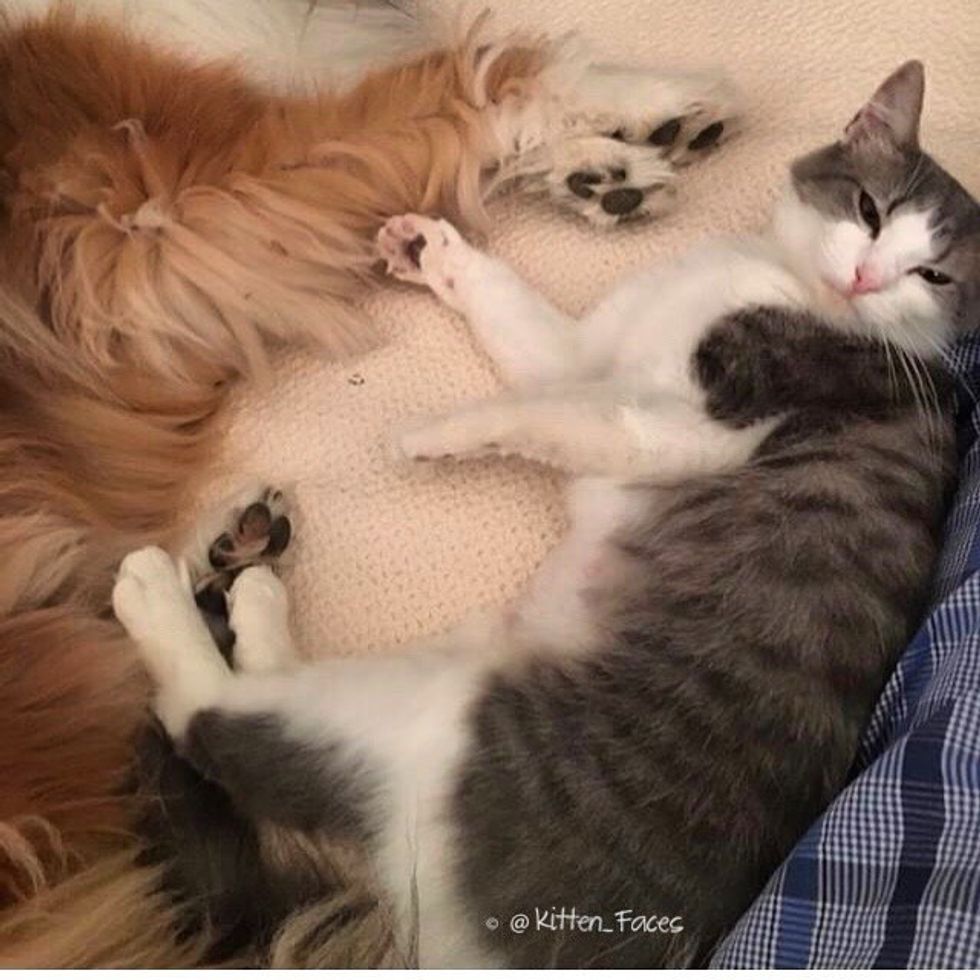 Barb @kitten_faces
Follow updates on their foster kitties on Instagram @kitten_faces. If you would like to support their rescue efforts, click here to see how you can help.

Watch Mama Honey and her kittens in this cute video:
Share this story with your friends.
Related story: Cat Mama And Her Only Kitten Saved from Shelter - She Can't Stop Hugging Her Baby